Journeys and Can'd Aid, a nonprofit that rallies volunteers from all walks of life to build thriving communities, partnered for their largest bike donation event ever in Nashville recently. More than 540 North American Journeys employees volunteered their time to build 1,200 bikes that will be distributed to eight Nashville schools.
"The amazing opportunity to have Journeys employees from all over North America volunteer to build 1,200 bikes at our sales meeting demonstrated the incredible passion our team has for giving back as part of our Attitude that Cares program," says Mario Gallione, president of Journeys. "The funds raised to power this record bike donation came through the generosity of our customers participating in the donate at the register dollar for dollar match campaign we ran in our stores this past holiday."
This bike donation is the latest in an ongoing partnership between Journeys and the nonprofit aimed to support the community and increase Nashville youth's access to healthy activities. In 2021, Journeys and Can'd Aid worked together to donate more than 40,000 cans of emergency drinking water, 500 bikes and skateboards, and 650 art kits to the local community. Journeys also supported Can'd Aid with its Donate at the Register program last year, making a total donation of $600,000 to support Can'd Aid's nationwide programs.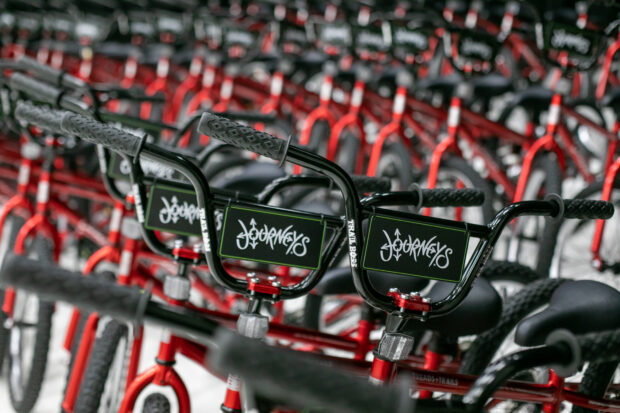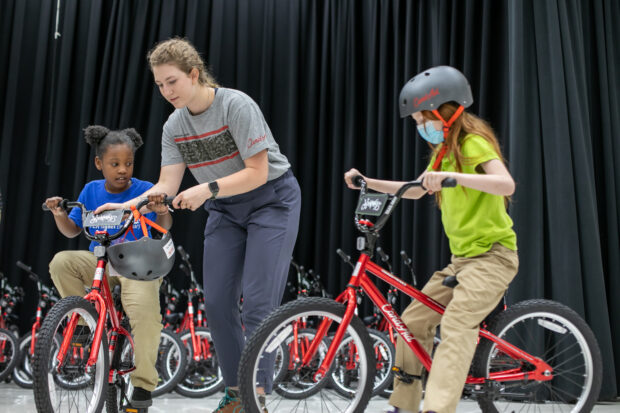 More than 540 Journeys employees donated their time to teach Nashville kids how to saddle up and ride!