Irregular Choice, the quirky brand founded by British designer Dan Sullivan, is marking its 20th anniversary this Saturday (Mar. 9, 2019) with Irregular Day—a day of celebration marked by fans of the brand doing something out of the ordinary on that day.
Sullivan suggests they could be individual or group events—like one person who says they are going skydiving for the first time, or he suggests hosting a dinner party where everyone eats new and different foods.  "These are the things we keep putting off, and this is the day to try them," Sullivan says. "It's about having fun and coming together as an irregular community and celebrate the person inside yourself."
Participants of the all-inclusive event are encouraged to post videos of their activities on their social media feeds.  Selected footage with #IrregularDay will be fed into the brand's Facebook Page/Instagram stories page along with other participants.
"The whole ethos behind (Irregular Choice) was to be different and to be creative," says Sullivan. "I wanted to bring something to the footwear industry which pushed a few boundaries."
Here, Sullivan talks more about the inspiration behind Irregular Day:  https://www.dropbox.com/s/apdbxo2j4r7skdw/irregularday%20final.mp4?dl=0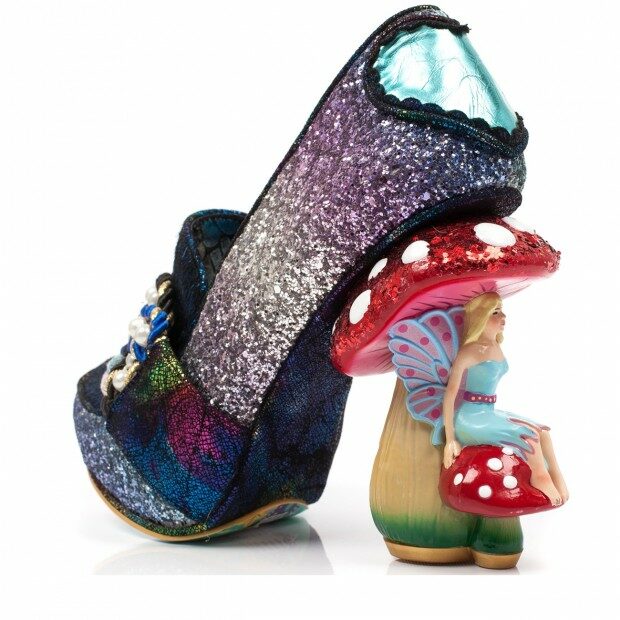 Dan Sullivan, founder of Irregular Choice, has built a cult following by daring to think (very) different when it comes to the art of footwear design. Pictured: Pump from the Hazel Corntree limited-edition collection.