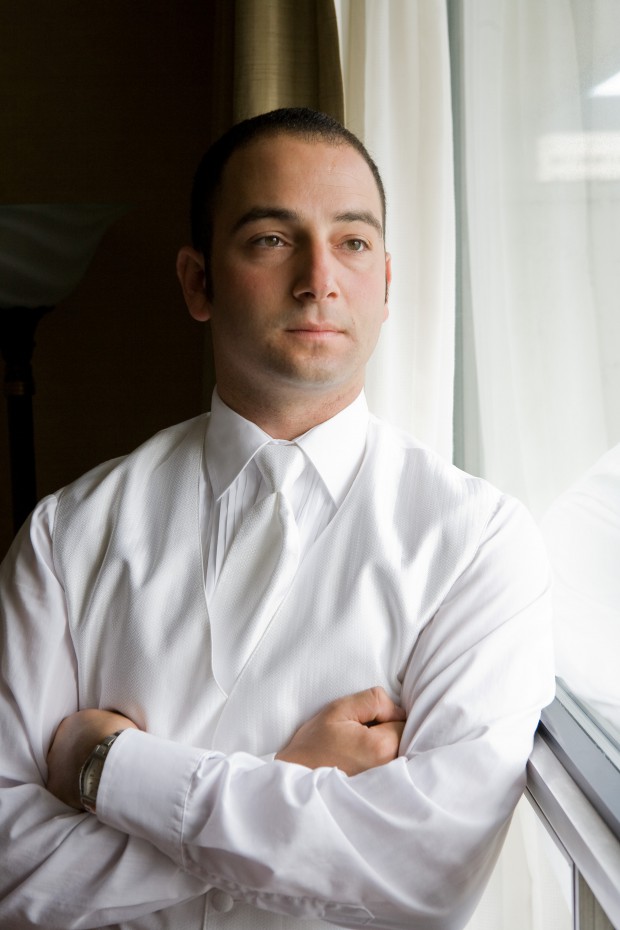 When Tal Dehtiar founded Oliberte in 2009, he had a clear goal in mind: reaching out to impoverished communities in Africa with a line of shoes produced with factories and suppliers on the continent. Three years later, the brand had gained enough momentum to open its own factory in Addis Ababa, Ethiopia, that became the world's first Fair Trade Certified footwear factory the following year. Today, the brand continues to raise the standard of living for its workers by offering a fair wage and additional benefits. We chatted to the entrepreneur about what's coming up this year.
What are Oliberté's key trends for Fall '15? We focus on classic products that will be wearable for many seasons while incorporating modern design elements. Our sneaker collection, which we reintroduced for Spring '15, has been very popular and will continue to be key for Fall '15. We are also introducing two new wedge styles for women based on their success in previous seasons.
How has Oliberté evolved over the years? Seeing the brand grow has been exciting and we have a few things launching for Fall '15 that we're looking forward to introducing at upcoming shows. In particular, I'm excited about our new Highlander collection, which is an elevated collection of men's footwear  made with premium Ethiopian camel leather (tough, durable and built to stand up to abrasive climates) that will be offered at a higher price point than our original collection.
What sets Oilberte apart from other brands? At Oliberté, we are not about charity. We are about treating (and paying) workers fairly and creating stable jobs to help grow a developing economy. Our goods are handcrafted and always one-of-a-kind, and we provide a lifetime warranty on all products. Ethical  business and manufacturing processes are our core, and we strive to set the standard in the industry.
Describe your typical customer. Ranging in age from 18 to 40 years old, they are passionate politically, creatively and socially and make educated, value-based decisions when shopping. They enjoy being outdoors, whether that means in an urban environment or traveling abroad.
What is your first shoe memory? The first moment that shoes made a real impact on my life was when I met a cobbler in Liberia. When he posed the question "How can I be in business when charities keep coming and giving away free shoes?" it set the first spark that eventually lead me to found Oliberté.  
Where do you like to shop? My favorite brands are Marine Layer for T-shirts, Canada Goose for winter jackets, Patagonia for fleeces, Stance for socks, Saxx for underwear and, of course, Oliberté for bags and shoes.
Which shoes in your closet are getting the most wear? The Oliberté "Mogado Hi." I wear them on my trips to the factory in Ethiopia and throughout the year as everyday shoes. From the upcoming Fall '15 collection, I think the classic "Zabilo" sneaker or high top "Bokoroo" may become my next favorites.
What shoe must every man and/or woman have in their closet? Men need a classic, everyday neutral boot that is durable and stylish. From Oliberté that would be the "Mogado Hi," which has a unique, handcrafted look and half-chukka styling. Women also need a casual, everyday shoe that is comfortable and built to last. I would have to say the "Hirari" is the Oliberté must-have for women–it's bohemian and fun yet goes with almost everything and is travel-friendly.
Which trends do you hope to never see again? Companies giving away shoes or otherwise donating in a manner that, while probably well-intended, hinders the growth of a developing economy.
Any New Year's Resolutions? My resolution is simply to improve our product while continuing to set the standard for ethical manufacturing.
What is your favorite part of your job? Creating shoes that create jobs.
If you weren't designing shoes, what would you be doing? Making more dad time.