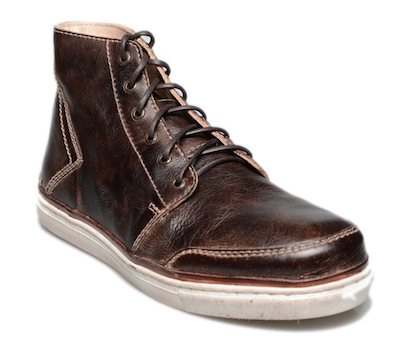 More and more, consumers are caring about what goes into their food, clothing and footwear. Today, Bed|Stu releases an Organics Collection in response to this demand. All of the materials in the Organics line are free from harmful metals such as chromes, formaldehydes and other dangerous chemicals. The brand also uses vegetable tanned leathers prepared in a pre-industrial, Old World environmentally friendly way using tree bark, leaves, plants and other organic elements.
Using natural organic components like vegetable tanned leather, natural latex rubber insoles, biodegradable supports and primarily water based glues and dyes gives a natural, naturally imperfect look that reveals the shoes have been made by hand.
In conjunction to the collection, Bed|Stu is introducing a Naturally Imperfect marketing campaign focusing on Bed|Stu Organics and designs inspired by everyday life. Events, collaborations and social engagement will highlight messaging celebrating human imperfections. People are also encouraged to share their unique qualities on social media using #NaturallyImperfect.