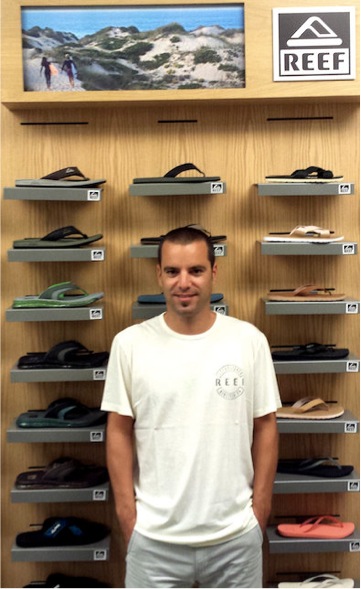 In line with its exploration ethos, Reef is growing worldwide. The surf lifestyle brand has just announced a new hire to head operations in Europe, the Middle East and Africa (EMEA), appointing VF veteran Fabio Marangoni as Brand & Sales Director EMEA. Marangoni will report to Reef President Jeff Moore to lead product, sales and marketing in those regions.
"It's all about having the right team racing for the same objective," Marangoni says. He also has Moore's vote of confidence: "I'm very pleased to have Fabio join the Reef family," he says. "His experience and connectivity both within Action Sports and Lifestyle channels will be a great asset as we continue our growth in EMEA."
Marangoni's recent experience includes the role of Area Manager of Emerging Markets and Distributors for Vans EMEA.