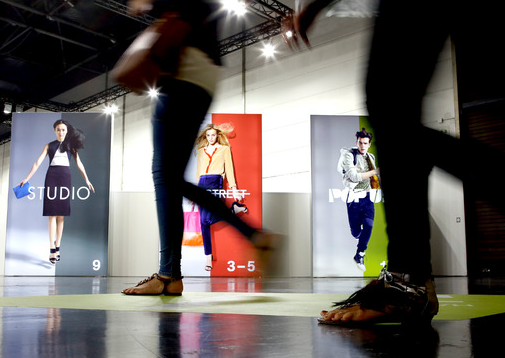 Billed as a kick-off event for shoes and accessories, Germany's revamped international shoe fair GDS returns to Dusseldorf Feb. 4-6, 2015 to whet retailers' appetites with a flurry of Fall '15 trends.
New for this edition will be Design Trendsetters, comprising 20 handpicked designers chosen by a top-notch jury to showcase their collections in a new concept area that's part of the Studio (boutique brands) section of the show. In addition, more than 900 brands will be on display across Pop-Up (up-and-comers), High Street (tried-and-true collections presented in storefront-inspired booths) and Studio.
Also on site to inspire will be Forum Touch, where visitors can see and touch leathers, textiles, embellishments and more, as well as various trend spots. And fashion bloggers will once again be invited to attend the show, in cooperation with the German online magazine, Styleranking.