The outdoor market continues to be red hot. The latest proof is the announcement by Garmont International SRL, makers of performance footwear for mountaineering, hiking and other outdoor pursuits, as well as tactical footwear, that Italian Strategy Private Ecquity (ISPE), managed by Riello Investimenti Partners Sgr Spa, has acquired 65 percent of the company's shares. Of the remaining 35 percent, Pierangelo Bressan, current president and CEO, holds 30 percent and will continue in his present role, and Terry Urio will also continue in his role as CFO with a 5 percent share.
"Garmont perfectly represents—both in terms of size and quality—the typical business case that exemplifies the best of Made in Italy," says Nicola Riello, president of Riello Investimenti Partners Sgr, "It operates on a market that is growing strongly, namely technical footwear and clothing for mountain sports, which is particularly appreciated abroad and therefore has the best growth potential. We will provide our support for the development of the Garmont brand respecting the continuity of the management and, as is our custom, in a logic of partnership."
"I started this adventure almost by chance, motivated by the objective of relaunching this prestigious Italian brand," states Bressan. "After many years of commitment, I considered best to sit down with people with whom there was an immediate agreement on the strategic guidelines that define a new path for the growth and consolidation of Garmont, also internationally. I thank our new investors for their trust in confirming my role as president of the company."
ISPE is the third private equity fund managed by Riello Investimenti Partners SGR. The fund's management team has extensive financial and business expertise, key to the identification of the best business opportunities and projects to invest in. The acquisition is expected to be completed by the end of this month.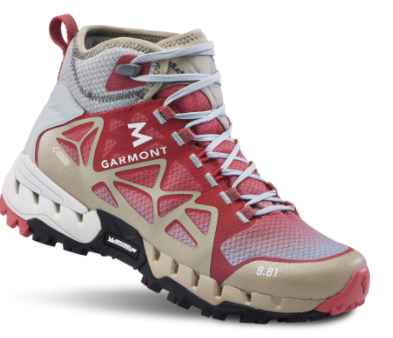 The 9.81 N Air G S Mid GTX WM: designed for fast mountain sports.