Aimed at accelerating growth in the North American market, Garmont International continues to add to its management team. COO Michele Battocchio, who joined the company last fall, has brought on Mauro Baldini as Global Marketing and Communications Manager and Davide Calcagnotto as Global Supply Chain Manager as well as new in-country management at its manufacturing plant in Vietnam.  
Baldini comes to Garmont afrom Northwave, an Italian cycling shoe and apparel brand. Baldino is skilled at managing product launches and brings with him expertise in digital marketing and website development. His initial focus is on building a strong communication plan that will clearly define the brand's personality and increased visibility, expanding the base of Garmont enthusiasts.
Prior to Garmont, Calcagnotto led supply chain modernization for the multi-national consumer goods company Nice. He is developing a distribution hub in North America for Garmont's outdoor and tactical divisions, merging facilities and focusing on speed, efficiency and cost-effectiveness. The changes are designed to increase flexibility and opportunities for retailers and consumers. He'll also lead Garmont's efforts in global supply chain sustainability.
"This new team has already made five trips to North America and is working quickly to amplify the business here in the U.S. and Canada," states Bill Dodge, CEO, Garmont North America. "They have listened closely to the feedback from our team, retailers and consumers, and clearly see the opportunities. Already, we have completed the move to our new distribution hub and are launching an exciting new line for Spring/Summer 2020, which includes an all-new hiking collection featuring a new last shape perfect for this market."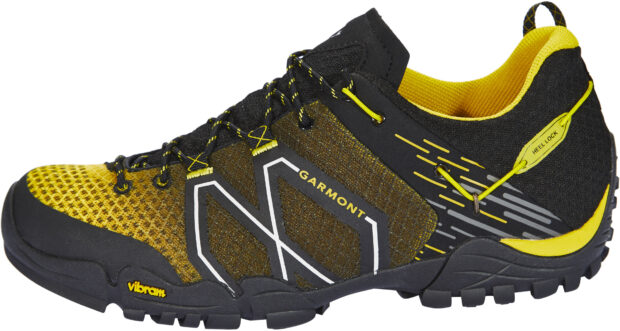 Garmont Sticky Cloud men's approach shoe.