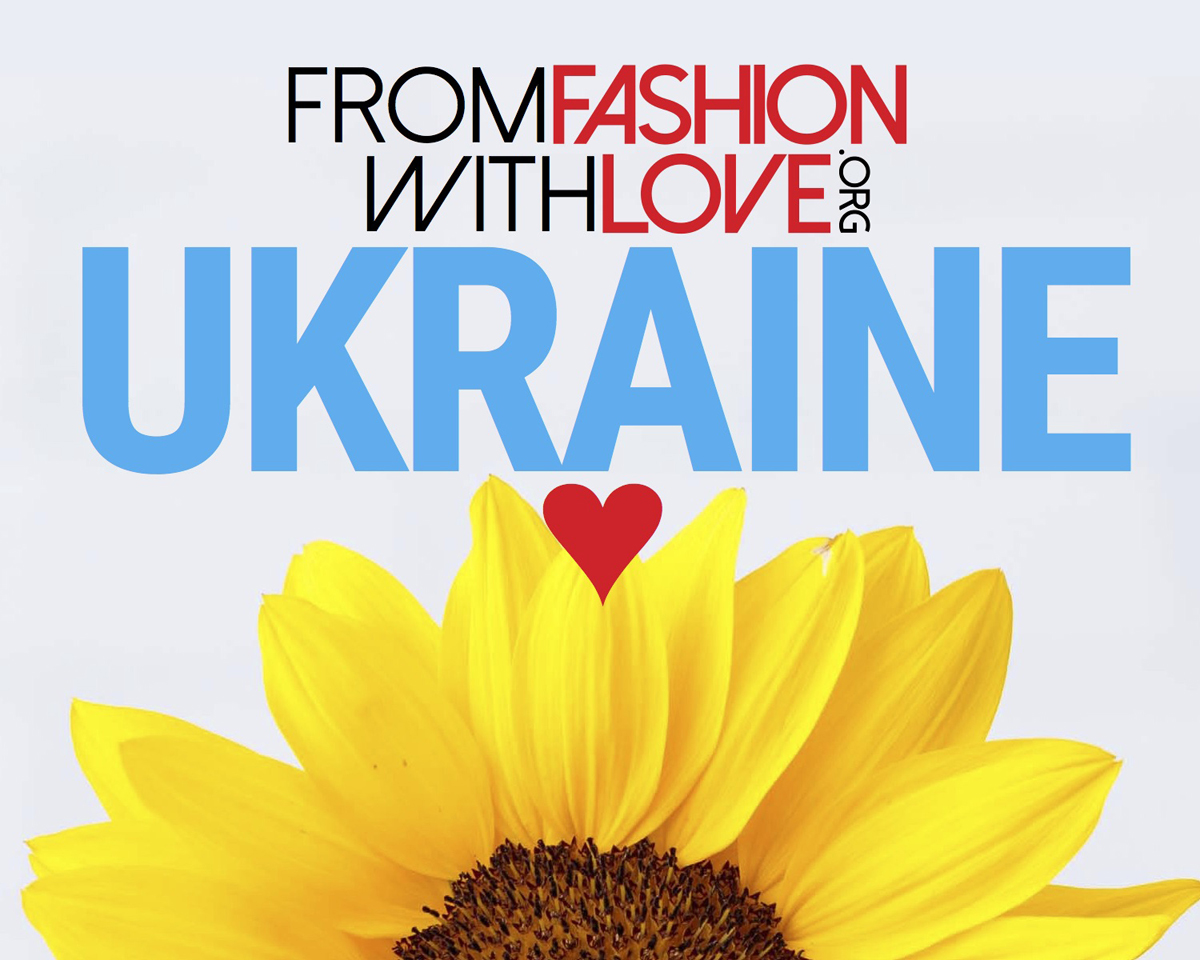 Download the FFWL pdf info sheet
From Fashion with Love (FFWL) is asking the fashion industry to donate apparel and footwear to aid the people of Ukraine, providing them with what they need right now. FFWL has connected with the US and the Ukrainian Red Cross, to identify a logistics transport firm that will fly supplies directly to Ukrainian refugees in Poland. Nova Poshta, international freight forwarder, will welcome all packages at its partner Veolox's warehouse in New Jersey.
FFWL was started by fashion visionary Elyse Kroll as a way for the fashion industry to express its gratitude to the many nurses that flew into New York City and Los Angeles from across the country during the first deadly waves of the COVID-19 pandemic. Its mission is to offer aid and support to those in need. In 2020 the organization delivered 7,800 gift bags filled with clothing and gifts from generous fashion brands to these selfless visiting healthcare professionals. As we watch the current atrocities unfolding in Ukraine, FFWL is once again putting out a call for help. See below and the FFWL website for more information.
Kroll is perhaps best known as the founder and former CEO of ENK International, the company that hosted groundbreaking trade shows Designers' Collective, Coterie, Intermezzo, and Accessories Circuit.
Donations can be shipped to:
Humanitarian aid UA /NP100007070
VELOX INTERNATIONAL SHIPPING, INC
27 Merry Lane, East Hanover, NJ 07936
A comprehensive description of the goods in each package is required, and all cargo tendered for transport is subject to inspection. Boxes must have Humanitarian aid UA/NP100007070 clearly labeled on the exterior of each carton. Everything will be shipped by air with an estimated delivery time of four to six days from the date of shipping.
Priority items for humanitarian relief include: 
Non-perishable food
Warm clothes and footwear for men, women, and children (including mittens, winter shoes, warm socks, etc.)
Thermal underwear
Hygiene products (except sprays, perfumes and products containing alcohol)
Diapers
Blankets and bedding
Tableware (disposable)
First aid kits
Tents, sleeping bags, sleeping pads
Standalone lamps
Candles
Containers for liquids (canisters for water and fuel)
Knee pads
Ballistic goggles
Over the counter medicine (please do not send prescription drugs)
Consumer electronics
Please refrain from sending any restricted items, including but not limited to: 
Alcohol and any products with alcohol
Perishable food
Knives and ammunition
Batteries
Aerosols
Compressed air and gas cylinders
Camping stoves
Matches
Perfumes/aftershave
Prescription drugs
Contact at Freight Forwarder: 
JULIA KOZLOVA
Senior Account Manager
VELOX INTERNATIONAL SHIPPING, INC
28-31 Merry Lane
East Hanover, NJ 07936
Tel: 973-463-0088 ext 105
Fax: 973-463-0094 www.veloxshipping.com
E-mail: juliak@veloxshipping.com