FitFlop has appointed former Deckers Brands exec David Schuttenkopf as Chief Commercial Officer. He'll be tasked with driving the wellness brand's omnichannel strategy, leading all consumer touch points; digital, wholesale and distributor channels as well as the roll out of future retail stores globally.
"As we continue this new era for FitFlop and are now set on a firm path to strong growth, we needed a world-class commercial leader to unleash the full potential of our brand," states Gianni Georgiades, CEO of FitFlop. "I am thrilled to welcome David to the team, and I look forward to working closely with him as we enter this transformative chapter in our brand history."
Schuttenkopf possesses 20-plus years managing and leading sales in European and American markets, with a strong focus on online and omni trading. In his most recent role as Senior Director of Sales at Deckers Brands, he was responsible for the commercial activities of the Ugg across 49 countries. He is experienced in creating and building strategies for a number of geographies and distribution channels and has a proven track record of driving profitable growth and leading multinational, diverse teams.
"The decision to join FitFlop was straightforward—driven by the brand and its purpose, the commercial opportunity and exceptional people," Schuttenkopf says. "FitFlop the brand itself and the unique technologies used, alongside the strategic proposition, a tremendous global omni-channel opportunity and uncaptured white space are exciting. This combined with an incredible set of highly talented people forming an explosive composition. I am eager to start my new role."
This marks FitFlop's third senior hire under Georgiades' leadership, with COO, Gordon Knox and CTO Sal Usmani already appointed to drive the business forward and strengthen the senior team as the brand strives to become the world's biggest wellness footwear brand.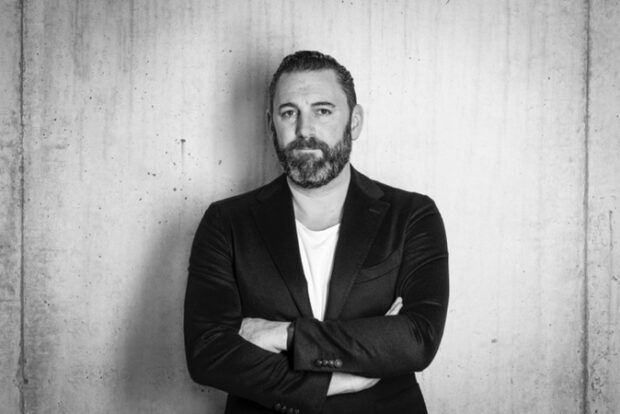 David Schuttenkopf, chief commercial officer, FitFlop