With customers migrating to a healthy lifestyle now more than ever, bikes are quickly become the preferred method of transportation. Boston-based New Balance Athletics, Inc., and San Francisco-based Timbuk2 (creator of the iconic messenger bag and miUSA customization) have joined forces to create two new packs to pair with New Balance C-Series footwear.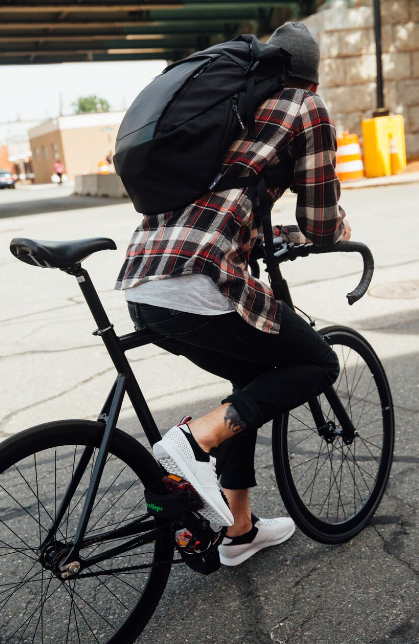 The two iconic American brands—rooted in movement and community—have collaborated on products to elevate city cycling by combining technical materials along with modern styling to offer cycling-specific functionally in a contemporary look. The Timbuk2 C-Series Backpack and Sling and New Balance C-Series CM600C will be available beginning Saturday, July 16 exclusively at New Balance and Timbuk2 stores, as well as online at www.newbalance.com and www.timbuk2.com.
The New Balance C-Series Collection, designed in the New Balance Lifestyle Design Studio in Tokyo, Japan, was inspired by emerging trends in urban commuting and offers a modernized, multipurpose silhouette for the metropolitan consumer. Designed as an urban cycling shoe, the New Balance CM600C (SRP $120) offers a traditional sleek silhouette, reflective laces and high-density rubber in the forefoot of the outsole to withstand miles of urban commuting. The style also offers a bootie construction for an easy on-and-off fit, as well as new reflective laser-etched patterns and a neoprene tongue designed with a hidden pocket to safely tick laces away from the gears. Highly reflective iridescent strip that glows in direct light; not your average rainbow.