DTLR, one of the country's most successful lifestyle retailers with more than 240 stores in 19 states, presented a total of $100,000 to several nonprofit organizations—who helped identify the families in need in each city—in an effort to provide holiday cheer to less fortunate families this season. The funds, which were donated by DTLR and Adidas, were given to 100 families in Atlanta, Chicago, Miami, Philadelphia and Washington, D.C. In each city, 20 families received a $1,000 Visa gift card to enjoy a holiday shopping spree.
"Caring for community members in need is a core part of our DNA at DTLR, and we want to ensure we are doing what we can to help those in the areas we serve this holiday season," states Tremayne Lipscomb, DTLR Director of Community Outreach. "Our goal is to empower community members and show our support for them, especially during the ongoing COVID-19 pandemic, which has caused hardship for so many."
DTLR takes pride in its role in fashion, music and culture, and gives back to the communities it serves through several other programs, including toy drives and partnerships with athletes and recording artists to support local schools and communities. To learn more about DTLR's community outreach, follow the company on Instagram at @Daretoliveright.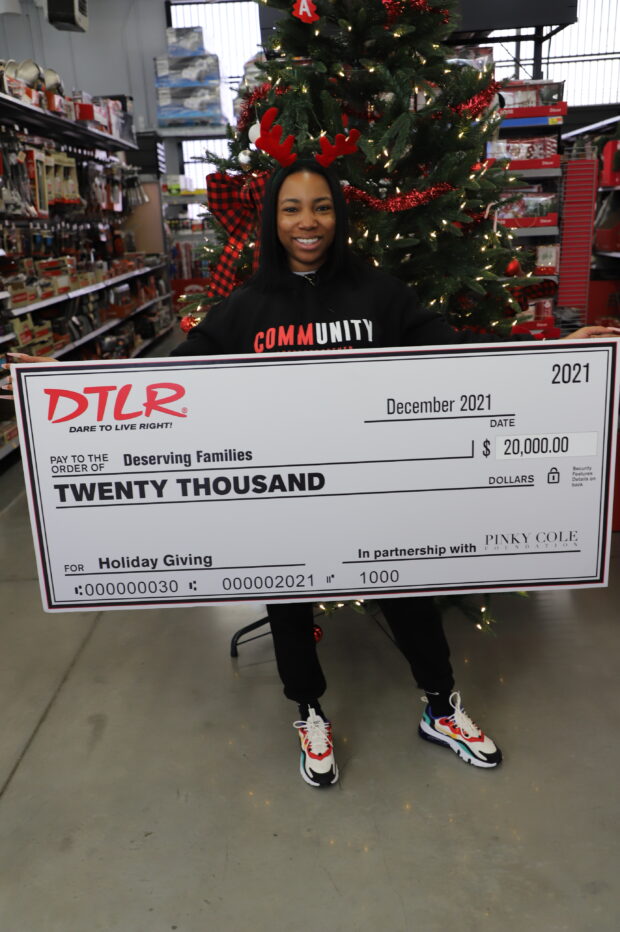 Showing the love and support: DTLR partnered with The Pinky Cole Foundation, a nonprofit that is dedicated to promoting Black economic progress through educational programs, networking events and thought leadership.