Call it Jenny from the DSW Shops… Designer Brands and and Jennifer Lopez have joined forces to produce the JLO Jennifer Lopez collection, a line of footwear and handbags. The collection will be sold exclusively at DSW stores in the United States and Canada, and online at DSW.com. The footwear line is poised to debut this spring with handbags to follow.
"We are excited to bring customers the JLO Jennifer Lopez collection," states Designer Brands' CEO Roger Rawlins. "Our collaboration with Jennifer Lopez supports Designer Brands' strategy of growing market share through differentiated products and differentiated experiences. The partnership will engage new customers across emerging platforms; and builds on our successful 2018 acquisition of Camuto Group, letting us leverage in-house brand development, and fully utilize our internal design and sourcing capabilities."
More than just a traditional celebrity licensing deal, Designer Brands is partnering with Jennifer Lopez to create a business that will design, source and sell footwear and accessories. The partners will operate the business jointly, with day-to-day activities led by various operating units within Designer Brands. Creative authority rests on Jennifer Lopez and her team, with technical expertise and guidance from Camuto Group.
"Working with Jennifer Lopez elevates Designer Brands from retail merchant and product curator to fashion leader and style innovator," says Rawlins. "The business arrangement gives the new organization end-to-end capabilities to design and produce JLO Jennifer Lopez collection footwear and handbags with the support of Camuto Group's highly regarded design, production and marketing teams."
The JLO Jennifer Lopez collection will be led and shaped by Lopez's creative vision, with the purpose of inspiring women to create and choose a life of confidence, empowerment and positivity. JLO Jennifer Lopez will offer high-fashion products ranging from shoes to handbags that channel her glamour and trendsetting style.
In addition to her unparalleled creative talent, style and business savvy, Lopez brings a robust fan base and social media presence of nearly 200 million followers. Given Lopez's broad global appeal across age groups and backgrounds, the relationship is expected to expand DSW's DSW VIP loyalty program of 27 million members.
"Since the beginning of my career, I've wanted to do it all – music, mov­ies and fashion," says Lopez. "There are so many facets to my career, and that's what I wanted to bring to my collection with DSW. With high quality products and accessible pricing, DSW is the perfect partner to reach a broader audience. It's been incredible to build a brand with the talented team at Camuto Group, and with this collection, it's my hope that people can find shoes they love and express multiple sides of themselves, all while remaining true to their most authentic self."
"We are creating a unique and powerful new business model," said Rawlins. "Her emotional connection with her fans and passion for authentic self-expression, fused with Designer Brand's world-class design capabilities and powerful retail expertise, will be a blockbuster."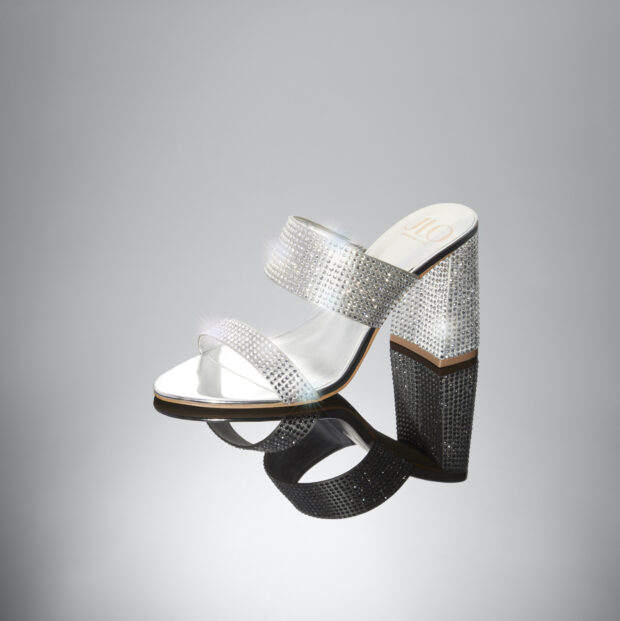 Brita