Clarks has teamed with Girl Rising, a nonprofit organization whose mission is to change the way the world values girls and invests in their potential. The two entities and Clarks' newest global ambassador, humanitarian and actress Freida Pinto, got the partnership off on the right foot yesterday by hosting a panel discussion in New York as a lead-in to International Day of the Girl (Oct. 11). Moderated by The Girl Mob Founder Yari Blanco, the discussion featured Pinto, CEO of Girl Rising Christina Lowry, and KIPP Infinity Middle School Teacher Ali Nagle, who has seen the impact of Girl Rising programming in her classroom. The conversation focused on the organization's international impact and work on the ground, as well as ways in which everyone can get involved to make a difference.
"Clarks has a long history of supporting the local community and charitable organizations, and we're excited to extend that mission this fall to celebrate International Day of the Girl," states Tara McRae, CMO for Clarks. "We're honored to partner with Freida Pinto and Girl Rising to promote the importance of empowering women to stand up, share their stories, and change perceptions and social norms in their communities."
"Girl Rising tells stories to change mindsets," Pinto says. "[They] partner with me because they know I have a voice and a following, that I can influence. Clarks is such an empowering brand and can lend its platform in the same way."
To further the partnership, Clarks is extending the Girl Rising message and supporting donations across its regions and through its various channels, encouraging customers to champion the mission. Select Clarks retail locations have been transformed with compelling imagery and messaging to recognize International Day of the Girl and will provide customers with the opportunity to support the organization with a donation at checkout. The brand will highlight Girl Rising stories and share a link to donate across its digital channels. The company also made a direct corporate donation.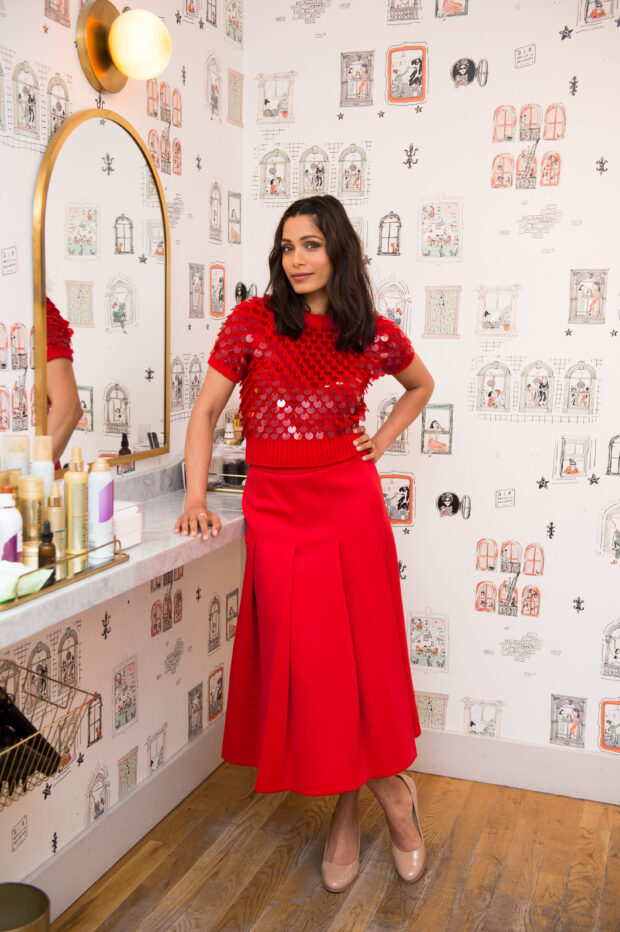 Clarks brand ambassador Freida Pinto