Bridgedale Outdoor has donated 3,000 socks to the Niagara Frontier Transit Police Department. The socks will be distributed via the Matt Urban Hope Center, a non-profit organization that provides housing and programs to those in need in Western New York.  The Center also has a hub location in the NFTA bus terminal in downtown Buffalo.
"This donation is going to make a tremendous difference in the Western New York Community," states Officer Dave Zarbo of the NFTA Transit Police. "We are so thankful to Bridgedale for stepping up to help make a difference for the men, women and children in our area who are struggling to stay warm and dry in our challenging climate."
"The Matt Urban Hope Center is eternally thankful to both the NFTA and Bridgedale for coordinating this massive donation,," says Dan Auflick, director of the Matt Urban Hope Center. "We look forward to making sure we spread this gift out to all our partners in Western New York who are working tirelessly to end homelessness, one pair of socks at a time."
In 2017, Officer Zarbo took it upon himself to do something that would enhance their lives by starting a sock and glove drive. The drive included various community partners and was a great success. But the need for donated socks never ends so he is continuing the program with partners such as Bridgedale.
"Our North American warehouse is located in the Buffalo area so it just makes sense for us to contribute to the community in a way that is meaningful," states Anna Nikolaus, marketing manager at Bridgedale. "When we heard about Officer Zarbo's drive, we wanted to be a part of this community effort to help those in need and to help fuel this program."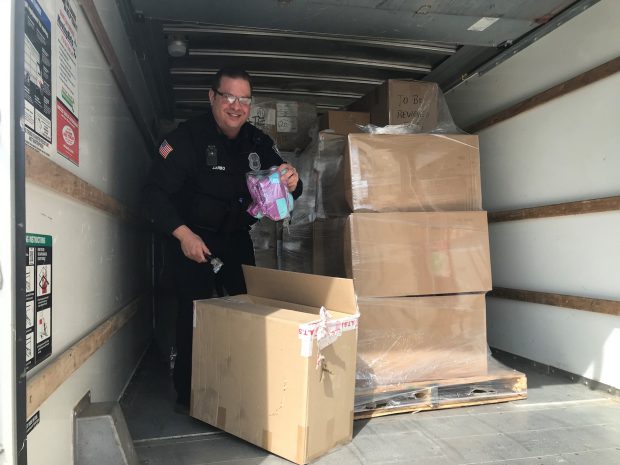 Officer Dave Zarbo helping sock it to the cold feet of people in need.