Adidas has gone to the Dogg with their latest release. The brand teamed up with rapper Snoop Dogg for two new football styles. The Snoop Dogg adizero 5-Star 4.0 Uncaged Cleat and Gameday Trainer are an homage to Snoop's debut solo single, "Who Am I (What's My Name)?" In the iconic video for the 1993 track, Snoop transforms into a Doberman. Appropriately, the Uncaged Cleat, which is crafted from durable, lightweight SPRINTSKIN material and features SHOCKWEB technology and a reinforced 5-STAR FRAME, bears a hyper-realistic image of a snarling doberman on the upper. Snoop's signature is emblazoned on the tongue in day-glo yellow. The Gameday Trainer features a multi-textural black upper with a flashy gold outsole and a menacing grill of gilded dog fangs.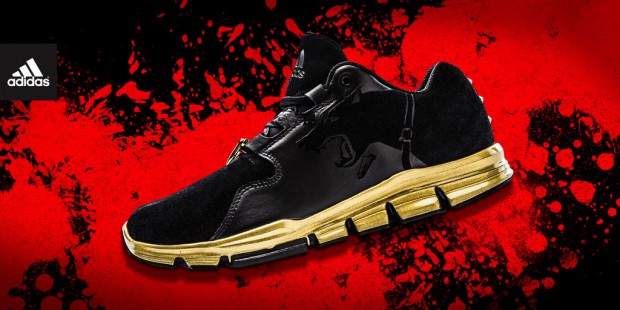 Snoop Dogg's role as Adidas' Director of Football Development reflects his passion for the game and its power to positively influence youth. For over a decade, the southern California rapper's Snoop Youth Football League has helped thousands of kids from communities throughout the Los Angeles area learn essential life skills through sports.
Further fueling the excitement surrounding the high-profile collab, Snoop dropped an exclusive track. Stream and download "Snoop Dogg Uncaged" at Soundcloud and www.adidas.com/football.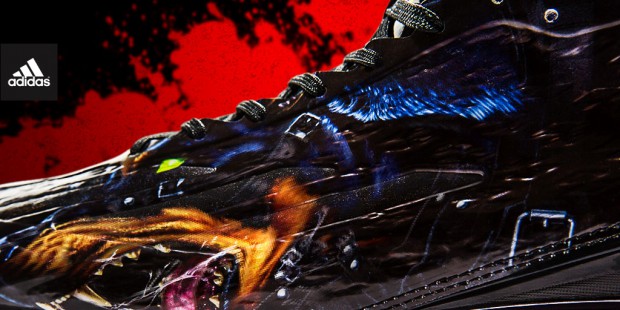 Fans are invited to meet Snoop at LA sneaker boutique Undefeated this Friday, May 29 from 7 to 9pm at a launch celebration.  Can't make it? The Snoop collection will be on sale via Adidas and Eastbay beginning on Monday, June 1.