The goal of this past weekend's 9th annual Skechers Pier to Pier Friendship Walk was to raise $1.6 million for kids with special needs and education, but the Skechers Foundation and thousands of participants topped it by raising more than $1.8 million.
The Manhattan Beach,CA, event featured entertainment, sport, fitness and kids' celebrities, including Sugar Ray Leonard, Brooke Burke-Charvet, Tommy Lasorda and Denise Austin. In addition, there were special performances by NBC's Little Big Shots' Kieran Tamondong, America's Got Talent duo Artyon and Paige, Nickelodeon star Ciara Wilson and dance sensation Larsen Thompson.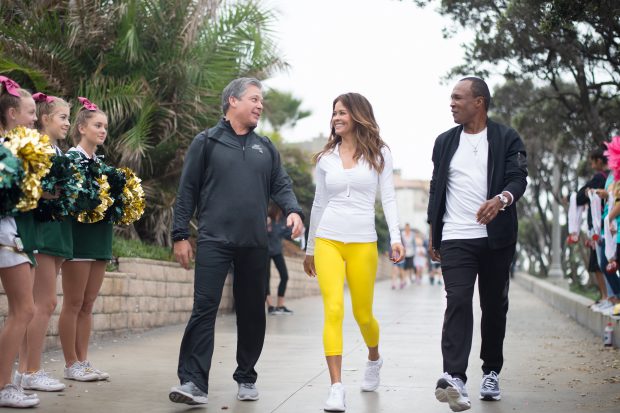 Left to right: Skechers President Michael Greenberg, Brooke Burke-Charvet and Sugar Ray Leonard.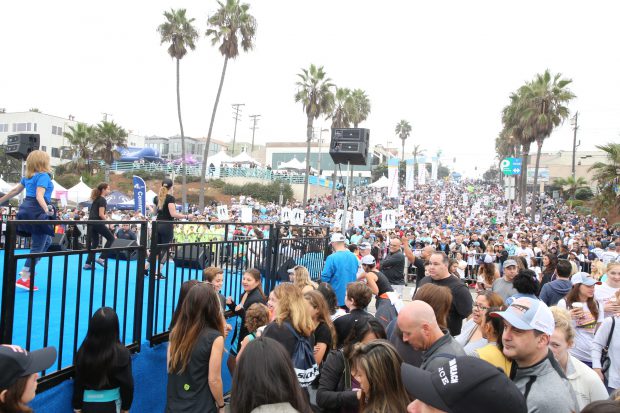 The event drew thousands of walkers.
Photo credits: Will Hartman