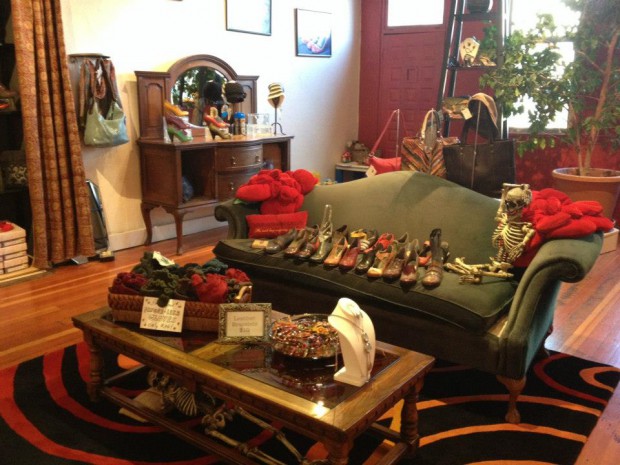 Village Shoes is a store equal to the town in which it resides. Nestled amongst art galleries and theaters,  the fashion-forward retailer boasts shoes that are works of art themselves. Locally made jewelry and accessories join footwear displayed upon antique furniture, relics from the store's first owner, an antiques dealer whose love of shoes inspired her to branch out. Now, Stacey Larnerd keeps the shop, committed to offering both locals and visitors of Ashland high quality products that can't be found elsewhere.
Q: How would you describe Village Shoes?
A: We offer fashion footwear with a sense of comfort. There is definitely a focus on high quality leathers, mainly coming from Spain, Portugal and Italy.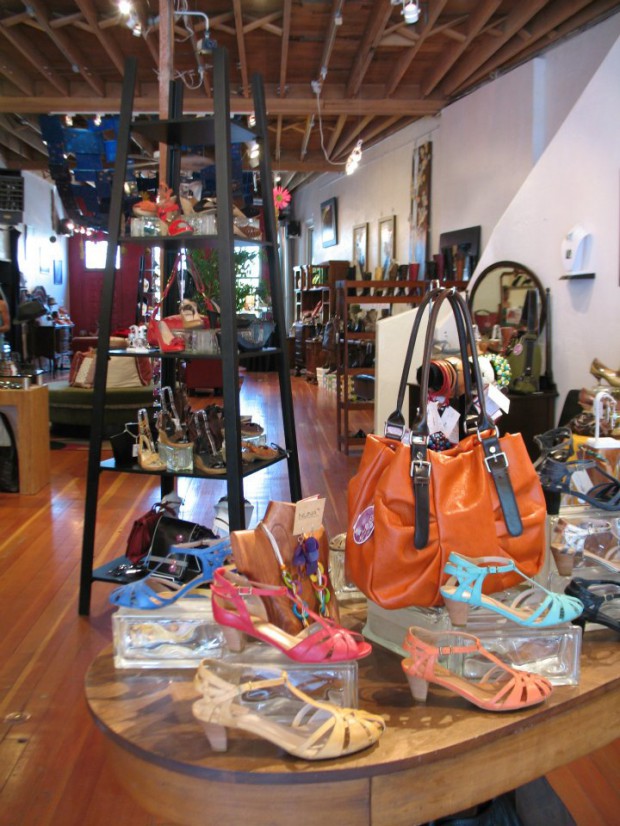 Q: Who is your customer?
A: The store caters mainly to ladies—though we do have a small, yet mighty men's section—in the 30 to 40 age brackets. We've got a little bit of everything for everyone: stay at home moms, professional women, shoes for a night out on the town and even some comfort brands for those who are required to stay on their feet for long periods.
Q: What is your current best seller?
A: Right now, I'd have to say the A.S. 98. It's an Italian leather shoe that is made in Bosnia and they have just flown off the shelves. They're awesome.
Q: What are some of the other top sellers?
A: Well, selling John Fluevog is really what put us on the map, differentiated us as the hip and edgy store, and that brand is always great for us.
Frye is a big draw for us—people come in for them. Fidji is also another popular brand, as well as The Art Company.
We've got two newer brands to our store—Trask and Fortress of Inca—that are really in line with our aesthetic and are great.
And we carry accessories by Will Leather Goods, who are based out of Eugene, OR, that  are made from really beautiful high quality leather products.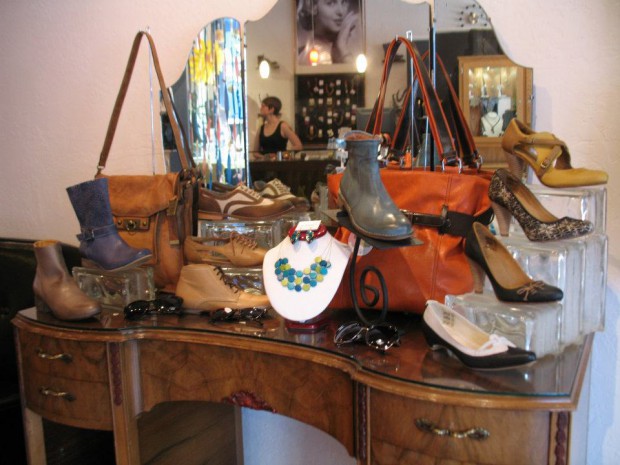 Q: How has business been this year?
A: It's been good—overall, we're up. But I do have to say it has been more of a roller coaster ride than normal in terms of ups and downs.
Q: What do you think keeps customers coming back to an independent retailer?
A: I think it's a combination of a few things: the level of customer service, the knowledge we have about what we're selling and the quality of the product that we carry.
Q: Is there anything you'd like to say about Ashland and Village Shoes?
A: We have a fabulous community here—it's full of the arts, whether that's theater or galleries, and so many great restaurants and shops. It is really a privilege to be amongst these places. We are passionate about what we do and driven to do it. I love bringing exciting products that are wearable and are things that you just don't see everywhere to people who are excited to buy them.
Q: What's your favorite part of the job?
A: I love going to market and doing the buying. That is so exciting for me. And getting to know my customers, the people I work with consistently. I love listening to them, hearing what they're looking for, going out and finding it, bringing it back and making them happy.