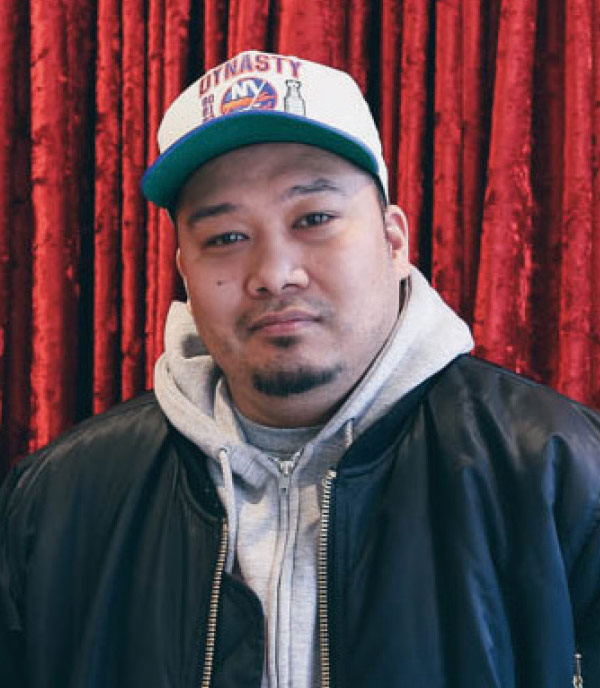 What started out as a fun design contest to stretch the creativity of Extra Butter's team inspired the New York sneaker boutique's latest capsule collection with Reebok. Launched last month, "Dear Downtown" is Art Director Bernie Gross' love letter to the petri dish of New York music and art movements of the '80s.
Looking at the subcultures surrounding punk, hip-hop, street art and fashion, the collaboration of the Reebok Classi Workout Plus not only highlights the history behind Extra Butter, having marked its 10th year last year, but what that history means to the creative minds behind the boutique and how it influences current streetwear trends. Here, Gross talks about the current state of street fashion and Extra Butter's gritty place in it.
Why the ode to downtown New York's glory days? Those punk-meeting-hip hop-meeting-pop art subcultures inspired what streetwear culture is today. New York is a mecca for those progressive trends. In the late '90s and early '00s, streetwear mixed skate, music, graffiti and design, which paralleled '80s in terms of where we are today. I don't think streetwear would be so big today if we didn't have those movements in previous decades.
The Reebok collab reflects Extra Butter's roots? This DIY and grungy, gritty punk aesthetic plays to Extra Butter's strengths. Our base (Lower East Side) was New York's hard core scene. It fits us. We're all native New Yorkers, many of us from Long Island, and there's a huge hardcore scene there as well. It's a true inspiration today.
What exactly is the state of street fashion these days? I think DIY and personalization is where we see fashion evolving toward. It's more taking what is trendy and tweaking it to make it your own and maximize self-expression. Social media is a double-edged sword in that it brings a global community together, but it can also create a hive-like mentality.
Why are you a believer in brick-and-mortar retailing? It's our confidence in being able to connect with consumers, give them experience activations and great service. Coming from a mom-and-pop store, it just makes sense to me. I walk into store, they recognize me by my face, know the last thing I bought, educate me on new product and it's a comfortable environment to shop in. There used to be this stigma of elitist sneaker boutique employees intimidating customers, but I feel we've graduated from that. People appreciate that we've created this community here, and it's resonated on social media. The storefront next door closing down was an added opportunity to build 100-percent custom activations and tell a bigger story than just purchasing shoes off a shelf. We want to make it super-experiential. That's what will separate the strong from the weak, because with the digital age people can swipe through their phone and shop. What will drive consumers to come to stores are those unique points of difference.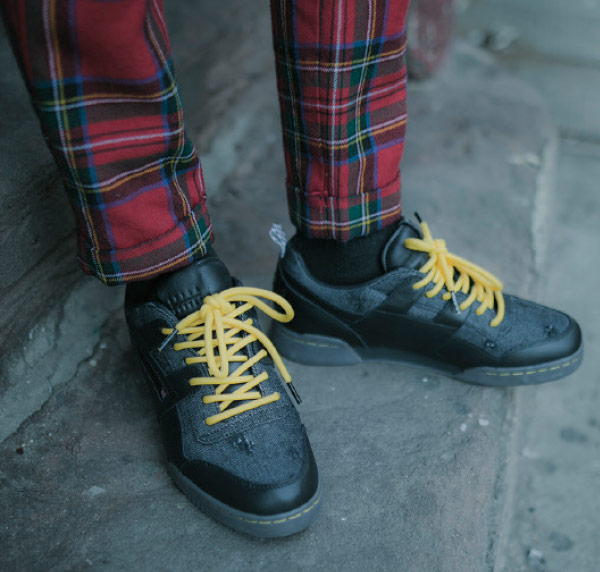 What else is on tap from Extra Butter this year? This month, we're debuting the new Adidas Alphabounce 2. Adidas wants to debut the second iteration with Extra Butter because, legend has it, we outsold competitors by 400 percent. It'll be a special color, and we'll have the full pop-up activation based on that story. We'll also do another North Face collab for the holidays to follow up our first release last December, which took social media by storm. My job is to also build our private label. We're not a conventional apparel brand; we don't have seasonal collections. It's more based on when we're inspired by a theme or story, like an obligation to reflect on current affairs. When I was 12, I was oblivious to what was going on in the world. But younger people today are so engaged with politics and world topics. If we can interact with them on a product level, which we know gets their gears going, we can continue that dialogue. If we can influence and inspire them to work as a community, great.
Where do you envision Extra Butter in five years? The bigger we get, the more we get to knock down doors for new opportunities. I would love, for example, to work with directors and movie studios to provide advanced screenings and hold Q&A panels to inspire filmmakers. Or to create our own intramural sports leagues and provide customers 'friends and family' jerseys that become the holy grail of a fashion piece. That way, Extra Butter ends up being a lifestyle brand and not just a retailer. 
What's the greatest sneaker of all time? The Nike Infrared Air Max 90 is such a solid silhouette. You can wear it with pretty much anything. It's very reminiscent of the early years of Nike. Plus, the infrared color is clean and classic. That particular coral/orange pop was never seen on shoes before. It's since becomes part of the Nike running DNA. It says a lot to unofficially own a color.