Take it from me: Most women have Band-Aids on hand for painful blisters incurred while wearing high heels. Yet, we still wear them. We willingly endure the pain, and we are not alone. According to the V&A's Shoes: Pleasure and Pain exhibition, sponsored by Clarks, suffering in the name of fashionable footwear is nothing new. It's been going on for centuries among men and women alike. Visitors can feast their eyes on more than 250 styles from around the world—many of which surely induced agony upon the wearer.
To assemble the show's offerings, curator Helen Persson searched the globe, mining other museum collections as well as the closets of private individuals. The results range from lotus shoes made for bound feet to 17th century chopines (a type of platform) to ballet slippers to modern Christian Louboutin pumps to three-dimensional printed styles. Displayed alongside the killer shoes are designer sketches, materials and lasts to demonstrate how these dramatic shoe shapes came to life.
As for why people throughout time have willingly tormented their feet,  Persson offers, "[Shoes] are powerful indicators of gender, status, identity, taste and even sexual preference. Our choice in shoes can help project an image of who we want to be." It appears little has changed over the centuries as shoes today remain powerful symbols of who we are, although how we are perceived sometimes still trumps how our feet feel.
Shoes: Pleasure and Pain is on view now through Jan. 31, 2016.
Caroline Groves, 2014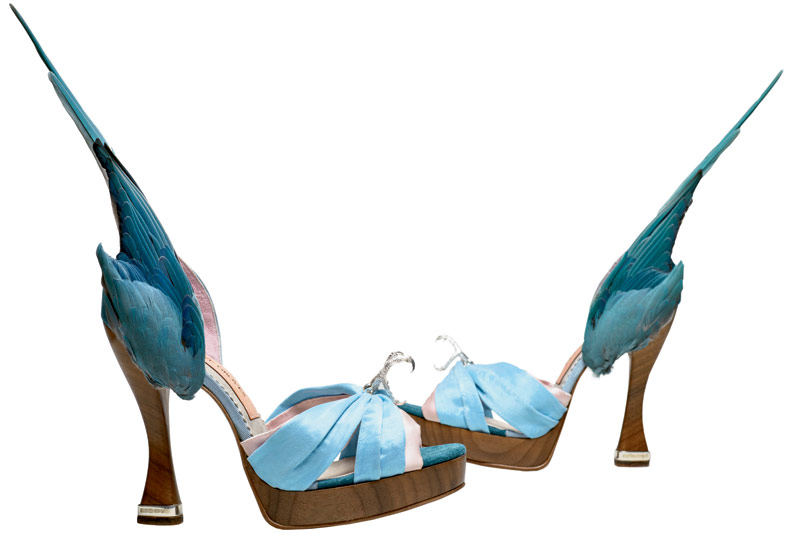 Roger Vivier for Christian Dior, circa 1958-1960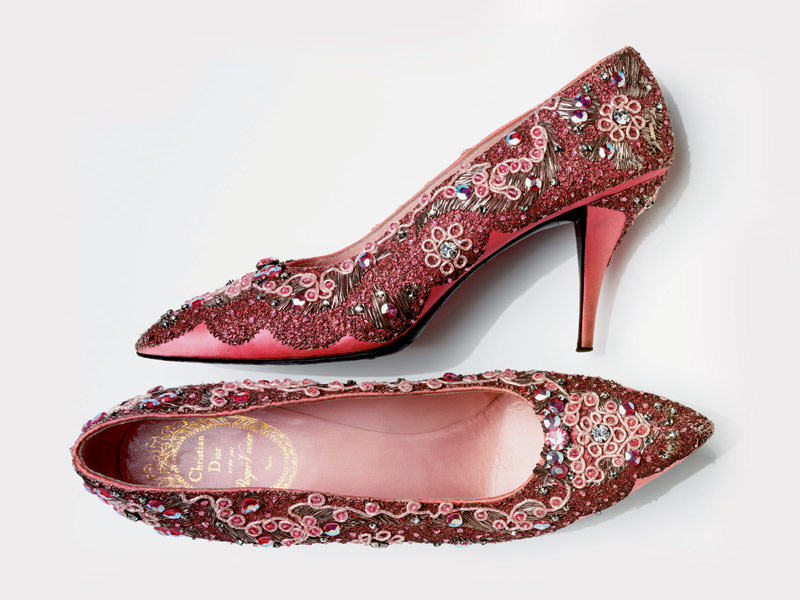 Zaha Hadid for United Nude, 2013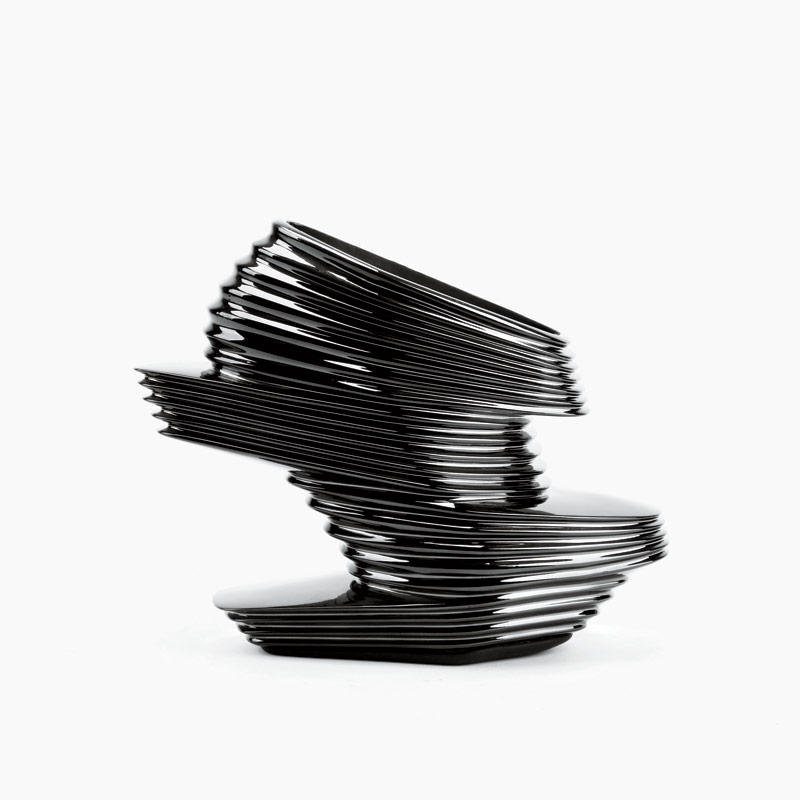 Andreia Chaves, 2011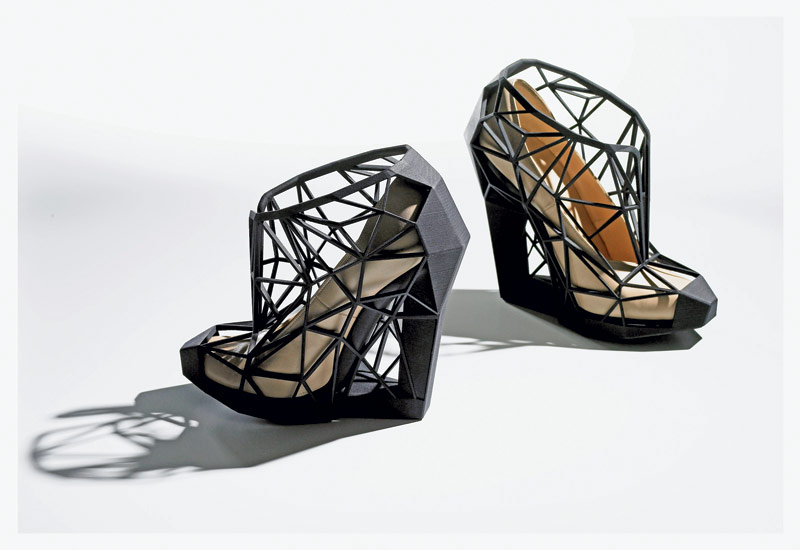 17th century Italian chopines
19th century Indian wedding padukas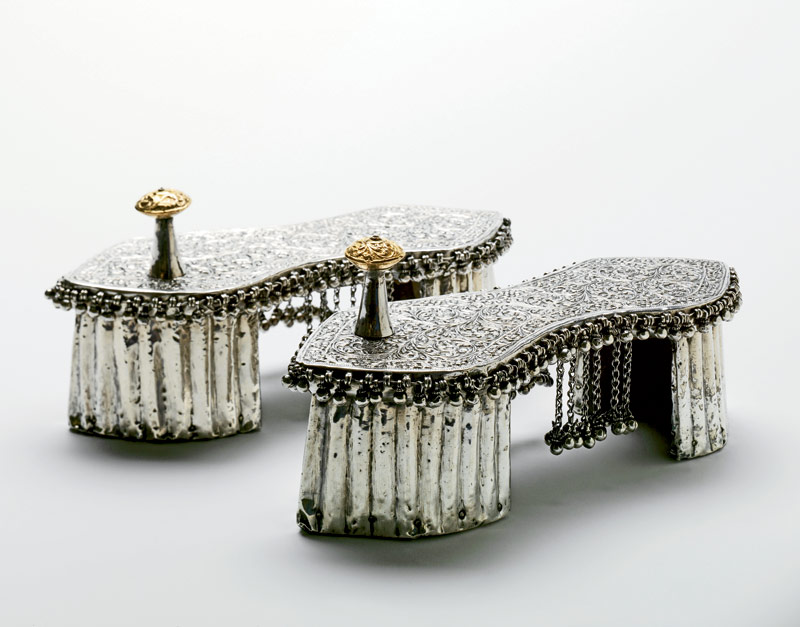 Freed of London, 1948