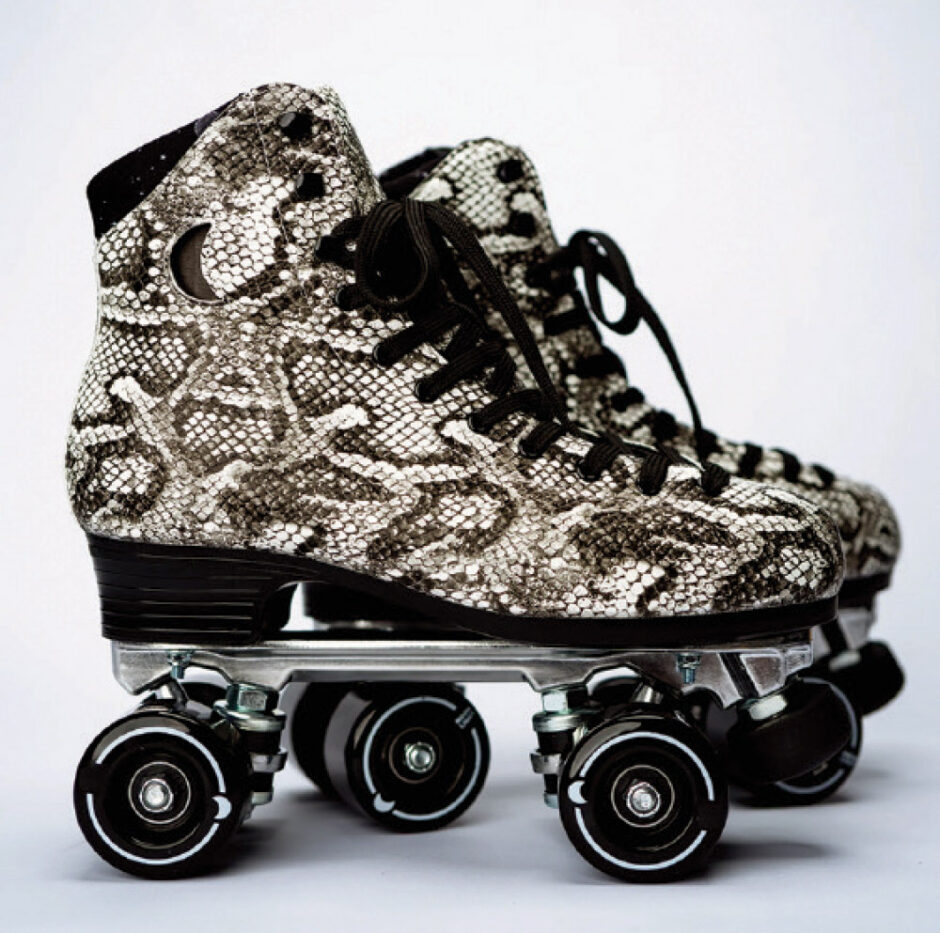 Aerosoles, recently acquired by American Exchange Group, is rolling into new categories—literally. The women's comfort brand, established in 1987, has signed a licensing agreement with Orly Corp. for the distribution of men's slippers, men's and women's flip-flops, hanging footwear, men's socks and roller skates for adults and kids. The collections are set to be launched in summer '23, and will be available at Nordstrom, Macy's and other major department and specialty stores to follow.
Alen Mamrout, president and CEO of American Exchange Group, says the time to extend Aerosoles into men's is now—when comfort footwear is reigning supreme in a casual lifestyle world. "This shift is a perfect opportunity to bring the comfort and technology of Aerosoles to the men's market," he says, noting that as a global lifestyle brand, it is committed to showcasing a cohesive retail presentation featuring a wide variety of products for all consumers. "Men's and women's hanging footwear and flip-flops are a natural expansion for the brand, and because they'll be available at a friendly price point (SRP $20 to $50), it will assist in capturing more shares of the market as well as strengthen our brand recognition."
As for the leap into roller skates, Mamrout again cites timing. "Roller skating has seen a huge resurgence in popularity, so we're excited to expand into this on-trend market by introducing skates that incorporate our signature comfort technology in fun colors and prints," he says. SRP will be $80 to $150.
Mamrout believes Aerosoles' rich heritage in comfort footwear provides the bandwidth. "For the past 35 years, Aerosoles has been synonymous with comfort and innovative technology," he says. "Our shoes are crafted in a unique way—by joining the upper directly to the outsole, then turning the shoe right side out and inserting a cushioned footbed. The result is an ultra-flexible shoe, with no need for breaking in." In addition, Mamrout cites Aerosoles' unique diamond pattern construction that disperses friction away from the foot, providing better grip and comfort, and results in long-lasting, supportive footwear. "We plan to integrate these techniques into our new offerings," he says, noting its an expectation. "Our customers know that when they purchase a style from Aerosoles, they'll be the most comfortable shoes they own."
Albert Antebi, CEO of Orly, says Aerosoles is a perfect fit within the 47-year-old company's portfolio. "We're very excited to partner with an internationally recognized brand like Aerosoles, known for their comfort, style and innovation," he says. "We'll leverage our brand equity, dominant position in fashion-forward footwear and industry-leading design team to expand upon Aerosoles' style and offerings."