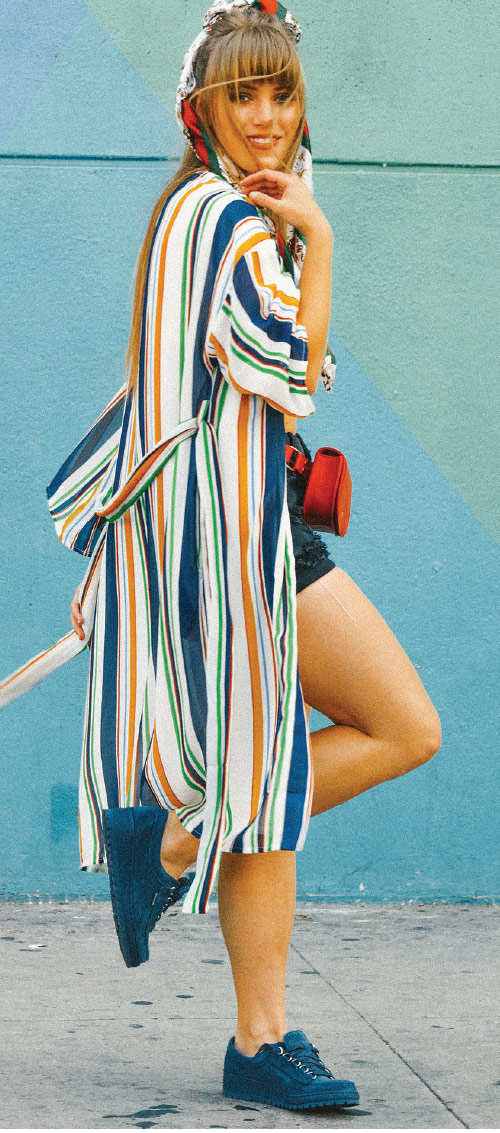 Back in 1975, Jaws swam into theaters, the Dow Jones average closed at 858 for the year, a gallon of gas cost 44 cents and leisure suits were all the rage. Times and fashions sure do change. It was also the year Mephisto, a French shoe company founded by Martin Michaeli a decade earlier, introduced its now iconic Rainbow men's walking shoe—a category-creating silhouette. (The women's version was dubbed the Lady.) Little did anyone know back then that the styles would still be on store shelves worldwide 43 years later. Nor did anyone envision that the walking category those shoes helped establish would become a multi-billion-dollar business—or that the Rainbow and Lady would be on the brink of discovery by a new generation of sneaker wearers seeking an alternative, "brown shoe" aesthetic with athletic comfort. But that's exactly what's happened in 2018.
Ed Geller, owner of E.G. Geller with boutiques in Dallas and Houston, believes the Rainbow is on the verge of being cool again—and he's got the fashion props from a young, fashionable woman working at his local Shake Shack to prove it. When he walked in to pick up a sack of burgers for the staff recently, the gal behind the counter sized up the 70-plus-year-old Geller sporting his new, rust-colored Rainbows and said, "Man, I really dig your shoes." Geller can't remember the last time someone of that generation offered such a sartorial compliment. "It happened again when I was getting some pants fitted and one of the young, Italian designers asked me who made those cool shoes? No one ever says that to me; I'm an old man now," Geller laughs.
It's the old-is-new-again glow radiating from the Rainbow that makes
James Rowley, president of Mephisto USA, believe this—and a host of other classic styles that fall under the brand's Originals collection—can make a strong return. In fact, he's the guiding force behind the introduction of Mephisto Originals as a stand-alone brand since taking the helm of the U.S. subsidiary last January. Mephisto Originals' recent official coming out party took place at a pop-up adjacent to Sportie LA in Los Angeles. A stream of celebrities, fashion influencers and customers stopped by over the course of four days to shop the new line, which includes updated colors and materials.
"Consumers, especially younger ones, are looking for iconic brands that stand for something and have true heritage," Rowley says. "There's a global move away from fleeting, fast fashion. People want to associate themselves with brands that have stood the test of time and stand for something unique and authentic, and Mephisto definitely does that."
Rowley believes the Rainbow, in particular, is the ideal style to headline Mephisto Originals. "It's the cornerstone of our brand, and it's got a cult following," he says. Plus, the timing is perfect. "It sits directly in the middle of the athletic and brown shoe businesses—it's a true hybrid," he says. "Younger consumers especially are looking for options that extend beyond traditional sneaker looks."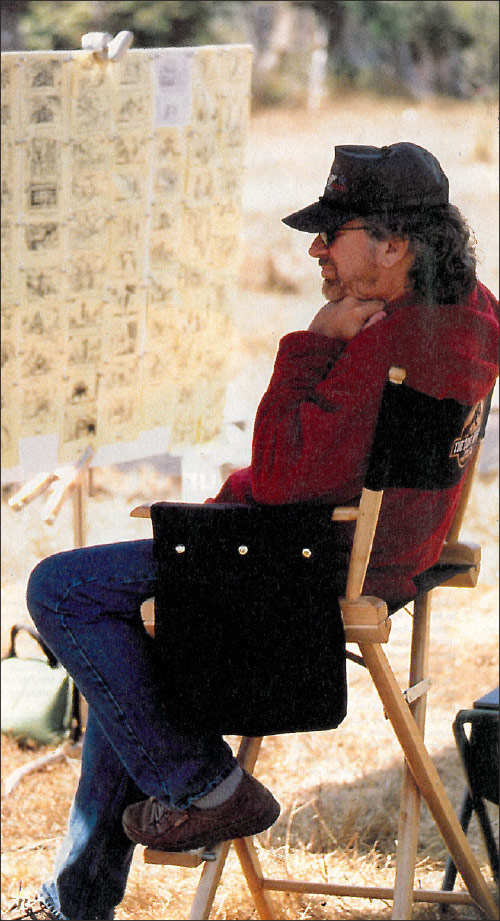 Isack Fadlon, owner of Sportie LA, says the Rainbow's new colorways and materials (like desert yellow, mulberry and denim) put a fresh spin on a classic. "Going back to 1975, Mephisto captured lightning in a bottle, fusing style and comfort," he says. "But it wasn't about being sexy, per se. It was that you didn't have to trade one for the other, and that's rare. By updating the materials and silhouettes, Mephisto has taken the Rainbow up a notch—in some cases into sexy territory."
Tarek Hassan, owner of Concepts, agrees the Rainbow is a classic, like Birkenstock's Arizona and Boston styles—two of the boutique's recent non-athletic style collaborations. Concepts also partnered with Mephisto last year on its Match walking shoe—in head-turning mint and magenta colorways. The styles blew out of the stores. A follow-up is on tap for early next year and Hassan says a Rainbow collaboration is on the agenda. "This is not just a hit and run," he says. "We'll be partnering with Mephisto for the long-term."
For the record, Concepts doesn't partner with just anyone. Hassan says it seeks out authentic brands with a rich heritage—the stories it relishes conveying to its fashion-savvy customers. In an age of fake news and influencers who buy their followers, he believes people are hungry for authenticity. "The younger generations are learning to appreciate what we appreciated in the past and why," he says, noting that he first started selling the Rainbow in the late '80s. Hassan counts himself and many of his staff as early adopters of the style. "It was the favorite shoe of my staff back then, partly because it separated them, yet the style still spoke to everybody," he says. "And the price (back then $200-plus) also made it somewhat exclusive." As a matter of fact, Hassan recalls pro skateboarder Vinny Ponce, then a face of Concepts, skated in Rainbows. "He could have worn $20 Vans, but he chose $220 Rainbows," Hassan laughs. "It was quite a statement."
Under the Rainbow
The Rainbow is much more than an elitist fashion statement. Most industry experts agree that Michaeli designed—engineered, really—a breakthrough construction offering unsurpassed comfort, and that's the key reason it's still selling 40-plus years later and worth every penny.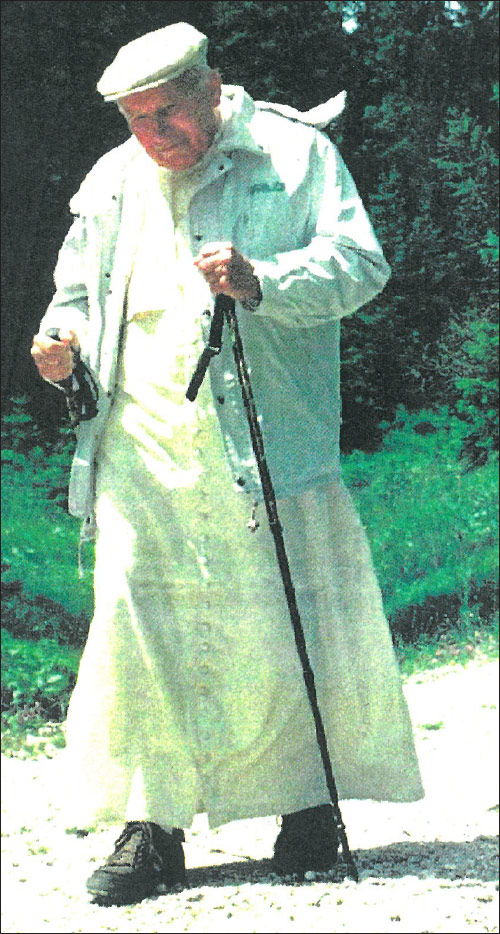 The design is led by Mephisto's patented and now legendary Soft-Air midsole technology that relieves feet, joints and spine. Or, as Mephisto's product description states, "It's like walking on a soft carpet of moss, making you feel fit and full of energy even after many hours of wear." In addition to the midsole design, the all-natural leather double-stitched uppers and linings ensure breathability and comfort as well as promote good foot hygiene. Rounding out the Rainbow is its distinct speed lacing system, padded ankle collar that enables the foot to sit securely and hiker-esque rubber outsole with air chambers that further reduce shock. Altogether, the Rainbow is part sneaker/part alpine trekker and, perhaps above all, screams Euro comfort—that magic formula of a little bit ugly yet full-on utilitarian.
"It's considered a true walking comfort construction," Rowley says. "We use the highest qualities of leathers, materials and craftsmanship. Since its debut, there's just been no expense spared when it came to the technology and the construction of the Rainbow."
Geller, for one, swears by the Rainbow's durability. He's been a loyal wearer—and retailer—since introduced to the shoes in 1991. "They last forever," he says. "Most shoes in the market today don't last long, whereas you can beat the hell out of them, and they can take it." Geller currently has six pairs of Rainbows in his closet. "A few of those pairs are at least 20 years old, and they haven't been re-soled and are still holding up," he says.
But it's the comfort and health attributes that make the Rainbow truly special, according to Geller. "It's one of those shoes that you can stand in all day and your feet don't hurt," he says. "And it's just not the incredible arch support; these shoes also support your lower back, which is super-important." While Geller says that particular attribute may not resonate with a 28-year-old, his older customers (anyone north of 40, basically) definitely see the value. "An older customer of mine told me recently that since he started wearing Mephistos, his co-workers have all said he's become a nicer person," Geller says.
No End in Sight
Actual rainbows are rare and fleeting. The Mephisto Rainbow, however, is no such thing. It's been around for decades and most industry experts predict it will continue to shine at retail for years to come. What's more, the stars are aligning for it to shine brighter than ever as macro fashion and lifestyle trends merge at the intersection of comfort and authenticity. It's why heritage brands like Birkenstock, Vans and Red Wing, to cite a few, are trending strong of late. Mephisto is also considered one of the originals.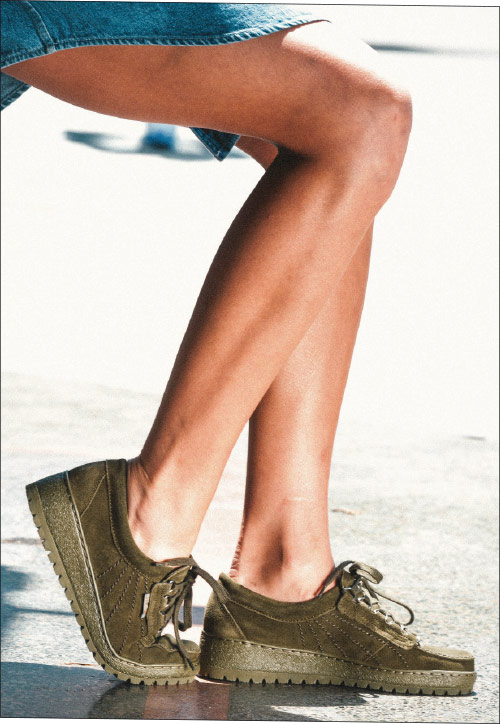 "The value that consumers, especially younger ones, now put on brands has more to do with what those brands stand for—whether they are authentic or if they are smoke and mirrors," Rowley says. And with access to so much information today, he believes consumers can match their personal values with a brand's values better than ever before. "It's not only about price anymore," Rowley says. "We know that consumers are looking for authenticity and quality, and we've been making the Rainbow in our own factories since 1975. Aside from a few materials and manufacturing upgrades, it's the same exact shoe."
Hassan cites the Rainbow's quality, comfort and originality as the keys to its long-running success. Plus, Mephisto has retained its comfort walking shoe DNA. "When you think of Mephisto, the Rainbow and Match first come to mind," he says, adding, "It's part of Concepts' DNA to be associated with telling that story. Everything about how those products are made is what makes them special and a story worth telling."
Fadlon heartily agrees, noting that consumers are cutting through the noise and looking for essential styles with a great story—one that encompasses history and integrity. Mephisto fits the bill. "It's a handmade European brand—the inspiration and craftsmanship that developed over time," he says. "It's a point of convergence across lots of age demographics. That's why it's so great to see the Rainbow inducted into the Footwear Plus Style Hall of Fame. They've earned it.​"