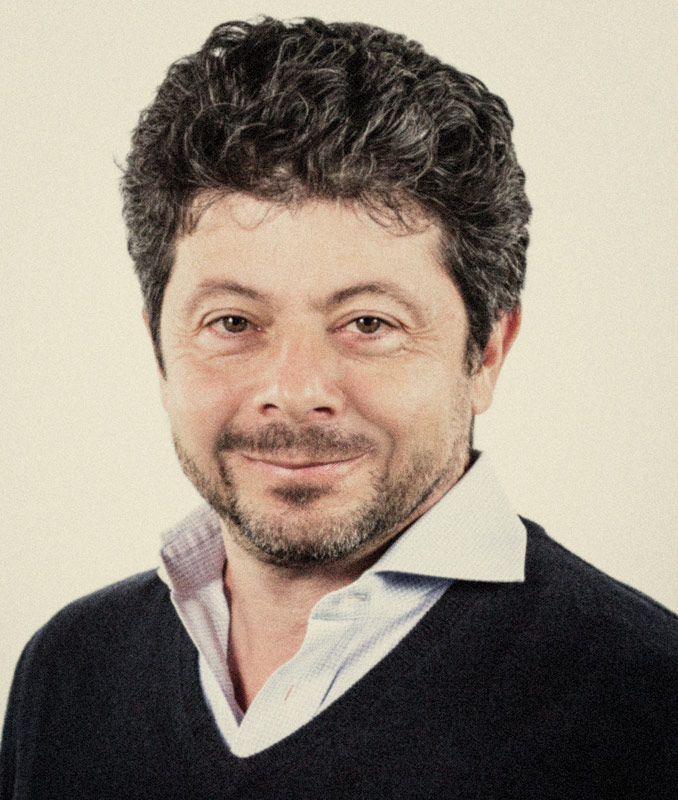 Which works best—new technology or tried-and-true retail strategies? A winning formula requires both, according to Stefano Caroti, the newly appointed president of omni-channel, Deckers Brands.
Tech alone won't do the trick anymore because today's shoppers expect it, he says. "Technology is just an enabler for commerce. It's nothing without great product, stores and service," Caroti explains. "Eighty percent of purchasing decisions are still made at the point of sale. A compelling store environment and great service are critical success factors for brick-and-mortar retailers."
Delivering the perfect mix of new and established retailing tactics is part of Caroti's job as head of Deckers' retail division. He focuses on evolving the company's customer-centric vision while driving channel innovation and global growth across its portfolio of brands. His track record of success with Puma and, before that, Nike—where he oversaw multi-billion dollar businesses—has prepared him well for the task. In the following interview, Caroti shares his take on the current state of retailing—and why "seamless integration" is poised to become the new industry catchphrase.
What is your game plan for Deckers Brands this year?
This year, we're focusing on three core areas: sharing our brand stories, delivering a channel segmentation strategy and building strategic relationships across our channels. We'll work closely with our partners to provide a seamless, consistent experience globally. Our wholesale channel is a vital part of this equation. Whether major or independent, we intend to invest with retailers who will help us safeguard, nurture and enhance our brands—those who will partner with us for the long haul. We'll be more selective in distributing our products and, thus, will be offering a differentiated proposition by channel. We're also exploring ways to relieve inventory pressures on our partners through access to innovative tools and specialty programs we're currently testing. Most notably, we'll be unveiling a new store design early this year that allows us to better integrate our omni-channel capabilities while enhancing our storytelling. This will be an exciting year for our brands.
The industry's "it" word the past year has been "omni-channel." How do you define the term; have brick-and-mortar retailers made advances in it?
Omni comes from the Latin word 'Omnis,' which means universal. In essence, it's cross-channel done very, very well. It's the seamless, consistent and continuous brand you intend to give the consumer across formats and devices, offline and online. Some retailers have made inroads. Others haven't. The journey starts with the realization that the consumer is in charge like never before. Thanks to digital technology, consumers interact with your brand constantly and have the power to shape it. Ensuring that your brand is consistent across all touch points will make it more compelling, harmonious, understandable and engaging.
Have traditional retailers collectively moved the needle forward on the technology front over the past year?
For the past several years, retailers have looked for new and innovative ways to utilize technology to enhance their customers' in-store experience. This trend is likely to continue. However, as consumers become less fazed by in-store technology, only advancements that seamlessly integrate and provide value will be adopted. Seamless, service-based technologies are the ones that have and will continue to move the needle forward for retailers.
On the flipside, technology can be difficult and costly to adopt, as retailers are learning with the move to chip-and-pin credit card readers this year. It's more important than ever to know your customer and where you fit into their lives. All technology isn't right for every retailer, just as every retailer isn't right for every customer.
What in-store innovations have shoppers benefitted from lately?
The simplest and most practical innovations have been the most successful. Service-based technologies like reserve in store, fulfillment from store, view in-store inventory and expedited delivery are quickly becoming a baseline expectation of doing business today. Our Infinite Ugg solution has been one of our most successful. Infinite Ugg grants customers access to an 'endless aisle' of merchandise not available in the store. This give us the opportunity to create smaller, more intimate store experiences while still delivering revenue traditionally seen from our larger doors.
Solutions and services like this, as well as unique customer experiences, such as customization, are quickly becoming the new retail standard. In the not-too-distant future, they'll be a requirement to remain competitive.
Do we still have a long way to go collectively in terms of upgrading the in-store experience?
Yes. It's increasingly difficult for retailers to stay competitive in today's market. We all have to move faster to stay competitive because mobile technology is speeding everything up. The cost of real estate is the major burden for traditional retailers. Margins are razor thin and it becomes extremely difficult to reinvest in the business. I'm not suggesting that the solution is neatly packaged in a simple 'upgrade' of the in-store experience. In my view, service and specialization are as important as in-store experience.
Tomorrow's retail environment will be led by the customer, and the retailers who win will be the ones that deliver superior service and best-in-class experiences. A human touch and a focused point of view (know what you stand for) will separate the winners from the losers. Retailers who continue to try to be everything to everyone in order to 'not miss a sale' will ultimately fail as they are squeezed between the giant value operators and giant premium players.
What are some affordable ways retailers can upgrade their experience?
Most consumers, regardless of age, are savvy and armed with their own mobile devices. When used in-store, these devices connect customers to endless influences, from peer reviews to price comparisons to expanded selections. Retailers that establish a unique and focused point of view, understand their customer and strive to build a relationship beyond a sale will see results. Today there are countless resources available to engage with customers before they ever set foot into a store. For example:
• Have an online presence that is optimized for mobile, making it easy for customers to get the information they need.
• Use social media channels that are right for your customer. Be selective.
• Set a gold standard for service and deliver. Customers have endless choices, so help them choose you by offering an experience unlike any other.
What should a retailer's mindset be heading into this year?
In this fast-paced, quickly evolving retail landscape, I believe that success will follow if retailers work on two key areas of their business: focus and service. In an age where retailers are becoming brands themselves, it's important to have a point of view. Retailers without clear positioning suffer. Focus on brands that deliver the highest level of return and that have a strategy and story to tell. Commit to fewer and better brands. There are retailers that offer so many brands that they end up splitting sales and often cut margins.
With respect to service, deliver a personalized, best-in-class level to customers. Understand that the sale is really only the start of the relationship with the consumer, so choosing strong brands that help you engage with your customers is vital. Unlike online channels, brick-and-mortar has the opportunity to bring brand stories to life in a physical space. This is one of the reasons Ugg is so compelling. The warmth and comfort of Ugg so easily transitions into a physical, personal experience in-store.
What might the shoe store as we now know it look like in 10 years?
That decision is in the hands of our customers. In the meantime, we'll be listening and engaging with them in ways that will make our brand experience appealing and relevant to their needs. •