Pre-walkers
Livie & Luca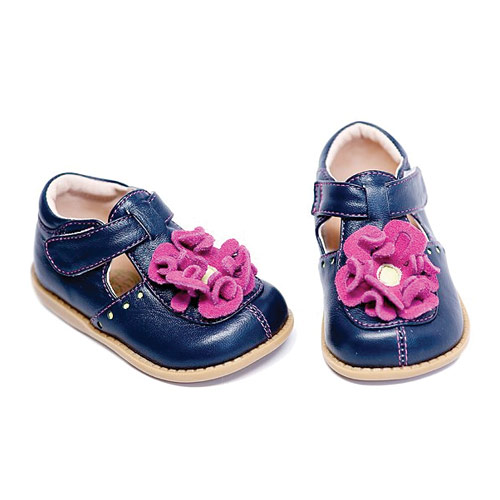 Green
Timberland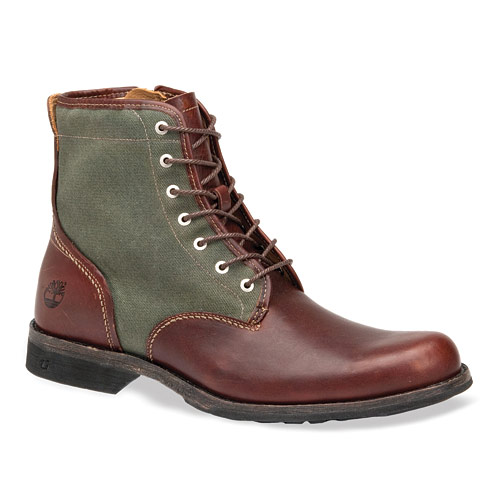 Outdoor
Sorel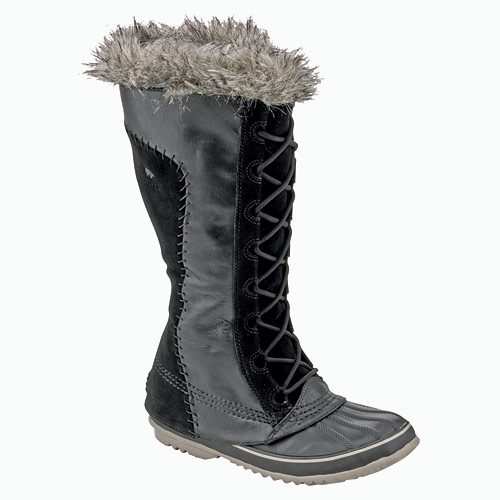 Women's Dress
Charles Jourdan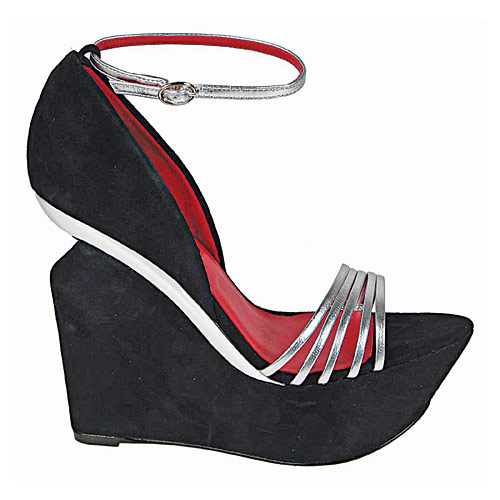 Work
Rocky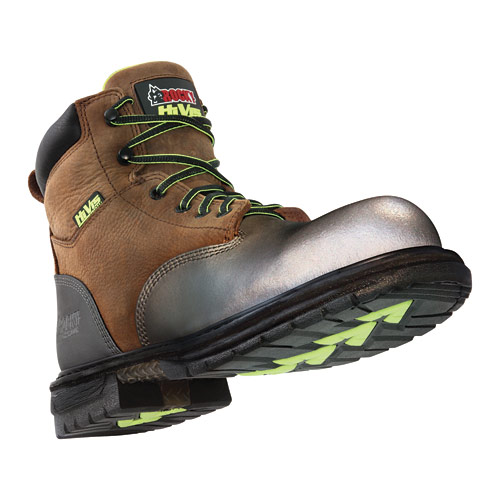 Boots
Ugg Australia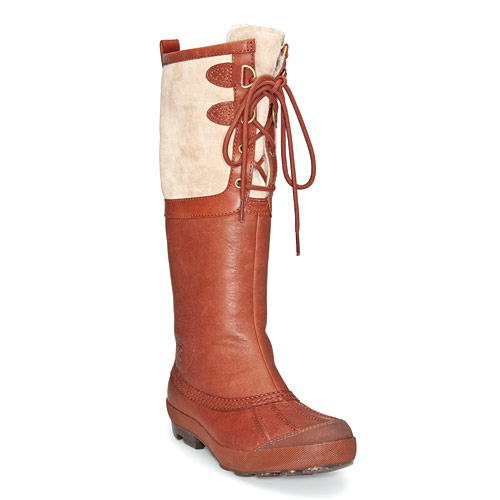 Women's Street
Jessica Simpson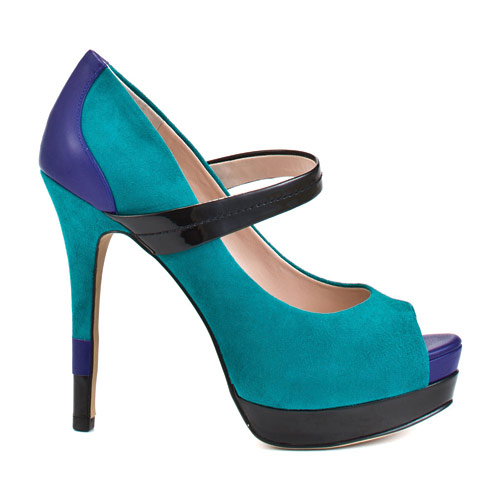 Wellness
Earth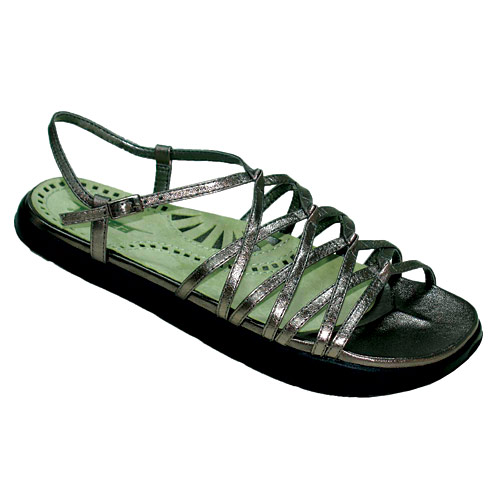 Children's
Primigi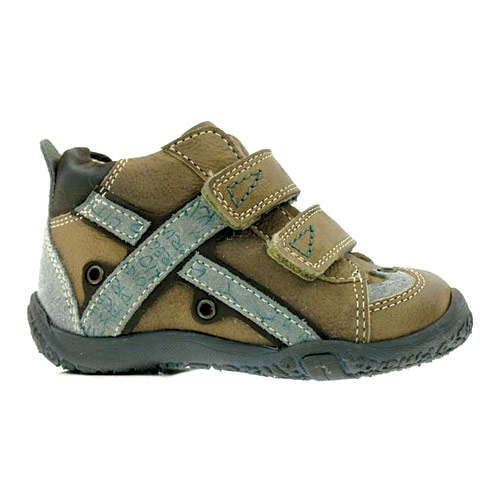 Athletic Performance
New Balance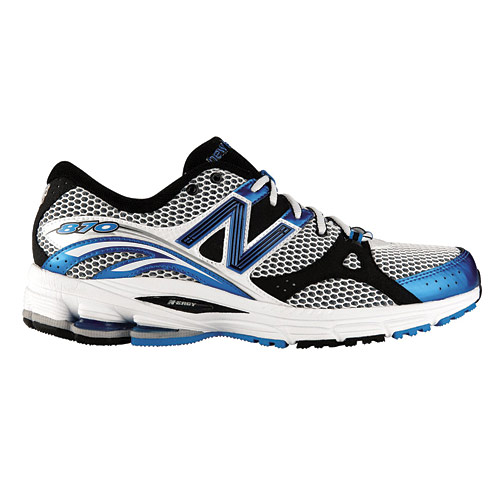 Brand of the Year & Men's Comfort
Clarks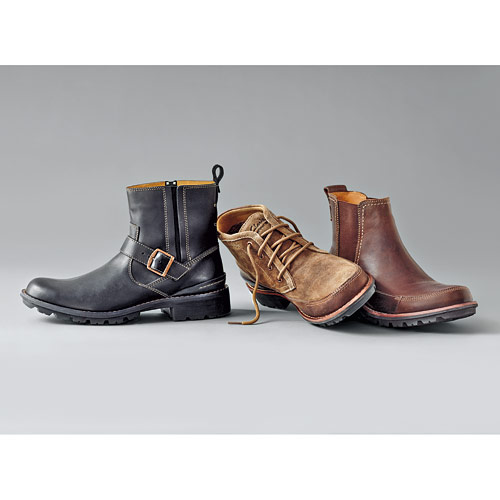 Item of the Year
Vibram FiveFingers KSO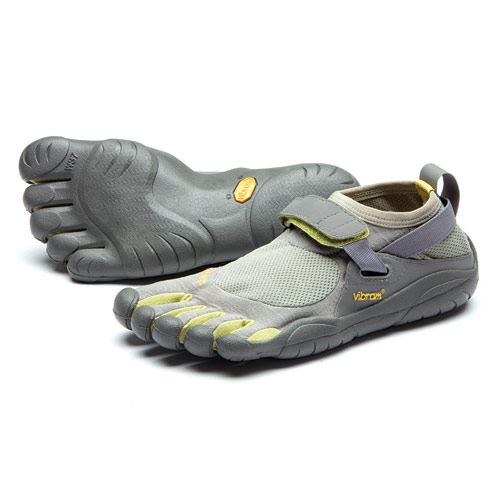 Company of the Year (TIE)
Skechers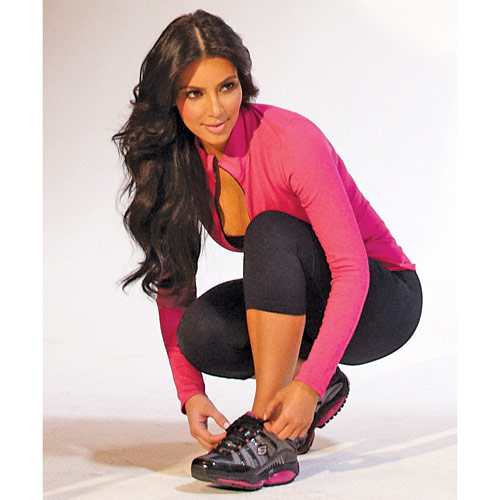 Women's Comfort
Dansko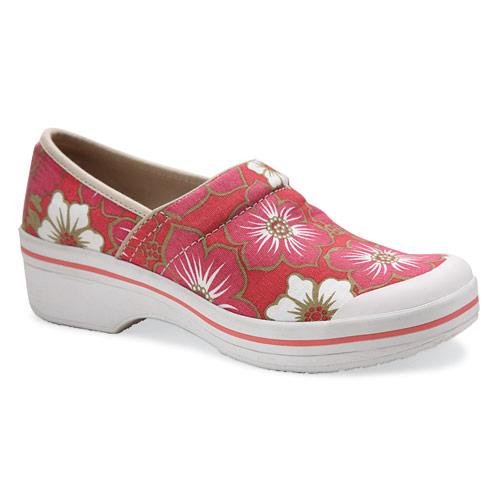 Company of the Year (TIE)
Deckers Outdoor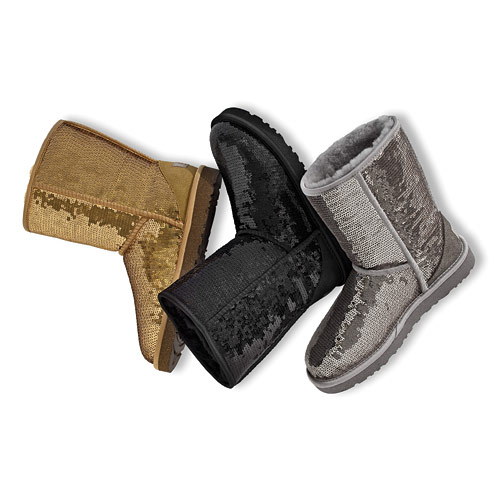 Athletic Lifestyle
Nike SB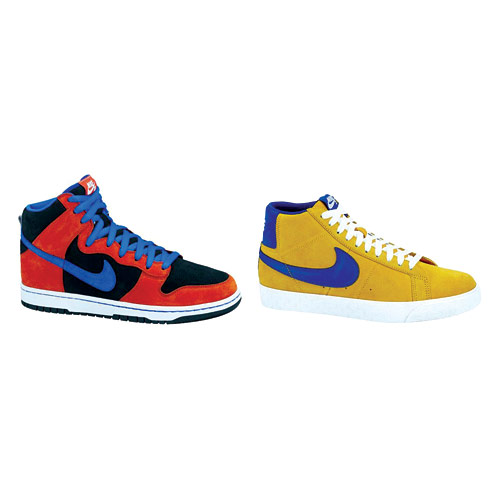 Men's Dress
Cole Haan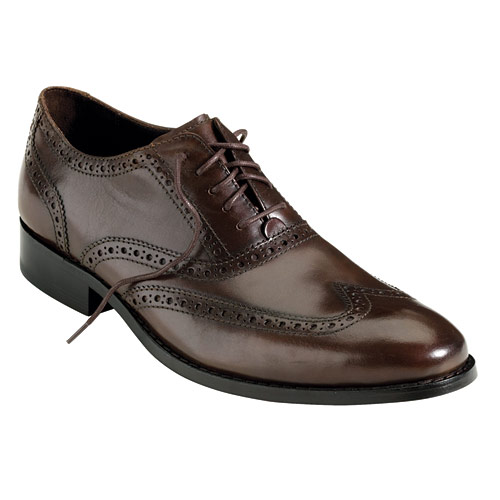 Men's Street
Sperry Top-Sider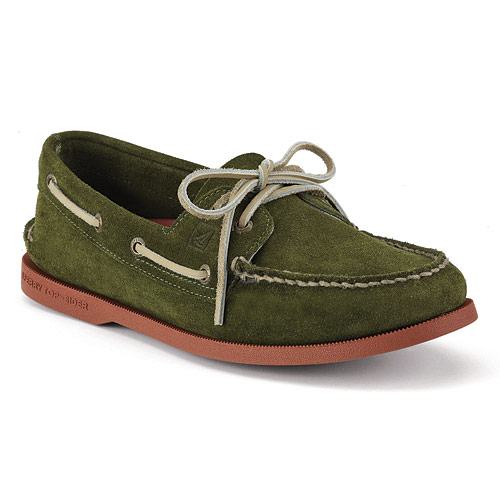 Company of the Year (TIE): Deckers Outdoor
When it comes to selling shoes, it certainly doesn't hurt as a manufacturer to have a former retailer at the helm of your company. "It's easier for me to think like a retailer having been one," says Deckers Outdoors CEO Angel Martinez. "I always knew what it took to get consumers in my stores and make the selling efforts easier."
That intuition has served Deckers well, as its family of brands (Simple, Teva, Tsubo, Ahnu, Mozo and powerhouse Ugg Australia) continues to expand. Ugg's epic record numbers have been well-documented: third-quarter sales increased a whopping 20-plus percent to approximately $256 million. In addition, Teva third-quarter sales shot up 51.7 percent to $13.7 million compared to a year ago. Deckers' international sales increased 48.2 percent to $73.2 million in the third quarter. While the numbers are certainly impressive, Martinez insists that it all starts with the company's "new, fresh and innovative" range of products. "If you're a retailer, the last thing you want is boring. Customers need to be stimulated. There needs to be something in [your store] they didn't see six weeks ago because you need them coming back."
Plus, each brand is careful to create footwear perfectly targeted toward its end consumer, thanks in part to extensive consumer insight and marketing research Deckers conducted during the past two years. "I think [each brand] has a unique point of view, a unique attitude," Martinez explains. "We don't blur the lines." For Ugg, that's meant an ongoing diversification of the product line, including more fashion and a successful collaboration with revered designer Jimmy Choo. For Teva, a well-received move into close-toed product and insulated products for cold weather helped transform the brand beyond its water-sport roots. "And I think you'll see in 2011 Ahnu really starting to resonate, as is Simple," Martinez says. As for Tsubo, he notes the brand is "revived and back where it needs to be as a trend-setting footwear brand. These are shoes for people who love shoes." —Audrey Goodson
Women's Comfort: Dansko
Dansko takes home its fifth straight Plus Award in the Women's Comfort category. And while it may seem routine, CEO Amanda Cabot says the recognition never gets old because each year it reflects how the company—now celebrating its 20th year—continues to evolve to meet the expanding tastes and needs of its customers. "Every year, we push the design envelope further and further, capturing a wider and wider audience," Cabot says. "I was very excited to hear so many retailers talk about younger, first-time consumers entering our brand space, largely because of these new collections."
In addition, Cabot notes that research indicates that these new constructions are also striking a chord with its primary audience of 30- to 40-something consumers—ones who already own multiple pairs of Danskos. "As a result, retailers are growing their Dansko business both with existing customers and new ones, " Cabot maintains.
Specifically, the new collections that tipped the balance for Dansko in 2010 were Rio, a higher-heel, fashion-forward wood platform collection, and Sanibel, a funky, vulcanized "sneaker-clog line," Cabot says. Rio sales more than doubled on its initial forecasts and Sanibel proved to be the strongest new collection in Dansko's sales history. The brand also experienced significant growth in its core clog businesses, specifically the flagship Stapled, tailored Sausalito and casual Arcadia collections.
Cabot is quick to credit the individuality of the brand's core followers for helping inspire the design team each season. "Both our marketing and design teams spend a lot of time engaging with our consumers—our fans," she says. "They're the ones who give us inspiration and permission."
Last year was another record year for Dansko—the best in the company's history with solid double-digit growth in comp door sell-throughs. And this year looks to be off to a very strong start as well. "We expect another record year in 2011 based on early sell-throughs and a record orders booked from our retailers," Cabot says. —Greg Dutter
Company of the Year (TIE): Skechers
What makes a business win a Plus Award as the 2010 Company of the Year? How about being a trusted resource with an extensive roster of product categories that spans women's, men's and kids'. Now ranked as the No. 2 lifestyle footwear brand and the leading source of toning footwear (Shape-Ups) in the United States, Skechers completed 2010 with record sales, which surpassed the $2-billion mark on net earning of $136.1 million. What's more, the company is settling into new corporate offices where it continues to unveil new products to key accounts.
Factor in the brand's expanding children's, boot and fitness ranges as well as its best-in-class service-oriented attitude and President Michael Greenberg says you have a company capable of meeting and exceeding retailer and consumer expectations. "It's the talent, passion and hard work of the entire Skechers team that carried our fitness and core brands and product to an entirely new level of success in 2010," Greenberg says.
An area Skechers once again garnered plenty of attention as well as momentum during last year was in its extensive advertising efforts. The company enlisted Brooke Burke, Joe Montana, Karl Malone and, most recently, Kim Kardashian to promote its line of Shape-Ups toning footwear. With more than 5 million Twitter followers, Kardashian is helping the brand reach a wider global audience.
Expect more growth in 2011. David Weinberg, chief operating officer, reports plans are in the works to open another 30 to 35 company-owned stores and, with the anticipation of a return to more full-price selling during the latter half of this year as the economy continues to grow, revenues and margins are forecasted to improve. "The brand outlook remains very high globally, and our momentum will continue in 2011," Weinberg predicts. —Angela Velasquez
Item of the Year: Vibram FiveFingers KSO
"In 2010, the retailer got belief," reports CEO of Vibram FiveFingers, Tony Post. "The consumer is our biggest advocate, and that created belief among the retail community. The truth is, when they saw the consumer react, they rallied behind it strong."
And did they ever. The toe-accentuating, minimalist shoes helped bump the company's sales by fivefold in 2010. "In the early days, everybody was a little skeptical about the product being used for fitness activities," Post says. "We didn't hard sell that position; we knew it worked because we used it. As we've gotten better at designing products for the user experience, the line has gotten a little more athletic." And although he admits that the FiveFingers aesthetic is a stretch for some at first sight, he feels that if the retailer can get it on the customer's foot, it usually ends in a sale.
The KSO style is the brand's most popular selling model. It features a thin, abrasion-resistant stretch polyamide and breathable mesh upper that wraps the entire forefoot to keep out debris. "We're all heavy users of the product," Post explains. "Inspiration comes from the user experience, from conversations with consumers, but also from us," he says.
In the FiveFingers' trophy case, the Plus Award sits beside an award from REI for Vendor Partner of the Year, an accolade Post is also especially proud of. "That was against 1,300 different brands—apparel, equipment, electronics—everything they sell," he says. "It wasn't just measured on uniqueness, but on how well you service the business and provide product education." —Meagan Walker
Brand of the Year & Men's Comfort: Clarks
"It was a record-breaking year in all parts of our business," confirms James Walsh, men's design director at Clarks. The reason: "Comfort and more comfort," he posits.
Certainly it's not unusual for a comfort brand to craft shoes that are, well, comfortable, but Walsh credits the brand's success in 2010—leading to a Plus Awards—to its total commitment to the concept. From the very first moment of design, Walsh explains, "We concentrate on the last shape and fit points and then build all the necessary underfoot cushioning that would make sense for that particular design."
But Glen Arentowicz, senior men's design director, says the secret behind the company's current success branches beyond the brand's comfort roots. "Clarks is known for comfort, but we are now recognized as a leader of innovation and style," he explains, pointing to the Wave collection, launched in 2009, as the perfect example. In a year when natural-motion and rocker-bottom styles were all the rage, Clarks' made a splash with the Wave, featuring a rocker sole construction that uses the foot's natural momentum.
It also doesn't hurt that at a time when most companies were cutting back, Clarks was ramping up. "I think the biggest part of what were doing is just providing a very extraordinary value and developing these partnerships with our retailers," says James Salzano, executive vice president. During a tough economy in '08 and '09, Salzano say the brand focused on building a stronger partnership with key retailers and emphasizing value over price when it came to product—which paid dividends in '10. "We had boots that were some of the highest price points we have ever had in our line, but they also had the highest sell-through," he notes.
As for the success of the men's collection specifically, Walsh credits the line's strong dress casual range for everyday wear and a tight collection of boots with an outdoor construction. The company's key inspiration, Arentowicz notes, are its customers. "We ask ourselves the same questions men think about before they make a purchase," he says. "If we succeed in all of those facets, the decision to buy Clarks is an easy one." —A.G.
Athletic Performance: New Balance
When Tom Carleo was brought on as New Balance's general manager of running in 2009, he wanted to make the sport the meat and potatoes of the brand—a move which led to booming sales in 2010, recognized by retailers with a Plus Award. Carleo says the brand's first move was to study its own history and position in the industry—from the competition in the marketplace to its core audience of both young and devoted runners. "From there, we built some simple platforms to work off of. We simplified a lot—from what the consumer sees, but also on the inside, focusing on reducing clutter in the product."
As a company that began in the early 1900s as arch support outfitter, the new commitment to comfort and simplicity makes perfect sense. Of course, with all of the overhauls, it was the ideal time for New Balance to recraft its image, using integrated marketing, athlete endorsements and race sponsorships. Carleo says the brand also subtly tweaked the branding of the product and the logo itself. "We made it sleeker, a little bit more technical and faster. The 'N' logo integrates with the product even more. It blends better." He also believed New Balance lacked the buzz it once held in the ever-avid running community, so the brand dove in headfirst into the sport to bring back that mojo. "We worked more closely with end users and athletes as more than a promotional vehicle," he says. "The design team would get in their heads about what they love." The sponsorship of Armory Track in New York City, for example, brought the brand closer high school runners. On weekends, 8,000 budding athletes can gather at the track for competition. "We've got some really neat inspiration and ideas on what to do for them," Carleo says.
Promotions and buzz aside, a good running shoe must perform, and with 2010 product accolades from Shape, Tennis and Fitness magazines, among others, it seems New Balance has delivered. "The most critical thing to the trade is that our focus on running is the foundation of the company, but also that we have a mentality of reducing the clutter in the shoes and listening to the end users," Carleo says. "A lot of the technology and simple ideas we have in running are quickly being shared across the company." —M.W.
Children's: Primigi
For the second year in a row, Primigi takes the Plus Award in the Children's category. The European company has been around for more than 30 years, establishing a place in many a household—generation after generation.
Gina LaRossa, director of marketing for Primigi USA, attributes the company's repeated success to brand trust. "Mothers have really come to look to us," she says. And LaRossa believes that's for a number of different reasons—from the uniqueness of its Gore-Tex boots, to the superb designs put forth by the team in Italy and its affordable price points. "In a time when mothers know that they may only be buying a couple pairs of shoes for their child, they're looking for something they know they're going to get their money's worth out of, and in our case, we're notorious for mothers coming and saying they pass the shoes on."
Offering the largest kids' collection in the industry, Primigi designers focused on luxurious leathers and suede in 2010, many featuring jewel-toned bases accented with silver studs, rhinestones and faux fur. LaRossa adds that Primigi picked up its advertising this past year at a time many kids' brands cut back. "We're really one of the few kids' brands that advertises extensively," she notes. LaRossa adds that fall sell-throughs were "really great." The cold and stormy weather was a definite plus as parents will spend the extra dollar to protect their children's feet. However, spring's fashion-based products are more unpredictable, LaRossa says. "It's always a tough season—no matter what you're selling. Weather wise, it can be difficult to coax the customer out of the house to shop." —M.W.
Wellness: Earth
With a multitude of brands on the market renowned for delivering comfortable, healthy footwear in the rapidly expanding wellness category, what makes a company stand out among retailers? For Earth President Gary Champion, the answer is simple: style.
"We built a whole strategy around shopping close to the market to discover what the drive in marketplace might be, so we get the most current trends that are working. And we incorporate them into our design," Champion reports. For last year that meant lots of upper ornamentation; for Fall '11, buckles and fur-lined boots will be big. "We always try and find something that's unique that we can incorporate into our design to make the product look special on the shelf," Champion explains, noting that while the brand strives to be fashion-forward, it's not necessarily trying to be trendy. "We're not always after the mass market; we're after the person with a sharp eye. That's where we stand out from the competition."
This keen eye for fashionable, comfortable and healthy footwear is also what inspired the brand in 2010 to launch Earthies, a line of wellness footwear with higher fashion profiles and silhouettes, including short heels and wedges made of premium leathers and suedes. "We design for an intelligent, sophisticated consumer who cares about the way she looks and understands wellness," Champion explains.
The pitch is working: "We opened up about 75 new accounts in the fall of 2010," Champion says, noting that the retailers who stood solidly by the brand grew by an average of 15 to 20 percent. He also credits last year's boots bonanza with helping drive the brand's success. "We had a tremendous boot season," he confirms. But Earth has no plans to rest on its laurels, Champion says: "2011 and 2012 is really where we see the growth." —A.G.
Women's Street: Jessica Simpson
"A true culture and symbolic presence," is how Christine Fuchs, senior vice president of Jessica Simpson Footwear, a licensee of Camuto Group, describes the brand's namesake, inspiration and megastar. "Jessica defines Americana of today, and women relate to her," Fuchs adds.
In fact, those women related to Simpson's fashion empire to a tune of $750 million in sales last year, snapping up the brand's shoes, denim, dresses and coats. Not to mention, sportswear and career lines that will launch in Fall '11.
The footwear brand's 2010 designs encapsulated Simpson's joie de vie with a mix of silhouettes and fabrications that celebrated trendy fashion for all occasions. "Retailers appreciated the balanced assortment from flats to dress shoes and casual boots to dress boots," Fuchs explains. Fuchs adds that consumers didn't shy away from color either. Rich shades of blue, violet, plum, teal and red took the lead in 2010. Additionally, cheetah pony hair, bows, studs and color blocking were popular accents. Last year's bestsellers, the Dianara flat studded thong, Ely peep-toe Mary Jane and Cougar platform slingback—which were all reordered into 2011—are a solid representation of the line's diversity. —A.V.
Boots: Ugg Australia
Multiple boots-category Plus Award winner Ugg Australia credits its 2010 success to its willingness to branch far beyond its classis sheepskin silhouette. From clog boots to suede riding boots, the collection included a wide array of options combining the brand's well-known style and comfort. Not to mention, last year saw the release of an eagerly awaited collaboration with Jimmy Choo, featuring elaborately fringed and studded sheepskin boots.
"Our fashion product has legs and can easily cross into new categories—evident with our clog collections and wedges—while still remaining true to our brand," says Leah Larson, vice president of product for Ugg Australia. That commitment to the brand's original vision is what helps set it apart from its competitors, Larson notes. "The Ugg DNA is evident in all of our collections and seasons," she explains. "Sticking to our brand heritage and authenticity is important, along with Ugg's luxurious materials and comfort."
Styles like the Lynnea, a sheepskin-lined clog bootie, and the Rosabella, a tall suede boot with a short wooden heel, were standouts, as were weatherproof favorites like the Belcloud, Ashdale and Jillian. "Weather-appropriate fashion styles were also huge for the East Coast crowd this winter—looking great and staying warm and dry are both necessities," Larson notes. But parent company Deckers Outdoor CEO Angel Martinez says the biggest reason the brand resonated with retailers was its success at the register. "We've continued to have very strong sell-through—at full price, which is important—in the Ugg brand in men's, women's and kids." —A.G.
Work: Rocky
The hard work that led to Rocky's 2010 Plus Award in the Work category began more than two years ago with a commitment to develop a more collaborative process for making the best possible work boots. David Sharp, president of Rocky Brands, says everyone was included in the process from start to finish, which involved members from marketing, sales, design and sourcing. While such a team effort may seem logical, Sharp says it's not a common industry practice and it wasn't easy to get everyone on the same page at first. "We even held team-building exercises that demonstrated how a collective decision is much better than working individually," Sharp offers.
Two years later, the team effort is paying enormous dividends: Work boot sales increased by 34 percent in 2010—not bad considering the overall work boot market shrank in size thanks to a brutal recession leaving many construction workers in the unemployment line. "We wanted to get closer to the consumer," Sharp says, noting the brand conducted more focus groups. "It has resulted in a much better percentage of styles being selected by the consumer as opposed to two or three years ago." Sharp adds that improvement is noticeable at a distance: "At 15 to 20 feet away from a shoe wall, Rocky product now stands out. Even the logos are in the right, consistent places, which increases our brand identity. There is a brand DNA now that is now pretty strong."
Specifically in 2010, Sharp says Rocky scored a couple of home runs. Boots featuring the brand's Net-Fit welt construction resonated with consumers seeking comfort, value and durability. The boots are backed by six-month outsole and 60-day comfort guarantees. "Basically, we are putting our money where our mouth is," Sharp says. Along those lines, Sharp says the brand's Hi-Vis collection (designed especially for road crews and EMS employees) was another big success. The brand's exclusive reflective leather addresses a worthy need: increased visibility of workers where such improvement can be the difference between life and death.
Sharp describes Rocky's new approach to its work boots' design as more purposeful. "We actually had more employees working on our designs, but actually making fewer shoes—better," he says. It's a logical approach, considering the importance footwear plays in a tradesman's job. "Boots are on the same level of importance as their tools," he adds. "They have to be really comfortable and hold up to whatever the conditions." —G.D.
Women's Dress: Charles Jourdan
In a category that, as of late, has cast a lot of attention on edgy designs, Charles Jourdan proves that timeless qualities still bests hyper-trends. With dress styles that reference the French fashion house's original avant-garde and subtle approach to glamour, Charles Jourdan designer Jessica Palmero says the line's 2010 "sexy classics" proves "women love little luxurious details and they deserve more credit for what they notice." Last year's styles revolved around updated lasts and heels that channeled the line's heritage—two elements of construction that Palmero, who likes to design with a light hand, considers key to "staying current without becoming consumed by trends."
"When we were conceptualizing how the brand would go forward, we looked back at Charles Jourdan advertisements from the '70s," she says. "They were minimal in composition, but had sex appeal." Core styles, such as pumps revamped with cutout and mesh details and strappy sandals, as well as the new Amanda, a stiletto peep-toe shoetie with a low top line, were 2010 bestsellers. Palmero says there will always be a market for super high dress shoes, but notes an uptick in single-soled shoes. "They looked new on the sales floor," she explains, and the simple silhouette complimented the much talked about return to ladylike dressing. "Vintage dress is back in style; shoes are more refined and effortless in styling," Palmero describes. The line's new sculpted wedges caught buyers' eyes, too, and Palermo promises new styles with a more casual feel will carry into 2011.
Still, little elements of traditional dress, like touches of pearlized patent, work well for the brand, and as Palmero notes, traditional doesn't speak only to a mature group of consumers. "We're not necessarily designing for a younger demographic, but they are finding us," she explains. The new consumer may not be aware of Charles Jourdan's rich heritage as a forerunner in haute footwear, but Palmero says you don't need to know the brand from its heyday to know that it is special. —A.V.
Outdoor: Sorel
It's no coincidence that Sorel's sales have skyrocketed as winter temperatures have plunged to record lows and snowstorms have wreaked havoc in many major U.S. cities. The company's 50-year history of making sturdy cold-weather footwear certainly meant it was in the right position to capitalize on the current demand for weatherproof boots. But that's not the only reason the brand prospered in 2010.
"I think retailers noticed that while Sorel is still making durable cold-weather boots, we're also making cute, fashionable boots for women on the city streets," notes Johanna Koeberle, product line manager. "We are fusing our heritage of authentic winter function with the trends of the present, and making footwear consumers want to purchase our brand."
And purchase they did: Net sales for Sorel shot up 48 percent in 2010, thanks in large part to the company's savvy decision to capitalize on the current consumer desire for authenticity by returning to the brand's original looks. "Sorel's heritage pieces were really our inspiration for this line," Koeberle notes. "We looked back into Sorel's archives at the first boots the company ever created, and we took inspiration from the designs, materials and colors used."
Koeberle says women gravitated toward the brand's "Cate the Great" style, a tall lace-up boot inspired by Cree Moccasins and built on Sorel's iconic 1964 Pac shell, featuring hand-sewn whipstitch detailing, an on-trend faux fur cuff and a sleek spat design. On the men's side, consumers loved the retro look of the 1964 Premium T CVS, modeled after the first boot Sorel ever made with yellow and brown coloring, waxed canvas and the brand's classic silhouette.
Sorel also upped its advertising efforts to reach the cosmopolitan set in the last couple of years, with everything from ads in Vogue to the New York subway, says Linda Reese, director of brand and marketing communications. "Anytime Sorel can be in front of consumers, showing them the breadth and strength of our products, helps contribute to sales," she says. —A.G.
Green: Timberland
Timberland uses a lengthy acronym to describe its eco-friendly product line, Earthkeeper, but Lisa DeMarkis, vice president of women's and kids' footwear, can rattle it off—just like that: "BPTPTAG. Beautiful Products That Perform That Are Green," she says. "Because unless it's beautiful, consumers are not into it." That's why Timberland transformed itself from a rugged, men's-driven brand into a company known not only for protecting against the harsh elements but also for protecting the environment and making stylish shoes, too.
Now the brand has been recognized by footwear retailers nationwide with a Plus Award in the Green category, which is presented by ISA Tan Tec, makers of the eco-friendly Lite Leather. DeMarkis says Earthkeeper represents Timberland's most prominent message and commitment: being green. "It's how we breathe as a company," DeMarkis says. "It's no small collection—it's our philosophy." Part of that philosophy includes occasional "inspiration trips" by its designers into the great outdoors in nearby New England. "We spend time outside in the cold weather, ice fishing and snow-shoeing, testing our products and thinking ahead to next season," she says.
Although the country continued to trudge through a difficult economy for much of 2010, DeMarkis believes consumer loyalty—and a treacherous winter in the Northeast—contributed to the strong sales of Earthkeepers and Timberland overall. "When the economy gets difficult, people go to brands that they understand and trust," she says. "Timberland is at the top of mind." —M.W.
Pre-walkers: Livie & Luca
The old saying rings true for pre-walker Plus Award winner, Livie & Luca: It's not the size of the dog in the fight—it's the size of the fight in the dog. "We're a company that's not afraid to take chances and it's paid off," says Mitzi Rivas, owner of Livie & Luca. "We're a group of gals who design from our hearts. Even though we're the little guys, we're mighty." The company launched in 2005 by three friends, all new moms, who compared notes and discovered there weren't any shoes on the market with the modern designs, flexible soles and the affordable prices they craved. Deciding to create their own shoes, Livie & Luca was born with the tagline, "Adorable shoes for adorable feet."
Doubling business in 2010, Rivas says suede and whimsical details were big stories for the brand. Suede styles like the Pia Pia in brown and accented by a turquoise bird as well as the new Holland boot, also in brown suede and adorned with faux rainbow-colored buttons, were both a hit. Overall, Rivas describes the collection as "staying true to our formula and our sense of design," erring on the side of "jovial, colorful and vintage-inspired."
In terms of the inspiration behind 2010's collection, Rivas says it all comes back to her children and to nature. "I left my corporate job to start a family, because I was really unhappy and thought, 'Wow, I'm going to be a mother very soon. I want to be a good example for my little boy. I want to show him the way.'" Now with two kids, Luca and Maya, the adventures they take together are the catalysts for Rivas' inspiration. One of the trio's favorite places is the enchanted Children's Fairyland in Oakland, CA, a park on the shores of Lake Merritt. Enormous shoes, gnomes and fairytale characters are scattered across 10 acres of land.
Looking ahead to 2011, Livie & Luca will take another leap of faith by launching a women's shoe to complement its kids' line. "It was our response to women who would pick up our shoes and say, 'Adorable. Can you make them in my size?'" Rivas says. "It's exciting, and we just did it. What do we have to lose?" —M.W.
Men's Dress: Cole Haan
"The Cole Haan consumer appreciates authentic, versatile products that are engineered with confidence and lasting quality products that are made with materials of meaningful provenance," explains Phil Russo, Cole Haan vice president of design.
With a hearty grasp on what their consumer wants, in 2010 the brand revisited iconic Cole Haan classics such as the oxford, the wingtip and the penny loafer. "We applied modern sensibilities in material treatments, construction, color usage and engineering," he explains. Those details included hand-burnished leather and nubuck combinations and unexpected pops of blue, ivory and gray.
Russo reports the best-selling styles were the Air Jefferson oxford, a four eyelet lace-up with topstitching detail and a soft square toe, and the Air Colton wing-tip made of handsome leather. Both styles featured concealed Nike Air cushioning technology. "For decades, Cole Haan has been creating goods for the consumer that shares our respect of fine craftsmanship, enduring style and cutting-edge innovation," Russo says. —A.V.
Men's Street: Sperry Top-Sider
Clear, focused and steeped in 75 years worth of style cues, in 2010 Sperry Top-Sider celebrated its diamond anniversary with a special capsule collection that paid tribute to the original boat shoe created by Paul Sperry. Mimicking the original outsole that Mr. Sperry carved into his sneaker, the 2010 design team delivered the same traction and performance originally intended for slippery decks to men's streetwear.
Complete with shoeboxes inspired by the original 1935 packaging, the heritage brand rode the wave of consumers' newfound enthusiasm for Americana-styling straight to the checkout counter. President of Sperry Top-Sider, Craig Reingold, says best sellers such as the Navigator slip-on and the new Wetland Boot collection, blended style, comfort and performance traits that received exceptional attention from retailers and consumers. The end result: record sales for the company in 2010. "We offer footwear that resonates with a broad range of consumers," he says. "They value our heritage as an American original while appreciating our commitment to innovation that has fueled our continuing evolution beyond boat shoes."
Part of that evolution includes luxurious touches, like deerskin linings and memory foam footbeds that can be found in Sperry's Gold Cup collection. Driver mocs and an oxford were added to the popular line as well. "Our design process takes industry trends into account while adding our own spin to them, offering looks that are on-trend but uniquely Sperry Top-Sider," Reingold explains. "Most of all, retailers took notice of our clear focus on the consumer and how we are translating their feedback into our product line." —A.V.
Athletic Lifestyle: Nike SB
It's no surprise that the key inspiration for Nike's skateboard collection is actual skateboarders, but what sets the brand apart is its enthusiasm for the sport. "Our athletes are the key inspirations that motivate our designers," says Darin O'Brien, global business director for Nike SB. "We all live and breathe skateboarding."
In 2010, that meant collaborations with some of the best athletes in the skateboarding community—from Omar Salazar to Paul Rodriquez—to create a collection was both perfectly suited to the sport and stylish enough for daily wear. "For the P. Rod 4 [for Paul Rodriquez], we aimed for something clean and paired down but maintained the cushioning Paul needs with Zoom Air technology," O'Brien says. "It's a shoe that Paul can wear all day casually but also skate in."
With clean and classic constructions, suede and leather uppers and pops of vibrant color, the SB collection certainly packs enough style to capture consumer interest outside the skateboarding community, but O'Brien credits the line's authenticity for its success. "We work with the best athletes in the world, and we work very closely with all our athletes to create products to their exact specifications while injecting Nike innovation," O'Brien explains. "Listening to their needs, incorporating their feedback and bringing it to life through product, ads and in-store helps us stand out every season."
That means first and foremost ensuring the line is made with technology to satisfy the most hardcore skaters. "For Omar Salazar's first signature shoe we added Nike Flywire, which is used to reduce weight while increasing support," O'Brien explains. "In the footbed we inserted Zoom Air to cushion impact and added a stash pocket in the tongue."
The brand is planning on an even bigger year in 2011, O'Brien reports, thanks in part to the continued release of the Zoom FP, which began in November. O'Brien calls the style one of Nike's "most innovative and lightweight skate shoes." Skateboarders should be pleased by the shoe's technical specs. "We incorporated Nike Free flex, Zoom Air and a one-piece inner booty construction to eliminate seams and abrasion," O'Brien says. "The upper is also made from a single piece of TPU infused synthetic leather thus eliminating seams. A herringbone tread on the sole provides increased traction." Not to mention, the shoe's classic look promises plenty of crossover appeal. "We are lucky to work with the best athletes and designers on the planet, and that seems like a good recipe for success," O'Brien says. —A.G.