Winners: Profiles In Excellence
Company of the Year: Skechers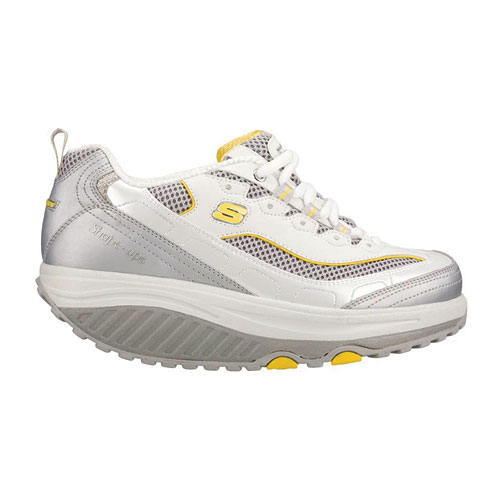 Winners: Profiles In Excellence
Women's Comfort: Dansko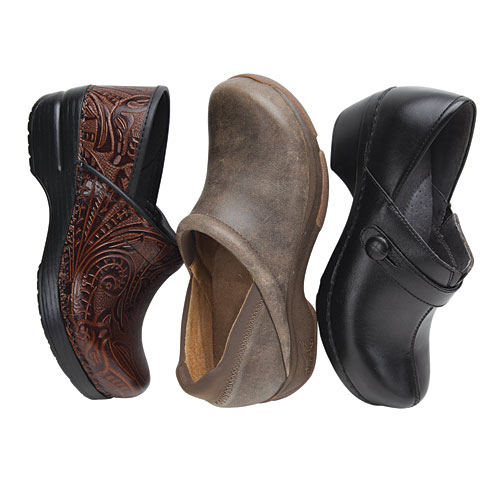 Winners: Profiles In Excellence
Men's Streetwear: Clarks Originals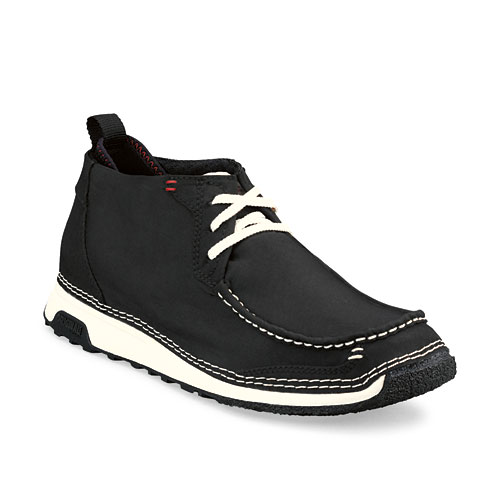 Winners: Profiles In Excellence
Boots & Brand of the Year: Ugg Australia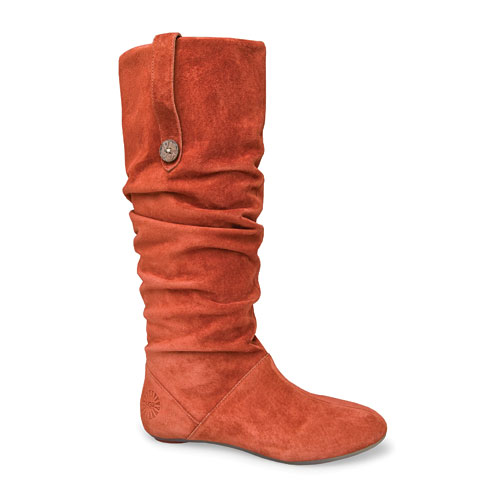 Winners: Profiles In Excellence
Item of the Year: TOMS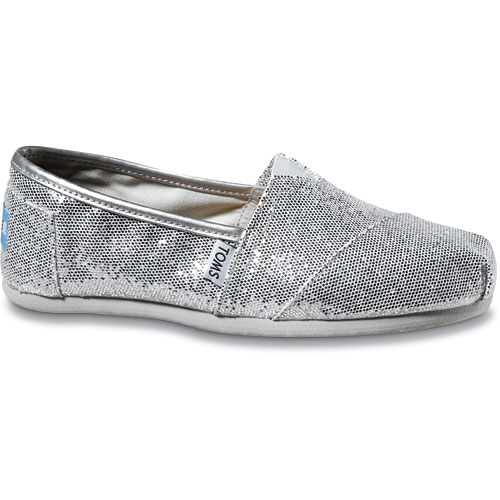 Winners: Profiles In Excellence
Kids: Primigi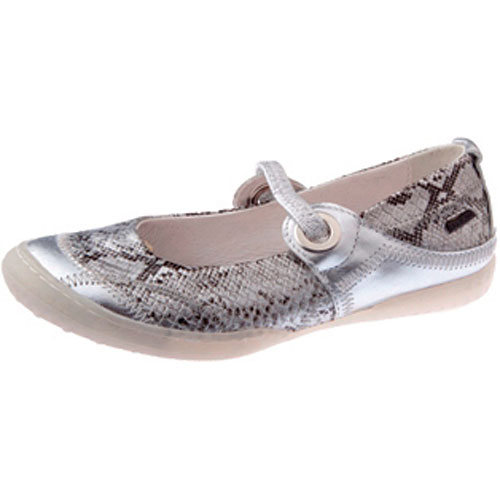 Winners: Profiles In Excellence
Women's Streetwear: Steve Madden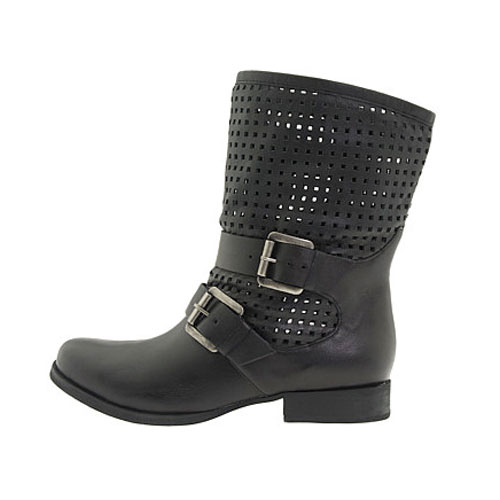 Winners: Profiles In Excellence
Wellness: FitFlop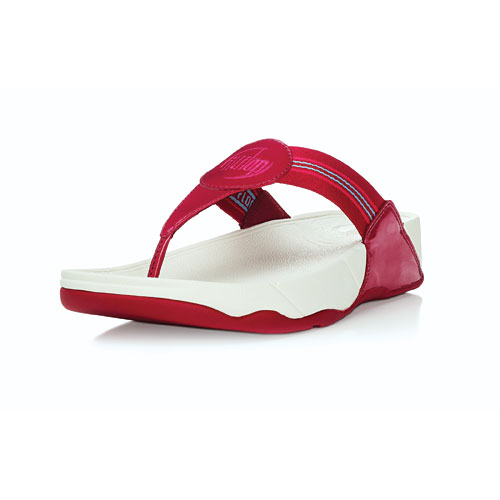 Winners: Profiles In Excellence
Outdoor Performance: Merrell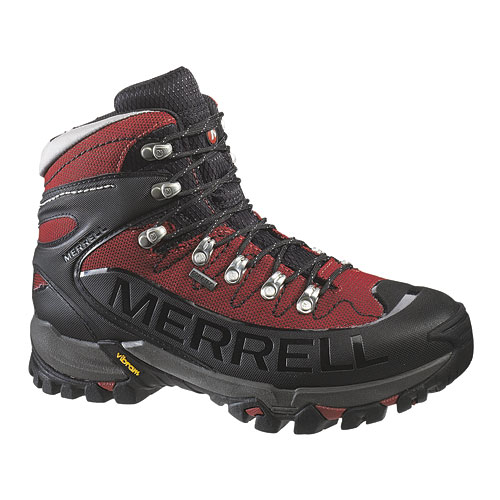 Winners: Profiles In Excellence
Green: Simple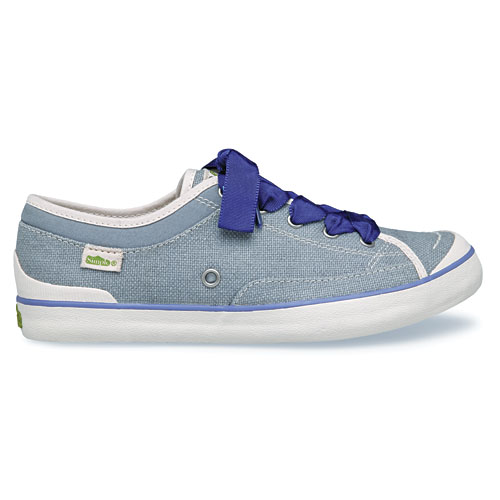 Winners: Profiles In Excellence
Athletic Lifestyle: Converse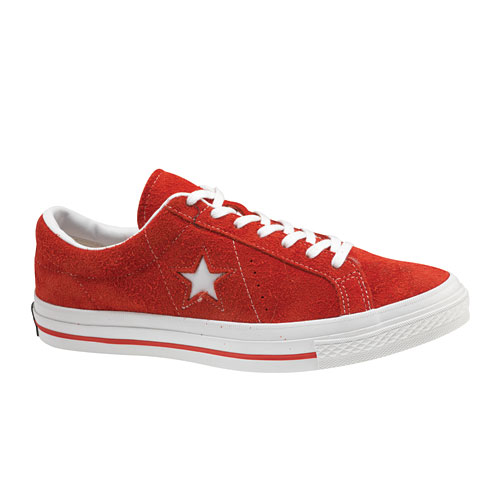 Winners: Profiles In Excellence
Rain Boots: Hunter boot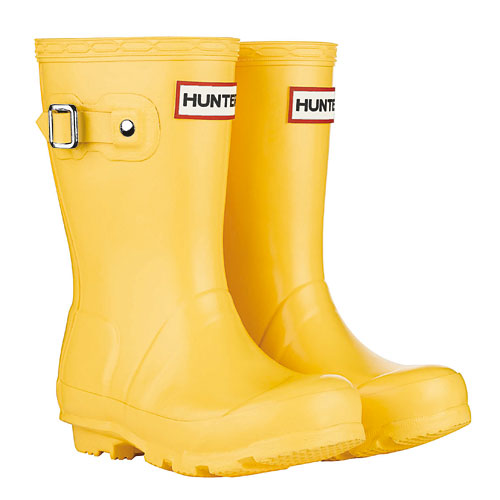 Winners: Profiles In Excellence
Pre-walkers: Robeez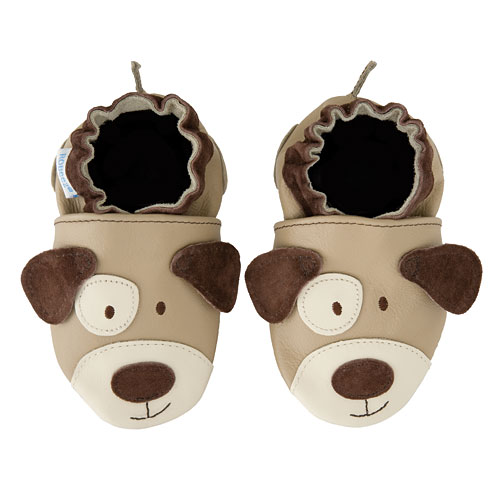 Winners: Profiles In Excellence
Work: Wolverine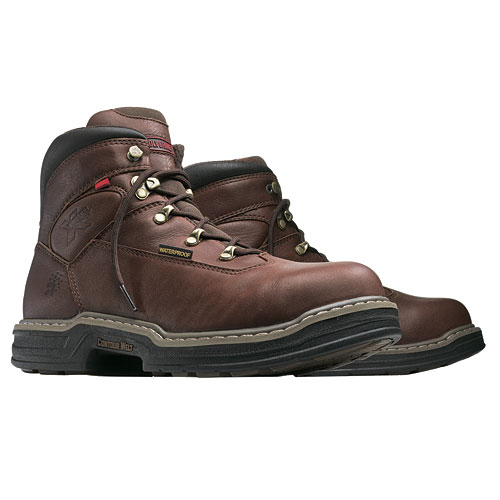 Winners: Profiles In Excellence
Women's Performance Athletic: Asics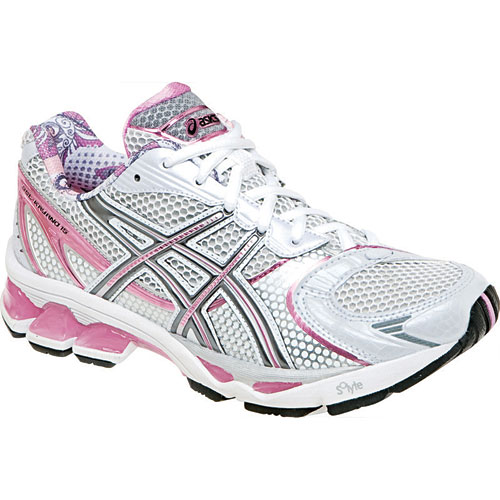 Winners: Profiles In Excellence
Men's Dress: Florsheim by Duckie Brown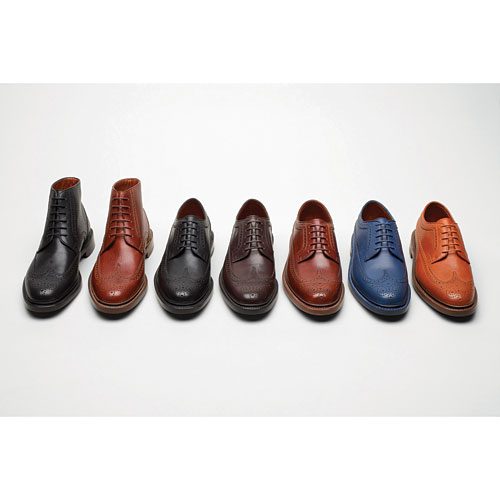 Winners: Profiles In Excellence
Men's Performance Athletic: Brooks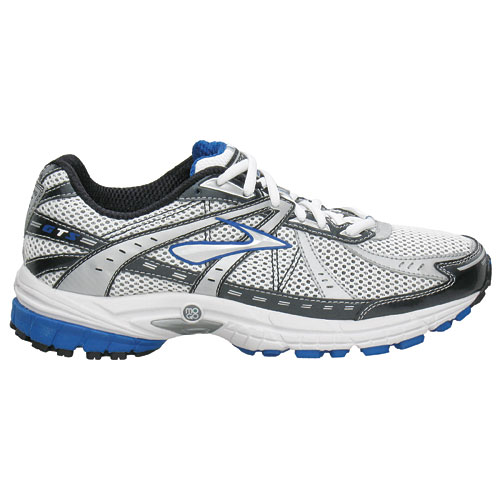 Company of the Year: Skechers
"We all realize 2009 was a difficult year. However, it was one of the most exciting and dynamic years in the history of our company," Skechers president Michael Greenberg says. The proof is in the numbers: The company reported $388.6 million in sales for the fourth quarter of 2009—a 30.4-percent increase over the same period in 2008. Greenberg says Skechers was a reliable source for reasonably priced shoes for the entire family at a time when many retailers were forced to key in on brands with loyal fans. "We faced the challenges head-on, worked even closer with our retailers, and didn't waver in our design, marketing and approach to business," the exec explains.
Finding value in core styles and basics season after season, Greenberg says Skechers added fresh twists last year—for example, a wedge silhouette was added to the popular women's Bikers collection and the men's sport line was casualized via streamlined uppers. As for the kids' collections, Greenberg says, "The sky was the limit." Bejeweled sneakers, bright hi-tops, unique Z-strap closures and light-up sneakers provided retailers the eye candy needed to get consumers in their doors. In pre-line meetings, he notes, "We often hear comments like, 'You are a kid's dream come true.'"
Still, Skechers' 2009 will go down as the Year of Shape-Ups. "The plan was not to enter the 'health and wellness' market," Greenberg remarks. "We wanted to develop new outsoles with technical features using several of our key stylish uppers." Greenberg says the resulting "fitness footwear" is a natural extension to the brand. "Consumers can relate to it due to the familiar Skechers styling and the association with a brand they know and trust."
Men's Streetwear: Clarks Originals
Last year was all about shoe companies going back to their roots (or newer brands using old-school silhouettes as inspiration). This worked out nicely for Clarks Originals, founders of the now iconic Desert Boot and Wallabee silhouettes. "We have some of the best heritage products in the industry," declares business director Geoffrey Pedder. However, the brand doesn't solely rely on its past silhouettes, he adds. "We want to stay relevant."
In 2009, Clarks Originals did so by debuting its Sports Series—complete with the brand's signature crepe outsoles plus Opanka stitching and EVA construction—providing an athletic riff on the classics. The company also bowed the Tiger Series—which is lighter weight and more flexible than the original line—at the end of 2008, and it sold well throughout '09. In addition, Clarks Originals successfully tested new colorways of the Desert Boot: taupe distressed and beeswax.
Even though the Desert Boot received much of the press last year, the Wallabee was actually the No. 1 seller. "This year, maybe the Desert Boot will outsell the Wallabee," Pedder says. He was happy to see that Clarks Originals' 2009 sales exceeded expectations—the company reached its goal by December, a month ahead of its fiscal year's end. Finding a balance between old and new proved profitable for the U.K.-based brand, which for the first time in 2009 started developing some products specifically for the American market. "We're one of the trendiest brands in the marketplace," Pedder concludes. "It's a nice place to be."
Women's Comfort: Dansko
According to Mandy Cabot, Dansko's co-founder and CEO, the focus in 2009 was on helping the brand's retailers not only survive but thrive amid one of the worst retail climates in recent history. "Anticipating that retailers and consumers alike would gravitate toward the proven and the familiar, we tightened our focus and expanded in three key areas," she says. Step one was creating newness in the familiar, pairing proven outsoles with fun, new materials and detailing to keep the collection fresh. Cabot notes Dankso also reasserted itself as a leader in clogs with the introduction of its Acadia line, addressing the active outdoor lifestyle. And lastly, Cabot adds, "We focused on being outstanding business partners, improving retailers' cash flow by remaining committed to high in-stock inventory levels and by guaranteeing rapid turnaround of orders."
As for top sellers, Dansko's core stapled collection continued to lead sales last year, but Cabot reports great reaction to several new introductions—specifically the Professional collection in tooled and petrol patent leathers; the Solstice shoe within the Sausalito collection; and the closed-back Kelsey clog in the Acadia grouping, which she says "blew away expectations."
Dansko expects retailers will be looking for new twists on trusted favorites for 2010. Cabot says the introduction of three new clog collections (the Rio, for young, urban women; the Walden for men, mirroring the success with the women's Acadia; and a child-specific line) as well as two lower-profile assortments (the Brandywine casual wedge and tailored Berkeley collection) will help the brand meet that need and continue on its trajectory of double-digit sales growth.
Boots & Brand of the Year: Ugg Australia
Between boots being one of last year's hottest silhouettes and the unfaltering popularity of Uggs in all shapes and forms, it's no surprise that Deckers Outdoor's Ugg Australia walks away with two Plus Awards in 2009. "We continue to build on our heritage," notes Leah Larson, the brand's product director. But the real secret to the line's success? "When we add new collections or categories, we make sure they still embody the Ugg DNA," she says. "They have to feel good the minute you put them on."
Last year, new styles lopped on top of the perennial Classic Hi and Lo boots drove the brand's sales, reports brand president Connie Rishwain. The Bailey group—including a popular button style—provided a fresh update but branched far enough away from the signature style to attract a wider following. In fact, vice president of sales Ed Goins reports the brand found success in many categories. "Boots like the Cardy, Highkoo, Bellevue, Kensington and Adirondack represent real success stories of styles and categories that don't compete but complement each other," he says. "[I'm] not sure too many other brands can make that statement."
Headed into what is likely to go down as another landmark year for boots, Ugg plans to keep consumers guessing. "[We have to] keep surprising them with styles they may not initially expect from us, but once they see them or try them on they understand," Larson explains. Goins believes success will lie on building upon past successes, making them better and fresher at retail while maintaining Ugg's key features—specifically, comfort paired with style. After all, he notes, "More than how we look, our customer loves how we feel."
Item of the Year: TOMS
People like doing good. And TOMS vice president of sales Pete Ferrer believes the company's promise of delivering a pair of shoes to a child in need for every pair sold lies at the root of its success in today's marketplace. Still, the introduction of new and fresh products in 2009 helped. "It's what we call 'style and substance,'" he stresses.
Keeping TOMS's simple canvas shoe silhouette intriguing to consumers means constantly adding different colors, treatments and material interest, Ferrer says, noting the Classic shoe in black and ash were top sellers last year, while flashier folks raised the style quotient a notch by choosing the popular black and silver glitter versions. In addition, two new product launches in the past year have helped build the brand into a resource for multiple wearing occasions. The introduction of the Cordones, the brand's first-ever lace-up silhouette, as well as its chukka boot (the Botas) both proved very successful at retail, Ferrer notes.
As TOMS looks to add additional styles for 2010 (look for a summery wedge and more cool-weather styles), the goal remains the same: "We will continue to educate, inspire and empower people from our retailers to college campuses to join the One for One movement," Ferrer pledges.
Kids: Primigi
As the children's line retailers 
look to enduring Mary Jane and loafer silhouettes as well as the latest in European fashion trends, brand manager Gina LaRossa says the company's vast 2009 offerings (and business-savvy, in-stock buying program) cemented Primigi as a leader in the children's luxury market. Silver sparkled, tween and vegetable-dyed styles exceeded expectations and the brand's Gore-Tex SKUs struck the value nerve ingrained in all parents.
Moving forward, LaRossa is particularly excited about the sophisticated Fall '10 boot collection—a category she says the company has honed to perfection. "Fashionable mothers buy Primigi," LaRossa notes. "We're able to thoughtfully take a silhouette—like a boot that resembles their style—down to one that is appropriate for kids. And we do it correctly with comfort and quality in mind."
Women's Streetwear: Steve Madden
Steve Madden's 2009 will be remembered as the Year of the Boot. "My game plan was to make as many boots as possible," says Madden, founder and designer of the eponymous brand. The company blanketed the category with a bounty of styles, covering 2009's over-the-knee, studded, western, platform and slouchy suede trends that complemented the year's skinny jean craze. Boots—along with aggressive platforms and rosette-embellished, pin-up inspired pumps—blew out of the stores, Madden reports, noting he expects the same from its collection of buckle, stud, rope and chain detailed boots for 2010.
Youth and fun stream through the brand's veins, but Madden admits the label is maturing. He says Steve Madden's recent collaboration with Seth Campbell and the UES (Upper Echelon Shoes) line has been an exciting project. While Campbell is directing UES's design, Steve Madden is taking care of expansion, production and distribution. "Campbell has great design ideas," Madden explains. We want to be part of cool things, and not everything has to be our brand." A touch of celebrity cachet doesn't hurt either. The first round of shoes under Steve Madden's exclusive footwear license agreement with Mary-Kate and Ashley Olsen's Elizabeth and James label debuted in 2009. "I loved working with the girls," he says. The collaboration provided a chance to design for a higher price point and for Madden to guide an apparel line into new territory. "We're in a position now to take more of a nurturing role in things other than Steve Madden," he adds.
The company is doing a little exploration of its own, too. Steve Madden's expansion into accessories offers retailers and consumers a piece of the brand's strong street aesthetic in new forms. The recent acquisition of Big Buddha handbags injects even more youthful vitality into the lifestyle brand. "We love that it's a young company with tremendous value," Madden notes. And in January the company entered into a licensing agreement with Lucas Design International to design and sell fashion jewelry for the Steve Madden brand, with pieces reflecting the footwear line's rock 'n' roll direction.
Wellness: FitFlop
Last year was monumental for FitFlop, says U.S. brand representative Justin Orrell-Jones, noting that the wellness brand sparked by a single toning sandal grew into a full footwear collection last fall with the addition of a clog style, a slipper, and mid- and tall-height shearling boots. "For three years, our customers have been pleading for year-round footwear," he attests. "But the response far exceeded our expectations, resulting in a complete sell-out."
Still, the brand's signature sandals continue to be a hot commodity as consumers look to FitFlop's trademarked Microwobbleboard midsole for extra body benefits. "The consumer testimonials are inspiring, so this is clearly at the heart of the FitFlop experience and what the consumers rave about. But I also think everyone loves the fact that we care about style," Orrell-Jones says, noting that founder Marcia Kilgore considers the fashion element an ongoing priority. Last spring saw new introductions such as the Electra, with a sequined upper; the Oasis, with a suede upper; and the Walkstar III in a colorful assortment of patent and natural leathers. Orrell-Jones says the extended styling gave consumers an array of choices and a reason to buy several pairs at a time.
FitFlop is keeping the momentum going for 2010 but plans to stick with its core values: innovative toning technologies married with on-trend aesthetics. Orrell-Jones reports the company is also exploring additional silhouettes and may launch a full shoe version in the near future.
Outdoor Performance: Merrell
"This award is a great vote of confidence for the work we [and our retailers] are doing together," says Jim Zwiers, president of Wolverine World Wide's Outdoor Group, which comprises Merrell and its sister brands Chaco and Patagonia Footwear. Key to the company's fifth consecutive win in the outdoor category is staying ahead of what consumers want and developing styles they'll come back to again and again, he reports: "That's the true test of a great product."
Despite the challenges at retail in 2009, Zwiers believes the year was a good one for powerful brands like Merrell, which have earned consumer confidence over the years and were able to gain market share. "We leaned forward through the recession, not back, and continued to invest in product," the exec says. Merrell's signature "franchises"—core performance models such as the Chameleon, Jungle Moc, Outbound hikers and Moab cross-trainers—continue to be stalwarts customers gravitate toward, but Zwiers notes that retailer support of its casual shoe programs and new introductions also resulted in significant sell-through.
Zwiers promises Merrell will continue delivering in 2010 via market-leading 
innovations, improved category management and a bigger branding push. Right now, Merrell sees an extremely high- intent-to-repurchase rate but low brand awareness, so the company sees getting the word out as the key to future growth. To that end, it plans to tap into social media networks to strengthen communication with its end consumers. "Merrell is a brand people feel especially close to," Zwiers explains. "We think there's an opportunity to make consumers aware of our aspirational message and the tremendous products we have to deliver… If we can encourage customers to try them out, we know the products will deliver—the comfort and durability will be there. If we can initially get them on their feet, all the data shows they'll be back for a second, third and tenth pair of Merrells."
Rain Boots: Hunter boot
With a 150-year-old history, Hunter Boot sets a high bar where heritage is concerned. "Hunter Boot is the go-to brand in rain boots," notes Wendy Svarre, CEO of Hunter Boot USA. "In a difficult economic climate, both retailers and consumers were attracted to Hunter Boot as a familiar brand producing consistently functional and reliable products with evolving style."
Svarre says the brand's success lies in combining its cutting-edge technology and traditional handcrafted approach. Hunter Boot is committed to improving the boots' performance and durability, as the styles are constantly undergoing intensive research and testing. She highlights three key new silhouettes in 2009: the Hunter Short and Lace Up boots and its Clog. "These styles were designed as an evolution from the Original Tall Boot due to our customers' reaction to the great design," Svarre says. To spice up the Original Tall and Short boots, a gloss finish was added; in addition, Hunter Boot introduced a capsule leather collection for both men and women, lending it cred as an evolving lifestyle brand.
Despite the recession, Svarre says 2009 sales were "fantastic" and that Hunter Boot is poised for a very strong 2010. It only helps that sales in the rain boot category continue to soar. "Our retailer partners are now approaching rain boots as a fashion category, whereas in the past, it was truly a replenishment business," she says. The company plans to offer a broader variety in the year to come, continuing the evolution of the brand.
Pre-walkers: Robeez
Baby-oriented retailers relish cuteness, and Robeez, a division of Stride Rite Children's Group, delivered cute to the hilt. "The litmus test for successful designs is if a buyer picks up a shoe and giggles," explains Jennifer Kretchmar, vice president of product for the group. The company designed plenty of new styles for 2009, including the Mini Shoez collection—one that Robeez plans to vastly expand after an impressive first run. The miniature takes on classic adult styles such as penny loafers, trainers and patent Mary Janes, offer stylish alternatives for moms wanting a shoe to complete cute outfits—not compete with them. "Moms can't get enough of the little adult look," Kretchmar adds. In addition, Robeez's signature soft-sole slippers got a lick of bright color and 3-D embellishments. "We can be counted on for basics, but our 3-D styles were the real driver in sales," Kretchmar says, noting designs with hatching dinosaur, happy garden and blue car motifs practically sold themselves off the shelves. (Look for new mouse and dragon designs this year.) The brand also offered its bread-and-butter slipper shoes in new silhouettes: a Mary Jane and a lined ankle bootie. "These styles were a chance to move away from that staple silhouette retailers and moms are already familiar with," Kretchmar says.
Robeez's 2009 growth spurt was capped off with redesigned packaging, solidifying the brand's foothold in the gift category. There will be even more to give in 2010, including five new organic cotton and recycled e-Leather soft-sole styles.
Work: Wolverine
The announcement that Wolverine won a Plus Award for design excellence in the Work category isn't really news, but the fact that the brand has won 11 consecutive such awards since the Plus Awards debuted in 1999 is headline-worthy. While consistency is obviously a brand trait, Roger Huard, vice president of product development for Wolverine Footwear Group (WFG), believes comfort and innovation are two additional key factors. "It's an expectation on the retailers' part that we keep surpassing ourselves each year," he says. "We don't just put catchy words or phrases on our shoes; rather, we stress that the boots function the way they are supposed to and deliver the benefits we claim they will."
For 2009, that innovation involved expanding the brand's Contour Welt collection into waterproof and insulated styles. Designed to deliver the flexibility of a sport shoe with the durability and support of a traditional work boot, a unique contour-stitched arch allows the boot to flex at essential points. The boots also feature a Wolverine MultiShox comfort outsole and Gore-Tex waterproof membrane linings. "We established Contour Welt as the premium work boots on the market," Huard says. "There isn't anything else that offers as great a combination of aesthetics and functionality. It just pops off the shelf." Huard adds that the welt stitching is on trend with a shift to vintage styling—a look found in Wolverine's new 1,000 Mile collection, which features modern updates of work boot styles pulled from the 125-year-old brand's archives. "That look reverberates back into the work category, where there is a return to fine leathers and elegant design," he notes.
Tim Bushell, vice president and general manager of WFG, considers Contour Welt to be one of the best product introductions the brand has ever made: "The quality is unsurpassed. We have gotten less than 0.5 percent in returns for any type of issues, and that includes our 30-day comfort guarantee. People put a pair on and immediately are extremely happy."
Another 2009 highlight for Wolverine involved the launch of its Peak AG (Anti-Gravity) series. The 100-percent non-metallic boots feature an antimicrobial air cell footbed that wicks moisture away from the foot and controls odors. A Vulcan Composition Safety toe meets ASTM standards but is 50 percent lighter than traditional steel toes, and the durable shoe features athletic styling for a younger demographic.
Overall, WFG president Ted Gedra says the goal each year remains the same: "We always try to outdo ourselves." The brand's think tank is always working on the next big initiative, he hints. "At any given time, one of these technologies may become ready—after a lot of testing—and brought to market," Gedra says. "Those are the game-changing efforts we will continue to introduce."
Green: Simple
The key to Simple's success in 2009? "Combining the useful and fashionable elements in our design language," reports Monica DeVreese, manager of Deckers Outdoor's ecologically sensitive brand. "At the end of the day, from a consumer standpoint, the shoes have to look cool," she notes, adding that Simple has honed in on a youthful, fashion-centric approach. "Sustainability is like the cherry on top."
The brand's Eco Sneaks have risen to the top, thanks in part to sneakers being mainstream consumers' everyday go-to silhouette. Dressing up the women's Satire with a ribbon shoelace resulted in a retail hit, while the men's Carport shoe also sold well, DeVreese reports. Simple will continue in this vein, dressing up the footwear staple with new colors, materials and applications in line with its environmental messaging.
That message's delivery has been tweaked for 2010, with a goal of engaging more consumers. "We were never preachy, but we were maybe speaking to ourselves," DeVreese notes. With the new Bio-D collection hitting this spring, Simple hopes consumers will hear the facts of the matter—that normal footwear can take thousands of years to break down in landfills, but a new additive in its components helps Simple's shoes decompose in just 20 years—and want to make the conscientious choice. With a new ad campaign to support this collection, "We're putting more of a face to the brand, which we haven't really done in the past," DeVreese attests.
Green products have held strong through the recession, the exec says, but Simple is working hard to keep its price points attainable to not scare off consumers. Ultimately, DeVreese believes it all boils down to product: "Value is obviously important, but from what we're seeing, if your products are intrinsically [solid] and visually interesting, we see it's working. It's got to look and feel good first, then you reel them in with the sustainability."
Initial reads on Bio-D show strong promise, and in 2010 Simple will add boots that reflect the DNA of its popular sneaker styles, an area where the company sees huge opportunity. Another growth prospect is children's. "We launched our toddler collection in Fall '09, and it's opened up so many doors for us," DeVreese notes. "The kids' piece is massive, especially when you look at that parent who's willing to spend more. Plus, the sustainability message resonates even more when you're buying for your kid. We expect big things from the kids' category."
Athletic Lifestyle: Converse
Converse's global creative director Phil Russo says the brand hit a chord of familiarity with retailers and consumers alike in 2009 in the midst of massive economic, political and social uncertainty. "It seems they took notice of products that are grounded in the familiar, the authentic—products with story depth," he explains.
Design highlights for 2009 include the brand's First String collaborations with fine artist Terence Koh, fashion designers Vena Cava and United Bamboo and retailer Undefeated; the relaunch of the classic One Star 1974 silhouette; new basketball products, including the Weapon EVO, Drop Step and Poorman's Weapon; its ongoing collaboration with John Varvatos; the momentum of its Skate initiatives; and expansion of the Jack Purcell line with iterations of last year's popular boat shoe silhouette. In addition, Converse continues its commitment to help eliminate AIDS in Africa with its (Product) RED Chuck Taylor All-Star product. "Overall, we are continuing to show our true face in the marketplace as a diversified brand with an incredible depth of authenticity, honesty [and] credibility," Russo says, noting this is evident in the wide range of areas in which Converse successfully plays.
While Converse continues to update the line, people respect its roots. "Converse has the unique historic ability to be continually relevant in the market, and we have been able to develop designs that continue that legacy," Russo notes.
Women's Performance Athletic: Asics
The key ingredient to Asics' 2009 success was consistency, according to Jim Monahan, vice president of footwear for Asics America. While a lot of brands regressed amid the recession, Asics scored a "Shoe of the Year" nod for its Gel-Kayano 15 from Runner's World, a Plus Award for design excellence in the women's athletic category and 10-percent sales growth in its ladies' running business.
"Our women's business continued to be one of the major drivers of our brand's overall growth last year," Monahan says, noting the brand's running sales overall are split about 50-50 between genders. "That's a very healthy balance and a sign that we are not viewed one way or the other by the consumer."
For 2009, Monahan cites the Kayano and 2000 stability models as well as the cushioned Nimbus style as its three leaders in women's. All incorporated new technologies, including an improved asymmetrical lacing system that provides a more natural fit over the forefoot and an evolved gender-specific Space Trusstic System that accommodates the changes in the shape of a woman's arch (which are linked to monthly estrogen spikes). Monahan adds that the latest innovations built upon already highly advanced shoes, which brings us back to the "consistency" factor: "It's not a real sexy word, but year in and year out we continue to meet the expectations of our consumers," he offers.
Monahan says Asics' women's-specific story began in earnest about five years ago. "Our technologies, like Bio Morph Fit, IGS [Impact Guidance System] and the Trusstic System, show we are constantly evolving the women's fit and performance story," he says, noting the deluge in available data helps this process. "The science dictates the various evolutions that we incorporate into our product." The result is a loyal customer base that seeks the latest technology but a similar fit, feel and ride from model to model. This keeps retailers loyal to the brand, too, Monahan says, noting they trust Asics' product and can increase turns season over season.
Of course, looks matter as well. Monahan says color and materials played a big role in 2009, and while Asics always looks closely at trend reports, it went against popular opinion with respect to pink. "People have said that pink is the 'kiss of death' for women," Monahan says. "That is not the case. [Our top] three styles all incorporate different shades of pink."
Monahan says Asics' success is a rewarding validation to what remains an ongoing product innovation story. "Years back we said we wanted to become the No. 1 performance running brand in the specialty channel, and we have succeeded," he says. "And while we have had opportunities to introduce new categories, our [current success] is an ongoing evolution of our original focus."
Men's Dress: Florsheim by Duckie Brown
Marrying a century-old American footwear brand with one of today's most fashion-forward menswear designers, retailers welcomed Florsheim by Duckie Brown with open arms in 2009. "It was a team effort," notes Duckie Brown's Steven Cox, who co-designs the line with Daniel Silver. It's rare to find a project where both parties work extremely well together, they note, adding that they believe the happy union is a huge factor in the brand's success.
For the collection, which debuted in Fall '09, Cox and Silver dove into Florsheim's vaults. "Both [Florsheim and Duckie Brown] are very interested in traditions," Silver says. "We work out of the same basket." The result was an updated take on the classics, sometimes with unexpected pops of color or detailing. Brogue styles are a large part of the collection, whether in oxford or boot form, as are saddle shoes and loafers. While classic dress shoe colors cordovan, cognac and black are present, Florsheim by Duckie Brown introduces dark green, blue and smoky gray hues for a more modern look. Studs and laceless oxfords also add a contemporary feel. One of 2009's biggest standouts was the Patriot Boot, which the design duo found in an old catalog; the cream, cognac and brown lace-up resembles an American flag.
In just a short period, Florsheim by Duckie Brown landed in big-name retailers throughout the United States, including Bloomingdale's, Saks Fifth Avenue, Barney's New York and Nordstrom. The designers agree: "Without the retailers, we'd be nowhere."
Men's Performance Athletic: Brooks
"Wow." That's the in-a-word response Rich Zartman, footwear design manager for Brooks, uses to best describe 2009 for the running specialty brand. Double-digit sales growth, a Runner's World Editor's Choice nod for its Glycerin 8 shoe and a Plus Award for design excellence in men's performance are just a few highlights from the company's last year. "Considering the economy, there was a definite 'Chicken Little' feeling going into the year, but it never really materialized," Zartman says. "We had a really great year."
The shoes behind that greatness, Zartman says, include the Adrenaline GTS 10 (which looks to become the brand's all-time best-seller), the Green Silence—considered a groundbreaking design in the sustainability arena— and the aforementioned Glycerin 8. "These are just some phenomenal shoes that are resonating well within the core running community," he says.
According to Zartman, Brooks' pure focus on running enables it to micro-dissect the wants and needs of its target audience. "We can look for white space where other brands either can't or won't," he says, noting the Green Silence is a perfect example. While Zartman says other brands have created some press with a few eco-friendly initiatives, they aren't digging deep into long-term sustainability. "Literally every single component of our Green Silence shoe is at some point recyclable, recycled or sustainable, stretching from the shoelaces to the linings." And while that may not yet resonate with the Foot Locker crowd, Zartman believes it does with avid runners. "The core running community tends to be a little more discerning and receptive to features like that," he notes.
Zartman says Brooks paid equal attention to aesthetics in 2009. What started with a nod toward tribal prints expanded into telling stories with each pair by featuring unique design touches. (A silhouette of a famous runner featured inside the shoe, for example). "We tried to push that discovery element past the purchase so it could be days or weeks later that the consumer spots that detail molded into the heel rubber," he notes. It's further proof that Brooks has a beat on its core audience, he adds. "It's to say we understand what world you come from, but we don't need to ram it down your throat."
Part of that understanding involves being consistent from season to season, a quality Zartman says Brooks' retailers appreciate: "Our design process is an evolution, not a revolution. Quite often other brands will have a successful shoe but they never anniversary that design. They move on but then they lose that customer base, and maybe that customer doesn't come back to that retailer or they switch brands." Perhaps it's only fitting then that the tenth and eighth editions of Brooks' Adrenaline and Glycerin models are so popular. "Every year we are raising the bar with our shoes," Zartman says.