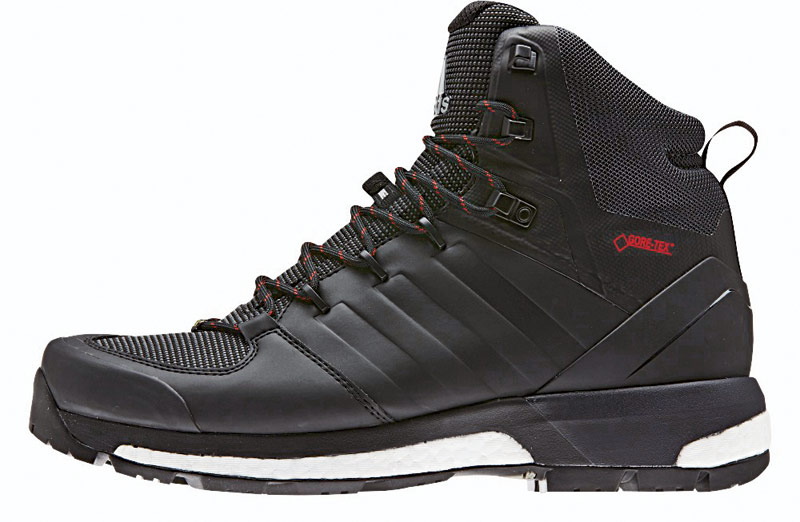 Over the past few seasons, urban influences have been permeating the outdoor market. From New York to Seattle, we've seen the rise of the Urban Woodsman, the fully bearded, Paul Bunyanesque alter ego of the typical hipster in his plaid flannel shirt, skinny jeans and beefy leather hiking boots. Next came the Lumbersexuals, with a more rugged take on the meticulously manscaped look. And most recently, we have the sportier MetroJack movement that's inspired more by modern mountaineering than retro forestry school.
What's the common thread running through these various motifs? Industry experts point to younger, tech-savvier, more sophisticated consumers in rural, urban and suburban areas and their growing desire to take it outside, so to speak, through activities like hiking, camping and mountain biking. An increased interest in the great outdoors is fueling the popularity of the products and fashions involved in these pursuits—as is the obsession with looking the part, even if one never sets foot on a trail or spots a single firefly. In addition, today's consumers—of all ages and genders—increasingly seek performance versatility, such as waterproofing and durability, as well as styling that can go seamlessly from the asphalt jungles to off-road. Technical yet wearable designs are in step with the 'smart products' movement that's spreading across all consumer categories.
"It used to be all about function in this world, but things have changed," says Carl Blakeslee, creative director of Woolrich Footwear and co-founder of its licensee, Portland Product Werks. He notes that everyone demands great design these days, whether shopping for a coffee maker, a climbing harness or a pair of shoes. "It's forcing brands to focus more attention and resources on design and storytelling," Blakeslee says. "It's not enough nowadays to come to the table with another light hiker at a key price point. Brands must tell stories about who they are."
Merrell Creative Director Martin Dean and Global Marketing Director Jamie Mandor Glassman both note that although the movement has been building over the last decade, now more than ever the outdoors is a lifestyle and not just a destination for many consumers. These users are more likely to go on a weekend camping trip or a day hike than to conquer an epic climb, and they want versatile products that take them from the trail to the streets at a moment's notice. "Textile, color and prints play a bigger role not only in creating more unique aesthetics, but also [in offering] more affordable performance solutions," Dean says. "The biggest shift, however, comes with cross-pollinating looks—true hybrid silhouettes that are just as at home on the trail as they are in the city." It marks an about-face from the traditionally heavy, single-use hikers of the past. The new buzzwords are 'versatile,' 'lightweight' and 'stylish.' "These young-at-heart adventurers range in age and location, but all seek dynamic active experiences, self-betterment and social interaction," Dean observes. "This is a significant shift away from the outdoorsman of old and we believe it is a long-term shift for the category."
The outdoor category used to be entirely tech-driven, but as Linda Grosser, VP of merchandising at Rockport, puts it, "Because of the evolution of apparel and consumers' more active lifestyles, it's critical to bring a more stylish, brown shoe interpretation to the category." Greg Thomsen, managing director of Adidas Outdoor in the U.S., concurs, adding that the popularity of activities like indoor rock climbing is "fueling a demand for products that can be worn to and from the gym and around town." He cites the brand's Mountain Breaker Mid GTX, with its urban-friendly black-on-black color scheme, Gore-Tex waterproof  membrane, Boost cushioning technology and Stealth rubber outsole, as a boot that can perform on the trail and look cool in the city. "It's not a typical brown leather boot yet it's well-suited for hiking in an urban environment, plus it's comfortable and it looks good," he notes. Similarly, Grosser explains that Rockport's performance offerings are designed to work with apparel, incorporating pops of color with tonal, neutral backgrounds. "Today's consumer is looking for 360 degrees of design, so they expect to see the color carry through in the lace detail or outsole," she says.
Lowa is addressing the crossover trend in easier, more flexible constructions that provide instant break-in and fit. The brand's new Heritage Collection for Spring '16 is derived from classic styles, but with a modern twist. For instance, the full-grain leather uppers are pebbled for texture and branded with an original logo from an old press that was found in a drawer. Standouts in the line include the alpine-inspired Wendelstein Mid boot that combines traditional looks with modern technology, and the retro men's Lenggreis and women's Tegernesse trail shoes that blend the look and feel of alpine footwear—such as a red crampon welt at the heel—with modern sneaker design elements. The target consumer, says General Manager Peter Sachs, is a hip, slightly older urban male Lumbersexual. "It's not young kids—they can't afford [the high-end heritage product] because they spend all of their money on iPhones and other technology," he attests.
That's hardly to say companies are ignoring the younger consumer. Brad Bischel, senior footwear product line manager for Columbia, reports that the brand is focused on building more versatile products that work on the trail and with jeans. "Consumers—especially younger ones—don't want a $200 hiking boot that can only be used on the trail; they want to get many uses out of it," he says, adding that many Millennials lack a surplus of discretionary dollars, so combining versatility with style is a key selling point. Just as an iPhone is much more than a phone, Bischel believes that the expectations have risen for product versatility with shoes as well. "Today's consumers often leave their homes early in the morning and won't return until later that night, so they demand products that will take them throughout the day without skipping a beat," says Gregg Duffy, Timberland's senior director of outdoor, adding that the brand's unique design formula, SPG (Style, Performance and Green), highlights versatility along with eco-friendliness.
Ryan Riggs, global senior product manager for Keen, says hybrids that balance good-looking casual style with performance elements that can be worn "on the trail, to work and to the bar" anchor its spring collection. Examples include the Uneek hybrid sandal, the Versatrail trail shoe, the men's Glenhaven Mid boot and the women's Dauntless Posted sandal.
A younger, more risk-taking consumer encourages brands to push boundaries. At Jambu, a division of Vida Brands, designers look to globally-minded Millennials for cues, pushing themselves outside of traditional concepts and blending classic with contemporary and retro with innovation, according to General Manager David M. Jonah. "Fashion and particularly footwear is just one way [Millennials] can express their passion for exploration and adventure. They are more open to shocking color palettes and materials that make a statement—their statement—and they relish being different," he says. Similarly, at Ecco, U.S.A. Sales Director for Sport David Helter says the brand is blending brighter colors and fashion-influenced designs with proven technical features. "This has really opened up outdoor footwear and clothing to a wider demographic," he notes. "Before, these consumers were almost exclusively those that participated in outdoor activities on a regular basis. Now that there are so many fashionable crossover options available, we are seeing occasional participants buying in much greater numbers."
While many experts say Millennial males account for the majority of consumers in this category, it's not exclusively a boys' club. One company that is particularly intent on embracing women is Sorel. According to Kimberly Barta, senior global marketing director, the brand's target consumer is the style-conscious female who's looking for apparel and footwear that can help her get the most out of life. "We began to expand our women's line almost seven years ago by introducing fashion-forward, all-weather styles while staying true to the brand's history of protection, comfort, warmth, durability and craftsmanship," Barta explains. "Our women's collection has almost doubled in terms of units in the past seven years."
The growth of women's hiking—especially day hikes—is increasing rapidly, says Thomsen of Adidas Outdoors. He adds that for this customer, "It's about being fit as well as being stylish," noting that it's similar to surfers who live in the Midwest, miles from any ocean, but still want to live that lifestyle on a daily basis. "Today, the outdoor lifestyle is based on where you'd like to be as opposed to where you actually are," he says.
Along those lines, the outdoor-urban movement can be a boon for retailers as there are more styles to choose from and a broader audience to tap. In addition, Woolrich's Blakeslee believes it gives brick-and-mortar retailers in particular an opportunity to reinvent the physical shopping space in order to engage customers. He suggests using vintage furniture and accessories to help bring these rich brand stories to life.
Rockport's Grosser agrees, noting that these styles need to be merchandised on their own in a separate environment. "They need to be romanced. Features and benefits need to be called out more than any other product because the shoes cost more and consumers need to understand why they're spending more," she says, adding that it presents the opportunity for a broader spectrum of retailers to partake in the category.
One such example is Brooklyn, NY-based sneaker boutique Kith. Victor Kan, footwear buyer, is seeing a big response from young males ages 15 to 30 to this type of hybrid product. "Last year sneaker/boot hybrids were big and this year hiking styles will also pick up," he expects. "People are getting tired of athletic footwear. Bright pops of purples, yellows and blues on trail boots are coming back. The new outdoor offerings look fresh on the shoe wall."
Matt Birko, business development manager of Brooklyn Camp Supply, which launched an e-commerce site six months ago and is preparing to open two stores in Brooklyn this summer, is high on the outdoor-urban crossover trend as well. "The outdoor world has always had a good look and is now being adopted by fashion brands outside of the Lumbersexual thing," he offers. "We're seeing a high interest from younger customers, ages 18 to 30, especially in brands they may never have heard of before." Birko reports strong influence is coming from Europe and Asia, where there's a lot of passion for the outdoors. "It's a very diverse clientele and the more the trend gets popularized, the bigger and better it will get," he predicts. "Eventually, we'll see fast-fashion players such as H&M and Zara pick up on this."
Change is good, and for Blakeslee, it's high time for the outdoor market to embrace a new, broader aesthetic. "There was a time, not so long ago, when the outdoor footwear wall looked boring—too many brands chasing the same aesthetic," he says, citing the recent overabundance of minimalism styles as one example. "That has given way to more fashion-forward, stylish products and fresh takes on heritage looks." Blaskeslee adds, "It marks a shift in thinking about what 'typical' is for outdoor. Brands are innovating around their heritage or around real problem-solving, and sometimes both, which is pushing evolution and rethinking the norms."
Sorel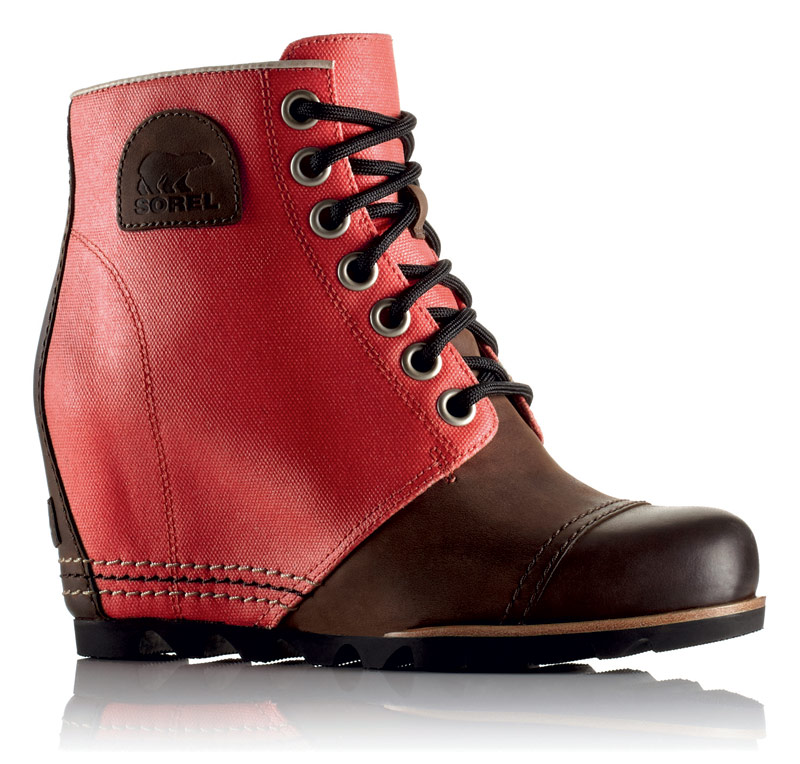 Ecco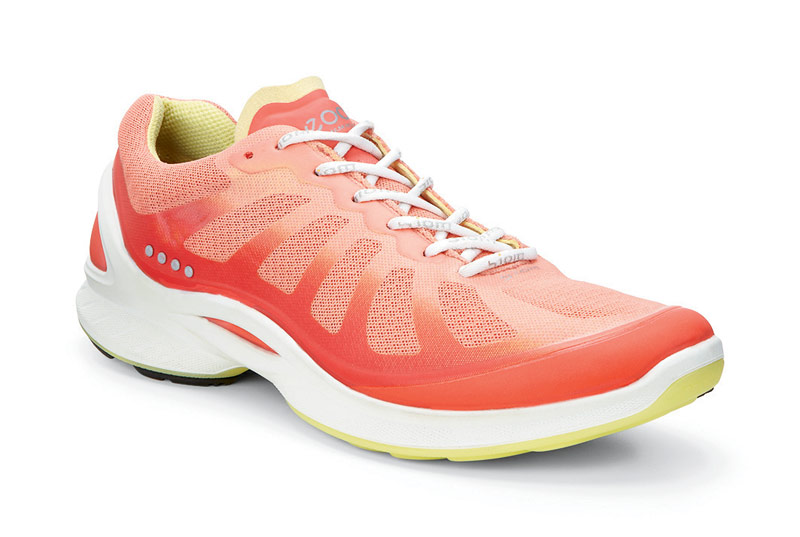 Keen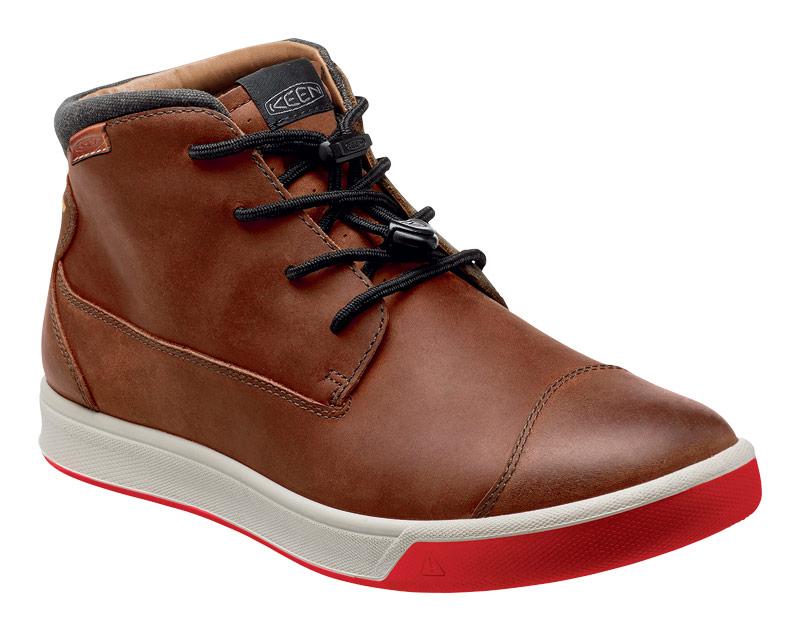 Merrell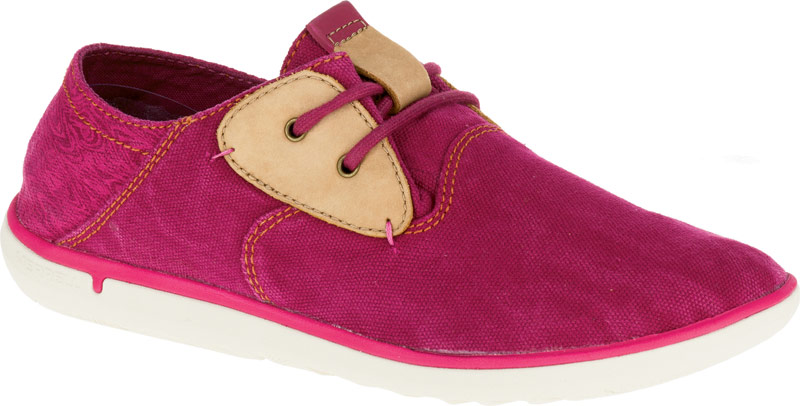 Adidas Outdoor
Adidas Outdoor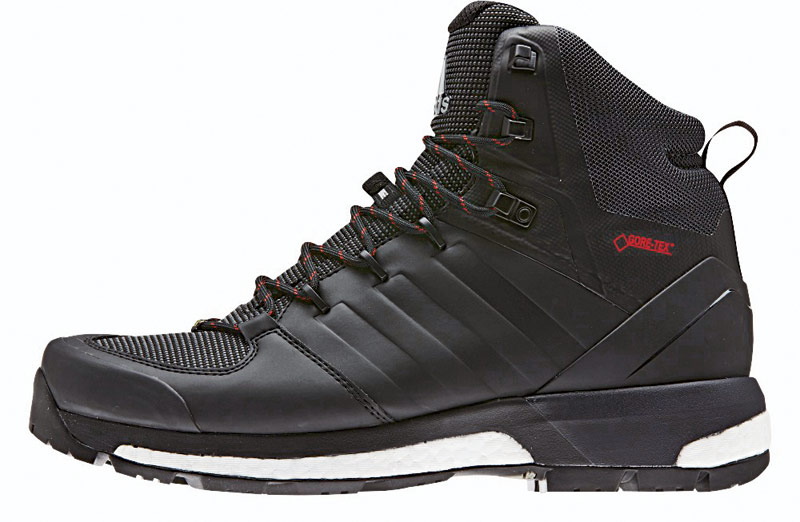 Timberland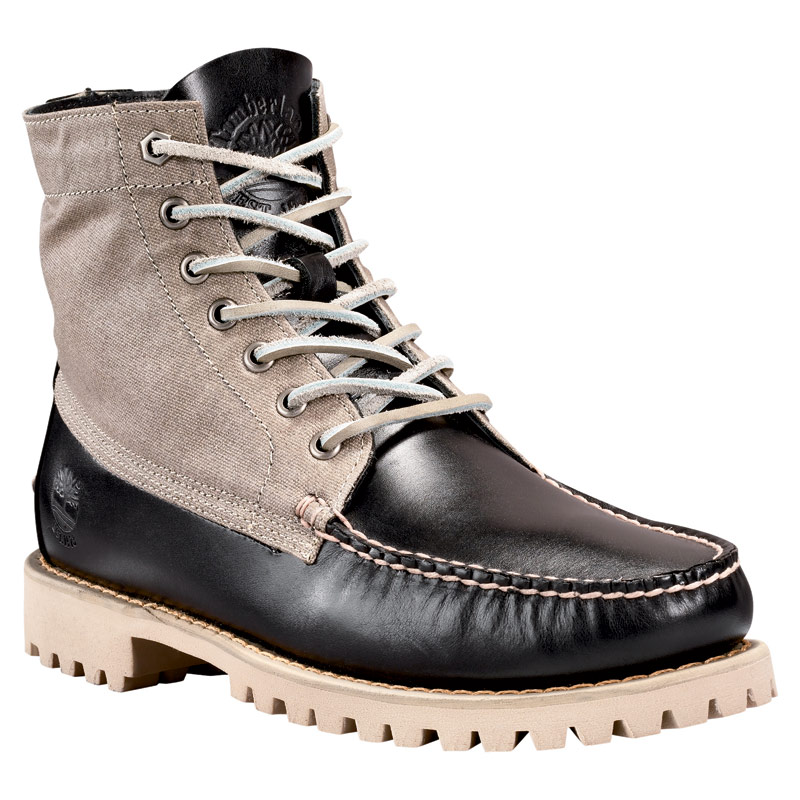 Jambu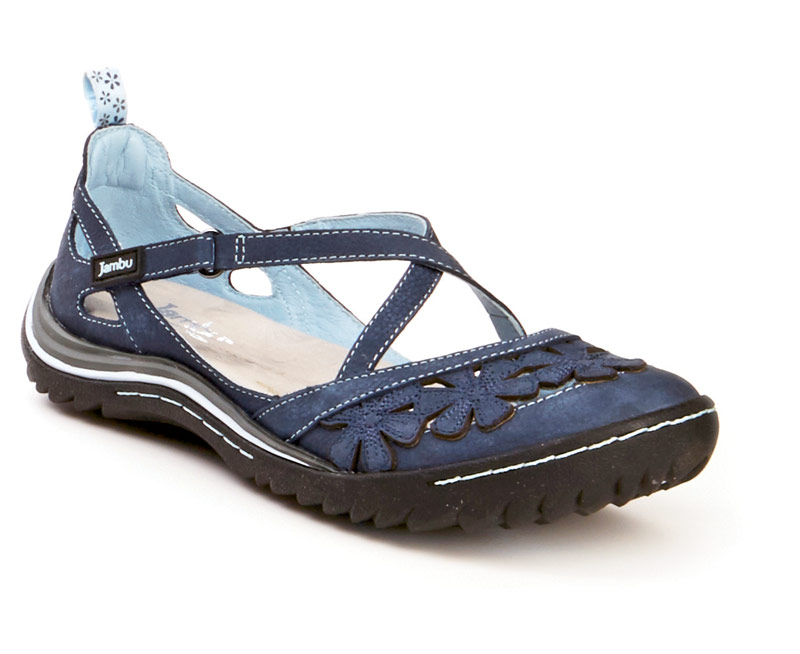 Columbia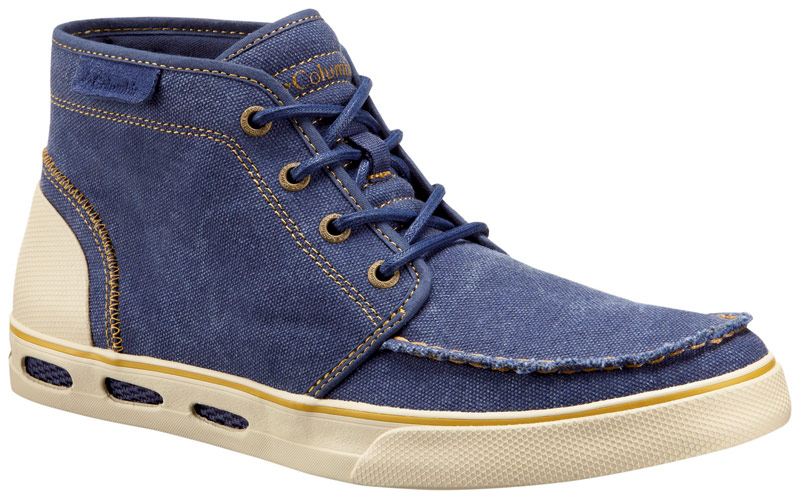 Rockport