Kicking Back
Birki's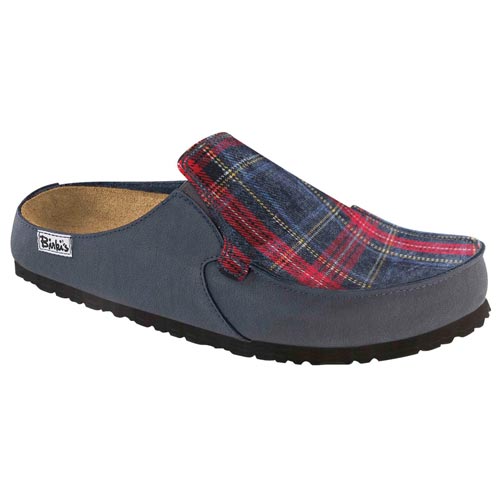 Warm Front
Ahnu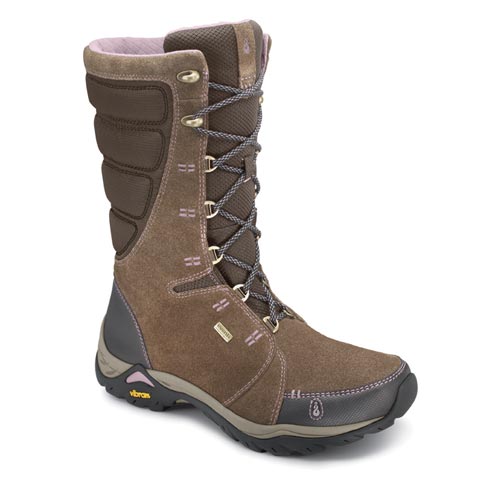 Warm Front
Wolverine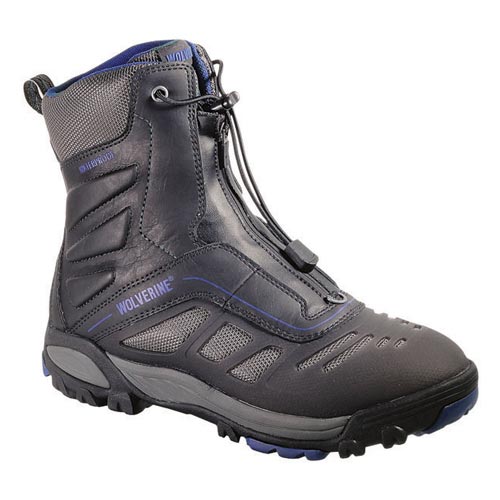 Warm Front
Columbia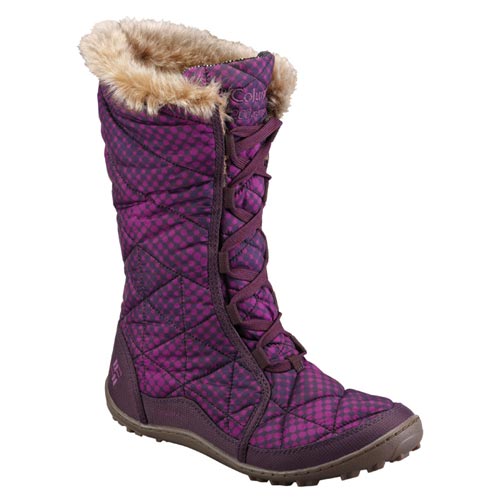 Picking up the Pace
Ecco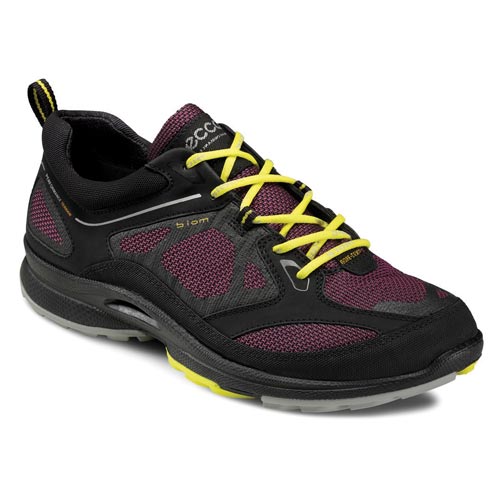 Picking up the Pace
Merrell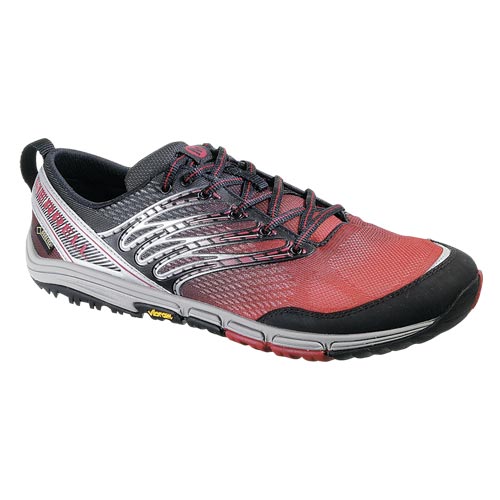 Picking up the Pace
The North Face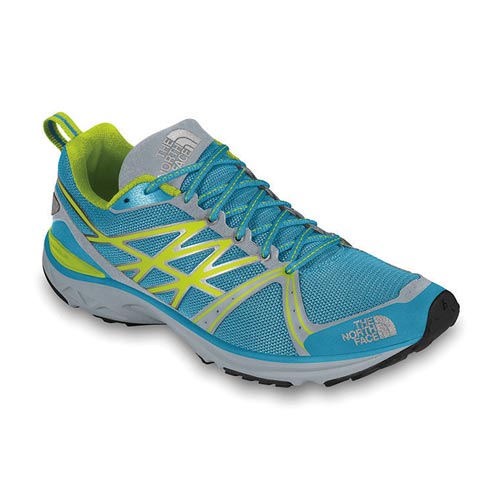 On the Right Path
Hi-Tec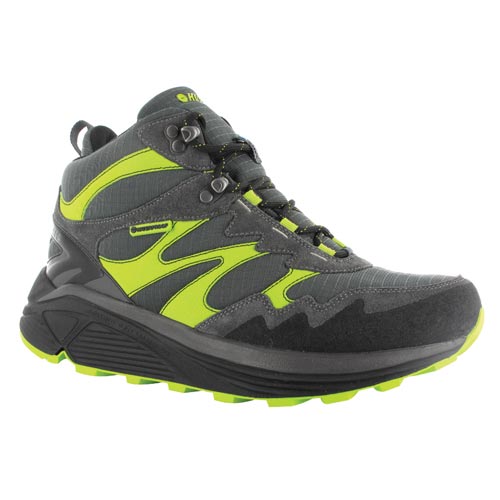 On the Right Path
Chaco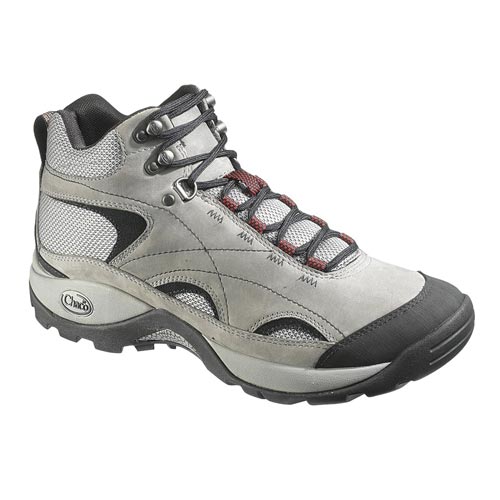 On the Right Path
Five Ten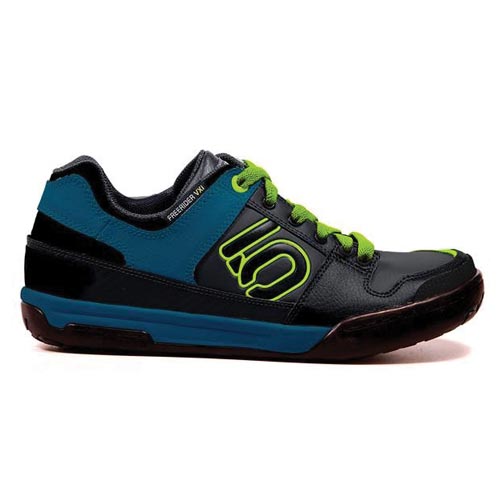 Theory of Evolution Gallery
From left: Teva, Vibram FiveFingers.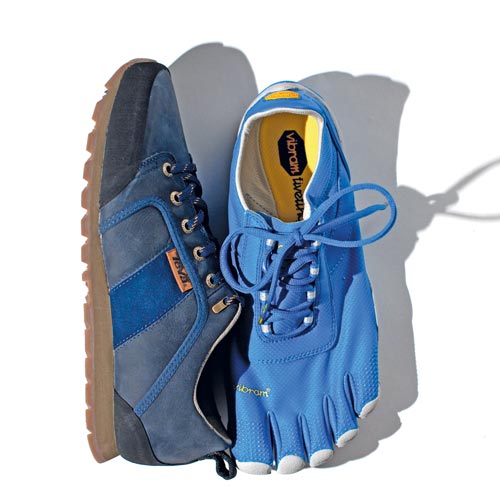 Kicking Back
Patagonia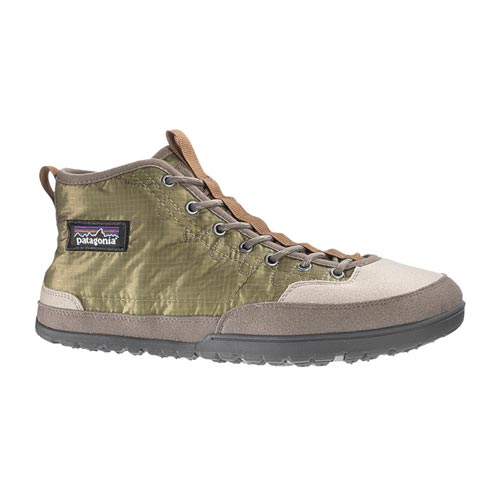 Kicking Back
Moon Boot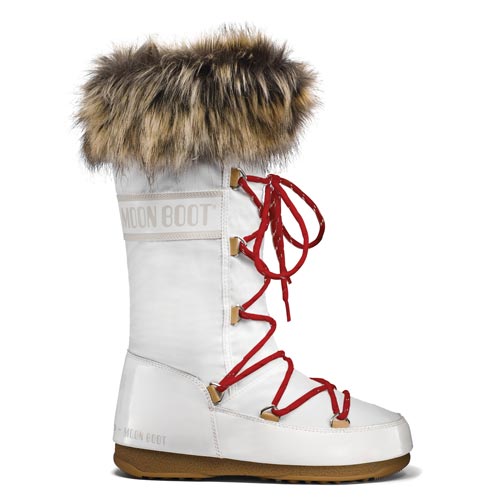 Outdoor footwear for Fall 2013 is adapting to new consumer and environmental demands.
By Judy Leand
One needn't be a modern-day Charles Darwin to discover that outdoor footwear is in the midst of a major transformation as a result of evolving performance technologies, changing consumer lifestyles, increasing financial pressures, and the influx and co-mingling of trends and influences from beyond the core outdoor realm. In considering the origins of the outdoor footwear species, it used to be that each category—such as hiking, winter performance, trail running and après sport—evolved independently to meet the demands of a specific environment and purpose. But recent shifts toward multi-sport versatility, lightweight comfort, and sleeker athletic and fashionable looks that easily go from trail to street have changed that.
These days, trail running and light hiking shoes share fast, light and minimalist DNA. Meanwhile, hiking boots and winter boots offer waterproof and breathable technologies, increased traction, better flexibility and cushioning—and oftentimes, slimmer silhouettes more suitable for urban settings. And casual lifestyle fare has adopted many of the technical features that were previously only available in performance models as consumers increasingly seek the same benefits and bang for their buck in all their footwear purchases. Could it be that in the outdoor footwear environment, the laws of natural selection have inexplicably resulted in more likenesses than differences?
"Technology that allows for a lighter and faster shoe or boot with more athletic use, and more hybrid or multi-sport applications are big for Fall '13," says Jeff Dill, Keen's business unit director for Trailhead. "A great boot or versatile shoe is good for a huge variety of applications. Winter footwear, waterproof hiking and running shoes are all hybrid-use products."
Geoff Pedder, business director of Clarks Outdoor, agrees: "Versatility is definitely key. A shoe that can be worn for many purposes immediately becomes more valuable." He adds, "Price points also need to be obtainable for the consumer. However, where the outdoor category is really winning is in the lifestyle and aspirational nature of the outdoors."
As in recent seasons, the infusion of athletic-inspired materials, technologies, hues and silhouettes into nearly all categories and price points of outdoor footwear will continue for next fall. Key attributes include stitchless and seam-free uppers, saturated colors, and a diverse mix of materials and textiles. Additionally, waterproof and breathable technologies (both proprietary and branded), weight-reducing insulation, better outsole traction, and improved fit systems have been incorporated into lighter and more flexible designs. "There isn't a business out there that's completely recession-proof, but the outdoor industry tends to trend up in both good and bad economic times," remarks Yahn Lebo, Wolverine's product line manager. "This is largely because the outdoor footwear industry is such a convergence of influences from work, athletic and recreation that fits a broad range of consumer groups across ages, genders and locations."
Although the outdoor market is having a growing influence on the footwear industry in general, the footwear category itself has some soft spots. "The traditional performance hiking business has taken a knock in Europe as a result of the weak economy and the relatively high price points in the category. Also, the cold weather boot category in North America has struggled as a result of the warmer fall and winter weather of the last couple of years," explains Pedder. "The outdoor category succeeds where the footwear is obtainable and exciting to more people than just true outdoor consumers."
In the interest of being all-inclusive, here is an overview of the key technical evolutions, as well as a sampling of intelligent designs, that will be dominant in light hiking, trail running, winter performance and casual lifestyle footwear for Fall '13.
Light Hiking
The focus is on athletic looks blended with lightweight performance, stability and waterproof and breathable constructions. And while this footwear tends to be a bit heavier and more rugged than warm-weather versions in order to stand up to colder and wetter conditions, the newest designs are versatile, sleek, fast and supportive. For example, Chaco is introducing its Active Adventure Collection of multi-sport/light hiking shoes built around its Luvseat footbed and support system. The line boasts five styles each for men and women including mid- and low-cut versions in waterproof and non-waterproof options. Premium leather and mesh uppers, along with proprietary EcoTread outsoles made with 25 percent recycled rubber, round out the package.
Meanwhile, Hi-Tec is unveiling its new Sport Hiking category, a marriage of the European brand's sport/court shoe background and its outdoor roots in the U.S. The V-Lite Chaski Mid RGS I WP features the Rollingate System (RGS), a new technology from Vibram that's intended to reduce muscle fatigue during the gait cycle. This specially designed outsole—exclusive to Hi-Tec—was developed to optimize energy output during the downhill phase, and its curved shape supports the natural movement of the foot during impact.
At Five Ten, the focus is on winterized shoes with less bulk. For instance, the new Winter Freerider VXi all-mountain shoe features a DWR treated synthetic upper that beads and repels water, and inside is a breathable PUR foam insulation that wicks sweat and adds a touch of warmth. The outsole utilizes new Stealth MI6 rubber for improved shock absorption and grip. Aesthetically, colorways are more organic for Fall '13 (i.e. not as flashy as previous spring offerings), but will still be bold and rich. "Bright orange, blue, soft green and rich versions of browns and greens are key," says Bruce Franks, general manager of Asolo USA. "Also, slim profiles in leather and fabric and suede are important."
Trail Running
The push toward minimalism and natural motion continues, but with greater attention being paid to protection and comfort. In other words, minimalist trail running is not quite as pared-down as it used to be. Besides, when running through cold, slushy water and uneven terrain, protection is warranted. As such, most brands are now utilizing a wider variety of waterproof and breathable technologies, more substantial (yet still lightweight) cushioning systems, and improved outsole designs.
One such highlight is Merrell's ConnectFit Series, created in partnership with W.L. Gore. ConnectFit, part of Merrell's M-Connect Series, is designed to enhance ground connection. Shoes incorporate Gore-Tex Extended Comfort technology that's been engineered to be more breathable and flexible than previous waterproofing incarnations, resulting in shoes with a glove-like fit that keep feet dry and enhance natural form and motion. "We were looking for a weather-right extension of M-Connect for Fall '13 because consumers want minimal footwear with weather protection but don't want to sacrifice fit, flexibility and weight," says Shaun Bohnsack, Merrell's category business director of Outside Athletic. "For the upper we use a membrane with stretch to provide a glove-like fit, and we combine that with the most breathable laminate membrane that Gore-Tex offers. We've also eliminated as much layering and glue as possible and the result is a lightweight, fully waterproof shoe."
+ At Saucony, the mission is to blend technical innovation with fit and performance consistency. "More natural motion technologies are seeping into the market and we're continuing to have a conversation about runners' gaits and form foot," says Pat O'Malley, Saucony's senior vice president of Global Product. "We're now moving the focus from the back (heel strike) to the side of the foot. Extreme minimalist stuff is slowing down, and natural motion with protection is growing."
For Vibram FiveFingers, outsole and traction technologies are of primary importance. For fall, the company developed Megagrip, a new rubber compound that offers excellent traction in mixed wet conditions without sacrificing durability. In terms of consumer focus, the company is targeting a younger audience by offering youth sizes that bridge the gap between children's and adult's.
Winter Performance
The weather outside might (or might not) be frightful, but performance winter boots now possess many features that are delightful. Among the benefits are improved insulations, waterproof/breathable technologies, better grip on wet and slippery surfaces, and cozy lining materials.
At Columbia Sportswear, the big push in winter boots centers around its proprietary Omni-Heat Thermal Reflective technology, which the brand is using in a wider range of styles for Fall '13. For the uninitiated, the technology helps regulate temperature with silver dots that reflect and retain body heat. The material is also breathable and will dissipate moisture and excess heat. For example, the women's Minx Mid Omni-Heat, billed as "a jacket for your feet," is a puffy coat-inspired lightweight, waterproof boot that utilizes an Omni-Heat Thermal Reflective lining, 200 grams of insulation, and a high-traction Omni-Grip rubber sole.
For Vasque, the focus is on warmer boots with less bulk, paired with cold- and snow-specific traction designs. To achieve this, the company is using structured soft shell in several performance styles, and felted wool in other more casual models. All of these trimmer insulated silhouettes are achieved by combining light insulation with heat-reflecting material. A key performance style is the snowshoe-compatible Arrowhead UD, a lightweight, athletic boot that includes a breathable reflective lining along with UltraDry, Vasque's proprietary waterproof membrane.
In regard to fashion, winter boots are getting leaner, lighter and more versatile. According to a spokesperson for Ecco, "Winter boots have become more stylish and fashionable in the last couple of seasons, especially for women. The products offered are not only about heavy winter boots with thick, protective sole units anymore; it's more about combining winter functionality with a nice look and making it appealing for [non-core outdoor] consumers."
Overall, says Wolverine's Lebo, "We see people looking for maximum price/value performance footwear that [can be used] in a variety of changing climates. Going along with that trend are innovative insulation techniques that provide a versatile amount of warmth."
Casual Lifestyle
The category is rich in cozy comfort, convenience, versatility and youthfulness. Fun color combinations, patterns and color blocking, along with mixed use of materials and textures, are prevalent. Eco-friendly offerings, such as those from Patagonia and Timberland, are also important but still do not trump consumers' demand for price, quality and style. Part of the reason for this segment's ongoing popularity is that it encompasses such a broad spectrum of choices—from waterproof insulated boots and shoes and deconstructed sneakers to indoor/outdoor slippers, after-sport recovery footwear and lots more in between.
One of the biggest repositioning efforts of late involves Sorel. The brand, once renowned for its men's heavy-duty cold weather utility boots, has transitioned into a stylish women's outdoor lifestyle brand. Although Sorel still offers men's products that include classic Pac boots, the focus for guys is now more on premium shoes for the Nordstrom crowd. Evidence of the brand's shift can be seen in many new Sorel women's styles, such as the high-heeled Medina Rain, Joan of Arctic Wedge ankle boots and the Conquest Carly Glow boot with its brightly colored heel and hint of rubber on the upper. "The sport-chic vibe is seeing traction—athletic is now starting to inspire outdoor and you will see that in hints of athletic materials and bright athletic colors in lifestyle footwear," says Kimberly Barta, Sorel's senior global brand director. "The trend of menswear for women is also continuing into 2013; rugged leather boots as well as masculine details with an industrial touch are appearing in lifestyle [footwear]. We are also seeing hints of fur and knits in the warm and cozy trend."
In fact, at Tecnica, fur is all the rage. "There is a big trend toward fur driven by the consumer," says Tom Berry, vice president of global sales, marketing and merchandising at Tecnica Group. "People are becoming more local and organic about their food sources, which ties into the 'tip-to-tail' mentality, and that is translating into footwear. Consumers are becoming more sophisticated and are understanding that fur and leather are byproducts of a food source, and it's more respectful to the animal to use as much of it as possible."
In Patagonia's camp, athletic versatility and style are key elements, particularly in the brand's Activist collection. This line of packable, casual shoes features waterproof ripstop nylon uppers backed with a polyester lining for warmth, and recycled rubber soles. For Acorn, which is expanding beyond its core slipper business, comfort and versatility rule. "The outdoor footwear market continues to grow as consumers look for outside shoes that are as comfortable as they are functional," says Sonya Purington, Acorn's marketing manager. "The whole 'sleep to street' mentality is crossing into multiple markets, so combining outdoor materials with comfortable slipper construction is proving to be key."
On The Right Path
"We are seeing a big demand for winterized shoes. Even in Southern California, there are days when bike riding and hiking require more warmth for footwear, but you still don't want the weight and bulk of a traditional hiking boot."
—Charles Cole, president,
Five Ten
"Improved breathability in weather-capable styles and ease-of-use in all styles remain important to consumers."
—Chip Coe, general manager, Chaco Footwear
"We are seeing a trend of using more synthetic materials in uppers as leather becomes more expensive, and the demand for lighter weight, more athletic-influenced products grows."
—Bill Berta, general manager, Hi-Tec USA
Picking Up The Pace
"A new category of lightweight, minimally inspired shoes is gaining traction as [the shoes] still feel familiar and safe to many runners."
—Bryan Gothie, senior product manager,
New Balance
"Looking ahead, we will see more modified barefoot soles with a slightly thicker profile to take this story to a wider audience."
—Juerg Geser, senior product director, Teva
Warm Front
"Today's consumers are looking for one pair of boots with the ability to cross over into many areas of their lives."
—Yahn Lebo, product line manager, Wolverine
"Outdoor is trending towards athletic—allover brights and tonal uppers with bright accents. Material trends reduce weight without sacrificing weather protection."
—Carey Platto, director of outdoor footwear, The North Face
"Boots are available in a variety of heights. We are going to see a lot of mid-calves to booties in the coming winter."
—Kimberly Barta, senior global brand director, Sorel
Kicking Back
"Artisan details such as blanket stitching and fleece linings will be prevalent. You'll also see a continued collision of urban and outdoor."
—Sue Harvey Brown, footwear marketing manager, Patagonia
"We're seeing an increased focus on lifestyle footwear with performance technologies—premium fabrics and insulations such as PrimaLoft."
—Bill Taylor, vice president sales and marketing, Birki's