Hanging Tough in Steel Country
Mark Jubelirer, presient of Reyers in Sharon, PA, details the epic struggle to survive the "Virus Winter".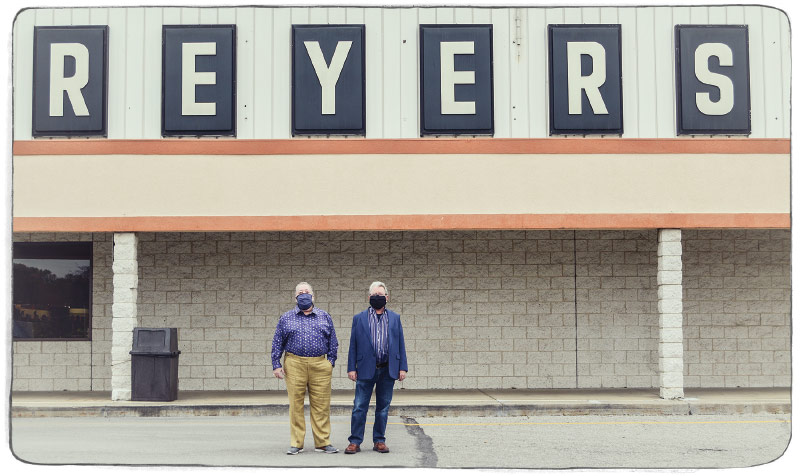 Reyers closed temporarily
Mar. 19 and reopened May 8, because Pennsylvania Governor Tom Wolf said we could. But before we closed, we prepared ourselves for the coming business interruption. We called our vendors and cancelled all remaining Spring '20 shipments. We transferred our mailing address to the post office and instructed freight companies to halt deliveries until further notice. We also had our marketing department cancel all our upcoming TV spots. 
My brother (Stephen) and I still came into our office and checked our emails, many of which were informative about PPP (Paycheck Protection Program), safety strictures and advice. We read comments from other retailers on the Facebook site, Shoe Dogs United. We were in close contact with our accountant regarding the various government programs, including a $10K grant, a possible low-interest loan from the EIDL (Economic Injury Disaster Loan) and the ever-changing PPP. Ultimately, we received the $10K grant as well as some money from the PPP, which we have been using as directed: 75 percent for payroll and 25 percent for utilities. We are required to spend all it by June 12, but the program is insufficient to the task. We have yet to hear about the EIDL loan.
We've been impacted by the virus like every store that has had to close: lost sales and momentum. We reopened with much less inventory than we ordinarily would have on that date and do not plan to put anything on sale until we absolutely have to. Unlike restaurants, which can never make up lost meals, we can always clear out merchandise, even if at great discount or to a jobber. At least there's that.
Notably, the weather has been worse than usual. March, April and May, thus far, have felt like December. Spring has eluded us. The season is half gone, and I don't know whether my customers have any money or interests in spending it on shoes—except on replacement athletic shoes. Of all the invoices that Reyers is digesting, we've called our vendors and reasoned together. They've been very understanding. They know to extend dating before we ask them.
On the scale of challenges, this one tips the scale. For many decades, I have consoled myself with the comforting thought that my interests were baked into the zeitgeist, that the economy wouldn't crash down upon me, that the governments of the Western would wouldn't let that happen, that Reyers could always stay open for business unless we really screwed up and it'd be solely our fault. But this is the giant meteor killing off the dinosaurs. Even giant T-rexes like J.C. Penney and Neiman's lay dying. This is the Virus Winter. How many retailers will be immune? Reyers was negotiating a new store space in a mall nearby with intentions of opening in August for back-to-school. We looked over our shoulders and saw this virus laughing its tail off at us. "Go ahead…open in a mall for back-to-school. I dare you! I double dare you!" Thus, we shall endeavor to renegotiate our rent with our current landlord. We'll see how hungry the mall landlord is to still grab us up. He'll need to convince us of his mall's ability to still drive traffic, first.
Six days after reopening, we sent out our first marketing initiative—a welcome back email to our client list and a Facebook posting of new hours, collections and safety measures. My brother and I are only optimistic to the extent that our accountant says we can be. And she hasn't said yet.
The biggest takeaway from this is that it can't happen here. No way! Global pandemic? You're joking! Alas, it's no joke. By the way, I grew a beard, but it's hard to see under my mask.
War Footing
Ayelet Lax Levy, president, Naot USA, on how the company has led the charge in support of its retail customers.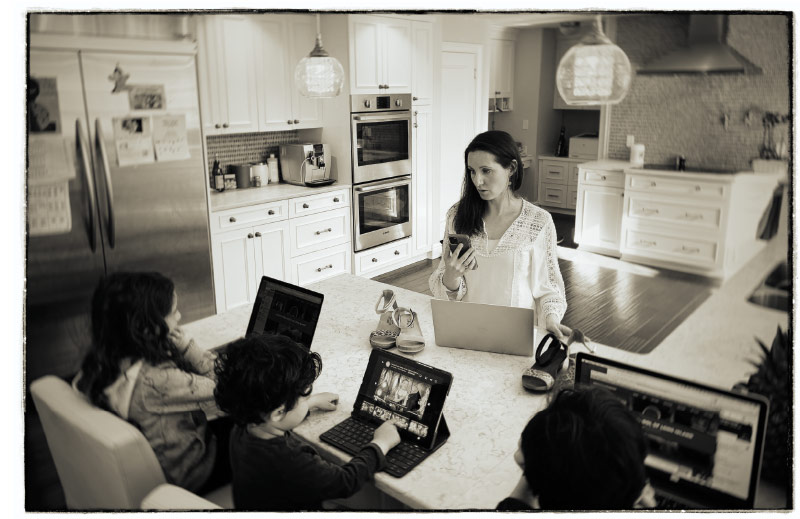 Call to Duty: The Israeli Amy runs a training exercise where every unit is given backpacks and told to run from one point to another. At first, the fastest amongst them finish all excited that they won the race. The officers inform them that they failed. They must do exercise again and again until they learn that the fastest need to run in the back to make sure the unit stays together and work as a team. Our industry right now needs to work as a unit and help each other out.
Battle Plan: This pandemic is another war to work through—just as Naot did in 2006, when Israel and Lebanon were at war and our factory workers donned protective gear against a backdrop of bombs. As soon as I understood that the pandemic was coming in a big way, we put together a plan that addresses its economic, physical and emotional impacts. From an economic perspective, we sent a letter right away that allowed retailers to push out their terms with no consequence, followed by an additional letter allowing them to pay with credit cards. We took out a loan to help pay our vendors during March and April, rather than putting all the responsibility on our retailers. We stayed open to help fill in any orders as we understand even a single pair sold helps. We added retailers to our website, which pushes each order to them. We also discontinued older product in April rather than waiting until June/July so that our retailers would be able to work through it without devaluing the inventory that was just brought in.
To address physical challenges we implemented virtual events, like our reps hosting Zoom calls for retailers' best Naot customers. We also launched a social media campaign, "Local is the New Black," where we highlighted select independents on our Facebook and Instagram stories. Some of them also co-hosted Instagram Live events with us, where we highlighted the collection together and consumers could shop via the store and our showroom. Having loyal consumers, i.e. Naotics, makes it easier to transition customers from physical to virtual shopping.
The emotional aspect was the hardest. Entire staffs were let go and many weren't sure if they'd survive. Our retailers needed to know that we will work with them so that they'll be standing strong on the other side of the pandemic with us. We check in almost weekly to see how they're doing and if we can assist. Meanwhile, we haven't run flash sales or gone off MAP on our website. We understand that the margins for every shoe this year matter more than most. In addition, our model of order smaller up front and fill-in and turn during the season has helped retailers with inventory levels. Last but not least, we're working on sourcing masks and other PPE equipment at wholesale prices to help with the reopening costs.
Mission (Being) Accomplished: We're swimming through a pandemic that seems never ending, but this too shall pass. Our relationships with our retailers are stronger than ever and our product continues to sell well. We came off of our best fall season ever and our spring line was up double digits in warm weather doors before the shutdown. Consumers are gravitating towards items that make them feel good physically and emotionally. They're looking to simplify their lives. As working from home becomes the norm, casual comfort footwear will only increase in importance. Consumers are also looking twice at their disposable income and want to buy quality products that last and can be purchased locally. Many are coming back to their Main Street stores. Sometimes you don't realize what you had until it's taken away.
The New Balance: As a society, I think we've realized how much we take for granted. I have three young children and I've joked that my favorite day of 2020 is any day I sent them to school. But the reality is I've found the beauty in the simplicity of their laughter. I've rediscovered my love of cooking. We started indoor and outdoor gardens. I don't miss running from one meeting to the next. While I'm not ready to give that up, I think many like me will find a new balance between pre-pandemic over-scheduling and the total stop.
I Love LA
Isack Fadlon, owner of Sportie LA, sounds off on the new normal and why better days lie ahead.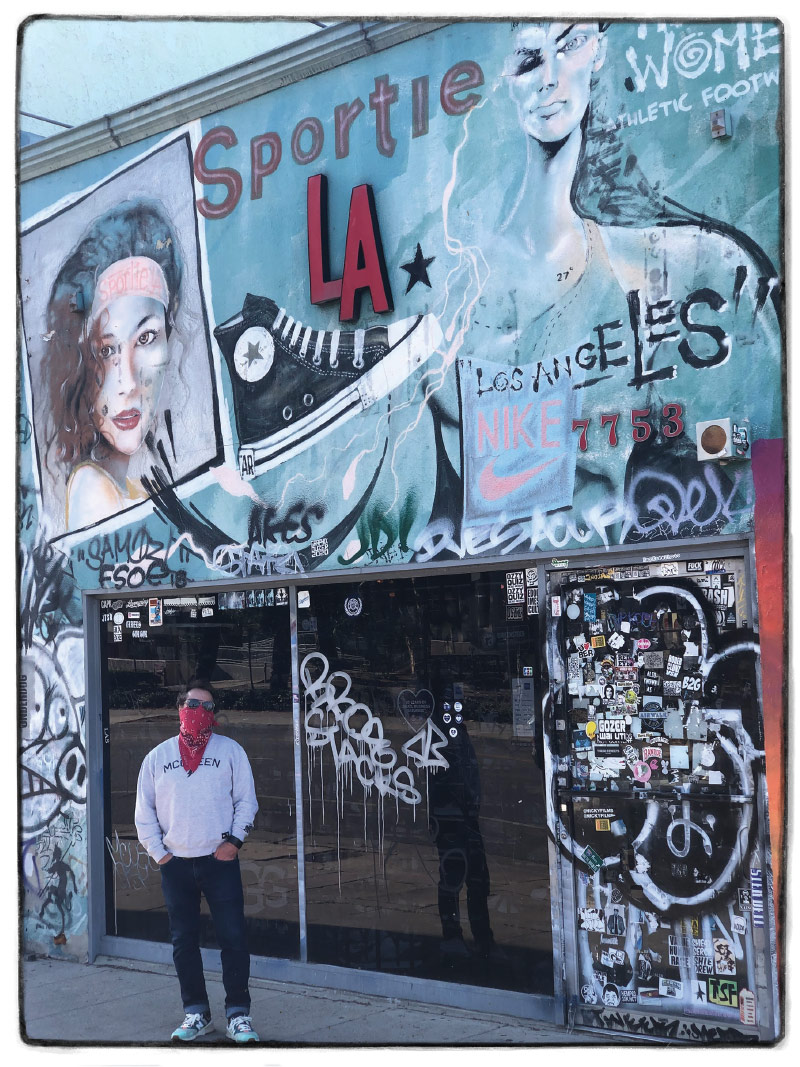 Initial Impact: Sportie LA certainly has not been immune to the significant impact of the pandemic. Like nearly all non-essential retailers, we've had to close our doors for more than two months. Our store thrives on the consumer experience; so naturally, the financial impact has been tremendous. Looking back, late 2008/09 always held the crown as the most terrifying of economic challenges. Well, move over 2008/09, 2020 has taken over. In our 30-plus years nothing compares to the challenges we are facing today.
Pandemic Pivots: We have been and will continue to develop a more robust online experience. Consumers have become much more comfortable shopping (and working) online. Just look at the growing popularity of Instacart, Grubhub, Zoom, etc. That mode of shopping will likely go unchanged, at least in the near future. By no means am I saying that brick-and-mortar is going away entirely; however, it will take some time to get back to normal, or at least a new normal. Once it's safe to visit stores, we'll definitely see a resurgence of in-store traffic and sales. We need to make sure the consumer feels safe when they walk into our store again. Aside from following the CDC and local requirements and recommendations, we will be conveying that safety is the highest priority. This is about safety and community. The two go hand in hand.
Local Heroes: I'm optimistic about our business going forward. There's a growing trend among consumers to buy local, and I believe that sentiment will endure for quite some time. Naturally, that benefits independent, local stores like ours. I do think the new business model will benefit smaller, more nimble retailers. And we will continue to supplement in-store with a burgeoning online experience. Overall, it's a lot easier to pivot a business like ours as opposed to large chains that have excessive weight to deal with.
The Bigger Picture: This crisis puts everything in perspective and reminds us what is important. It may sound cliché, but these last couple of months have put front and center what we take for granted: our family time, our friends, our neighbors, our teachers and just being together. I'm hopeful that we will not easily forget the lessons of the past few months. They will help us build better communities and, ultimately, a world that prioritizes goodness and compassion above all else.​
Drop Zone
Stewart Goldman, COO of Cels Enterprises, makers of Chinese Laundry, on shifting gears to keep pace with a rapidly changing retail landscape.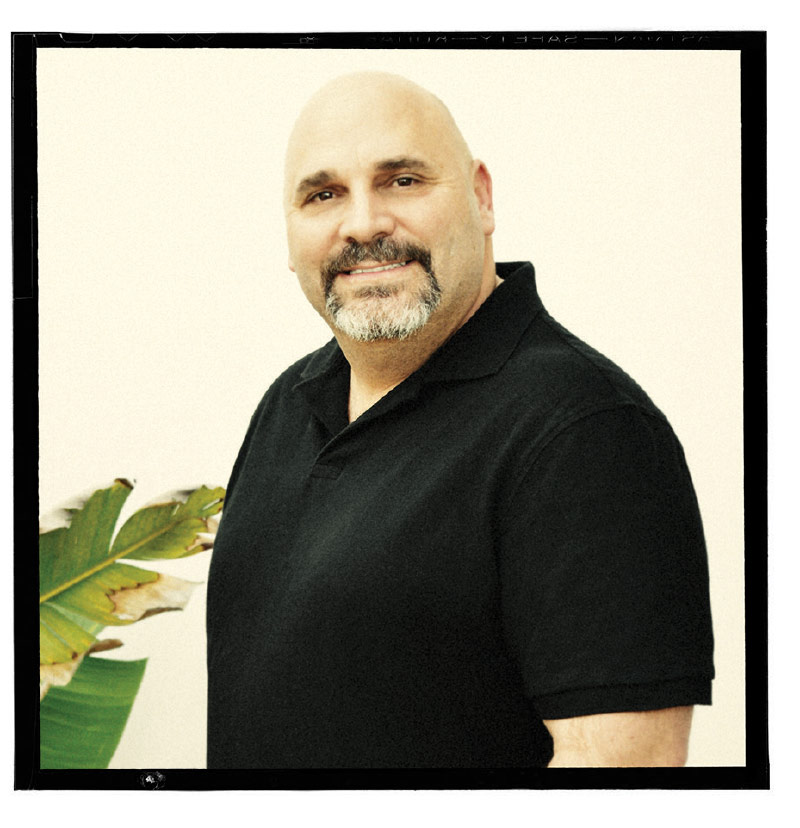 Q. How has the pandemic impacted Cels Enterprises?
A. We have adapted to a work from home policy. Each department coordinates via Zoom, teams apps and other forms of video and teleconferencing.
Q. On a scale of challenges your company has overcome over the years, where does this one rank?
A. Of course these are unprecedented times, but as a family-owned and operated business we pull together and pull through.
Q. Might this be the real Retail Apocalypse?
A. No. Retail has and will always adapt to an ever-changing environment. 
Q. What have you done to pivot amid this new normal internally and with regards to partnering with your retailers?
A. Internally, we pivoted to working from home. Externally, we have shifted our focus by connecting with our customers and partners through primarily digital and direct-to-consumer platforms. In addition to the traditional sales in brick-and-mortar stores, we see ecommerce as a large percentile of overall business so we have built out a robust drop-ship program to serve our retail partners. Many independent and larger chains have their own social media presence and/or website, so we are able to serve them by drop-shipping directly to their customers.
Q. What sort of community outreach initiatives have you introduced during this pandemic?
A. We have donated to and serviced many causes, such as Soles4Souls, Casa/Glamour gowns, Ramona Bowl Amphitheater and many others. We donated shoes to Sneakers for Heroes. We are currently leveraging our supply chain to bring in masks to help with the ongoing shortage of PPE. 
Q. Why might you be optimistic about your business going forward?
A. Change = opportunity. As primarily a wholesale business, we have been learning a lot on how to directly connect with customers and partners on an entirely new level during this crisis. We look forward to the future as we integrate these digital techniques with the physical when the retail marketplace resumes.
Q. What is the biggest takeaway from all this?
A. The world moves quickly and you must always be prepared to adapt. Also, love your family, friends and coworkers, and always be kind.
Crush Factor
Gary Weiner, president of Saxon Shoes in Richmond, VA, on the blows inflicted by the virus.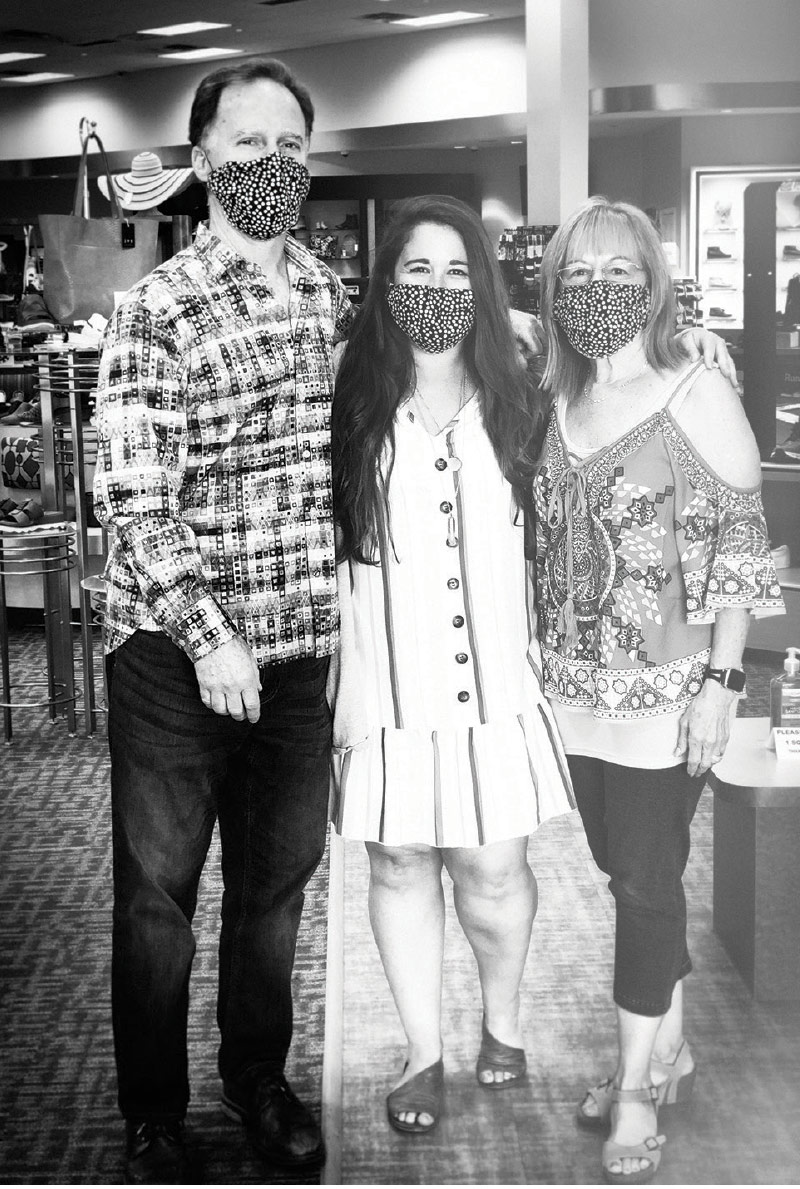 Q. How has the pandemic impacted Saxon Shoes?
A. It's been crushing. The niche we play in—service, sit-and-fit, friendly conversation, touchy-feely, everyone leaves happy—runs completely counter to what this virus has forced upon everyone's day-to-day lives.
Q. On a scale of challenges Saxon Shoes has overcome in its nearly seven decades in business, where does this one rank?
A. Numero uno! We've managed through many rough times, recessions and occasional snowstorms, but we've never suffered near zero sales for months! A foot of snow in Virginia would be welcomed over this!
Q. What have you done to pivot amid the new normal?
A. We've pushed our online presence. Facebook live events by my daughter (Amanda), curbside pick-up, shop by appointment and we've retool our website. But all of these measures will not be enough without in-store sales. Fortunately, our state reopened May 15 and we can have a lot of people in a store our size even with the 50 percent max occupancy limit.
Q. What are you doing to welcome back shoppers?
A. Our staff is wearing masks and we are requesting shoppers wear masks too. We increased cleaning, set up social distancing and are offering 20 percent off all regularly priced merchandise, with some exclusions.
Q. Are you optimistic about your business going forward?
A. Short-term optimism is relatively easy. Long-term optimism is a question that can't be answered yet.
Q. What's the biggest takeaway?
A. You may think you are prepared for anything—until now.
Zooming Right Along
Libby Hartung, owner of Zelda's Shoe Bar in Portland, OR, on surviving this challenge – just like all the others she's overcome in the past 26 years.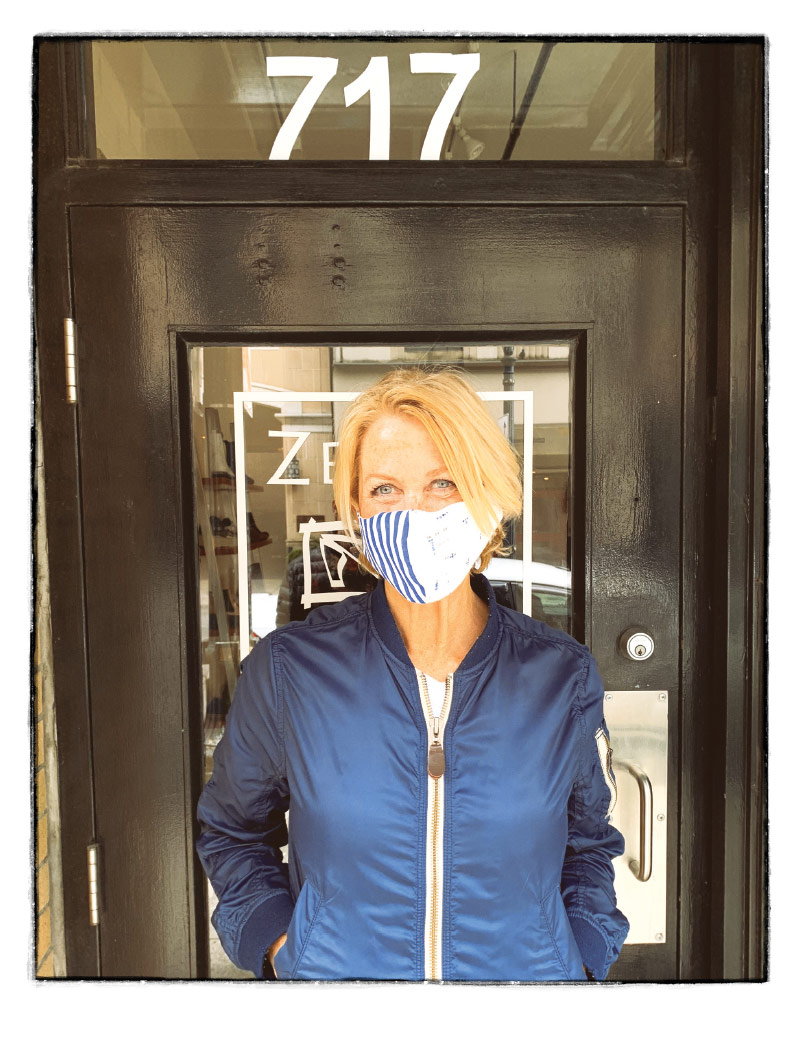 We closed our doors on Mar. 15, not knowing how long this would go on. Essentially, it was no business to pay the bills at first. I reached out to my vendors to put deliveries on hold and explain the circumstances, which they were are aware of and in the same boat. After the initial shock and whipsaw of emotions between despair and action, I began applying for government grants and low-interest loans. This is not my area of expertise and it has been a very stressful process.
Then, one of my reps called to check in. We put our heads together and decided to stage a virtual trunk show with his line via Zoom. Both of us were rather new to the video platform. I invited a small, select group of customers and we sold some shoes! There's lots of room for improvement, but it was a fun process. A follow up to that has been Facetime shopping with customers and drive by pick-ups. My customers have been amazingly supportive, and I've actually liked working from home and having this break.
On the scale of challenges I've overcome in 26 years in business, this one ranks at the top. The big difference, however, is the experience I've gained from overcoming challenges like the dotcom bust and the Great Recession. Those are helping me get through this one. I realize that I'll get through it, in some way or another, by switching up how I do business. I'll be ok. That confidence is what powers me forward—and by doing something. I can't just sit around and wait for a government check.
We're a small shop and generally have only one or two customers in at a time. So, by appointment has worked really well. I serve wine or sparkling water, and customers have all the time they need or want to shop safely. As we allowed to welcome larger groups, I plan to hold more shop parties.
Going forward, I'm optimistic. I've found a new balance in my work as well as some different vendors to partner with. Selling virtually, like on Zoom, isn't the same as an online store, which I currently don't do nor plan on doing. But Zoom, personal videos and intimate walk-throughs with my customers confirms that my business is all about relationships—with vendors, landlords, bankers and, most importantly, customers. Really knowing what my customers like and want, and having meaningful conversations about that, wins over point-and-click, any day.
I plan on seeing this challenge through. I believe that amid difficult times comes opportunity, and we are experiencing that now. There will be new collaborations ahead. This is a chance to think outside the box—or even the store! Reaching out and proposing ideas and concepts I may have never considered or even thought of before. We need small businesses to survive and thrive. I'm pulling for all of us little guys!
Tougher Than the Rest
David Kahan, CEO of Birkenstock Americas, says the virus slayed mediocrity, and he's ok with that.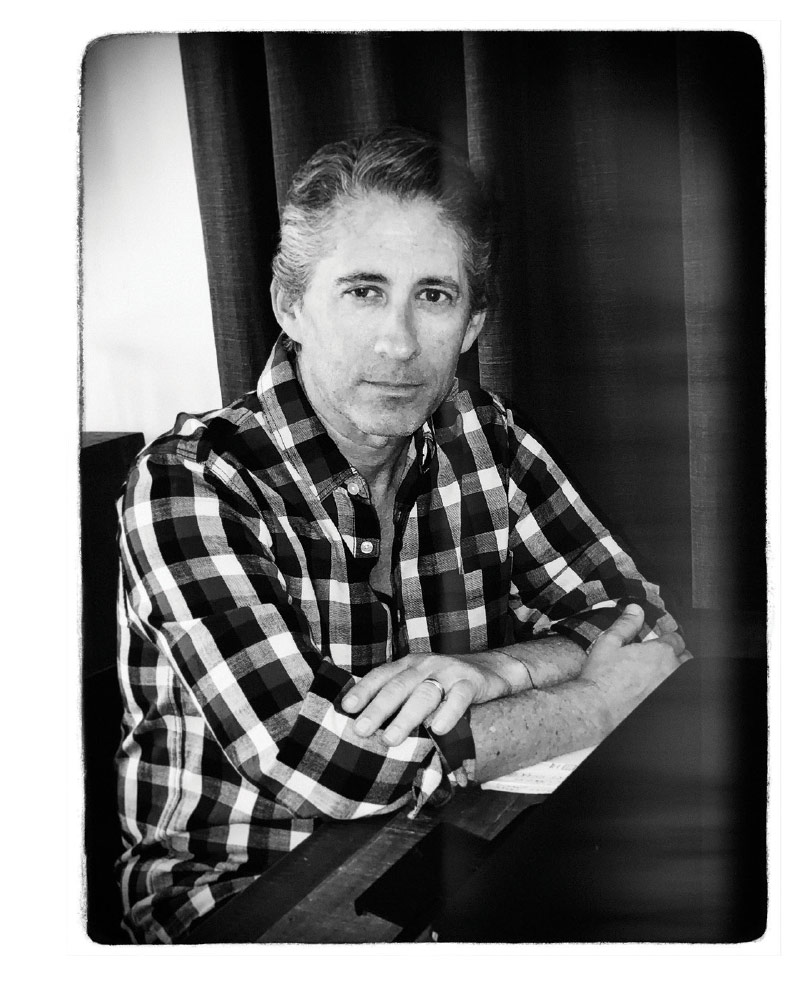 Opportunity Knocks: While the virus has ground much of retail to a halt, we view this as a business interruption, not brand interruption. In fact, this has been a brand amplifier. We're experiencing tremendous media exposure as many features include Birkenstock as a must-have for at-home wardrobes as well as many celebrities sharing images of themselves at home in their Birkenstocks. Even Kanye West, paid millions by an athletic company to endorse their brand, showed up for a GQ cover shoot wearing Birkenstocks. Millions of people working from home have discovered that wearing our footbed all day molds to their feet and provides functional orthopedic benefits, which is what real comfort is all about—not squishy insoles, slippers or flip-flops that you can't even properly walk in. Consumers also want products from brands that give them a sense of certainty in uncertain times, and I believe no brand does that better than Birkenstock.
Retail Apocalypse Now? Absolutely! And let's face it, this has been a long time coming. Some large chains teetering now have been so for 10 to 15 years. Some smaller retailers that live month to month in survival mode, now find themselves below water. This will separate true brands from labels that have virtually zero consumer following. I hate to come across severe, but mediocrity somehow got by prior to this crisis. Who needs mediocrity in their lives? The best brands and points of distribution are digitally savvy, consumer-centric and see this as the great awakening. I think ESPN's The Last Dance series about the Chicago Bulls' championships run led by Michael Jordan is apropos to what the industry is now experiencing. There's the Jordan level and then there's mediocrity. Like the NBA Finals, this pandemic is the Footwear Industry Finals. It's the ultimate survival of the fittest match and mediocre won't survive going forward, and that's ok by me. We view ourselves as one of a few organizations with vision, strong global brand management, solid consumer connections and the strength as an enterprise to get through this crisis so we don't just survive, rather we thrive.
What New Normal: You won't hear our team talk about a new normal. What is normal, anyway? Brand management has never been normal. Everything has been changing for years, and this virus just sped up the pace. So we have not pivoted one bit. We've remain extremely disciplined in our distribution. We choose our retail partners wisely and each point of distribution must serve a purpose that can be complementary to our direct-to-consumer interaction. Any retailer who is transactional by nature is not consistent with the values and equity of a brand of our stature. Post-Covid-19, our retailers will be determined by their financial health and ability to tell our brand story in-store as well as via digital and social interaction.
Shop Local: We hope that many consumers will return to shop brick-and-mortar, and do so locally. There are dozens of great independent footwear retailers across North America who provide service that is unparalleled, and with whatever health and safety measures that will now be included, should continue to serve their local communities. Like we've been saying before this virus, we want independent shoe stores to focus on local community engagement. Stop trying to be an Amazon seller and getting table scraps that yield cash but zero sustainable competitive advantage. We believe now is the time for local retailers to invite their communities back, let them know they have taken all safety measures and remind them of the service level they provide. 
Joy to the World: The biggest takeaway from this is how much people miss social interaction and purchasing for joy versus necessity. By and large consumption has been need-based—milk, eggs, toilet paper, hand sanitizer—yet here we've sold thousands of Birkenstocks during this period. It shows that people enjoy purchasing products that give them happiness and satisfaction. In that regard, there may be pent-up demand to purchase such items as the country reopens for business, which bodes well for us.
Shelter from the Storm: Watch The Defiant Ones, the story of how Jimmy Iovine and Dr. Dre reshaped the music industry by doing the exact opposite of what the majority were doing. Watch The Last Dance to grasp the difference between Michael Jordan and everyone else not just regarding talent but, far more important, his drive to win. Read The Splendid and the Vile to understand how one man's character, Winston Churchill's, led a nation during crisis. Reread To Kill a Mockingbird or watch the movie—Atticus Finch leaving the courtroom is one of the best scenes ever filmed. It's a life lesson in three minutes! And listen to Bob Dylan. He has numerous songs that cut through the BS and lay bare what people need to hear. And enjoy family.
The Times They are a Changin': Covid-19 is the ultimate separator. It's separating skilled retail operators from those who play with an outdated business model. It's separating authentic brands with consumer relevance from those who are just selling shoes with a label inside. It's separating the many who've been playing to survive from the few who have been playing to thrive. It's separating all of us physically from people we love and enjoy being with, but that's hopefully short term. Long term, it's separating those who serve others and those who serve only themselves. Those who lift others and those who just lean on others. Those who, by what they do, create and bring forth into the world, raising the collective energy of mankind, and those who just con their way through life. It's a time of choice, and the world needs more of those who choose to walk the higher ground and raise the energy of others.
A New Doctrine
Matt Priest, CEO of the Footwear Distributors and Retailers of America, on industry tenets coming to light amid the pandemic.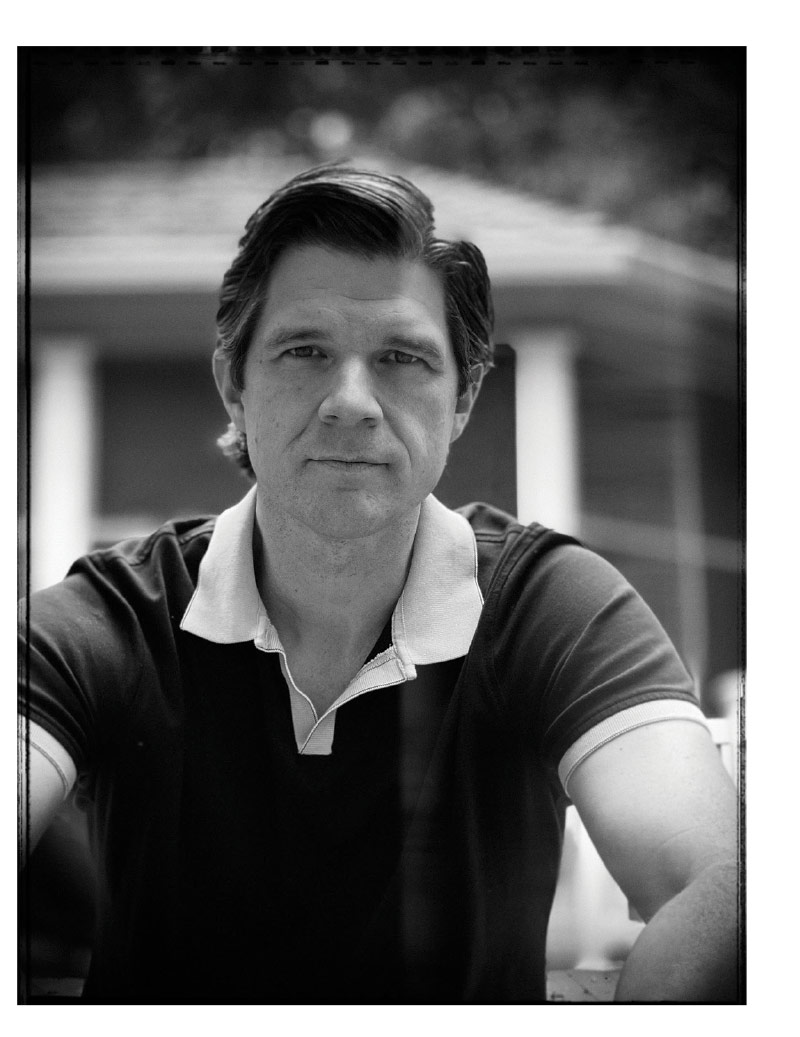 The Mother of All Challenges? As someone who tries to avoid dramatic and hyperbolic pronouncements about situations both personal and civic, this ranks at the top—and it's not even over yet! To go from a roaring economy with healthy footwear sales and consumer engagement to absolutely no sales overnight is unprecedented. When you combine US-China trade war that's raged for the past several years with the Covid-19 pandemic you have a man-made and a natural crisis crushing our industry one after the other. A full and final assessment will be made over time but, for now, this is the largest challenge we've ever faced.
The real Retail Apocalypse? The move from brick-and-mortar to online, forcing the rightsizing of the American retail landscape, has been coined the Retail Apocalypse for quite some time. While those recent changes have been disruptive, it's fair to say that our prior challenges were many things, but apocalyptic was not one of them. Now, with scenes of empty stores, abandoned parking lots and deserted sidewalks, the phrase feels far more apropos. For my fellow Bible nerds, the word apocalypse is Greek for "revelation" or "unveiling," so the questions I come to are: What will this reveal about who we are as a society? What will we value? How will our industry rebound and respond? Those answers will come in due time.
New Rules: Our sense of personal and corporate security is gone. The foundation under us has been shaken to its core and the need for companies to be intentional and strategic in their planning and execution is of paramount importance. The crisis has expedited the need to develop and maintain robust direct-to-consumer strategies, systems and programs.
Ready, Set, Pivot: This is a moment FDRA has been prepared for quite some time. Not that we knew any of this would happen, but for the past several years we've been implementing a strategy focused on enhancing the way we communicate over a variety of different platforms—like our podcast Shoe-In show, the launch of a multitude of websites and portals focused on specific issues impacting our industry and the use of Zoom and other digital meeting tools to gather people together around areas of common interest and concern. Before the virus broke out, we had already hosted a digital meeting over Zoom in the anticipation that a recession would arrive at some point, curtailing travel and pushing people to utilize more online tools for meetings and engagement. You couple these tools with the fact that all FDRA staff have cut out long commutes, travel days and other inefficiencies and you'll find that we have pivoted in an effective and powerful way—something I hope the industry is proud of.
On the Bright Side: I'm optimistic in general and knowing what I know about the ingenuity and heart of these shoe companies that I love, it's hard not to root for the American footwear industry as a whole. This is not to say that there isn't heartbreak, layoffs, closures and consolidations. Optimism doesn't ignore these very real and damaging realities but instead, it holds on to hope that out of this challenge a new and stronger footwear marketplace will arise. More specifically, I think the crisis will help companies prioritize their core strengths and provide opportunity to shed any legacy initiatives and projects that have been ineffective—even if considered sacred cows. It will also help companies move to more digitization in design, development and sales with more urgency. This will create more efficiencies and improve the competitiveness of our brands and retailers over time. Lastly, it might keep all of us from traveling so much. With the socialization of these new digital tools, the need to travel to Asia regularly or coast-to-coast will judged through a more discerning lens and only take place if deemed mission critical. It will also provide more time with family.
Some Good News? There is good in everything, and this is no different. Our industry is relational and the relationships we've all built up over the years has made this experience more bearable. I also think we now value these relationships far more than even before. Couple this crisis with the death of an industry icon like Bobby Campbell (CEO of BBC Intl.) and we're all reminded that this time and place in the history of our industry is fleeting. We should cherish it before it's all over. Gathering our footwear family again at some point soon will be really important for the health and vibrancy of the American footwear industry. Until then, I'll keep working vigorously to stay connected with my industry colleagues and friends.
Strength from Within
Steve Sedlbauer, president of Cougar Footwear, on how the pandemic-induced pivot has made the company stronger, quicker, more compassionate.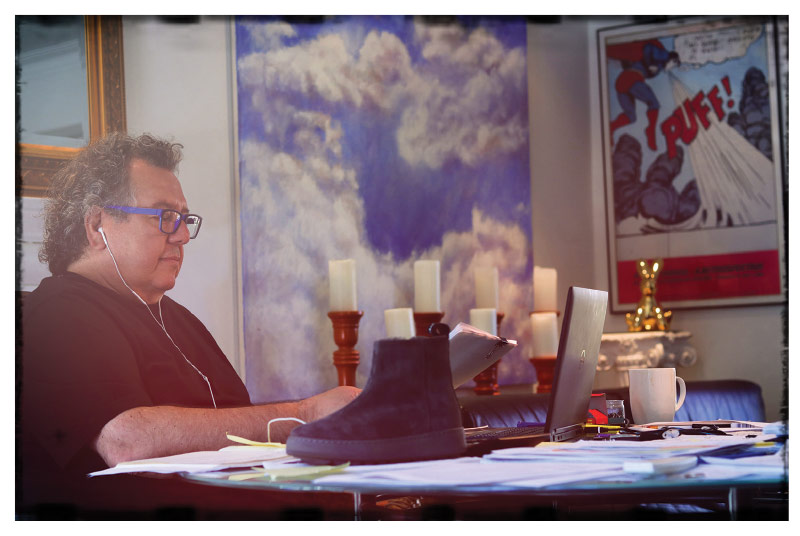 Our staff has been working from home since early March. We orchestrated a virtual management process to enable us to oversee all aspects of the business. I quickly realized how strong our team is throughout the organization. We've been able to operate effectively and, in fact, it's strengthened how we work cross-functionally. We are communicating well and teamwork has been exceptional. Our strength is our people. I see this spirit continuing after the virus resolves, and that's a good thing. But it would be selfish or naïve to say this is the No. 1 challenge. Certainly, there have been company and personal challenges that may seem as significant, but this virus affects the entire planet. Families are struggling to pay for basic needs.
Internally, pivoting is the new normal! Game plans are refined on a daily basis. We've turned every process on end in customer service, finance, warehousing, marketing, etc., to look at how we can maximize and leverage our efficiencies. Externally, we are ramping up digital efforts both in B2B and B2C. Partnering with our retail customers is key, and we've just launched a Cougar Cares initiative for our wholesale business. All our retail customers mean the world to us. We've always been their partner and we will continue to do so in this unprecedented time. Each scenario is unique, and we are working creatively with everyone. Under this umbrella, we're creating a digital catalog and building new business tools for our buying community so we can better interface and work with them. We don't see this as interim; we see this as the future.
Fortunately, my brother (Ron) and I own the business and we don't have to answer to investors. We're nimble enough to be flexible and change course quickly. Making decisions speedily in a fluid situation and being open to new ways of thinking is working for us. Also, our product category fills a genuine need. Cold weather footwear will be required when the fall and winter seasons arrive. We must continue to deliver on our brand promise without compromise to succeed.
I'm optimistic by nature, but also a realist. This situation has expedited the inevitable for many businesses and industries. The effect on retail has been catastrophic and all levels will feel the effects for years to come. The most creative and resilient will survive. I believe that with all challenges, no matter how significant, opportunities surface. I expect there will be positive changes for the retail industry in time. I'm a big believer in community-based retailing; a large portion of our business is with small, independent retailers. One such retailer in my city has adapted well during the stay-at-home, using his local knowledge to service customers and build a stronger bond with his clientele. I think shopping local will be top of mind with many consumers—provided they have the product. Over time, consumers will go to where the product is that they need, whether it's local, department stores or online.
Face-to-face personal interaction in stores will be a challenge for some time. Many consumers have been forced to join the online shopping world, and commodity products will likely be more purchased that way going forward as consumers discover the convenience factor. However, I expect for fashion and footwear the live shopping experience will evolve and adapt to the new realities, whatever that may be.
Now More Than Ever
Shawn Osborne, president, Two Ten, on how the industry charity is answering the call for assistance like never before.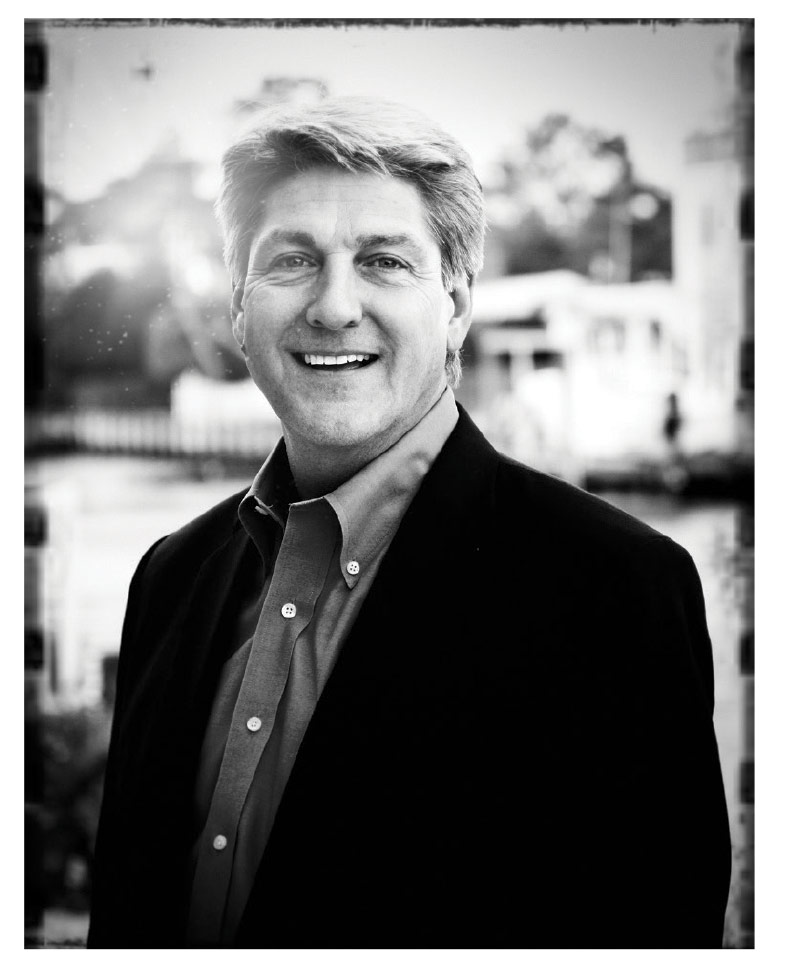 Q. On a scale of industry challenges Two Ten has addressed over the decades, where does this one rank?
A. For more than 80 years we've been upholding our mission to take care of our footwear community in the United States—through wars, recessions, industry set-backs, natural disasters and every other crisis imaginable. But we've never experienced anything like Covid-19. We are dealing with 10 times the number of applications for emergency financial aid than we normally receive and, for the first time, they're coming in from colleagues in all 50 states. This pandemic didn't just impact hourly employees—it impacted our entire workforce and underscored the importance of having a crisis relief fund in place to help every employee who turns to Two Ten.
Q. What has Two Ten done to answer the unprecedented need?
A. First and foremost, we've been focused on ramping up our ability to respond as quickly as possible to the increased need. This has included expanding the number of social services specialists who work directly and confidentially with footwear employees needing crisis relief; implementing new technologies and refined procedures that help expedite the application process; and recruiting, training and deploying a core of volunteers to help with applicant relations and support.
Q. What does Two Ten need most right now?
A. We need financial support! Roughly 60 days into the Covid-19 pandemic we've already granted close to $2 million in crisis relief to help our colleagues keep food on the table and a roof overhead. That number will increase to $3 million by the end of June. But with 60 percent of our industry currently unemployed or furloughed and deferring payment on things like rent, mortgages, utility bills and car payments, we anticipate monumental financial hardship as these bills come due and many will still be out of work or buried in unsurmountable debt. We could require in excess of $10 million over the next 12 to 18 months to get our industry back on their feet. We need significant contributions to our Crisis Relief and Financial Hardship Fund. This can be in the form of product donations for our Covid-19 Share Your Shoes Campaign, for which we take excess inventory and monetize it; contributions to our Major Gift Campaign, which was recently launched with a very generous $500,000 donation from Glenn and Midge Barrett; and o cash donations in any amount directly on our website, www.twoten.org.
Q. Despite the unprecedented need for assistance, why might you still be optimistic about the industry?
A. What keeps us optimistic is the spirit in which Two Ten was founded: In business we compete, but as an industry we are a community. Whether a wholesaler, retailer, component maker, etc., all come together to donate and to support. The core of who we are as a community never changes. Tough times remind us of how resilient we are as an industry, and how much we appreciate each other. This crisis has also elevated the importance of Two Ten and the safety net it provides for our industry.
Pandemic Pivots
Tony Chiappetta, co-owner of Chiappetta Shoes in Kenosha, WI, on how the 99-year-old business has fought back – hard.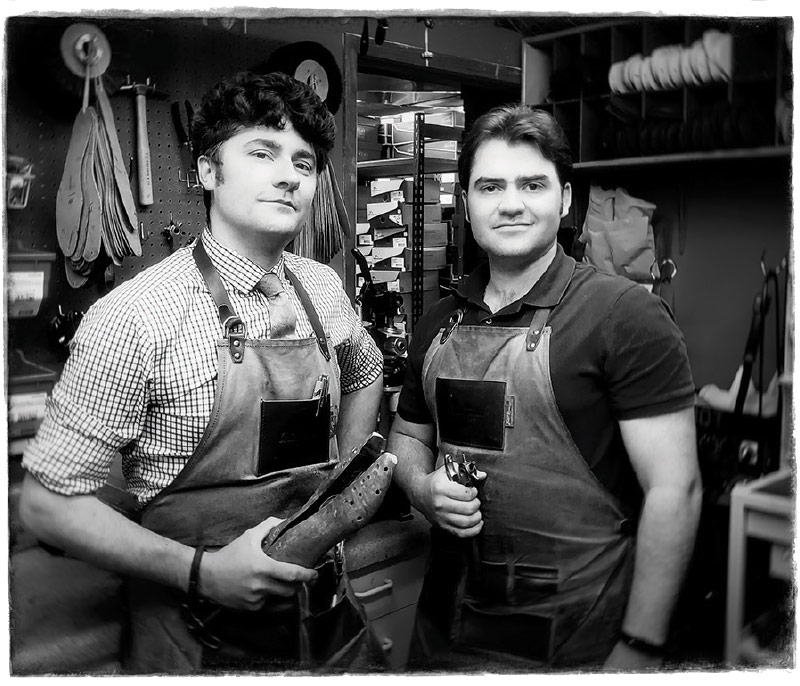 By the Numbers: Our store closed for two weeks and reopened with limited hours Mar. 30. March sales dropped 41.1 percent YTD and April fell 59.5 percent. But we consider our April numbers a blessing as we hustled, made some good decisions and pivoted our revenue sources. Normally, sales breakdown 25/75 percent online to in-store, but April pivoted to 70 percent online with a huge increase in traffic to our website and Amazon Marketplace. We did everything we could to maximize online operations during the first two weeks of the lockdown. A lot of SEO work enabled us to get a large majority of our products into our Facebook shopping feeds, we added brands to our Amazon Marketplace and we did a few website enhancements that we hadn't had time to do before. As April played out, we brought back our full-time employees and half of the part-timers. We began operating at full hours May 4. The month trended up each week and we expect sales to be down 12 percent.
Full Speed Ahead: Nick Kolterman of Fit My Feet in Sioux Falls, SD, gave a great tip to discount our custom orthotics to drive in-store sales. It was a huge success—we had our best week ever in custom orthotic sales the first full week of April. It was easy to run as the offer was only for customers who already had inserts. All they had to do was drop off their plaster molds. So, limited contact, an easy sale and it kept my cobbler working! In addition, while our full-time staff was furloughed, we had four of them start pedorthic training. Coming out of April with four new pedorthic apprentices is huge for any retailer focused on customer service.
Virus Lesson: Act quickly with conviction and as much information about your unique situation. Also, fail fast. Recognizing a poorly performing marketing campaign, optics, etc. and pivoting to the next idea is essential. Every day counts with suppressed revenue. In addition, top vendors are key. If your store was closed or you lack manpower to create content for lesser known brands, those with greater customer awareness drives demand. Lastly, diversification wins the day. Selling into any channel profitably helps weather demand shocks like we just experienced. We sell via our store, website, Amazon Marketplace and Facebook shop.
State of the Industry: It's going to be extremely difficult. As founder and administrator of the Facebook group, Shoe Dogs United, I've had a firsthand view on how retailers and vendors are handling the pandemic. So many retailers went without revenue for 8-plus weeks. Fixed costs aside, vendors need to get paid, and I can't see any of them taking inventory back. I expect a rough stretch through early July as vendors fight to get paid and to pay their suppliers. On top of this, this situation is fractured state by state, and we still don't know a lot about the virus, fueling more uncertainty. SS20 merchandise will be discounted heavily the whole season, so margins are shot. FW20: I see a lot of purchase orders being cancelled, if they haven't been already. SS21 should be a clean season, but with the fear of travel, how much business can we plan on Zoom?
Brick House
Larry Schwartz, CEO of Aetrex, reports from an epicenter of the pandemic. Though employees lost friends and family members to the virus, the company remains solid and ready to rebound.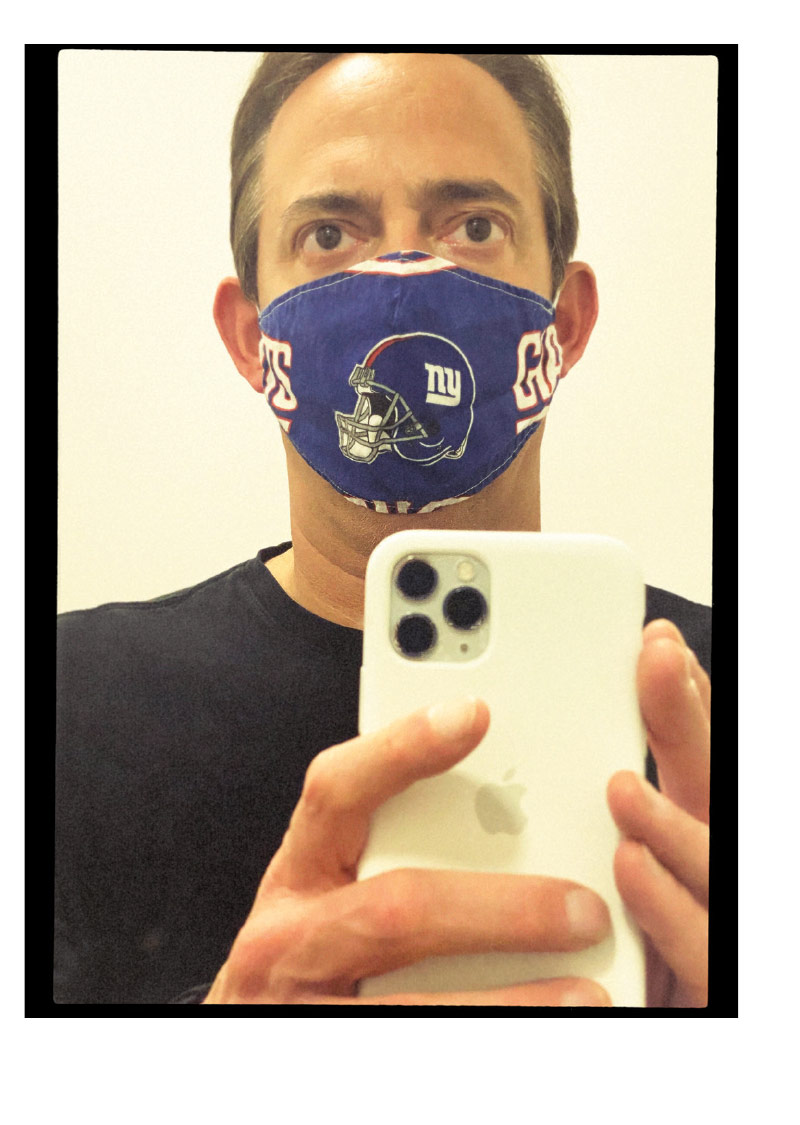 We've been impacted in many ways. We're based in Teaneck, NJ, outside of Manhattan, and one of our employees was one of the first Covid-19 positive cases in our state. So we were initiated by fire quickly. Since then, the primary concern has been the safety of our employees, and balancing this with keeping the company moving forward. Most of our retail customers have been closed since late March, so sales have been impacted significantly as well. On a personal level, my parents both had the virus, but my family was very fortunate as they have fully recovered. Other close family members have had it too. I can go on and on; it was intense in the beginning. A lot of people at Aetrex lost friends or family members, so it's been an extraordinarily difficult time on a human level.
It's certainly the biggest challenge we've faced since we've grown from a small company. There's a lot of moving parts for us to navigate. We did have to furlough some employees. (I can't wait to welcome everyone back over the coming months!) We also have had approximately 75 percent of the team working from home right now and have made many changes to internal policies as we prepare for a return to the new normal. I think we've done a nice job keeping up with CDC guidelines and have a whole team working to ensure a safe environment as employees start returning to our office. We've also tried to work closely with our retail customers to be good partners and have good communication regarding the financial and supply issues that everyone is facing.
Despite these challenges, Aetrex has benefited from its sound fiscal management over the years and from having virtually no debt. Our strong balance sheet and the fact that we don't own any stores allows us to pull the necessary financial levers to control our situation. As I've told our team, "We're a brick house," and we can weather a big storm. I'm not sure if this is an apocalypse, but it's certainly a tornado. It gives perspective that any difficulties we've faced over the past 12 years as an industry were really not a Retail Apocalypse as many have labeled it. I believe, in fact, that the vast majority of retailers will survive this crisis, especially those that weren't highly leveraged before March. One thing that hasn't changed is that there will always be tremendous demand for footwear. While I expect many long-term changes in consumer behavior and in the retail experience, going forward we'll probably have a safer, cleaner and healthier shopping environment for consumers.
I'm always optimistic about our business and remain confident that when this pandemic ends—and it will end—that Aetrex will be in a strong position. We're laser focused on developing new foot scanning technologies for our retail partners, both in-store and mobile. And it's been uplifting to witness the unselfish and team-driven actions from some of the amazing people here at Aetrex. I've also seen things over the past couple of months that make me even more optimistic about humanity. As most know, the greater New York area took a disproportionate beating from the virus. But an under told story is the thousands of nurses and doctors from around the country who left their families and flew to our area to help. We've connected with over 5,000 of these frontline healthcare workers and donated clogs and orthotics to provide them with a little comfort and relief. Their actions have been selfless, heroic and deeply inspiring.
This reinforces my belief that attitude is a choice, and that you might as well enjoy life during normal times, because you never know what's around the corner. I also think our country needs to have a more honest conversation about some of our problems regarding health, diet and the media. Hopefully we'll eventually emerge as a healthier nation and people will gain a better understanding of what they can do to reduce risk factors associated with most disease and other major health issues. Fingers crossed that we learn a lot and get better as a society.