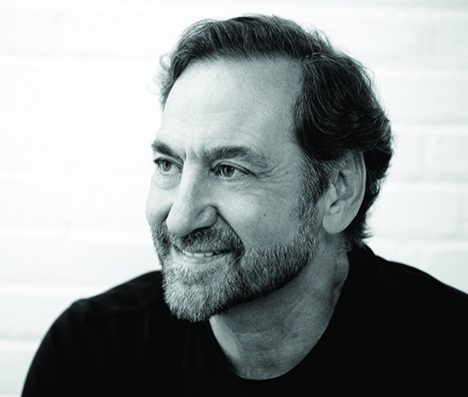 Perhaps it was destined to play out like this for industry veteran Bob Infantino. Full circle career symmetry, from a comfort footwear perspective, is just so fitting. As one of the first retailers ever to stock Rockport shoes in the early '70s at Altier's Shoes in his hometown of Rochester, NY, Infantino eventually crossed over into wholesale in the early '80s where he led Rockport's product and marketing team for about a decade. He then went on to an 18-year run at the helm of Clarks Companies, N.A., followed by the launch of the start-up Drydock Footwear (makers of Cobb Hill, Dunham and Aravon) in 2012. He returned late last year to lead Rockport again as a stand-alone company newly minted as The Rockport Group under the joint ownership of Boston-based private equity firm, Berkshire Partners, and New Balance Holdings, an investment arm of the athletic footwear company.
You might say Infantino and Rockport needed each other. Infantino likes to dream big, and while Drydock Footwear (led by Cobb Hill) was making solid inroads into the marketplace, the growth trajectory was still years away from matching his previous gigs at Rockport (when annual sales soared from $30 million to $100 million-plus) and Clarks (where the business grew into an $800-million powerhouse). Rockport, in terms of brand recognition and size, is much further along. It's an iconic American brand synonymous with comfort, innovation and craftsmanship. It offered the head start Infantino was looking for to once again build a major casual lifestyle brand on a worldwide scale. "I like the bigger canvas to do something like this," he says. "I like creating a big team.
"My nature is to do more," continues Infantino, who shows little desire to retire. "I don't think I've ever realized that, at some point in life, you stop doing things."
In recent years, Rockport slipped from its perch as a leading comfort brand. To say it was taken down-market might be overly critical, but after years as a subsidiary of Reebok, which has been a subsidiary of Adidas for the past 10 years, the brand had become an afterthought and an anomaly alongside two major athletic businesses. Rockport was in desperate need of oversight by people from the comfort and casual footwear space. Specifically, people who knew and appreciated its rich history and believed that with the right positioning, investment and seasoned management the brand could once again be at the forefront of comfort footwear innovation and styling.
"A talented group of people have come back to this family brand and are nurturing its roots to make it great again," Infantino explains. "We are some of the original caretakers, and we're making sure every aspect of Rockport receives the attention and care it deserves. You will see that dedication come through in every single pair of shoes we make."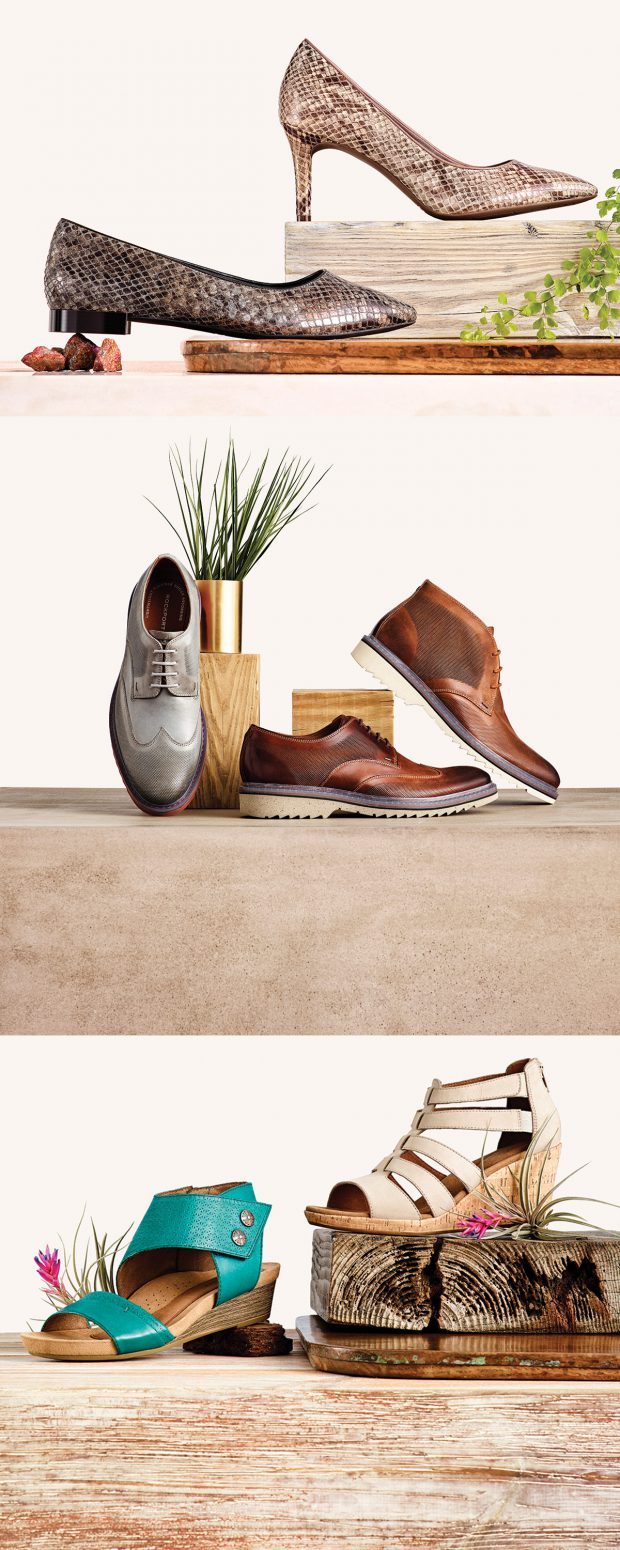 Those original caretakers include Rick Byrne, vice president and lead product engineer, who ran Rockport's model shop years ago, and Roberto Grosso, senior vice president sourcing and manufacturing, who once worked for Rockport founder Saul Katz. In addition, John Daher, senior vice president of product development, who grew up in his parents' shoe store and ran his own retail business before becoming Infantino's right-hand product guru at Clarks and Drydock, is a key member of the new team. Sue Dooley, senior vice president of marketing, has also rejoined Infantino. She had similar respnsibilities during a stretch at Clarks and Drydock. Taken as a whole, Infantino says the new team is the perfect complement to what was the Rockport team under Adidas: The women's product talents and strong independent retailer ties of Cobb Hill balance out the men's product expertise and established key account relationships of Rockport. "Our combined expertise fits together beautifully," he says, adding that this is collectively the most talented team he has ever assembled. "We have a spectacular group running this company in all facets of the business. These are real shoe people—everyone on the senior team has been in the business a long time. They all understand shoes: how to make them and what makes the insides of them work."
That's how Rockport made its mark—introducing breakthrough comfort technologies that worked. It's long been a brand noted for introducing firsts—like being the first "brown shoe" brand to introduce "white shoe" athletic technology in the form of EVA midsoles, heel cups and removable footbeds into casual styles. It was the brand that created the DresSports shoe, which garnered worldwide attention for its performance features when a former employee ran the New York City Marathon wearing a pair—one of the most effective comfort footwear testimonials ever. It also introduced such iconic shoes as the ProWalker, basically inventing the walking category, and its redesigned boat shoe was a technical masterpiece worn by sailors during the world's most challenging open sea races. Along the way, Rockport cemented its position as a leading comfort brand around the world. The brand became synonymous with comfort as well as handcrafted American styling.
Never a brand to rest on its laurels, Rockport has approached the market much like an athletic footwear company—always innovating, tinkering and trying to make a better shoe. Innovation is imbedded in the brand's DNA. Its most notable introductions of late, the truWALK and Total Motion collections, are breakthroughs fusing lightweight comfort technologies with style. Unlike athletic shoes, where the technology is the leading aspect of the look, the beauty of Rockport's design is its hidden comfort attributes. It's all there, but neatly tucked inside stylish shoes. In essence, Rockport has been making seamless "wearable technology" since long before it became the emerging head-to-toe category it is today.
Ready to Rock
If Rockport built its reputation on innovation, expect more of the same—only this time on steroids. It starts with the facilities: The company will be moving into new state-of-the-art offices in Newton, MA, later this fall. The 70,000-square-foot former mill building will feature an open floor plan, an R&D work shop, photo studio and a room dedicated to focus groups. Additional homey touches will include a working kitchen, fireplace, courtyard meeting area and bicycles to explore the local scene.
The new offices will also be filled with top-notch talent. "We have tripled the amount of resources in product development," Daher says, noting, "It's all about specialization and segmentation today, and we now have multiple business units featuring separate teams dedicated solely to each unit." One of those units, Daher says, is focused purely on innovation. "We've taken it off calendar because the regular six-month product cycle doesn't allow enough time for such development," he explains. "We'll now be able to incubate new comfort systems and styles. We'll create multiple prototypes to make sure they are right before we release them into the marketplace." Daher adds that it's part of an overall commitment to product excellence, which also includes a design lab based in Italy. "We have to be thinking about and developing the next big thing," he says. "It takes time and it's a big investment, but it's a great investment for the future of Rockport."
That future begins with Rockport's Fall '16 collections, which is led by five revamped divisions: Total Motion, Cobb Hill, Active/Innovation, Men's Dress and Men's Casual. The shoes, Daher assures, are best-in-class across all categories, whether it's a style from its new men's DresSports Modern line aimed at younger metropolitan professionals or a women's waterproof boot replete with beautiful leathers, hand-burnished details and interesting textiles that blend fashion and function seamlessly. To that end, consumers increasingly expect the best in performance and style today. "The ability for a shoe to feel like a sneaker is most relevant today," Daher offers. "If it lacks those qualities, it's just not accepted in the marketplace."
Fortunately Rockport's unique heritage allows it to pursue function and fashion on a broad scale. "The Rockport banner gives us that license," Daher says, noting that building The Rockport Group's product development department has been a dream job. "We have opportunity to create our own looks as well as play in multiple classifications. It's a tremendous platform to build on," he says. "And we have the best-of-the-best in terms of product directors, designers and engineers to make it happen."
Attention to detail and brand affection will be evident in Rockport's pinnacle collections, aimed at better-grade independents and department stores. In that regard, Infantino says the company is going back to its roots, relying on specialty retailers to convey the brand's quality story. "That's where we can really showcase our brand and do it with shop-in-shops. Those stores will help create our new brand image," he explains.
Rockport's women's collections will be another major focus going forward. Infantino predicts the brand will be split 50-50 between genders over the next five years. Helping to galvanize that shift is the rebranding of Cobb Hill as the Rockport Cobb Hill Collection, which gives immediate entry into 2,000 doors nationwide. Beyond that, Infantino knows great product is the most effective way to change brand perceptions. No one had heard of Cobb Hill, he notes, but it broke into the market on the basis of its strong collections. Pairing the two names, Infantino believes, is a win-win: "Consumers are going to see this beautiful product under the marquee of Rockport. Great product paired with a brand with great consumer recognition just makes sense."
Infantino predicts Rockport's reputation for comfort, innovation and American heritage will strike a chord with female shoppers. "Even before consumers think of it as a men's or women's brand, they think of it in those terms," he says. "For those who might not, changing that perception starts with making the right shoes."
For Spring '17, specifically, that translates to the relaunch of the Prowalker. The iconic fitness walking shoe, first launched in 1985, has been updated as the Prowalker truFLEX, a dual gender collection aimed at today's modern, active consumer. Also of note for next spring: the heritage DresSports collection that, Daher says, involves a "multi-tiered, multi-consumer approach" designed to achieve a more balanced distribution and reengage independent and premium level retailers. "We'll also be expanding our Total Motion men's collection with a modern loafer program and a new modern dress program," he says. On the women's side, Daher cites the Total Motion collection—led by its varied heel heights and classic silhouettes—and the handcrafted Cobb Hill collection as standouts. "Consumers will see perf detailing, caged silhouettes and neutral metallics across both collections," he notes.
Great Expectations
Infantino says The Rockport Group is committed to achieving greatness. The Rockport brand alone has potential to become a $1 billion business within five years and it could double that size down the road, he predicts. "It's got that kind of upside," Infantino says, promising that when people walk into stores over the next year, they will immediately see the difference in presentation, signage and, of course, shoes. "It's going to be unlike anything they've ever seen before from Rockport," he assures. "Retailers will be blown away by the professionalism of The Rockport Group."
Helping to achieve those levels of greatness, Infantino says, is the flexibility and freedom The Rockport Group provides. Being a privately held company allows for growth at a manageable and healthy pace. "This is the first time in about 30 years that this brand isn't a small part of a big athletic company," Infantino points out. "It's a brand that is now being run by people who know and love these kinds of shoes." Being privately held also enables the company to do what's right for Rockport rather than what's dictated by a parent company with other interests. This includes investing properly to upgrade every aspect of all its brands in terms of product, marketing, personnel, in-store presentation—you name it. In fact, Dooley says its upcoming "Made for Movers" re-branding celebrates not only the people wearing Rockport but also the design team behind it. Digital marketing campaigns will feature product, the people who made it and the movers who wear it. "We want consumers to know that  they are buying from a company full of people who are truly dedicated to the art of shoemaking," she says. "And once they are in our product, they can keep moving without a second thought to comfort and style."
That's the up-to-date Rockport story. It's a tale steeped in 40-plus years of rich, New England shoemaking heritage but with what Infantino believes has worldwide appeal and its most exciting chapters still to unfold. "There's a passion here that didn't exist before," he says. "We're all in this together—a family that truly cares about our brands, our retail partners and ultimately, our consumers."
The timing is ideal. Trends such as wearable technology and casual dress coupled with a renaissance in men's fashions all bode well for Rockport. In addition, the brand name is widely recognized, which offers a far easier path than having to launch from scratch. What's more, the track record Infantino and his team have earned for building powerful comfort brands over the years is a huge confidence builder among retailers.
"With Bob Infantino as CEO of The Rockport Group, I can foresee the revitalization of the Rockport brand, especially in women's," confirms David Vella, vice president of the Canadian chain Walking on a Cloud. He reports that Cobb Hill has been the fastest growing brand of late for the 20-plus store chain. "The DNA of Cobb Hill entails having the best value with sizes and widths with styles suited specifically for North American markets," he notes. "I expect to see similar growth in core Rockport items as was done with Cobb Hill."
Michael Hendler of True Alliance, the Australian and New Zealand distributor of Rockport, expresses similar high expectations with Infantino and his team at the helm. "Bob and his team really understand the category in both men's and women's," he says, adding they know the needs of the global market as well. "Rockport has been and I expect will continue to be a very important part of our business, not only from a turnover perspective but in also allowing us to continue to offer our consumers the very best in comfort and style."
The enthusiasm extends stateside as well. Dee Calderon, a buyer for Zappos, says the company is very excited about the new ownership. "We have a legend overseeing the brand and the future of Rockport," she enthuses. "[Bob] knows comfort and style and is not afraid to challenge his team to produce. And he listens." Calderon notes that Cobb Hill quickly became a top performer at Zappos and, under this new ownership, expects "that growth to continue" now for Rockport.
Footwear Fate
What were the odds that Infantino would find himself back at the helm of Rockport after three decades, or that many of his key associates would be able to join him in this latest endeavor? He admits it was a long shot, but one he secretly hoped might happen someday. "I always had Rockport in the back of my mind," Infantino says. "Over the past couple of years, I would think to myself, 'It would be nice if it were for sale…'"
The stars indeed aligned, but Infantino acknowledges that acquiring the brand was just the first hurdle; making it great again will be an even bigger job. "I've never worked harder in my life," he admits. "This has been nonstop." While Clarks grew organically from $18 million to $800 million over nearly a 20-year span, "This is jumping in the pool at $400 million [with a brand] distributed in countries all over the world," Infantino says. "It's retail, wholesale, rack stores—a million different moving parts—and we're creating a whole new backroom system on top of that. We've got years ahead of us in making all these details come true."
Succeeding in this business is never easy, especially during the first few years. But if  creating $1 billion-plus footwear companies were easy, anyone could do it. But Infantino and his team are off to a great start, and they're in it for the long haul. "We're dedicated to innovation and looking forward," he says. "That's how we're building the next best thing in the shoe business. It's just a really great story."