Keds
Vintage ads of Keds' Champion sneaker, courtesy of Keds.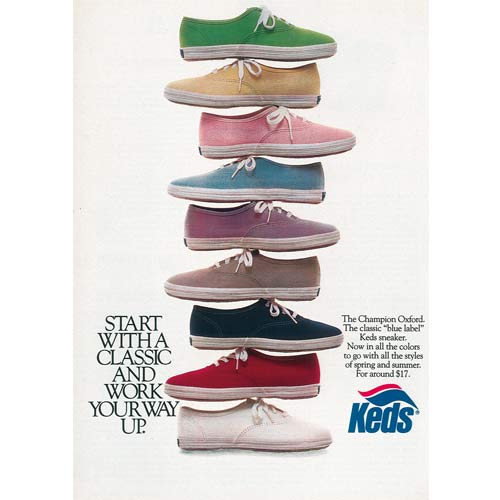 Keds
Vintage ads of Keds' Champion sneaker, courtesy of Keds.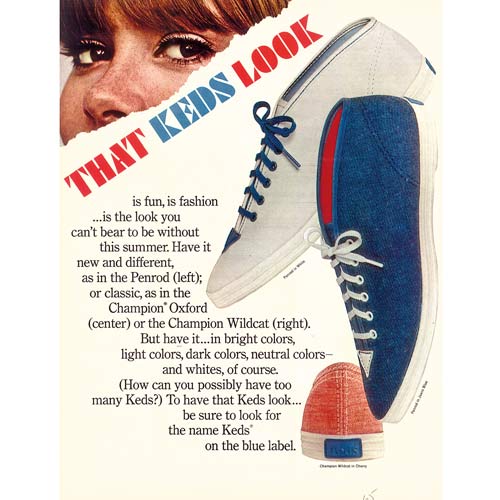 Keds
Vintage ads of Keds' Champion sneaker, courtesy of Keds.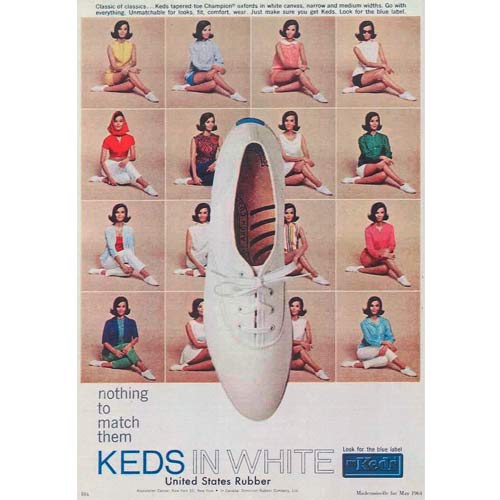 Keds
Limited-edition Champions shoes to commemorate Swift's album, Red.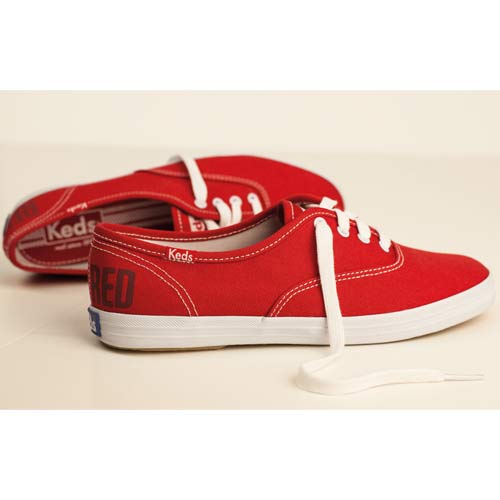 Keds
Taylor Swift, the new face of Keds.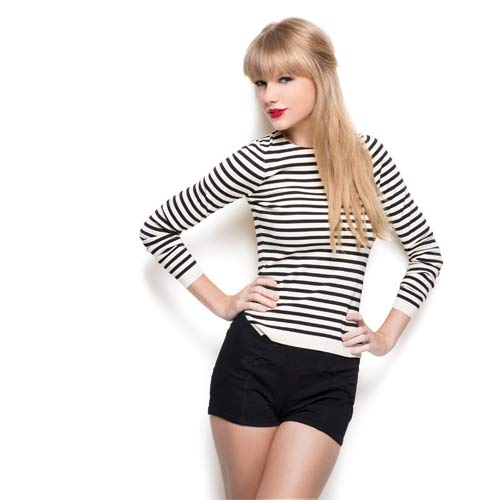 Keds
Style icon and Champion wearer Marilyn Monroe.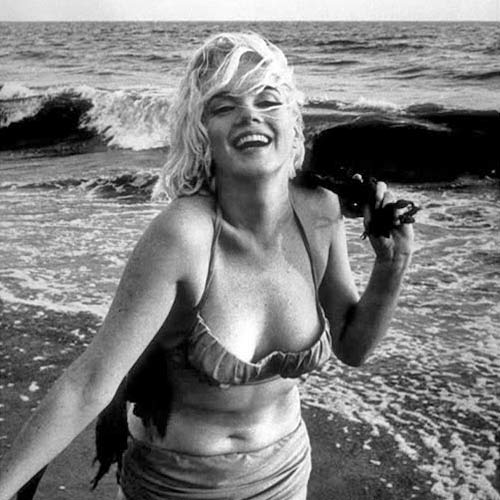 Keds
Style icon and Champion wearer Audrey Hepburn.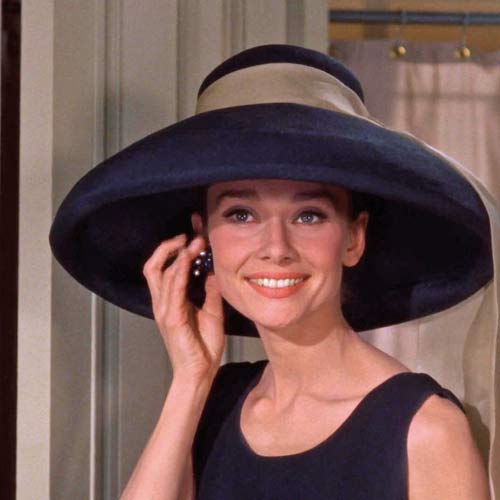 Tod
Tod's "Gommino" Driving Moc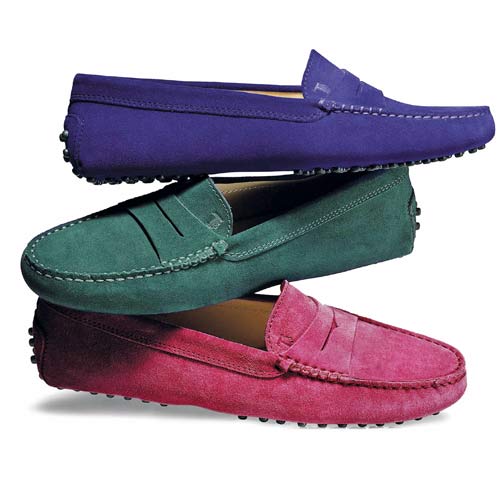 Tod
Diana, the late Princess of Wales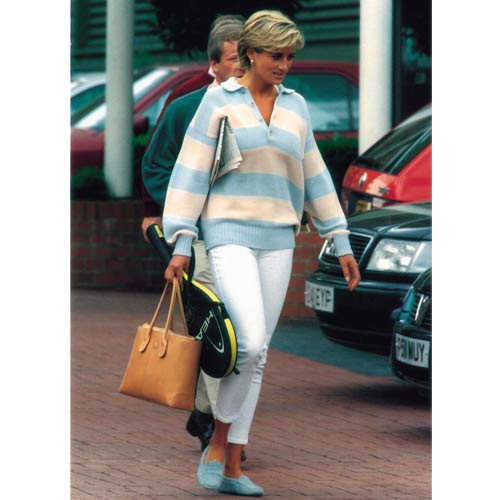 Tod
Jessica Biel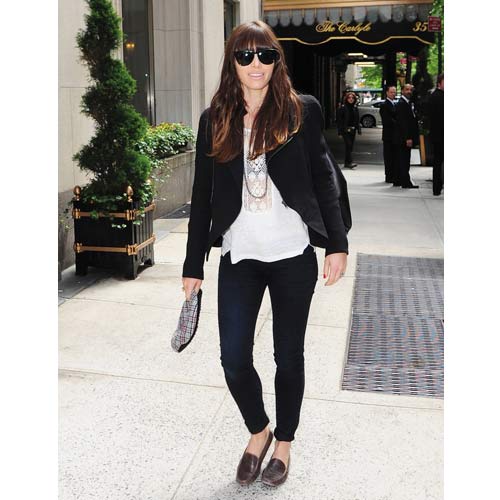 Tod
Zoe Saldana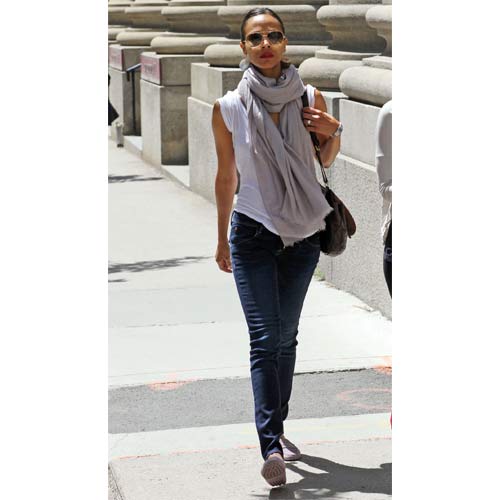 Tod
Tod's CEO, Diego Della Valle.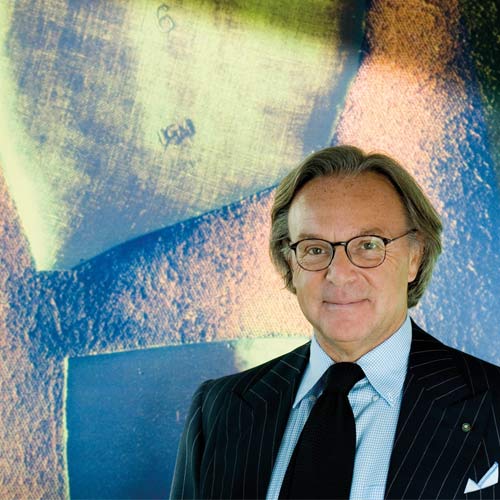 Tod
More than 100 steps are involved in building the handmade Gommino.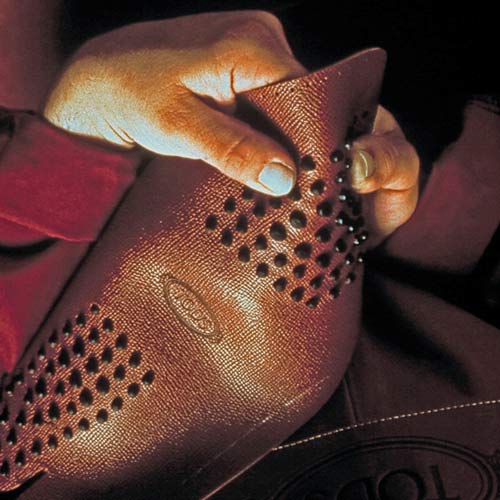 Keds
Vintage ads of Keds' Champion sneaker, courtesy of Keds.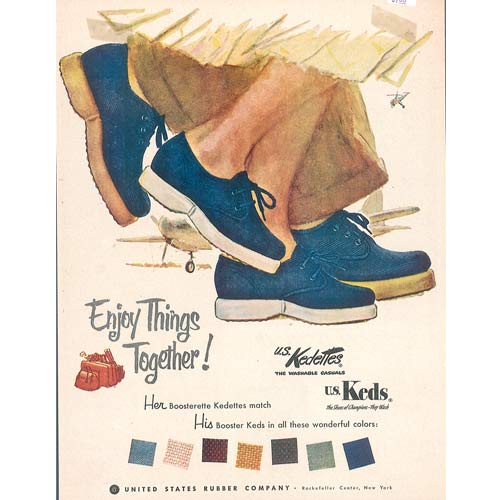 Keds
Vintage ads of Keds' Champion sneaker, courtesy of Keds.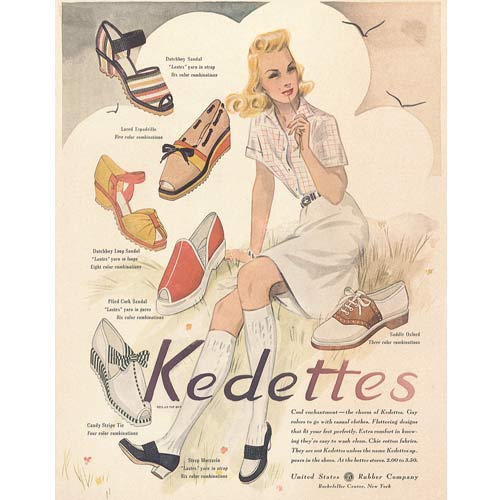 We Are the Champions
Keds continues to delight customers, new and old, with its classic design.
By Maria Bouselli
A canvas white upper, a rubber sole, a vulcanized bottom and some plain shoelaces—it doesn't sound revolutionary today, but in 1916 the U.S. Rubber Company made its mark with this design known as the Champion. Due to the abundance of rubber, and its accessible price, the company decided to make a simple shoe that would fit into the new trend of that time period dubbed "sportswear," and the Keds company (marked by its subtle blue-and-white logo on the heel) was born with the introduction of this iconic shoe in colors navy, white and black.
The original sneaker—advertising firm N.W. Ayer & Son coined the term to refer to the Champion's ability to allow the wearer to "sneak up" on others—the shoe has made a fashion statement for almost 100 years in American culture with the same versatile and timeless construction. While first introduced as a tennis shoe, worn by many pro-tennis players in the '20s, the Champion soon transitioned into a lifestyle shoe. "[The Champion] was worn by icons in the '40s, '50s and '60s—from Audrey Hepburn and Marilyn Monroe to Jackie Onassis," says Rick Blackshaw, president of Keds, now a division of Wolverine Worldwide. "Each of those ladies had a different style aesthetic but in some sense were uniquely American."
Stephanie Brocoum, Keds' vice president of marketing, describes the Champion as quintessentially American. "It embodies the American ideals—it's about innovation, accessibility and fashion," she says, adding that the designers of the sneaker were pioneers in the footwear industry who embodied "good American sensibility, and had respect and admiration for American ideals."
Louis Mastrogiacomo, vice president and DMM of women's shoes at Macy's, which has carried the brand for more than a decade, believes that the slight updates to the style are what keep the shoe relevant in American culture today. "They're always re-inventing the Champion, whether they're using new fabrics, colors or prints—they're constantly reinventing it to fit in with the right trend for the time period," he notes. In the '80s, for example, Keds' Champion was available in brighter colors, such as pink, green, red and yellow for a price of about $17, appearing in such TV series as Happy Days and Saved by the Bell. Today's Champion line also includes a "Brights" collection, with aqua and orange as two of the colors, as well as star, paisley and calico prints, and metallics, with the lowest price at around $40 retail, still making it relatively affordable.
Mehran Esmaili, owner of Shoe Biz in San Francisco, CA, notes that price is one of the reasons he believes the Champion continues to be one of the top sneaker styles. "It's very simple, practical and affordable," he says, adding, "And they haven't really surprised us," in regards to construction. Size and fit are other aspects of the Champion that keep customers coming back. The sneaker comes in narrow, medium and wide widths to ensure comfort and proper fit.
While throughout the years Keds has targeted customers from young and old to even men, today the brand is turning the Champion's attention to one main group: 13- to 24-year-old women, which Mastrogiacomo believes is the right step for the shoe. "The millennial customer is the future and I think it's very smart on their part," he notes. As part of this initiative, Keds recruited Taylor Swift, pop-icon and multi-platinum recording artist, to be the new face of Keds, even naming a Champion design after her new album, Red. After seeing a picture of Swift in a retro-polka dot swimsuit while wearing a striped Champion, the company was inspired by her Americana style, and her positive image as a role model for girls throughout the world, and recruited her to represent their "tribe of girls," as Blackshaw describes them. "Our girl is without limits or without boundaries," he notes of the Champion's target customers. "She's not jaded, very positive, the center of her social circle and a catalyst in her community."
Blackshaw says Keds is collaborating with Swift on product and brand direction. "We're really opening the aperture in terms of footwear, creating a diversity of style that hasn't necessarily been a part of the brand," he adds. He also notes several licensing partnerships, including with Kate Spade, that Keds is currently working on, which will help transform the Champion even more, as well as low-profile and slip-on versions of the style for spring.
As the Keds brand develops into the future, one thing is certain: Customers can always look to the Champion as a source of comfort and nostalgia, as it combines the style of yesteryear with the trends of today. "It is our icon," Brocoum says, adding that inside its corporate offices the shoe is referred to as "their girl." "It's inspiration for every style and inspiration for the fashion and colors we apply."
The Driver's Seat
The road map to how one shoe turned a humble Italian company into a Colosseum-reviving colossus of footwear.
By Lyndsay McGregor
As a wide-eyed teenager accompanying his father on a United States business trip in the 1970s, Diego Della Valle was fascinated by the relaxed, preppy attitude of the East Coast. And when he discovered that Gianni Agnelli (Fiat head, sartorial icon and fellow Italian) wore the same driving shoes Della Valle had seen many a middle-class American wearing while on his travels, he had a light bulb moment. Eager to prove his worth in the family business (the Della Valle shoe company founded by his hand-cobbling grandfather, Filippo, in the 1920s) he picked up a pair in New York, tweaked the idea into a kid-soft leather moccasin and arranged for a pair to be placed in Agnelli's shoe cupboard. And the rest, as they say, is shoe fashion history.
The Gommino—so named for the gummy rubber pebbles on the sole that continue up the heel—was an instant hit with the tycoon and put Tod's, as the company was re-named a few years later, on the map.
Today Tod's is up there among the biggest Italian fashion houses, raking in close to €1 billion in revenue annually. In fact, the leather behemoth has mushroomed into a global fashion beast so wealthy that it's donated more than €20 million to renovate the Colosseum in Rome. Not bad for a company that started out as a humble cobbler.
It was Della Valle's father, Dorino, who initially expanded the business in the 1940s (making women's dress shoes for Azzedine Alaia, Calvin Klein and Neiman Marcus, among others) but it wasn't until the Gommino that the company achieved worldwide recognition. Diana, the late Princess of Wales, and off-duty supermodels including Carla Bruni all took to Tod's handmade, rubber-soled luxury. Recent converts include actresses Zoe Saldana, Selma Blair and Jessica Biel, and Samantha Yanks, editor-in-chief of Gotham and Hamptons magazines, has always been a fan. "Season after season the brand is able to manipulate color and material, kicking the classic up a notch," she notes, adding that the limited-edition iridescent calfskin version is on her holiday wish list.
Although the driver is the cornerstone of Tod's, Della Valle doesn't claim to have invented it. No, the company's 58-year-old president and CEO says he merely improved upon existing designs. Specifically, a tread that extends from the sole to cover a rounded heel prevents scuffing the back of the shoe (which typically occurs when driving in dress shoes) and soft soles give drivers a better feel of the pedals, while 133 rubber pebbles provide traction for driving and walking.
Luxury New York retailer Bergdorf Goodman introduced the moc this fall to coincide with the launch of The Shoe Library on the main floor of its men's store, inspired by the Villa Necchi in Milan and smacking of the 1960s and Mad Men. "The Tod's Gommino is the original driver, from which all other drivers are derived. That in itself makes it very special," says Mimi Fukuyoshi, vice president and DMM of men's sportswear and shoes, of the oft-imitated shoe. "There will always be that customer who wants the real thing."
Now, after years of focusing on middle-aged men, Tod's is aiming more shoes at women and younger buyers. Each season new materials and styles are added and the basic ones are tweaked slightly. Variety used to mean loafers in light, medium or dark brown leather, but today they come in a rainbow of colors and wide range of materials, spanning fluorescent calf leather options for men to women's styles with hand-embroidered crystals.
"Initially what drew men to the driver was the comfort; today it's all about color and the brighter the better," says Tom Kalenderian, executive vice president and GMM of men's at Barneys New York, who has seen his fair share of trends throughout his 30-plus year tenure in the industry. "Think of the Tod's driver the way most men collect fun colorful cashmere sweaters; you can never have too many."
Though more than 100 steps are involved in building the Gommino, the company churns out some 15,000 pairs daily. At the company's Casette d'Ete headquarters, sketches are sent to a modeling room where about 20 employees print 3-D casts for patterns. In a workshop, roughly 50 people make prototype shoes from leather cut manually along the blueprints. After Della Valle approves a model, it moves into one of the six company-owned factories where 300 people stitch shoes from a vast selection of colorful leathers culled from all over the world, as well as python, alligator and crocodile hides. Most of the work is done by hand, which helps to account for the prices, starting at $425 for a basic black loafer. At Tod's U.S. flagship on Madison Avenue in New York's tony Upper East Side, customers can custom order their Gommino from a selection of exotic skins. Delivery takes around four months and prices vary, but are definitely for the well-soled set.
Yanks calls the Gommino the ultimate symbol of handcrafted indulgence and Elizabeth Kanfer, fashion and co-brand director at Saks Fifth Avenue, agrees. "The accessory merchants have always been passionate about Tod's," she says. "More importantly, our customers are equally as passionate. They appreciate and understand the quality and innovation that Tod's embodies." Kanfer adds, "The brand represents luxury and translates this into chic, yet practical, accessories. The Gommino driver defines all of these qualities: it's legendary, iconic and luxurious."