Brooks' Ravenna 2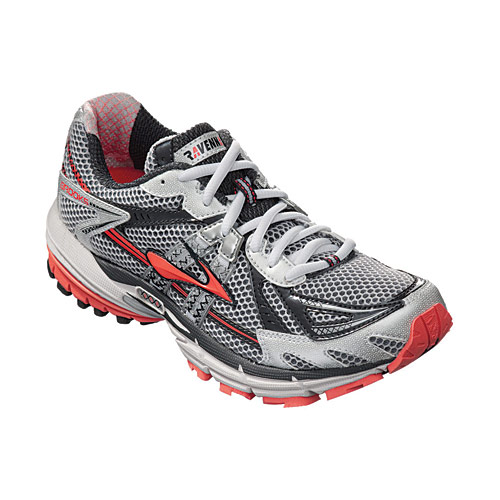 Asics' GEL-Speedstar 5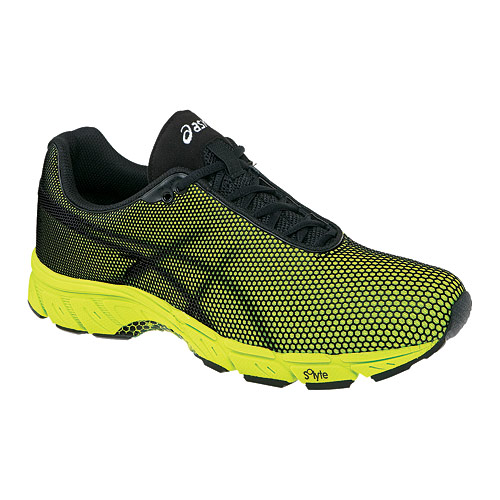 Saucony's ProGrid Kinvara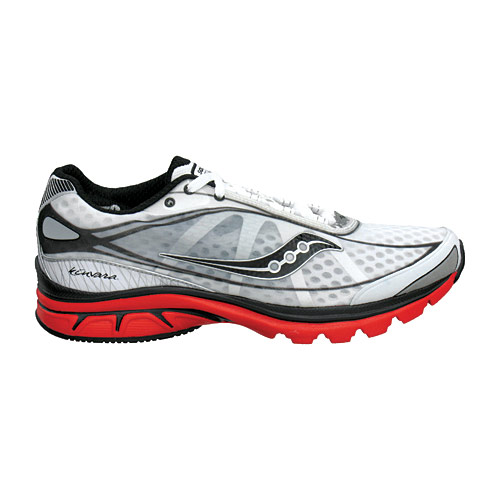 Barefoot running. Natural motion. Biomechanics. The buzz has been building for the past few years, and it seems the performance athletic world is about to explode with what some confidently say will establish an entirely new category of running product. Some runners may have initially balked at the Nike Free technology and laughed at Vibram's silly-looking FiveFingers shoe "glove," but there's no denying that products like these have lit a fire under the industry. Call it a cumulative effect of the growing preference for a natural lifestyle, positive results from a wealth of scientific studies and the huge following of "Born to Run," the new runners' bible by Christopher McDougall: Buyers will see a marked shift from overly engineered, tricked-out running shoes to more minimalistic design as performance brands unveil their Spring '11 introductions.
Tony Post, CEO of Vibram USA, is excited to see
other brands hopping on the natural running bandwagon. "It shows that something we've been talking about for a long time has gained some credibility," he notes. David Helter, general sales manager for Ecco USA's performance division, notes that the impact this concept is having on the industry has been one of the most noticeable in his 20 years in the athletic business. Where the language once centered on terms like "motion control" and "stability," the pendulum has swung back, he says. And it's not just a fad. Like toning, "This is a trend that has become a category," Helter asserts.
Consumers are calling for it. A spurt of articles about barefoot running have definitely perked up ears. New Balance designer Chris Wawrousek notes runners have been talking "form" for years (he cites the 2005 tome "Chi Running" by Danny Dreyer as an early thought-provoker) and says many are realizing that tweaking their body positioning from the ground up can have physical benefits. That starts with what elements go (or don't go) into a shoe. "People used to think of pronation-control mechanisms as something they needed to run successfully," Wawrousek says, noting now the thought is, "Maybe I don't need that."
Danny Abshire, co-founder and CEO of Newton Running, a brand built around the natural running approach, believes the predominance of tech-heavy shoes brainwashed people to think overbuilt product is necessary. As a result of those shoes, "Everyone's using way too much power to run," he says, noting pared-down alternatives like Newton's allow the body to do what it was naturally designed to do.
While execs and designers are quick to note that "barefoot running" is an obvious misnomer when used by any shoe manufacturer, the thought is that footwear that allows a runner's feet to work as if he or she weren't wearing shoes at all will result in greater efficiency. Often, this means engineering product to encourage a midfoot strike rather than a heel-first landing. This shift produces a change in head-to-toe form, activating different muscles. Both ultrarunners and casual enthusiasts alike are experimenting with this approach, which in addition to strengthening those otherwise under- or unused muscles can provide a greater range of motion, better body alignment and more.
According to Brooks designer Rich Zartman, new insight on biomechanics and a slew of new, innovative products should continue to build momentum. "We've been answering to the opposite end of the spectrum—that 'more is more' idea. It was like a thermonuclear war where [running brands] kept building where they didn't need to." The move toward minimalism marks a correction of the industry, he notes, which is now taking an even closer look at runners' real needs.
More or Less
Mainstream brands don't deny the natural running category's potential, and that's evident in their spring lines. Yet execs note they won't forgo the more traditional shoes that have sold well to date. "I think the biggest part of our business will still be our everyday trainers that a lot of runners have had success with over the years," notes Patrick O'Malley, Saucony's SVP of global product. "But I do think this is more than a flash in the pan. I think this is a silo, if you will, that is going to find its place within the running community."
Saucony has already dipped a toe into the waters with the lightweight ProGrid Kinvara, which hits stores this month and is built to encourage a midfoot strike. The company is following up with two additions built on the same last for spring: The Mirage offers a bit more guidance than the original neutral runner, while the Peregrine delivers an off-road version. These shoes "are not going to become our whole line, but we're big believers [in minimalism]," O'Malley says. "A lot of [our staff] have been running in the Kinvara for the last few months, and there are people who thought they'd never get out of a beefier shoe who are feeling the benefits—more strength in their lower body and so forth. So this is not just an opportunity to sell some new shoes; it's also something we see as having a real benefit for runners."
"We've definitely seen people exploring footwear that is much lighter, lower in profile and less structured," says Jim Monahan, VP of footwear for Asics America. "That's why you're seeing a decline in really stable, motion-control shoes." While Asics won't turn away from its successful running-shoe recipe, Monahan says new entries like the GEL-Speedstar 5 embody the new minimalism. "We'll continue to engineer shoes in a lot of different ways," he notes.
New Balance is preparing to unveil a new minimalist collection to buyers in August. "These aren't our first 'minimal' shoes, but this will be the most vocal [entry]," Wawrousek hints, noting the fresh approach to design has opened new doors for designers. "I don't think it invalidates the work we've done in the past, [but] the fact that people will consider something like FiveFingers as a footwear choice completely changes the spectrum for us."
Over at Ecco, Helter notes the success of the brand's natural motion BIOM running shoe means the design will be brought to other categories—including cross-training and golf—for Spring '11. And Brooks is continuing to build up its "guidance" category, which rests between support and cushioning and comprises sleek styles like the Ravenna 2 that won't overly control the foot.
Meanwhile, brands that have centered on natural motion from the onset continue to expand their ideas. Vibram FiveFingers is busy enough just trying to keep up with demand (Post says Vibram has been forced to put a moratorium on new accounts in 2010.) But the brand is simultaneously expanding three key areas for spring: core running, women's fitness and kids' styles. In addition, Vibram plans to share its barefoot running expertise with other companies, starting with a collaboration with Merrell (see page 40). Merrell's general manager, Jim Zwiers, believes the co-created collection perfectly falls under the umbrella of wellness that has emerged as one of the industry's hottest segments. And this is just the beginning, Post notes: "I don't know if I'd call barefoot a revolution, but it's clearly a big idea that will have a broad influence on the fitness, athletic and wellness markets."
Abshire of Newton Running is excited about barefoot running's future, but he says buyers have been slow to pick up on this burgeoning segment: "Retailers [hear about] so many technologies and promises. In the end, they stick with what sells and what people complain least about." Helter of Ecco agrees, noting that running specialty stores have been so entrenched in the distinct categories of stability, comfort, etc., that it's difficult for them to embrace a new concept. Still, Abshire believes that running naturally—when done correctly—can truly prevent injuries, which should prove a strong selling point.
Smart Transitions
Studies suggest natural running is smart running, but manufacturers stress that these shoes are not meant for all runners, and anyone transitioning into them should do so slowly and carefully. "If a runner already has a [mid- or forefoot strike], it can be a pretty smooth transition," says Bill McInnis, Reebok's head of advanced innovation. However, these products will dramatically change most runners' gait, and thus injuries from misuse are a concern. Runners shouldn't suddenly toss out their tech-heavy stability sneakers or ultra-cushioned shoes in favor of a barefoot-esque style, says Wawrousek, who notes New Balance's goal is to teach them how to wisely make the switch. Similarly, Helter says Ecco puts a training schedule in each BIOM shoebox, noting it may take several weeks before the wearer can run in the shoes full-time.
Some believe barefoot shoes may be best used as a complement to more traditional footwear; runners might switch between the two to target a variety of muscles. "Running is a repetitive motion that after a while can beat up the body," O'Malley explains. "Shoes with different geometries and engineering, used in rotation, should strengthen the body and work muscles differently. That should be a positive thing for most runners." Likewise, Post is quick to note FiveFingers isn't the only shoe a consumer will ever need. "There are plenty of occasions where you need the protection or traction that you don't get in FiveFingers," he says. "But if you're always in shoes and boots, you may lose range of motion… So our philosophy is you need both."
New Opportunity
Heavily posted, thickly cushioned or barrier-free: "What's clear is that there is no one best solution for everyone," says McInnis. But the excitement over barefoot styles is encouraging designers and developers to try new things. Before, O'Malley explains, "the industry was kind of stuck in a certain way of how shoes had to be made." From similar constructions to typical gray medial posts, running product tended to look the same regardless of season or company. "Now, consumers and retailers are open to thinking that things may be done differently," O'Malley continues. "That's liberating for us as a brand."
And consumers' warm reception to novel products is allowing brands to freshen up in other ways. Monahan says that Asics, for example, is taking more license with cosmetic applications. Meanwhile, McInnis notes consumers today are more open to trying products like Reebok's ZigTech shoes, which look very different from what they're used to seeing on store shelves. "The industry had been on cruise control for a few years," admits Zartman. "This is a great kick in the pants to all of us to innovate and move forward, to work hard from a design and biomechanical standpoint."
Whether natural running will earn a dedicated section on the shoe wall for the long-term is yet to be determined, but suffice it to say that the shift toward a more natural run isn't going anywhere soon. "We're just beginning to see the industry's response to 'Born to Run,'" Wawrousek notes. "It will be interesting to see whether an anti-trend spawns out of that. I wouldn't be surprised." —Leslie Shiers