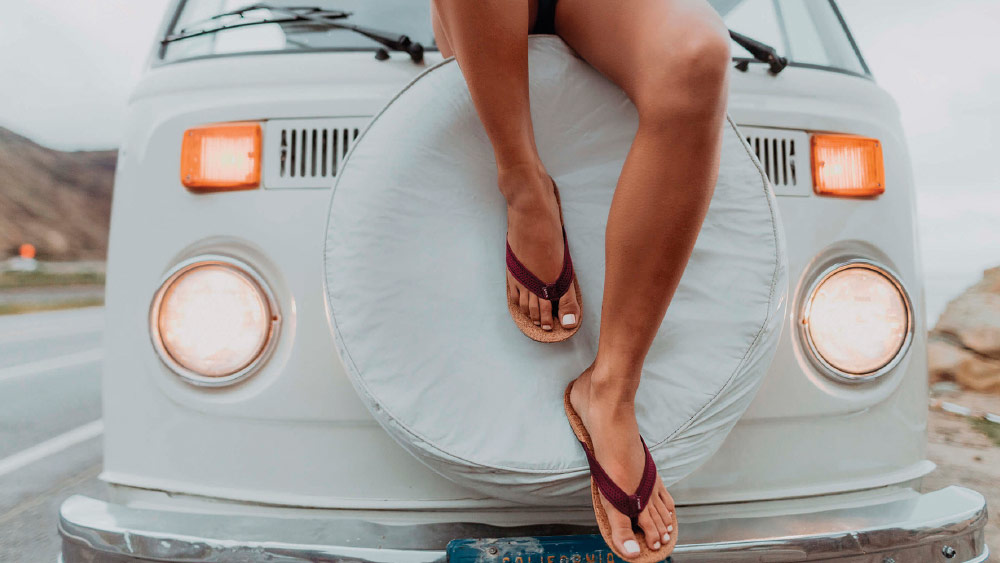 Eco-conscious consumers used to be a reliable, passionate niche about the larger impact of their purchases. But they were small in number—not nearly enough to move the needle to make sustainability standard industry practice. Sure, there were fits and starts over the decades when green looked to be the new black, but the movement would inevitably fail to take root, often wilting under a trifecta of challenges: bogus claims, high prices and inferior style. This latest eco-friendly fashion push, however, appears much different. For starters, it's no longer a niche as consumers from Gen Z to baby boomers and tree huggers to corporate raiders are increasingly concerned about climate change and protecting the environment. Conscious consumption is approaching macro-trend status, fueled by consumers who can do their own vetting, right at their fingertips, on whether a brand is a good steward of the planet and treats people right.
"I don't think it's one set demographic," says Collen Vien, sustainability director for Timberland. "All generations now are appreciating the fact that action is needed. If we don't start changing the way we behave, both in our personal and business lives, we're not going to have a place for grandkids of the baby boomers and so on to even enjoy Earth the way that we've been able to."
If it seems these days everyone is focused on sustainability, it's with good reason—most people are. Globally, 62 percent of consumers want companies to take a stand on broad issues of sustainability, transparency and fair employment practices, according to a recent survey by consulting firm Accenture of 30,000 consumers in 35 countries. Price will always be a factor of course, but next to that nothing motivates consumer purchasing decisions like sustainability. Some 17 percent of consumers unhappy with brands on those fronts will abandon them and never come back, according to Accenture. No surprise, then, footwear brands are making serious efforts to raise their sustainability and corporate social responsibility (CSR) games.
"Twenty years ago when we started working on sustainable practices, the broad audience was not yet fully aware of the impact their choices made on the future," says Sheri Aswad, director of product development at Earth Shoes. Aswad points to the wide awareness of the threat of climate change and the influence of more eco-conscious, younger consumers as driving the trend now. "Today the Millennial consumer became the broad audience and the fastest growing demographic in terms of spending on footwear purchase power," she says. "As new generations enter the consumer market and the workforce, they're making not only buying decisions but employment decisions highly influenced by [sustainability] values." The shift has inspired Earth Shoes to add a vegan collection back into its product assortment for 2020. The company is also developing a fully recycled footwear program. "It's part of our new men's line to be introduced later this year and manufactured in Europe," Aswad says.
Sustainability is clearly the buzzword at recent trade shows. Nearly every brand it seems is addressing the issue, either by dipping its toe in the water with an eco-friendly collection or is one of a number of sustainability platform startups that have entered the marketplace over the past few years. While it's hard to quantify the impact sustainable practices are currently making with nearly 24 billion pairs of shoes produced each year (according to the World Footwear Yearbook), industry experts agree the recent shift is a start, even if it's a long road ahead.
"Footwear is a bit of a dirty business," says Zachary Osness, vice president of sales and marketing for Sole, a Great Falls, MT-based maker of sustainable casual shoes and footbeds. "Most of the durable products used are made from petrochemicals and there aren't a lot of good options, especially in the midsole technology. The footwear industry is lagging behind getting into more sustainable products because it's difficult." To address this issue, Sole launched a sister company, ReCork, in 2008, which collects wine corks at more than 4,000 locations across the U.S., grinding them down and forming, with a proprietary binding agent, a footbed that is more durable than the typical bed made with petrochmical based EVA, says Osness. What's more, the company claims to have eliminated its carbon footprint beyond neutral in the process.
"Cork is basically a super-material. It's extremely resistant to compression, fire retardant, naturally antimicrobial—and the cork tree is an incredible carbon sink," Osness says. Sole has recycled 100 million corks so far—enough for about 10 million footbeds. Sole aims to ramp up production and the company is exploring ways to broaden recycling and, longer-term, boost cork tree growth. A large footwear brand is currently testing Sole's footbeds and the expectation is it will add them to its mainline product by late 2020. "The consumer isn't going to make the transition if the product is inferior," Osness adds. "Every industry needs to be looking at what can it be doing right now."
Sole's efforts mark a step in the right direction, but the numbers are sobering when it comes to an average pair's impact on the environment: 65 parts on average and some 360 steps to assemble, making them hard to recycle—less than 5 percent of waste from manufacturing is reused, according to data compiled by the Better Shoes Foundation, a non-profit founded by footwear designer Sven Segal. The supply chain, too, is filled with environmentally difficult processes, from the widespread tanning of leather with chromium, which is toxic to some wildlife, to the use of pesticides on insoles and energy-intensive nylon for laces. Then comes the massive carbon footprint created by sourcing in distant lands. And what about the afterlife of shoes? While organizations like Soles4Souls and Two Ten Footwear Foundation's Share Your Shoes program are doing their part to collect gently used or overstock footwear for donation to people in need, how a shoe eventually breaks down in the environment is still a major issue as estimates are 300 million pairs end up in landfills each year.
It's easy to paint a dark picture of the impact of footwear on the environment. Yet there is a (green) light, led by a number of brands that are making big strides in sourcing and inventing sustainable components and materials that are pushing the industry toward continual improvement. Experts say sustainability should be viewed as an evolutionary process and even if it's baby steps at first, they're steps in the right direction to a cleaner and greener world.
Green is the Word
"People are much more aware and conscious of things that touch their body, including footwear," says Chris Enlow, director of Corporate Responsibility at Keen. That awareness set the outdoor brand in 2014 on to an ongoing detox journey, he says. "We're looking at entire classes of chemistry. We want to systematically eliminate them from our products as well as the buildings we work in, our packaging and the things we source," Enlow explains. For example, Keen is replacing DWR water repellant with a safer alternative. DWR is a fluorocarbon base and a known hormone disruptor that persists in the environment and bio-accumulates in human bodies. "With our Spring '20 collection, we'll be able to say 95 percent of our shoes have eliminated a class of chemistry with the replacement of DWR," Enlow says. Keen is also eliminating the use of pesticides in its shoes, which is a common way to make shoes less prone to odor. It's switched to Cleansport NXT, a bio-based product originally developed for use in hockey gear.
This deep dive into the ingredients of every level has also found ways for Keen to cut costs in manufacturing, by identifying redundant treatments and excess parts. In some processes, Keen reduced spending by 70 percent just by identifying unneeded work and ingredients put into some product lines. "I'm a believer that there's a way to be sustainable and stay within your price structure," Enlow says.
Merrell has also been examining its manufacturing processes to improve the impact of its sourcing, says Strick Walker, chief marketing officer. The brand sources nearly all its leather from gold- and silver-certified tanneries, ratings overseen by the Leather Working Group (LWG) to score tanneries on their relative ability to reduce waste and environmental impact. This fall, Merrell will debut products with Superlite leather, which has the highest combined water and energy savings relative to other leathers. Each pair featuring Superlite represents a savings of 34 liters of water and enough electricity to power a lamp for 321 hours. The introduction builds on the consumer response Merrell has had to its Gridway collection, according to Walker. The Gridway canvas features an all-jute upper, recycled laces, a 50 percent recycled footbed and a 30 percent post-industrial recycled material in its Vibram outsole. For Merrell, acting sustainably is part and parcel of the outdoor brand's self-image and its appeal to consumers. "If we don't act responsibly, we won't have outdoor spaces where we can recreate together," Walker says. "As outdoor participation continues to increase, consumers are making that connection more than ever."
Ecco is also addressing the impact the tanning process has on the environment—a process that dates back 10,000 years and always thought to be impossible without the use of large amounts of water. Until now, thanks to Ecco's new DriTan process, which the company claims will revolutionize the entire leather industry. The process uses the moisture already present in the hides. The result is indistinguishable from traditionally tanned leather in terms of quality, characteristics and lead-time. DriTan also considerably minimizes the discharge of waste water and use of chemicals. At its tannery in the Netherlands alone, the process will eliminate 600 tons of sludge per year. "The process only involves what you already have at hand," says Thomas Gogsig, head of applied research at Ecco. "You don't have to invest in new equipment. You don't have to look for new exotic chemicals. You just use what is already available at the tannery, only in a different way."
Green to Great
While some brands look at reinventing established manufacturing processes to be more environmentally sustainable, others are innovating with new materials and designs. The outside-the-box ideas span partnering with cattle ranches that practice regenerative agriculture to lessen the impact on climate change (Timberland) to using sustainable materials that will completely decompose in landfills in a few years (Sole x United by Blue), as opposed to manmade materials that take centuries.
Within that wide spectrum, there are opportunities for a brand to lessen its carbon footprint—like Bearpaw's new sandal collection for Spring '20, sourced out of Spain. It features a menu of recycled materials: pineapple rind uppers, cork footbeds and crepe outsoles. "It's a great story from a sustainability perspective, especially for our target audience of young women," says John Pierce, president. "The shoes look great and you can't tell the difference if they were leather, but they are a vegan option." Suggested retail is $79.99.
Twisted X is another example. The brand has set its sustainability efforts on reducing plastic waste with the introduction of its ecoTWX collection a few seasons ago featuring uppers made from recycled plastics. The amount of plastic polluting the planet presents visceral imagery to consumers, from beached whales with stomachs full of plastic to floating islands of trash. It inspired Twisted X CEO Prasad Reddy to do something about it. "It's tangible, something we can see with our own eyes—a visual expression of what humans have done to the Earth," he says of the pollution. Adding to the positive environmental impact of ecoTWX, the company funds the planting of a tree through OneTreePlanted for each pair sold. The shoes and the environmental tie-in, Reddy adds, is aimed at all ages but he believes certain demographics are keen on buying green more than others. "It's harder for baby boomers to change because they've been using plastics for 30 or 40 years," he says. "But the younger generation has a younger frame of mind, and they're seeing the consequences with their own eyes."
The list of eco-friendly and ethical shoe companies is growing steadily, as is the range of styles. Brands like Nisolo, Everlane, Coclico, Fortress of Inca and Savilla Smith are coming at it from a luxury fashion angle and shedding the category's long-held ugly duckling reputation. Green can be couture. Meanwhile, an array of hipster sneaker-based brands prove that the form of shoemaking need not be the dirty business it often is, nor done in factories with questionable working conditions.
Allbirds, for example, has burst onto the scene, led by its sustainable materials story (think wool uppers) and a manufacturing process that consumes 60 percent less energy than typical sneakers. The brand's Tree collection of casual styles is made using ethically sourced Eucalyptus fibers, which use five percent of the water and one-third of the land compared to traditional materials. In addition, the laces are made from recycled plastic bottles and insoles derived from castor beans. Allbirds' new SweetFoam sole is made from sugarcane—a carbon negative alternative to petroleum-based foam common in casual footwear.
In addition to shoes, many brands are reducing the packaging. Staheekum, a division of Washington Shoe Company, completed the simple but impactful switch to shipping shoes in one box rather than two about a year ago. The company is also exploring using more natural rubber, which is inherently more durable than oil-based synthetic rubber. "I believe any responsible business has to be looking at sustainability," says Karl Moehring, CEO. "We're looking at the business as a whole with regards to sustainability."
While many brands are justifiably proud of the efforts they've made to reduce their environmental footprints, some executives believe the industry can become a leader of all industries. One need only look at Adidas' Futurecraft.Loop, a glue-free sneaker it says is fully recyclable because the entire item can be chopped up and reused elsewhere in the manufacturing process. Another next level design is Reebok's Cotton + Corn sneaker, launched last year, which is made of 75 percent bio-based materials. Nike has also been emphasizing sustainability efforts, ranging from removing greenhouse gases from its Air soles to amping up the renewable energy used to power its operations. In addition, Timberland continues to be a leader in sustainability, stretching from products that feature renewable, recycled and organic materials to community outreach programs that allow consumers to work alongside its employees to make the world cleaner. (See Last Word, p. 22, to learn more about Timberland's latest sustainability efforts.)
The sustainable shoe design crusade is a snowball effect. The more players involved lowers costs while raising the bar on style and innovation. It's a win-win for the industry and consumers. Perhaps one day sustainable design won't even be an either-or purchase decision—it'll be the only choice. In the meantime, Timberland's Vien says sustainability is a gift with purchase for some consumers and, for a growing number of others, it's the first prerequisite. Regardless, she says a sustainable design has to perform, it can't be hideous and must be fairly priced. "It's on us as a company and an industry to make sure that we provide those options because we know that when we do, along with the green factor, consumers will go there every time," she says.
Shoes are one of life's must-have items. The more sustainable production methods and materials, and the sooner it all comes on line, the better. This can't be another fad. Green has to become the gold standard for the good of the planet. "It's a long arc. It takes many years to change," says Keen's Enlow. "From a business lens the stakes are much higher. Sustainability as a 'nice to have' is no longer valid." 
How to Make Your Store Green and Inviting
Create a Living Wall: A wall of indoor plants placed under air-conditioning vents improves air quality, has a calming effect and is pretty to look at. Living walls are good ideas for stores located in enclosed malls, where air can be recirculated and stale.
Use Less Energy: Turn off the lights, use energy-efficient appliances, tune up HVAC equipment annually…what's good for the environment can also save money. According to the Small Business Administration, a 10-percent reduction in energy costs for the average full-line discount retailer can boost net profit margins by as much as 1.55 percent and sales per square foot by $25.
Swipe Right: Switch cleaning supplies to non-toxic products. They're safe, biodegradable, healthier to use and often come in sustainable packaging. They help lessen water and air pollution, and often they are a cost parity.
Bag the (Plastic) Bags: As states, cities and towns enact plastic bag bans, reusable bags are becoming more common and expected. Might as well be a part of the solution than making it difficult to leave the store with a purchase.
Just Say No—to Paper: Digital bill payments, receipts, vendor orders, invoices, online banking, e-mail, scanning…it all saves trees and reduces waste. What's not to like?
Dangle a Carrot: Reward employees who walk, bike or use mass transit to get to work. Solicit input and offer employees incentives for submitting eco-friendly store initiatives and who participate in local cleanups.
Break the Habit: Eliminate disposable cups, plates and utensils in the breakroom. Replace with dishware.
Spread the (Green) Word: Sustainability efforts are like a badge of honor. Consumers increasingly want to buy eco-friendly merchandise, and it stands to reason that they want to shop in stores that are equally mindful of the environment. Include it in marketing materials and on social media feeds. Also, sponsor environmental causes and participate in local green events to show the concern is genuine.