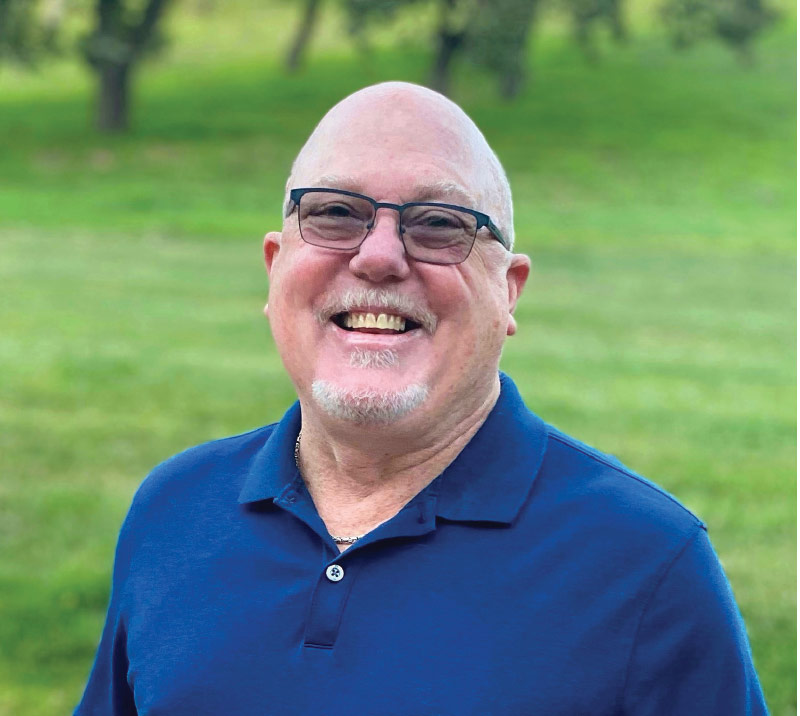 Sometimes the stars align. The right man, the right brand, the right opportunity at the right time coalesce. So looks to be the case with Jim Van Dine joining Birkenstock Americas to spearhead the iconic brand's charge into the emerging recovery footwear market in the influential run specialty channel. This is no small pursuit. The recovery footwear market presents a tremendous incremental growth opportunity for the 248-year-old brand.
"I believe it could almost equal what is now regarded as the comfort footwear or better footwear channel and become a significant percentage of Birkenstock USA's business," Van Dine says. "Ultimately, the athletic channel that includes run specialty and select sporting goods stores could amount to well over $100 million within three to five years. It's definitely a game worth playing insofar as revenue is concerned, but the value of brand enhancement is even greater."
Van Dine isn't just blowing smoke. His career track record of incredible runs speaks for itself. Those include brand sales and management positions at Reebok (employee no. 14), Vans, Keen, Ugg and Hoka One One. He has experienced his share of rocket rides and, at this point in his distinguished career, has a nose for categories and brands on the launch pad. Hoka is the most recent example—a start-up brand whose meteoric rise reaffirmed the power and vitality of the run specialty channel. "The channel provides a significant runway—you can get a brand really far along and hit significant revenues without really veering out of it," Van Dine says. Beyond that, he is a firm believer in the beneficial role recovery plays in exercise and, more importantly, that Birkenstock's unique product attributes (think firm footbed) aid the rejuvenation process.
Van Dine knows a lot about recovery. As a former elite distance runner and long-time coach of such athletes, he learned from first-hand experience. "Realizing the importance of recovery could have aided my own training quite a bit, as well as of the people I coached," he says. The gist: Recovery is about rest and injury prevention—not the common misconception that such products are solely for recovering from an injury. "Our approach is about recovery from working out to enable your body to strengthen and be better prepared for that next workout, and that also reduces the chance of injury," Van Dine explains.
It's Birkenstock's firm cork footbed that Van Dine believes facilitates recovery so well. The firm support triggers foot recovery, and stimulates the kinetic change to recovery for the whole body, he says. "If you have a bad back, does the doctor recommend sleeping on a squishy mattress?" Van Dine says. "Most would advise firm support, and we believe in that approach, too." Another benefit, he says, is that the cork footbed conforms to the individual foot shape over time, virtually making it a customized orthotic. "Birkenstock is the original recovery product—a brand that invented the term 'footbed' back in the 19th century," he adds.
Birkenstock has coined its approach to the category Active Recovery. It involves a daily routine that starts with changing out of running shoes after exercising. "The reason for doing that is to reduce the chance of over-usage because you're slightly changing the impact points and stress areas by wearing a different shoe," Van Dine explains. It's the same reason people should not always run on pavement, he says. Not only does it save the body from the pounding, but an uneven surface puts the foot in a slightly different position with every strike and that reduces the chance of overuse injuries. "Birkenstock's Active Recovery product is equipment for your feet, because it's not only the footwear you wear one hour a day, but the footwear you wear the other 15 to 16 waking/walking hours that contribute to your health and fitness," Van Dine says.
What's Not to Love?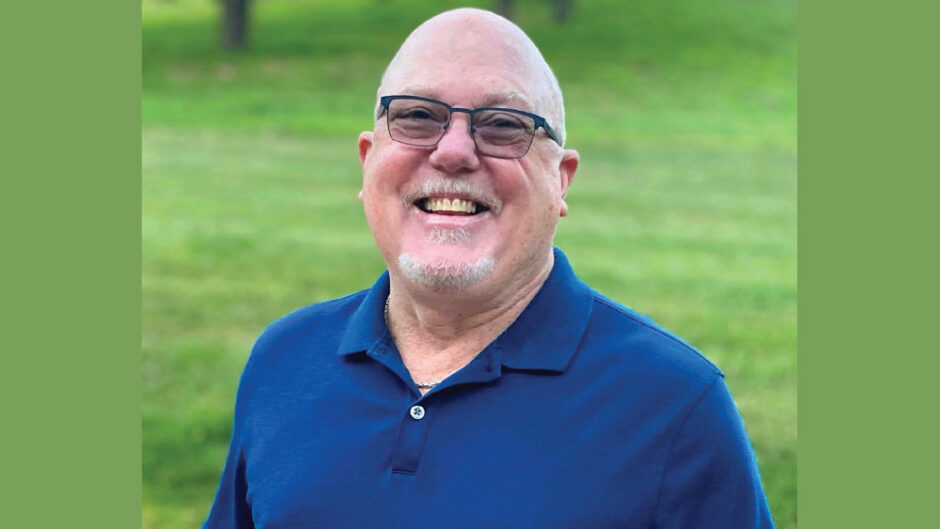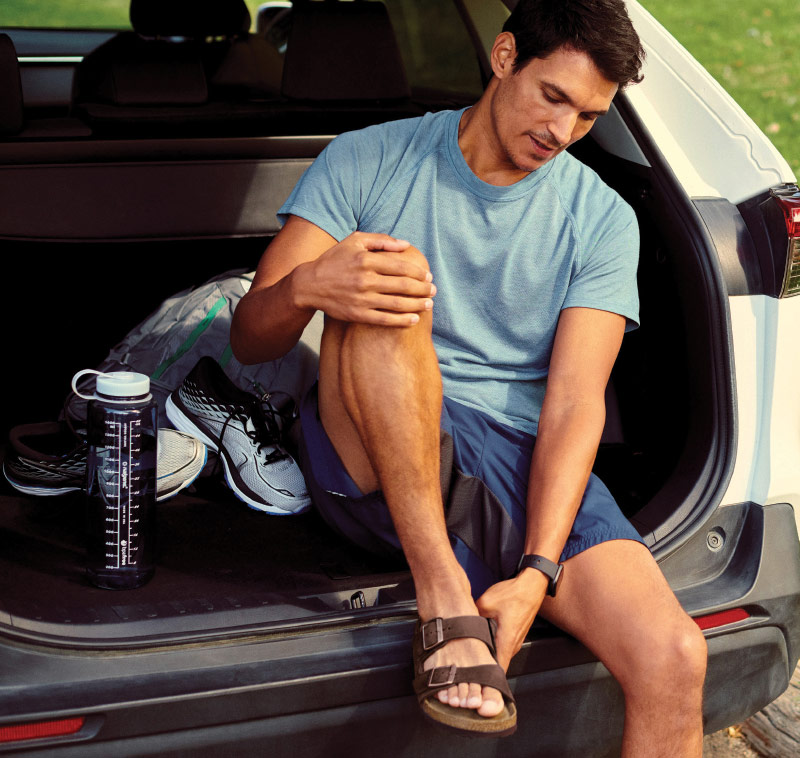 Not only does Van Dine believe in the overall benefits of recovery and the specific advantages of wearing Birkenstock product to achieve them, there are other reasons retailers should be interested in the category. For starters, it's another legitimate reason for customers to shop in their stores. "You're doing customers a service by providing a product that will keep their feet healthier and therefore, they'll be able to do what every runner wants to keep being able to do: running," he says.
What's more, recovery footwear is an entirely new category—one with many options and potential solutions. Van Dine believes it's no different than in running, where there is no one shoe for all. "The same way a retailer sells a motion control or a neutral cushion shoe indicates people might need different solutions in recovery," he says. And while the category has been around for about a decade in the form of massage balls, rollers, compression sleeves and nutrition, footwear has only emerged onto the scene over the last couple of years. It's just getting started. "It's a tremendous opportunity," Van Dine affirms. "It gives customers another reason to come into a store and buy."
Then there's the incremental bounce to the bottom line. And this is where the pedigree of Birkenstock really shines, according to Van Dine. "My elevator speech to buyers is recovery is an emerging category and you aren't stealing from any of your existing business," he says. "It's also a high-margin business—we're at 52 points-plus, whereas athletic brands are significantly less." Even better, he adds, there are no season-end markdowns with these evergreen Birkenstock styles. "We don't eliminate the best color or style in the collection, so you don't have to put it on a sidewalk sale," Van Dine explains. "You don't have to wrestle with a vendor to get swaps or return allowances because, for example, our Arizona sandal in taupe will likely be a top seller in your store has been a top seller for us for 40 years. We're not changing it."
What's in Store
Birkenstock will initially focus on a tight assortment of classic cork footbed styles that in addition to the Arizona will likely include the Boston, Mayari and Milano styles among a few others for this channel. That's because Van Dine believes those styles work best for recovery. He envisions additional choices—different price points, materials, colors and styling down the line—when Birkenstock completes ramping up its production capacities in a few years.
In the meantime, Van Dine says there will be enough inventory set aside for the run specialty channel to allow for fill-ins, which is key. "We're committed to fill-in inventory on this select group of products to this narrow group of retailers," he says.
The distribution strategy is "very deliberate," at the direction of Birkenstock Americas CEO David Kahan, says Van Dine. "It's all about high-quality distribution, it's not driven by revenue," he explains. "It's about gaining the right partners." The brand hit its first goal of 30 to 40 of the top doors last year. The goal for 2022 is the next top 100 doors. And while the slow and focused approach is a far cry from Van Dine's go-go days at previous brands, he says Birkenstock doesn't need to go overboard adding doors. Cash flow is not the priority. "We can take it slow, because we know we have a great brand, great product and we're not going anywhere," Van Dine says. "We can carefully pioneer into this channel and do it right." •