Comfort, by definition, should be given. But in the annals of footwear history, the ability to be comfortable and stylish has long been an either-or scenario. No more, as brands increasingly blend the best of both worlds to produce versatile, all-day wear that looks and feels great. For Spring '17, fashion spans trend-right athleisure looks to casual classics, reflecting the go-to wardrobe staples these brands are becoming.
Earth
The Finer Points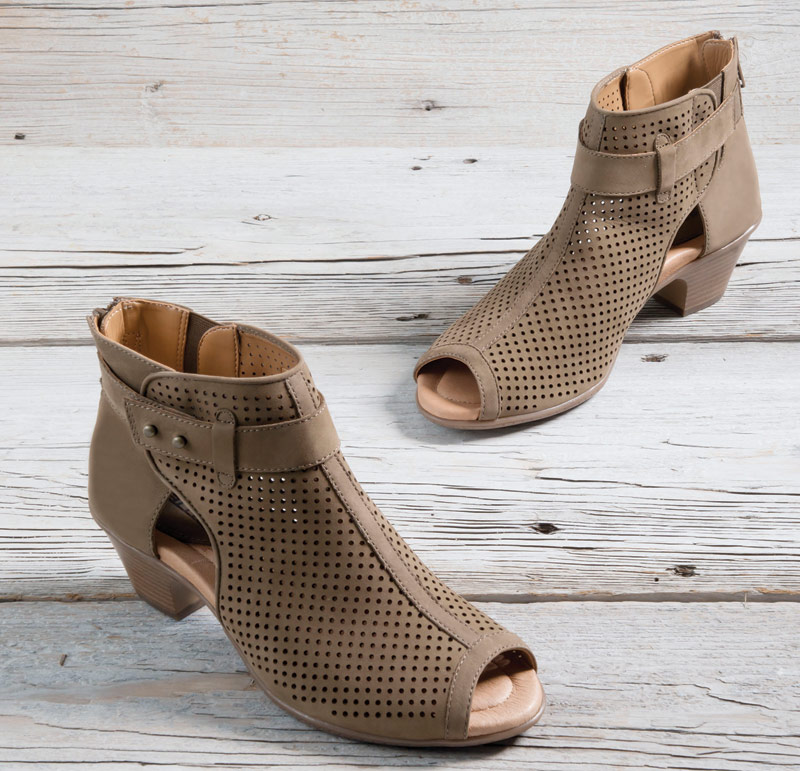 Thanks to the rise of athleisure, comfort is now cool, according to Angelo Romero, executive vice president of Earth Brands. And if the company's 2016 sales are any proof, he would be correct. "We had to revise forecasts numerous times to attend to a much higher-than-planned demand for the Intrepid open-toe shoetie silhouette," Romero cites as one example.
Director of Marketing Katie Dobbs adds that Earth's health-and-wellness heritage is playing to the brand's advantage with today's overriding health-conscious culture. "We began as a wellness shoe company over 40 years ago when the original Kalso Earth Shoe was created by Anne Kalso, a Danish yoga instructor," she says. "To this day, we pride ourselves on developing shoes for women that remain true to her founding beliefs that comfort and whole-body wellness begin from the ground-up." Dobbs adds that for Spring '17, marketing efforts aim to refocus on telling Kalso's story and how she continues to inspire the brand.
Specifically, the spring collection draws on active-fashion inspiration with an expanded variety of materials and colors. "Comfort is made cool by combining athletic technology with classic silhouettes," Romero offers. "The Earth/Earthies collection for Spring '17 [pays] special attention to leather finishes and manual burnishing that highlight the artisan approach we bring to product manufacturing." He cites such tech- and fashion-forward aspects as laser cutting, reptile print and metallic finishes as well as floral prints "borrowed from high-end fashion houses." What's more, Romero says, a broad retail price range ($90 for sandals up to $180 for summer boots) offers a little something for everyone.
But for an authentic comfort brand, looking good is not necessarily as important as feeling good. Earth tapped consumers for feedback, who said that while other comfort brands provide some anatomical support, footbeds are typically too hard or not supportive enough to allow an optimal degree of softness. For example, Romero notes that while there are offerings in the market featuring memory foam insoles, those don't offer much actual support. In contrast, he cites Earth's new multi-density footbeds, designed to combine anatomical structure with different densities. "With the multi-density footbeds, we have been able to provide the consumer with a more complete, balanced support and comfort experience," Romero explains.
Buyers at the recent round of trade shows (bookings were at an all-time high) gave their vote of confidence, reports Romero. "We are having considerable growth in a very competitive environment," he says, describing the comfort category as crowded. "But I'm not surprised by that," he adds. "Recently I was in Italy attending the Micam show, and it was obvious that the focus on comfort was prevalent in women's footwear."
So how does Earth set itself apart from the sea of comfort brands? "The key factor is while staying true to our comfort roots, to push the design boundaries of what people perceive as comfort shoes," Romero says. He adds that part of the category's over-crowding is due to a favorable exchange rate causing European brands to push into the U.S. market. It means brands have to be even more on top of their game to present a meaningful difference. "We differentiate ourselves by working very closely with key retailers in different distribution channels and identifying ways in which we can partner to attend market opportunities," Romero says, noting that Earth is able to get cutting-edge ideas into fruition faster than its competitors. "Our advantage over other brands is that we are nimble. Our development/sourcing center in Asia materializes concepts and turns ideas into actual product very quickly."
Freestyle by Coolway
Offbeat Athleisure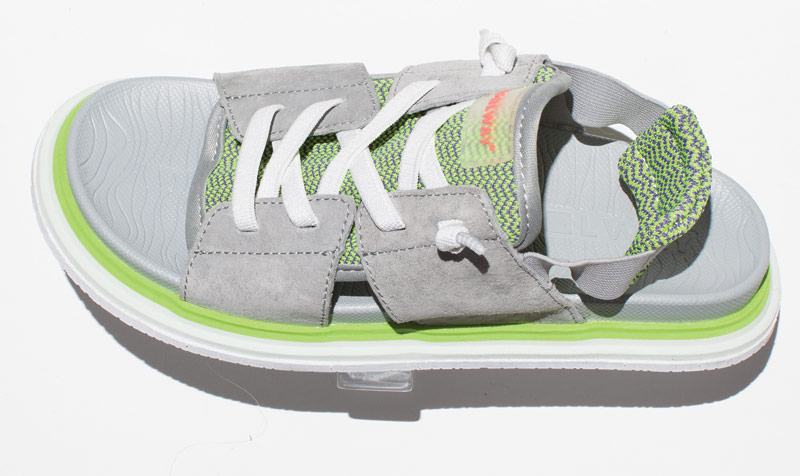 Scott Home, president of Coolway and its new offshoot Freestyle by Coolway, is the first to admit that the athleisure/comfort category is already a crowded market. So when parent company Yorga Group decided to dive into said category with the new brand for Spring '17, Home knew the product would have to be truly unique to garner shelf space. And with young CEO Carlos Mayordomo at the helm, Freestyle by Coolway is aiming to capture a young, trendy consumer looking for something slightly offbeat.
"We've sold okay within this category in the past, but the [shoes] weren't different enough than everyone else's," Home admits. Enter Mayordomo. "Carlos has never worn a pair of shoes that aren't sneakers in his life," Home says. "We told him he needed to design the line, and he did!"
The idea, Home explains, is to create a young, colorful aesthetic that mixes athletic/casual styles with technical aspects. The resulting Freestyle by Coolway is truly different from typical trainers and classic sneaker silhouettes. The collection, for example, features colorful slip-on styles and sandal/sneaker hybrids with ghille lacing systems, straps, mixed materials and sock-like uppers. "Freestyle is not meant to look like a typical athletic collection," Home says, noting he grew up wearing Converse Chuck Taylors. "Freestyle by Coolway doesn't look athletic in that traditional sense—it's sandals to booties to tennis shoes."
Aside from trend-right aesthetics, a myriad of technical features raise the comfort bar. Examples include a combined EVA midsole and sockliner to absorb impact and provide all-day comfort, low-density PU footbeds to accommodate different foot proportions and an overall ultra-light construction. "We didn't put separate insoles in the shoes; it's part of the outsole," Home explains. "They have a black outsole with little holes in the bottom [for breathability] and are very soft and lightweight."
While Home says the Freestyle by Coolway isn't claiming to compete with a performance shoe designed for the Boston Marathon, he hopes to land product in some sneaker/athletic stores (like Sporty LA and David Z.) as well as department chains and boutique retailers who understand athleisure fashion and draw its target audience of young Millennials, age 14 to 25, who are looking for something that will stand out. So far so good as Home reports buyers have reacted strongly to the new brand. "The rep for Paragon Sports said these shoes are the freshest thing out there," he notes, adding, "These shoes look different than other athletic-genre things on the wall. This consumer doesn't want Nike, Skechers or Adidas; they want something different."
Samuel Hubbard
Quality Over Quantity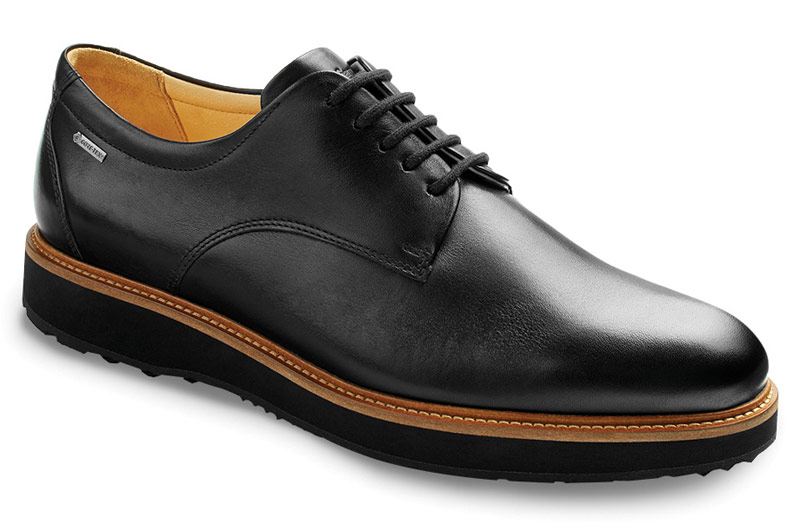 When Bruce Katz launched Samuel Hubbard in 2014, it wasn't his first rodeo. Katz, along with his father, Saul, built Rockport from the ground-up before selling it to Reebok for millions and then taking some (well-earned) time off—28 years, to be exact—from the shoe business. After the passing of his father, Katz got to thinking about re-establishing the family's place in footwear and decided to do it in a way that would honor his family's legacy.
"Hubbard was the name of my grandfather's shoe factory in New Hampshire, where I hung out as a kid sliding in boxes from the stitching room to the last room," Katz says. "I thought one day I might go back into the shoe business and turn Hubbard into the brand it never was."
That he has, but a good pedigree won't sell shoes on its own. So Katz enlisted industry veteran—and his father's right-hand man—Werner Wyrsch and set out to make "the most comfortable shoe we've ever made." Instead of trying to keep up with the market's ever-speeding calendar, Wyrsch and Katz took their time—a year-and-a-half, in total—to develop a shoe that met their strict comfort criteria. It's a devotion to getting things right, Katz says, that sets his brand apart from the sea of comfort brands in the marketplace. "A lot of people put comfort features in shoes now," he says. "Everyone wants to make light shoes with orthotics and linings, but because of the way the shoe business runs—make 100 shoes then 100 new ones—it's very hard to make a shoe right." Katz recalls recently going into the company store of a leading athletic brand that was boasting a "revolutionary" new technology. When he tried them on, the shoes didn't fit properly. "Here's a company with billions of dollars worth of shoes, and they didn't get it right," he says.
By not adhering to a rigid calendar schedule, Samuel Hubbard completes a shoe from the last outward. The overall focus is on function where every point of contact is designed to be smooth and comfortable. For example, a hidden padded collar means no hard contact around the ankle, custom Vibram replaceable outsoles provide lightweight shock absorption and a removable triple-density Poron insole is leather-lined and conforms to the unique shape of each foot. The line, made in Portugal, retails from about $200 to $350, and Katz believes consumers are willing to pay a premium for better product.
For Spring '17, that includes the debut of a Gore-Tex-line all-weather collection spanning an eyelet plain-toe banker shoe to lightweight hikers. "We went at it as shoemakers—genuine leather, with all-leather lining, padding and Vibram outsoles," Katz says. "You can go anywhere in them."
Because Samuel Hubbard's product requires more education and appreciation than your average men's shoe, Katz is focusing distribution on specialty retailers. "There are department stores we've said no thank you to, and we've taken it off Amazon and made a decision not to sell on Zappos," Katz says, adding, "We are betting on the independents." Katz believes that almost all specialty comfort dealers have a customer for Samuel Hubbard, even if it's slightly more expensive than other comfort brands. More importantly, he believes these retailers are better able to explain the brand's features and benefits and why it's worth the investment.
To bolster that bet, Samuel Hubbard has been running an extensive consumer print campaign—more than 1.5 billion impressions to date—to drive consumers into brick-and-mortar stores. Katz notes that the higher price point is also good for business. "If you're selling shoes for $150 when you can be selling a pair for $200, that's a missed opportunity," he says.
Hopp Studios
Minimal Chic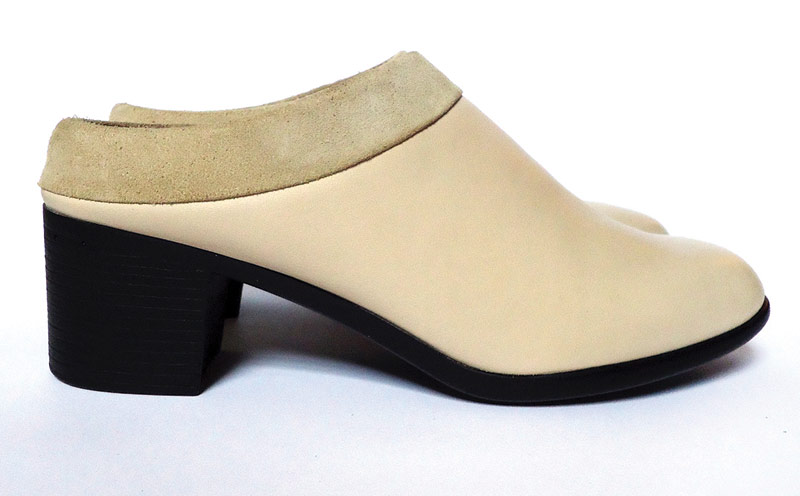 SAS CEO Nancy A. Richardson gets a lot of requests to manufacture product in the brand's renowned San Antonio, TX, factory, but it was a cold call from first-time footwear designer Eree Kim that finally made her say yes. "Eree was the first person who had actually worn SAS shoes and could articulate a sincere respect for our brand and what it stands for," Richardson says, adding, "It was her knowledge of SAS and sincerity that made her desire to work with us more interesting than the average request."
But first thing's first: Richardson says Eree was not a shoemaker and that SAS had to educate and train her. That it did, beginning with Kim's three-week training program in the SAS factory. The hands-on training culminated in 38-year-old Kim's debut Hopp (meaning "bounce" in Swedish) collection this past fall. It featured a range of minimalistic oxfords and booties retailing between $160 and $215. Like SAS, Hopp consists of lightweight, flexible soles made from rubber or PU, padded upper linings and leather footbeds with arch support. Richardson notes, however, that the two brands serve different demographics and don't consider each other competition. Instead, she believes they have met at the intersection of comfort becoming fashion and fashion becoming comfort.
Specifically, Kim (who previously designed knitwear for Opening Ceremony) set out to create a comfort line from what she saw as a void in the high-fashion space. "It was so hard to find shoes that were comfy and stylish," she explains. And unlike lines manufactured in Italy or Brazil, Kim was interested in SAS's stateside capabilities.
Hopp will introduce three new styles for Spring '17, including flats and a stacked heel, and continues to add colors to its oxfords, which Kim considers a season-less basic. The no-fuss style fuses Normcore and athleisure influences for a look the designer says resonates with the fashion set. "My customer varies in age and style," she says. "There are girls that are more creative and stylish, but I also have older women looking for something sleek."
So far, Kim has distributed Hopp direct-to-consumer online but says she is seeking select retail partnerships. The goal, she says, is to keep the line in a balance of being wearable, unique and always comfortable. That's an ethos SAS can get behind. "One should not to have to suffer for fashion," Richardson says. "Everyone deserves happy feet."
Clarks
Revival Festival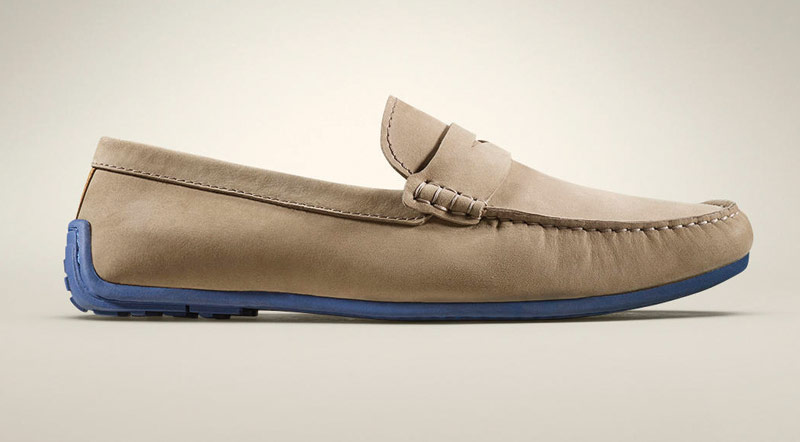 For nearly 200 years, Clarks has been towing the line between honoring classic styles and making breakthrough designs in comfort footwear. The recent return of President Gary Champion (who worked for the company's North American subsidiary for 25 years, culminating in a successful run as head of sales until his exit in 2008) is the perfect representation of such: It's both a move forward and a return to what has worked in the past in one fell swoop. Similarly, modern takes on the brand's classics, particularly in collaboration with trendsetting streetwear boutiques like Concepts and Supreme, have earned the brand serious fashion cred of late. And it doesn't hurt when hip hop stars like Drake hit the town—superstar girlfriends in tow—sporting classic Clarks Wallabees.
For Spring '17, the collections sport a similar theme of new and heritage that was well-received by buyers at this season's trade shows. "Many accounts said the line represents the best of what we do at Clarks and then some," confirms Christopher Scinto, senior vice president/chief marketing officer. "We've repeatedly heard that design innovation in premium programs was a highlight of the line presentations."
Such innovations can be found in two of the brand's more recent introductions. The first, Cloudsteppers by Clarks, promises incredibly light construction using materials like microfiber EVA; flexibility through a reengineered relationship between upper, insole and outsole; and soft comfort with an Ortholite footbed and high-rebound foam inlay. The other, called Unstructured, features dual-density Ortholite footbeds, added foam underfoot, a new EVA foam compound outsole and air circulation system for breathability. Most importantly, all those features are enclosed in stylish silhouettes spanning moccasins, sandals and wedges for women and casual sneakers and driving mocs for men.
In the core line, Scinto says consumers will see "twists on design favorites and brand new styles." The women's line is chock-full of feminine oxfords, driving mocs and stylish wedges while guy's offerings feature a mix of contemporary classics. "From relaxed, sporty styles to heritage-infused classics, men's styles mold tradition and skill with contemporary detailing," he says, adding that many of the sneakers, driving mocs and loafers feature knit uppers or perforated suedes "ideal for barefoot wear."
In order to help spread the word, Clarks will launch a new global lifestyle ad campaign that, Scinto says, "celebrates the spirit of the brand" and highlights spring collections. In step with the spirit of revitalizing the old and celebrating the new, Clarks is opening a new North American corporate headquarters in Waltham, MA, this fall, located in the historic Polaroid building. It's that ability to build upon what's already great that has made the brand successful for so long, Scinto adds. "Clarks has been making footwear for nearly two centuries, and that comes with an authenticity that can't be fabricated or imitated," he says. "We're constantly evolving and expanding our technologies, using our expertise to craft shoes that are both stylish and a pleasure to wear."