peachy keen
The Atlanta Shoe Market, Aug. 14-16, is looking sweet: housed under one roof and expected to be sold out.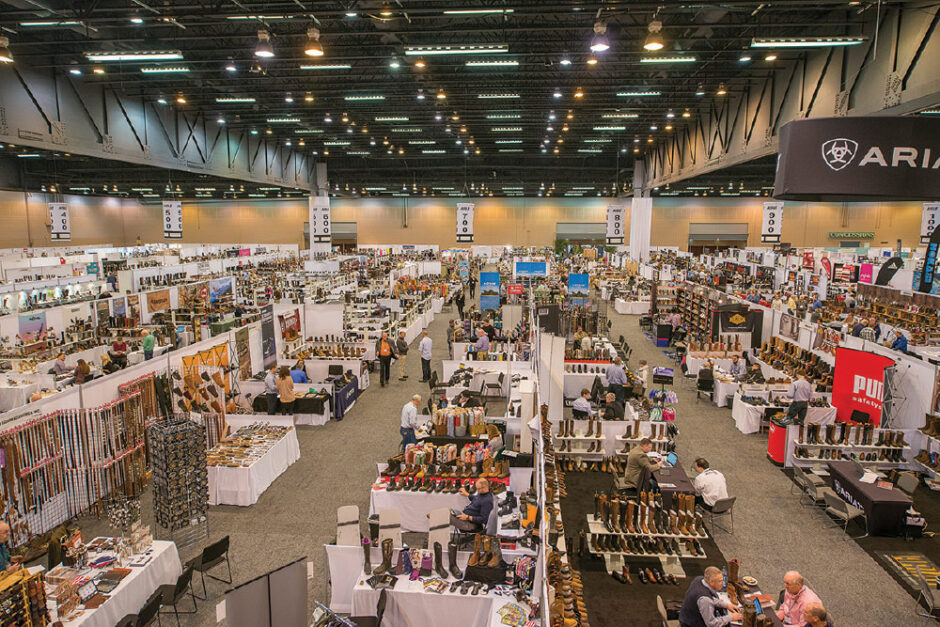 The buzz surrounding The Atlanta Shoe Market (TASM) is reverberating louder by the week. A bi-annual must-stop on the industry calendar for decades and known as a "writing show," TASM has increasingly been garnering national show status. That reputation received a big boost following TASM's head start on resuming in-person events last February, reports Laura O'Brien, show director.
"We are definitely seeing retailers from both coasts registering as the show has become nationally recognized," O'Brien says. "It's the buzz: 'You need to go to Atlanta.' And everybody who said that they weren't going to go back to a show until 2022…Guess what, they're all coming here in August."
While O'Brien surely didn't need any restoring of faith in the importance of in-person events, she received a shot in the arm following TASM's successful February staging. "Everyone was just so happy to be back," she says. "They were thrilled to be doing business face-to-face again." O'Brien adds that having one show already under her belt amid an ongoing pandemic is hugely beneficial in planning the August edition at the Cobb Galleria Centre. TASM has the safety protocols down pat, as well as the confidence of attendees. "Because our show was successful in February, people feel comfortable coming here. That has definitely helped," she says. "From the moment they walk in the door, other than the masks and temperature checks possibly, everything will be completely business as usual."
Here, O'Brien gives the 411 on the upcoming show and why she expects buyers will be writing big orders in Atlanta this August.
Dare we say will this be a "normal" TASM? Normal in terms of exhibitor attendance, yes. The retail attendance will also be a lot higher than in February because we are getting more retailers from across the country. The West Coast is realizing that everybody is under one roof here, and we have all the brands.
In addition to being housed under one roof, what other factors are contributing to TASM's success? I've been organizing this show now for 39 years. I know what my guests want and need. Meanwhile, other shows have changed ownership and formats. TASM is what it's always been: affordable, easy to get to, under one roof. We know the shoe business, and we know what the industry wants and needs in a trade show. Our attendees aren't looking for hoopla anymore. Our show is like WSA back when it was in Sands Convention Center in Las Vegas. We're a good-ole shoe show. Companies are restructuring, they don't have the money to lay out for the big booths anymore. Remember, our parent company, Southeastern Shoe Travelers, is a non-profit. Our job is to make the show as affordable as possible so everyone gets a big return on their investment. We're also a non-union event, and that's huge for our exhibitors.
If it ain't broke…Yes. We're a show focused on shoes, period. We've built Atlanta as a great writing show. You come here to do business. We have  consistency with our staff and the industry knows us well. Plus, we treat our members like family. We've been building this show for years. It works and it's easy.
Any safety protocols that attendees should know about? We watch on a daily basis what Georgia and the CDC are stating in terms of guidelines. Personally, I believe we'll still be wearing masks. But that could change. Regardless, we'll definitely be following whatever is required, and our air purifiers—the same as found in hospitals—are all in place.
What about seminars or parties? I'd like nothing better than to have a great big party. Now, we can't do our regular casino night because of touching dice and chips, but I'm looking into holding a party in the adjacent tent to the centre. That camaraderie between retailers and exhibitors is so important. At the very least, we'll do an opening night cocktail reception in the trade show hall. Also, NSRA will be doing a seminar in the morning of the second day. We're also just a short walk to The Battery Atlanta, an outdoor mall with 56 restaurants and shops. It's gorgeous—a great place to go to lunch and dinner.
Any virtual format coinciding with the in-person event? No. I think people are done with the virtual aspect with regards to lots of things. We're Zoomed out. We are tired of webinars, too. We just want to get back to business. We want face-to-face interaction. Also, I'm not getting any requests for it. Not one. I just don't think it's necessary for us to invest in a virtual component. Besides, if brands want that, they're going to set up their own studio.
Why is face-to-face interaction necessary, from a shoe industry perspective? It's the nature of the beast. Buyers need to touch and feel the product. Shoes can't be bought as effectively over Zoom. It's also that relationship with your salesperson—speaking with them face-to-face is just so important, and I don't think that is ever going to go away.
And now that the industry will be meeting face-to face in Atlanta, are you expecting a lot of order writing? Yes! Lots of retailers are low on inventory and they have the dollars to spend. I think the retailers that have gotten through this crisis have done well and are ready to buy!
Rocky Mountain High
Outdoor Retailer in Denver, CO, Aug. 10-12, is open for business as usual—as well as virtually.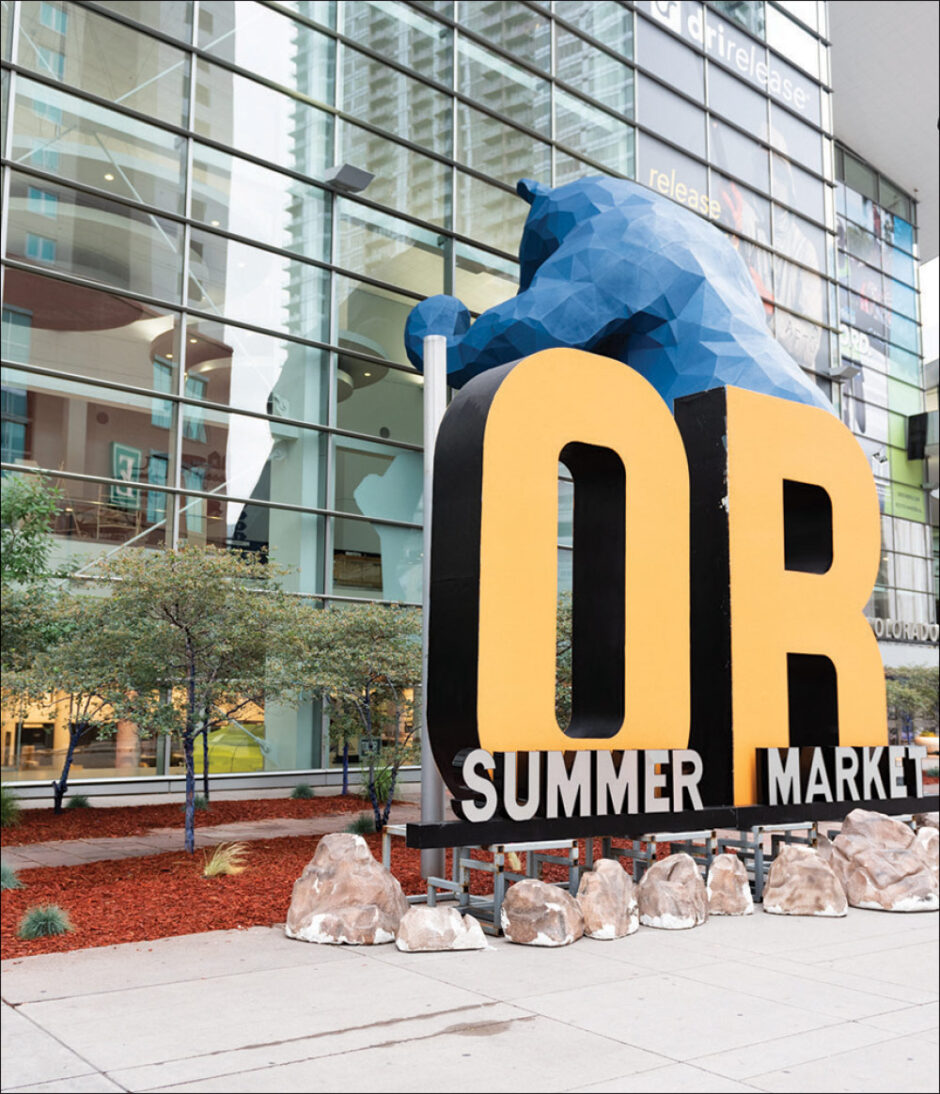 Emerald, organizers, of Outdoor Retailer, realize the industry isn't out of the woods yet when it comes to the pandemic, and that's why there will be an in-person event at the Colorado Convention Center as well as a virtual, year-round component to the show. Call it a welcome back and recovery show, says Marisa Nicholson, senior vice president and show director.
"We see this August show as the first opportunity for our industry to reconvene and work together to move forward from the impacts of the pandemic," Nicholson says, noting that businesses are at different places of recovery with some brands and retailers still navigating travel restrictions and supply chain challenges. "This summer's show may not be what it 'normally' is, and that's okay," she says. "This is a time for those ready to gather again, to have meaningful meetings and to support each other. This is a time of recovery as we continue to move through the pandemic and open up."
Here, Nicholson discuss what's new and noteworthy at the upcoming show, and why the industry is primed for growth as millions of consumers have discovered/rediscovered the benefits of outdoor recreation amid the pandemic.
How is attendance looking? We have an incredible list of buyers, brands (including Lowa, Dansko, Cougar Shoes, Propét, Jambu, Lamo, Sperry and Spyder Footwear) and media anxious to get back to in-person at OR. There's so much value in dynamic conversations when you get when together, in addition to being able to touch, test and compare products. For those that are ready, this summer's show is a step to get back on track and build new or rebuild relationships, and we're here to help everyone figure out the best way to approach this year.
Dare we say, will this be a "normal" Outdoor Retailer show? A lot of attendees are looking at the show as a reunion and a time to celebrate our community. This is a pivotal time for our industry as we've all witnessed incredible growth in outdoor participation, which has resulted new consumer behaviors and preferences. More people are trail running, cycling, hiking, birdwatching, fishing, etc. than ever. Many discovered the outdoors for the first time over the past year and they're continuing to get out in nature. The show is a valuable opportunity to find the brands and new products to connect with these consumers, to diversify store offerings and to discover the intersection of outdoor and lifestyle trends. We're in a position to embrace this growing consumer base. We do that successfully through the relationships we build.
Any seminars or parties planned? Education for this show will be a mix of online and in-person. The webinar pre-show education kicks off in July with sessions to prepare attendees before they hit the show floor, which will include consumer data analysis from NPD Group, a trend forecast from WGSN and more. At the show, education moves to a larger area to allow for social distancing, and we're planning hybrid viewing. Outdoor Industry Association (OIA) will again lead the Industry Breakfast, and The Conservation Alliance and Camber Outdoors will also open show days with insight and resources. We'll be utilizing the outdoor lot adjacent to the Colorado Convention Center for additional activity and networking. On the second night of the show, that space will host a watch party for the 11th annual Outdoor Retailer Inspiration Awards.
What health safety protocols will be in place? The health, safety and wellbeing of all attending and involved in the show remains our top priority. Our current guidelines are available at OutdoorRetailer.com, which include enhanced cleaning measures. All plans will be updated in accordance with the latest recommendations from health officials and the local government and communicated to the community.
How will the Digital Market complement the in-person event? Outdoor Retailer Digital Market powered by Elastic Suite takes relationships beyond the show floor and gives exhibitors, reps and retailers new technology to manage the wholesale purchasing process all year. At the show, you see new lines up close, have productive meetings with your reps and discover great merchandising ideas and other inspiration for your store. Digital Market is the next step: brands present their curated collections and buyers can log on at any time to order, reorder and manage inventory. Digital Market is an efficient place to continue the buyer-seller relationship, and it's an affordable option for brands of all sizes to digitize catalogs. 
In what ways has the new normal changed OR going forward? Over the past year, we've leaned on technology to stay connected in our work and social lives. Some of this new functionality will continue to benefit us. But we've also missed human connection. Studies show the brain processes information more efficiently in the presence of others, which we see in real time at Outdoor Retailer. There's going to be new balance in the way we work, and the combination of our in-person events and Digital Market can help everyone connect all year, in multiple ways, allowing them to find the mix that best helps them.
Back in the New York Groove
Showrooms start your engines: FFANY Market Week in New York, Aug. 2-6, is a go.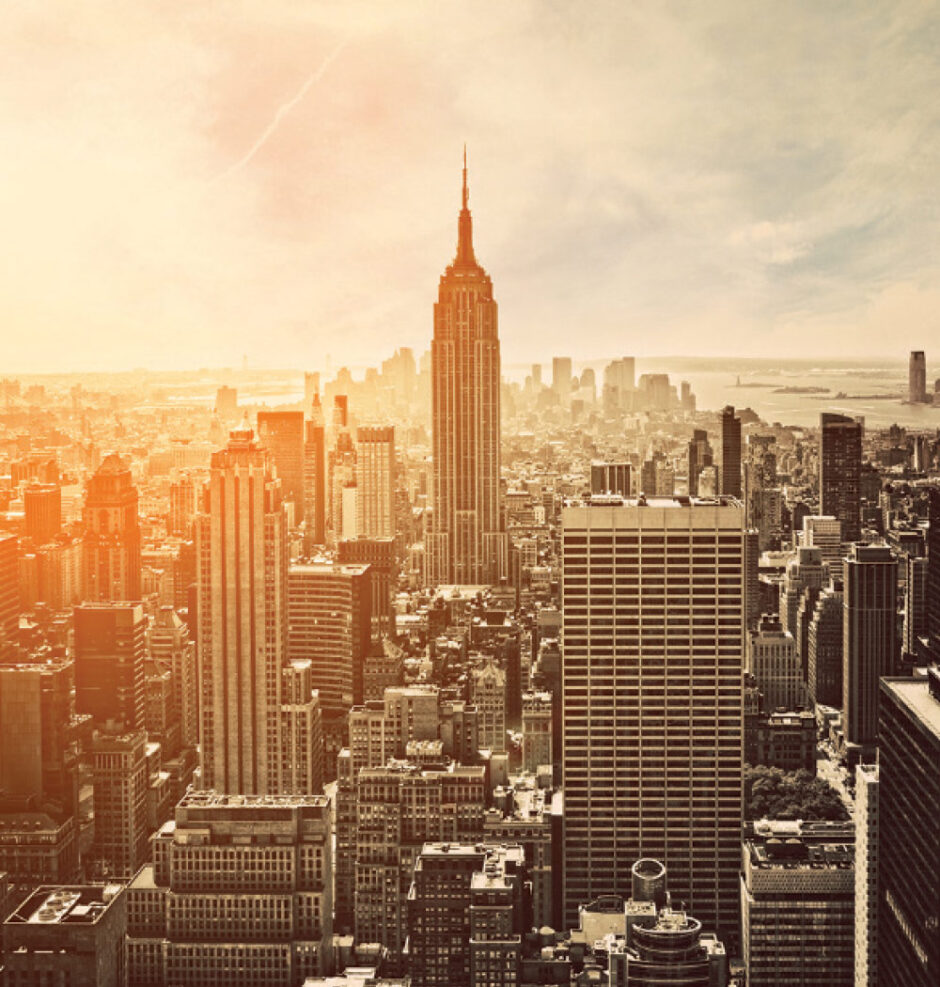 Perhaps the surest sign the country is emerging from the pandemic was the recent announcement by the Footwear Distributors and Retailers of America (FDRA), organizers of FFANY, that the show would return this summer as an in-person event in New York, once the epicenter of the outbreak. In an open letter to the industry, FDRA reported "seeing and hearing" a pent-up desire from retailers and wholesalers to "close computer screens and see shoes in person again." Amen to that!
"We are receiving widespread support and confirmation that showrooms will be open and brands will be coming to show in hotels and other temporary spaces," confirms John Heron, marketplace strategic advisor for FDRA and show organizer, noting the list includes Caleres, Steve Madden, Vince Camuto, HH Brown, Deer Stags and Wolverine Worldwide, among many others. "We also recently conducted a survey of 24 national retailers—with multiple stores and significant buying capacity—and the majority of the responses said that they are likely sending buyers to New York in August." Heron adds, "We also think that as we get closer to August, momentum will build around the country and New York specifically, and we'll see more energy trend to the August FFANY Market Week."
Heron says there will not be a formal virtual component to the show, but it's anticipated members will continue to conduct virtual line presentations. Along those lines, FDRA is working on a FFANY Digital Directory of Brands that will serve as a central space for members to post information about their showroom status, location, links to digital selling tools and brand information. The plan is to launch it early this month.
Here, Heron give the lowdown on what's up for the upcoming August Market Week in the Big Apple.
Will this be a "normal" FFANY Market Week? I don't think anything will be "normal" right away, as so much has changed in our industry and in New York. Companies have closed their showrooms or moved locations, and there have also been significant employee changes in the past year. That said, there will be some semblance of normality in the process of in-person reviewing and merchandising of footwear lines in corporate showrooms!
Any special events or parties planned? We have been contemplating having a traditional industry cocktail party at an outdoor venue near Bryant Park. We're waiting to confirm plans until we have a better gauge as to the general sentiment and willingness for people to attend. We're also working on potentially organizing smaller gatherings to bring together sections of the industry, if there isn't the ability to have a larger event.
Any special safety protocols being implemented? New York is continually updating guidance and procedures for lifting restrictions. I'm sure all showrooms will follow government mandated rules for indoor masks, elevator protocols and capacity guidelines.
Having been forced into a year-long hiatus following the merger with FDRA, what have you been focused on in terms of reintroducing FFANY Market Weeks? At this stage, we're simply just pleased that there is such a strong desire and consensus to return for FFANY Market Week in August. In future years, our planning will focus on the frequency and timing of future market weeks that serve in the best interests of the footwear community. It will take some time to come to consensus on any potential changes that best serve the industry as it emerges.
In what ways has the so-called new normal changed how you envision the show going forward? It will be interesting to see how this plays out. The last year accelerated the development of and reliance on virtual tools to sell, develop lines and conduct business in general. That said, the trust that had been developed through years of relationship-building and in-person collaboration allowed for the virtual tools to be successful to the extent that they were for so many. Thus, we think coordinated market weeks are a vital component to the long-term welfare and success of the industry. The frequency and timing may need to be considered, but the need to collectively gather will continue to be a cornerstone of the industry.
Why is New York still an important meeting place for the industry? New York and FFANY is where the industry's significant business happens and important seasonal line debuts occur. We think that August will be a continuation of that tradition, and December will see the industry return to New York in an even more substantial way. In addition, the biggest advantage FFANY has over other shows is that so many of the meetings occur in the showrooms of our members. The capacity to showcase the vision that designers and development teams have created for their brands is inherently more robust and complete when done in a space that is created for that purpose.
Vegas, Baby!
A new format awaits attendees of Magic in Las Vegas, Aug. 9-11.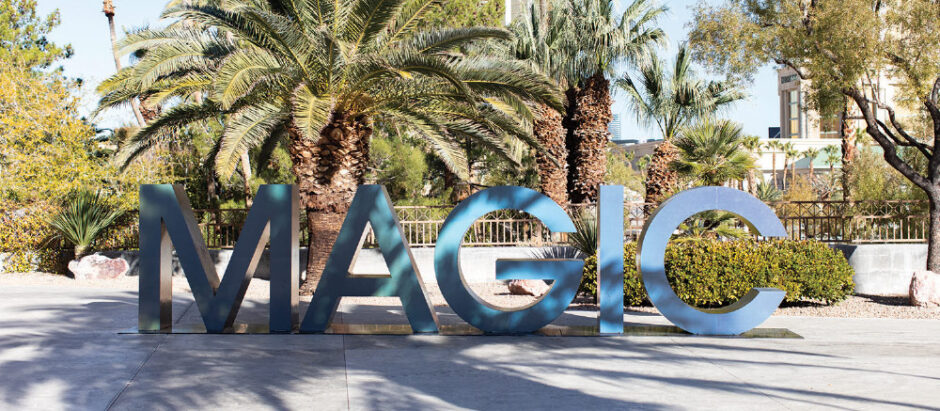 Informa, operators of the Magic show, used the pandemic-induced hiatus on in-person events to introduce a number of changes to its once again in-person event at the Las Vegas Convention Center—starting with dropping the Micam Americas name and the standalone footwear segment that went with it. Instead, footwear will be incorporated within its Magic, Project and Coterie shows. The changes reflect a market-led and customer-focused approach to evolving how the collective of shows serve the industry moving forward, explains Jordan Rudow, vice president of Events for Magic.
"While we're still offering the same comprehensive selection of footwear categories for women, men and children, our merchandising strategy will focus on achieving two key objectives: providing a more streamlined shopping experience for our buyers and creating more opportunities for our brands to meet target retailers," Rudow says. "Footwear and accessories will now be merchandised alongside apparel within each of our hero brands—Magic, Project and Coterie—all three of which will be more aligned than ever to serve specific market segments and price points."
Rudow is confidant the new "complete look" approach in featuring multiple product categories merchandised alongside each other will support buyers in how they prefer to shop, while also better supporting exhibitors in reaching a larger segment of retailers. From a footwear perspective, that means trend-driven and young contemporary categories, at price points ranging from value to  mass market, will be housed in Magic. Project is where men's and women's contemporary categories will be found, with price points ranging from mid-market to premium. Coterie is where elevated women's contemporary collections will be displayed, with price points from premium to affordable luxury. Sourcing at Magic features footwear manufacturers and suppliers providing volume-production and private label services. "We're extremely excited to unveil our updated merchandising strategy at our August events," she says. 
Here, Rudow reveals why Vegas is a solid bet for Magic attendees.
How's attendance looking? With a little over a month after our announcement for the return of in-person events in Las Vegas, we're already over pacing in both brands and registration. To date, we have thousands of registered retailers and hundreds of brands signed on across apparel, footwear and accessories. Some notable footwear brands that retailers can expect to see include A.S. 98, Blowfish Malibu, Floafers, J/Slides, Kenneth Cole, Matisse Footwear, Miz Mooz and Yellow Box, to just name a few. On the retailer side, we have buyers registered from Aldo's, American Rag, Boot Barn, DTLR, Rue 21, Free People, Coppel, Dillard's, Foot Solutions, Halls, Hibbett Sports, Shiekh Shoes, Von Maur and Zappos. As the list of brands and retailers grows, we're also receiving a lot of positive and excited feedback for a return to Las Vegas to reconnect and do business in-person—a testament to how much the live experience was missed.
In addition to the new format, anything new and noteworthy? Carrying forward from previous years and what has drawn thousands of brands and buyers to our keystone events in Las Vegas, planning is well underway to present a full slate of unique on-site activations and memorable photo-op moments, trend displays highlighting new brands, exclusive networking opportunities and a wide array of educational content featuring fresh industry voices along with returning speakers from Create & Cultivate, WGSN, The McCord List and Highsnobiety, to name a few. We're also excited to be bringing back Cash & Carry on the last day of our three-day event, which is a great opportunity for retailers to shop samples from the show floor.
Any safety protocols that attendees need to be assured of? All Informa events will be guided by Informa AllSecure, a detailed set of measures developed with industry associations, event organizers and venues, along with input from health, government and local authorities in order to provide the highest levels of hygiene, safety and cleanliness. Cornerstone to our event execution and planning, guests can rest assured we will have continuous sanitization and cleaning throughout the course of the event, with a focus on high-touch areas, thoughtful event layouts to allow for recommended social distancing as well as hand washing facilities and sanitization stations available throughout the event space.
What can attendees do at Magic that they can't necessarily do at other shows? It's where three premier fashion trade events—Magic, Project and Sourcing at Magic—come together to create North America's most comprehensive marketplace with unparalleled opportunity for brands and buyers. With a wide variety of categories and market segments available, the comprehensive offerings make this an extremely efficient, one-stop-shop for the fashion industry. Brands can access and meet the largest audience of international and domestic retail buyers, media and industry thought leaders as well as head over to Sourcing at Magic if they are looking to explore new possibilities for materials or updating their supply chain. Similarly, retail buyers can access three events in one location—shopping trend and young contemporary brands at Magic, contemporary men's and women's brands at Project and private label at Sourcing at Magic. Unlike any other U.S.-based event, our three events together, in the epicenter of entertainment, gives brands and buyers access to the entire fashion wholesale ecosystem.