Leading executives offer their take on the current state of the market, how they define comfort and where it may all be headed.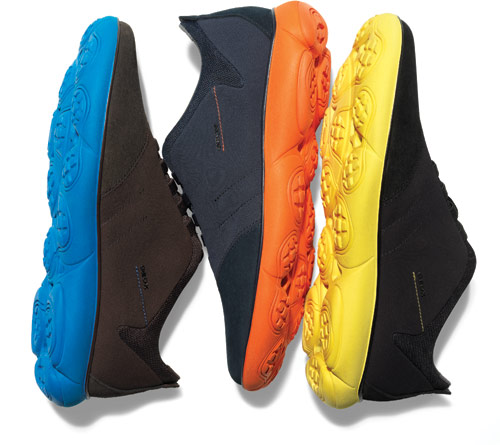 The fact that the comfort category exists is a direct result of so many other shoe styles being uncomfortable due to inherent design, construction and material flaws and limitations. Historically, the consumer expectation has been to accept various degrees of discomfort with regards to a lot of their footwear choices. (Remember when break-in periods were an acceptable industry standard?)
But along came the comfort category, feeding off a growing desire among consumers to be more comfortable physically and emotionally. It was a relatively easy sale at first, as many consumers had been in such discomfort that the looks of these new "comfort" shoes didn't really matter. They were just thrilled to be pain-free at last! So the name of the category became the key point of differentiation in the marketplace. It was the reason for the purchase. And while the category's lack of style became its Achilles Heel in terms of general perception, the reality is tremendous strides have been made in terms of looks, particularly over the past few years. No longer is it an either/or shopping scenario. The consumer expectation, in fact, has done a complete flip. Thanks in a large part to the success of comfort brands, shoes are expected to feel good and look great right out of the box.
So why bother to continue to call the category comfort, especially if the term is now more fashion stigma than notable product attribute? Many industry experts argue the word itself puts limitations on the category's broader appeal and potential. Indeed, the comfort category at present is at a crossroads: On the one hand, it may appear risky to let go of what brought it to the dance, but on the other, it may very well be time to take the next steps in evolution.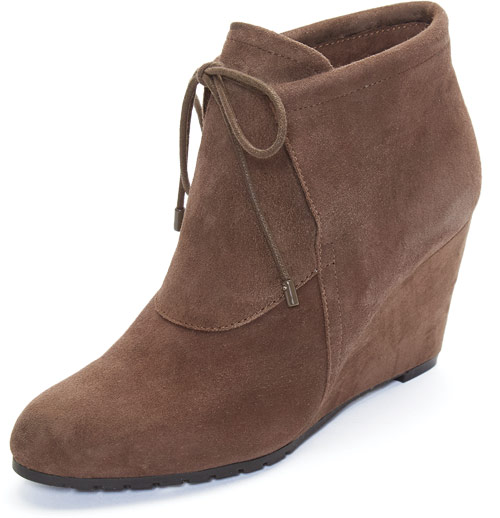 "No consumer wants a shoe that feels comfortable and looks comfortable, if you know what I mean," opines Jim Salzano, CEO of Easy Spirit. "They want a shoe that feels comfortable and looks beautiful." He cites the tremendous influence of athletic companies as having conditioned consumers to expect that level of comfort all the time. "Comfort is simply a requirement now," he says, adding, "I would imagine in a few years we are not even going to talk about 'comfort' shoes, because it's just going to be everywhere."
Now to the extent that comfort has become a dirty word possibly, Salzano believes it's more of a limitation. "It doesn't provide the opportunity for greater awareness that's out there for Easy Spirit," he says. "It limits the imagination of the consumer. We're a footwear company, we want the comfort to be felt but not seen, and we're spending a lot of time on working on great aesthetics and silhouettes to figure out ways to make shoes that have always forced women to compromise style for comfort."
Bob Infantino, CEO of The Rockport Company, offers a similar seamless definition of comfort today. "Comfort means not having to think about being comfortable," he says. "When I wear a shoe, pants, a watch—any accessory or apparel item—I expect to put it on and not think about it again until I take it off at the end of the day." This expectation, Infantino adds, extends far beyond the actual product itself. "My interaction with a brand needs to make me feel comfortable from start to finish, from the way the brand incorporates current fashion trends into their products, to the way the product fits, to the price point," he says.
Tracy Smith, president of U.S. operations for Geox, agrees the definition of comfort has become much broader in scope. "Comfort used to just mean padding," he notes. "It's much more than that now—it's holistic and it also involves versatility, quality and price-value." Smith offers the interesting analogy of how restaurants have been evolving of late. "For many years, it was about over-the-top prices, crazy eclectic food combinations and a snotty waitstaff," he says. "Now the trend is farm-to-table, the quality of ingredients, health and wellness, and a more casual and comfortable atmosphere." Similarly, what it means to be comfortable in one's shoes has expanded beyond just the feel to include aspects like look, versatility and value. It's not just about a designer label anymore—that's not nearly enough. Being comfortable on many levels is what's really in style today.
"The big market shift over the past two to three years is simply that comfort has become fashion," says David Kahan, CEO of Birkenstock USA. (The classic comfort brand's recent run of catwalk impersonations of several of its most popular designs as well as 'It' status among the fashion elite verifies that shift.) Kahan believes the shift has become so ubiquitous that consumers are now demanding comfort in all styles. "The consumer is now seeking comfort features in what were previously only fashion silhouettes," he notes. "It has forced comfort brands like Birkenstock to meet the demand." He cites the brand's Stowe moto and Sarnia slouch boots as two examples for Fall '16. "The look is fantastic and it incorporates our footbed, which yields a supreme comfort experience," he says, adding, "This is the Holy Grail—the benefits of a Birkenstock sandal built into a boot or a shoe."
Gary Champion, president of Clarks Americas, defines comfort as the ability to provide the unexpected. "It's about designing products that attract women in a fashion sense and give her the unexpected comfort underfoot," he says, adding it's not just about cushioning. "It's about contoured footbeds, arch support, materials and the proper engineering to make lasts measurements and toe shapes correctly to avoid fit problems like too much pressure on the forefoot," he explains. But those are technical details that she doesn't necessarily want to have to understand, Champion adds. "When she steps into the shoe, it's about discovering that unexpected comfort," he says. "That, 'Wow, I didn't expect that shoe to look this good and be this comfortable.'"
Just Donít Call It Comfort
While many leading comfort brands continue to up the fashion quotient, the actual comfort aspects are implied and not necessarily advertised. It represents a definite shift in brand positioning.
For example, Smith says the game plan at Geox is to avoid being viewed as what defined being a comfort brand five years ago. "We have to be much more than that," he says. "It has to be about innovation, wellness, quality, versatility and ease of use—something that hopefully improves your day/life and makes things a little easier." The brand's Nebula collection for Fall '16, he believes, is the perfect example. "It's the ultimate in terms of breathability, lightweight, comfortable fit and quality packaged in a trend-right and versatile sport-casual design. You don't have to think about it too much—just put it on and head for the plane, the museum, lunch, whatever."
Infantino points to Rockport's Total Motion Kalila cutout shootie as an example where the fashion aspects do the selling and the comfort is just there. "The shoe plays off of the caged trend that's so popular right now," he says. "We gave it a mid-height heel, foam-backed lining and a back zip for easy in and out, making it a great style for women to wear out to dinner or just as easily to a holiday party." To that versatility angle, Infantino believes it's a must with today's shoppers. "Our customers are looking for a shoe that incorporates the latest trends, colorways and embellishments, and has the technology necessary to keep them comfortable throughout the day," he offers. "The modern day consumer, as compared to five years ago, is looking for a single shoe that offers versatility, transitioning seamlessly from mornings at the office to nights out on the town."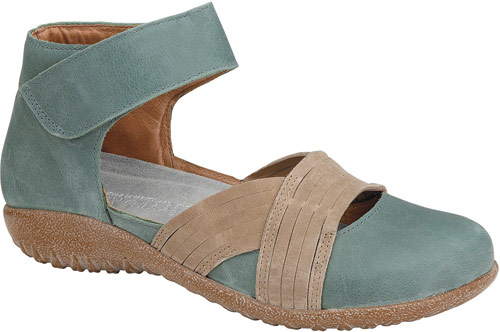 The fact that comfort has become so ubiquitous and, as a result, watered down somewhat by knockoffs has Steve Lax, CEO of Naot, focusing on the Israeli-made brand's quality and authenticity as a point of differentiation. "We still use Italian leathers, European findings for everything, our insoles are made in Europe, and we use quality labor in our own factories, and we have our own designers," he says. In that sense, Lax believes you get what you pay for. "Euro comfort, which had been this pure bastion of legitimate comfort design, is not what it once was," he says. "Most of those companies have gone off-shore in their production, so they are now Euro-designed shoes made by people in Third World countries getting paid 50 cents an hour. So the quality of comfort, as a general rule, has gone way down." In addition to offering better quality and comfort for the end-user, Lax believes Naot is simply a better investment for retailers. "The markup for cheap shoes is not enough," he says. "Retailers today need to be doing X amount of dollars per transaction or they will not be able to pay their rent."
The Athleisure Effect
The biggest impact of late on the comfort category is the athleisure trend. It is not only forcing these brands to up their game on incorporating lightweight cushioning technologies, but also to break free from their monochromatic "brown shoe" past.
"That's why Euro comfort with the oblique toe is a lot tougher sell nowadays," Champion says, noting sporty design aspects like white soles and colorful knit uppers and laces are more prevalent. But, for Clarks, it's not about trying to become a sneaker company—a fool's errand in a space dominated by mega-brands. "It's about interpreting the DNA of that look in a more casual lifestyle," Champion says. Enter the brand's Cloud Steppers collection, first introduced this Fall. The line features lightweight EVA soles with a little wedge, 3-millimeter thick Memory Foam footbed and sporty uppers. "It's taking Skechers GoWalk and Nike Free into a casual realm," Champion describes, adding, "They are blowing off the shelves, and we'll sell close to three million pairs this year."
Lax reports a similar athleisure-influenced benefit for Naot's business. "One of our biggest items is the Kyra, which has been our number-one style for past six years and fits right into that trend," he says. "We use no glue, it's a sewn last and the flexibility and insole support is terrific." Overall, Lax says the push to get younger in designs is paying dividends as the brand is reaching a younger audience. "We are getting more consumers who are in their late 20s and 30s for the first time," he reports.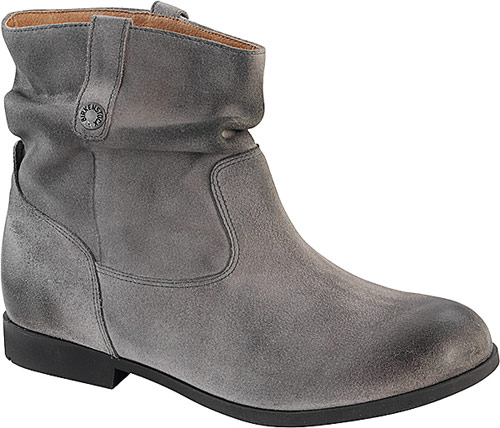 Indeed, athleisure's tremendous design influence is helping draw a younger audience to brands that have historically skewed old. "Athleisure has pushed comfort into the mainstream and, regardless of age, all women want a great looking pair of shoes that are also comfortable," says Christine Bender, senior vice president of marketing for Easy Spirit. Bender adds that Millennials, in particular, tend to be more open-minded when it comes to brands. "Millennials are more likely to embrace unexpected brands because they are happy to make that statement," she says. Salzano adds, Millennials don't need the name of the brand to give them confidence or identity. "If they put on a shoe and it feels amazing, that's enough," he says.
Of course, just don't try and market directly to this audience—a kiss of death. "The Millennial generation is not talking about brands as much," Bender says, citing the stark contrast of her generation's fixation on designer brands à la Sex and the City compared to the thrift shop nature of the fans of Girls. "They are talking about politics, debt, unemployment," she says, noting that the brand message has to be subtler than that. Fortunately, for Easy Spirit, it helps to be affordably priced and not so logo-driven.
Infantino believes the comfort category is well on the way to shedding it's "older relatives" fashion stigma. The influence of athleisure, generations of consumers who grew up wearing sneakers and the ability of comfort brands to incorporate greater style into comfortable designs are leading the shift to younger consumers. "Now, twenty and thirtysomethings wear 'comfort' shoes, but that element isn't immediately evident since the styles are so on-trend," he says, adding it bodes well for future sales growth for the entire category. "Retailers can continue to grow and succeed in the comfort space by acknowledging that the consumer now knows no generation, and they should adjust their marketing and merchandising strategies to appeal to consumers of all ages." •