Vibram 5 Fingers
Vibram 5 Fingers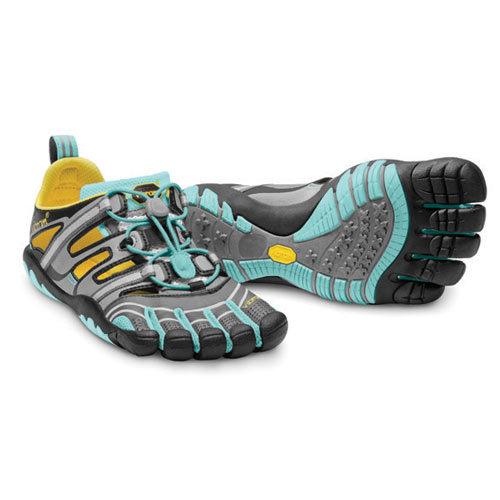 Keen
Keen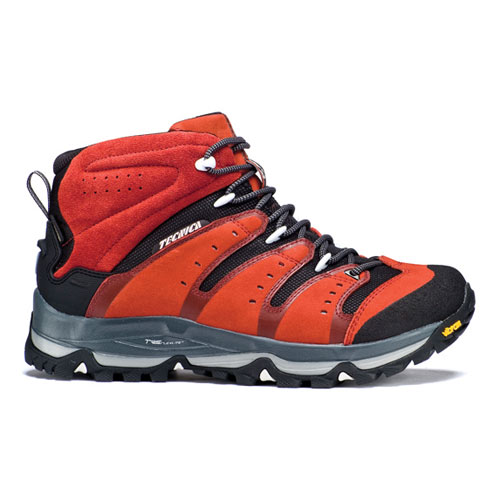 Merrell
Merrell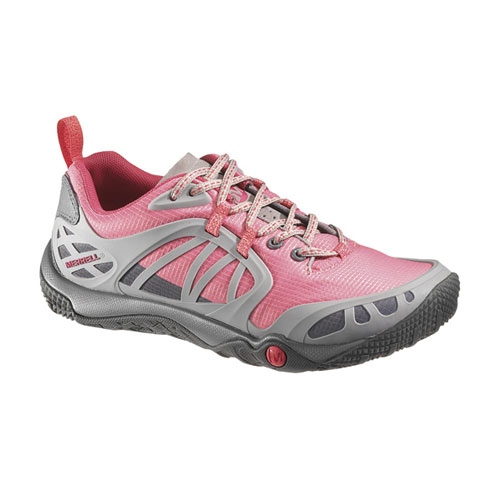 Columbia
Columbia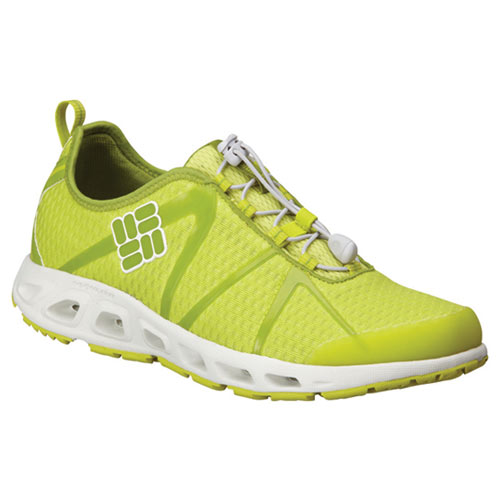 Adidas
Adidas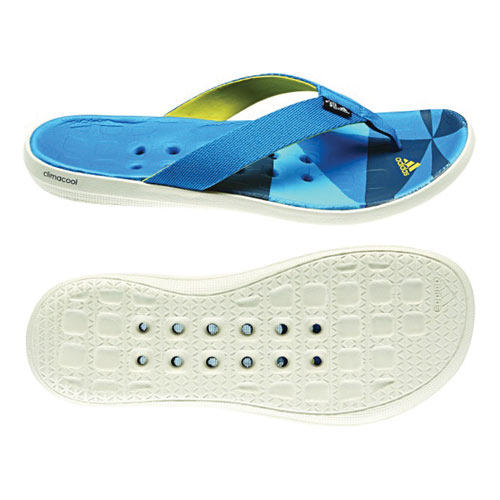 Timberland
Timberland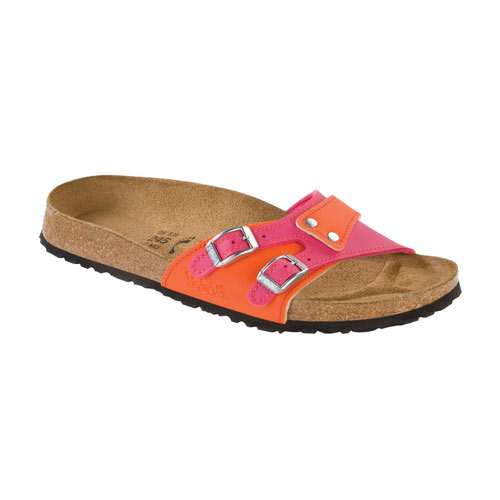 KeenVibram 5 Fingers
Keen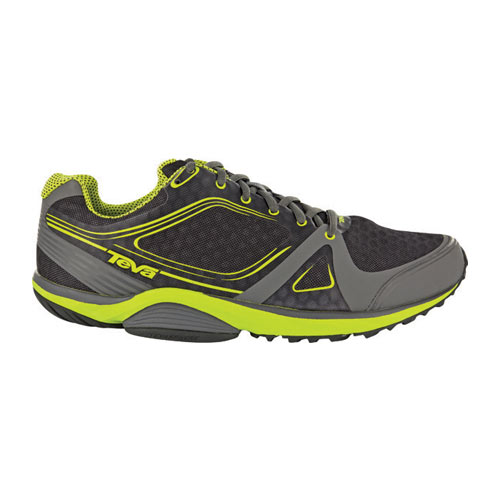 Birki's
Birki's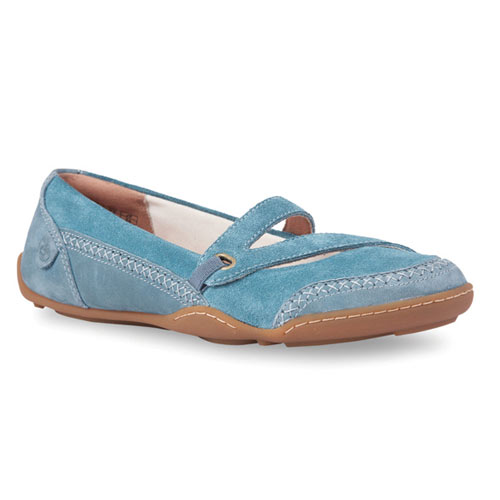 Tecnica
Tecnica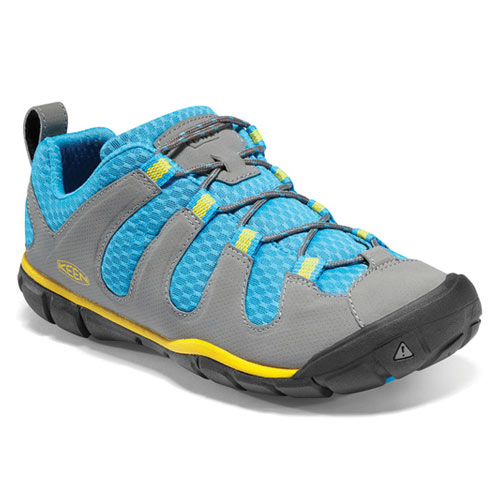 Incorporating innovative technologies and colorful athletic styling, the outdoor category continues its seismic shift into everyday wear that spans the Redwood forests to the urban jungles. By Judy Leand
o doubt, the U.S. outdoor footwear segment is growing and evolving in ways unforeseen even a few seasons ago. The very idea of the outdoors—replete with its traditional imagery of jagged mountains, forested wilderness and swift-running rivers—has expanded to include urban environments that in turn have helped nurture a new set of activities. In fact, many urban settings have gained status as outdoor venues in their own right, as exemplified by the increasing popularity of city parks, bike lanes, and unique green spaces such as Manhattan's High Line elevated park. Today's outdoor market encompasses everything from mountaineering, hiking, paddling and trail running to yoga, action sports and bicycle commuting. On the footwear side, this underscores the importance of trail-to-street versatility, both functionally and aesthetically.
"Outdoor consumers are gravitating towards athletic outfits such as Lululemon, and brown shoes don't match well. Consumers want more athletic-looking shoes and fashion is always a critical element," notes Chris Hillyer, product line and innovation manager for Teva.
Tied to this is the explosion of minimal footwear that has blasted beyond a limited, core running market and is now reverberating in the broader performance and lifestyle realms. Overall, the minimal- and barefoot-related categories have shifted, becoming more of a trend toward lightweight. Although fast and light is certainly not a novel concept in the outdoor market, it is now being approached with new technologies and designs. Just as importantly, minimalism eliminates unneeded materials and layers, making such products more eco-friendly and cost-effective to produce.
A third, hard-to-miss trend is the massive infusion of athletic-inspired materials, technologies, hues and silhouettes into nearly all categories and price points of outdoor footwear. At outdoor specialty shops in particular, the "wall of brown" stands to get a long-overdue splash of bold color.
"The world of stitchless, sew-free and molded uppers is arriving," observes Doug Clark, CEO of New England Footwear, makers of GoLite. "Color has become more important in the outdoor space, especially for brands like ours trying to create an identity of our own. We believe the market is due to move away from running silhouettes and more towards outdoor styling. We see leather as the dominant outdoor material being replaced with a diverse mix of materials, allowing outdoor products to utilize more athletic-inspired textiles and synthetics."
Clearly, many worlds are colliding, which makes for an extremely dynamic marketplace. As Clark so aptly suggests, "Strap in—the outdoor category is going to be leading some exciting changes in our industry."
LIGHT HIKING
The name of the game here is athletic looks blended with lightweight performance and stability. These days, due to time and financial constraints, most outdoor enthusiasts don't go on long, multi-week backpacking trips, opting instead for outings of a few days or less. The upshot is that big, stiff, heavy boots just aren't as necessary as they used to be. The latest designs are versatile, sleek, fast and supportive, with low-cut and mid-cut styles in abundance.
On the technology side, many brands are ready to roll out what they consider to be game-changing innovations. For example, Keen is launching KEEN.CNX, a collection of low-profile, lightweight and protective footwear designed to feel like a natural extension of the foot. The line includes models for trail, water and casual use, all of which feature a proprietary PU midsole with a 4mm heel-toe offset that encourages natural movement without sacrificing support or comfort.
"There is a trend toward simple, classic designs and reduction of midsoles to get people closer to the ground," says Ron Hill, Keen's VP of merchandising. "With KEEN.CNX, we've reduced our midsoles while keeping our hallmark comfort and protection by using a proprietary PU formula that provides underfoot support in a lightweight, low-profile offering."
At Asolo, the mission is to be more youthful and market-focused and to offer lower price points without giving up any technical benefits. Toward this end, the brand has freshened up existing collections with modern hues and design tweaks and is introducing two new lines: Motion Plus and Natural Shape. Motion Plus hiking product is supportive, protective and boasts contemporary styling and color as well as versatile fit options. Natural Shape, which gets the foot closer to the ground, is designed around a new last that's wider in the forefoot, shallower in the instep and forefoot, and has a more rounded and curved heel. The midsole is integrated with the outsole, which reduces both weight and gluing. Waterproof construction and new hardware complete the package.
The light hiking category is also being redefined and influenced by outdoor action sports such as downhill and flat pedal mountain biking. Leading the charge is Five Ten, which proclaims itself "The Brand of the Brave." According to founder and president Charles Cole, the company's U.S. growth exceeded 30 percent this past year, primarily driven by the bike market and freeride sports. And the momentum is expected to continue.
TRAIL RUNNING
The main focus is on minimalism with better protection. As a result, a wealth of innovative technologies will hit the market next spring. Two highlights are the TevaSphere collection from Teva and Merrell's M-Connect Series.
TevaSphere is a spherical heel and pod-arch system developed to deliver a more natural point of impact, efficient transition and superior stability over varied terrain. The technology was three years in the making and included more than 22 unique prototypes. The TevaSphere design contrasts sharply with the bulkier squared-off heels and over-cushioned insoles of typical athletic shoes. It also addresses the poor support found in most minimalist footwear that encourages users to change their strides to adapt.
"TevaSphere technology is a new platform for Teva that adds stability to natural motion," says Hillyer. "The majority of consumers continue to land on their heels when running or walking. We felt compelled to create a technology that allows people to transition through their stride in a natural way without expecting the consumer to change."
The M-Connect Series represents the biggest launch in Merrell's 30-year history. The line comprises four distinct collections designed to enhance ground connection. They are built on different platforms according to end use. The four key categories are Proterra, Barefoot, Bare Access and Mix Master.
Proterra is a new multi-hike collection that brings an agile approach to traditional hiking footwear. It's built on a 4mm drop and has a reverse lug outsole design that enhances contact with the ground for increased stability. Proterra's upper boasts patent-pending Stratafuse technology in the foot cage and injected into the mesh upper, fusing it together for a lightweight fit, natural movement and durability. Regarding the other three groupings, Merrell Barefoot has been updated with heightened ground feel and a new upper design for running and fitness. Bare Access is also updated but maintains a minimally-cushioned ride. Mix Master models, designed for multi-run activities, are fast, flexible and light and are built on a 4mm drop.
WATER SPORTS
Whether consumers gravitate toward shoes or sandals, the new generation of watersports footwear is designed for versatility and is able to transition easily from wet to dry conditions. Bright colors, fast-drying materials, high breathability and drainage technologies also figure prominently in the equation.
"There is a blurring of lines regarding how products, technologies and designs are being used. We're finding that water shoes are being used for a variety of purposes," notes Mark Nenow, Columbia's VP of footwear. "The end use is in the eye of the consumer."
To help boost warm-weather comfort and performance, Columbia is introducing proprietary Omni-Freeze ZERO sweat-activated cooling technology in both apparel and footwear. Omni-Freeze ZERO is engineered to become cooler in hot, moist conditions. Distinctive little blue rings, embedded and visible in the fabric, contain a special cooling polymer that, when exposed to sweat or moisture, swell like goose bumps, creating an instant and prolonged cooling sensation. The innovation will be featured in Columbia's Powerdrain Cool shoe. "Omni-Freeze ZERO is a huge new technology for Columbia and will be a big 'anchor block' for us in footwear going forward," says Nenow.
At Adidas Outdoor, the category is growing rapidly, which prompted the brand to double the number of styles it will offer for spring. "The Adidas Boat CC Lace [with ClimaCool technology] is the best-selling shoe in our line. Our professional sailors love it because it drains water and has great grip, and consumers like it because of its ventilation that makes it cool and comfortable to wear around town in warm weather," remarks Greg Thomsen, managing director. "For Spring '13, we'll be introducing flip-flops with drainage in the outsole. We've also expanded our women's boat shoe and watersports collection and are using gender-specific lasts, colors and performance technologies." Looking ahead, Thomsen reports that Adidas Outdoor plans to bring performance sandals (other than flip-flops), which are already available in some international markets, to the U.S. in 2014.
Not surprisingly, minimalist designs are particularly suited to water-based activities that require feel, balance and traction, and companies such as Ecco are happy to contribute. One such example is Ecco's Aqua Sport Njord, a versatile, water-friendly model that offers 360-degree drainage and comes in bright, fun colors. "Slim, tailored, minimalistic designs are expanding into the trail, hike, sandal, and water/multi-sport categories," says Erik Wolcott, general manager of performance for Ecco USA. "We're seeing lower platforms, lower drop heights, bright colors and lightweight seamless constructions."
CASUAL LIFESTYLE
The buzz is about comfort, convenience, versatility, packability and youthfulness. From a fashion standpoint, canvas uppers atop vulcanized rubber bottoms remain strong, as evidenced by Sanuk as well as Keen's new 100 percent vulcanized Maderas line. Also important are fun, travel- and art-inspired colors and patterns such as those in Sorel's Yaquina Blanket boot and Merrell's Bazaar collection of shoes and sandals. Eco-friendly products and manufacturing stories are also gaining prominence, but price and quality still rule and many consumers aren't willing to pay a big premium to go green.
In the lifestyle category, minimalist footwear now has a more holistic vibe due to a growing focus on yoga, gym and Pilates applications. For instance, Ahnu's new Karma collection focuses on yoga fitness. "The [Karma] collection takes a minimalistic approach that we believe compliments the needs of yoga enthusiasts in their quest for balance," notes Jacqueline Van Dine, VP product and marketing. "The shoes are designed to be worn to and from the yoga studio with the added cuteness of everyday wear. The ergonomic design is lightweight in nature, which also makes them good for travel."
On the technology front, Birki's is getting a re-launch and the product will include new Dynamic Footbed technology: the natural features and benefits of the brand's traditional footbed, plus an additional viscoelastic layer below the liner that enhances support while also dissipating heat, weight and moisture.