Saucony
Blow out those candles, Merrell: The company celebrates 30 years in business this fall. For the milestone, the brand has reinvented its iconic collection, the Wilderness. Now named Origins, the line features modern touches. For guys, the original Wilderness Canyon with electric blue laces returns, but its weight has been trimmed by 25 percent.
Merrell also updates its take on the minimalist trend, specifically for cold weather. The Sonic Glove for men and Lithe Glove for women are appropriate for the colder months, complete with soft shell uppers for protection from the elements.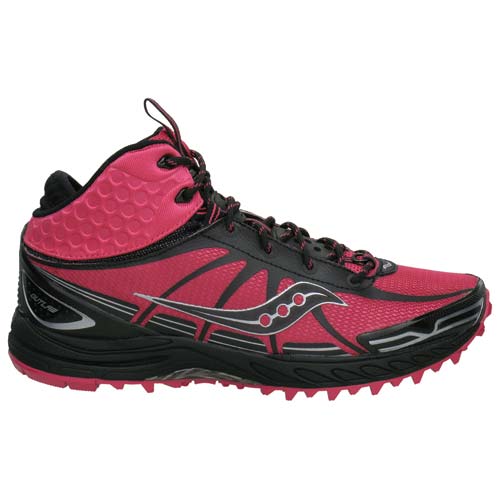 New Balance
For Fall '11, New Balance marries outdoor and athletic with its second-generation multisport collection. The 1521, an update to the super-successful 1520, stays competitive in the crowded all-purpose category by going against the grain: Rather than bulking up the shoe, New Balance strips away the layers and increases flexibility. As Katherine Petrecca, the company's strategic business manager, says, "The last thing anyone needs is one more multi-sport shoe that responds the same way."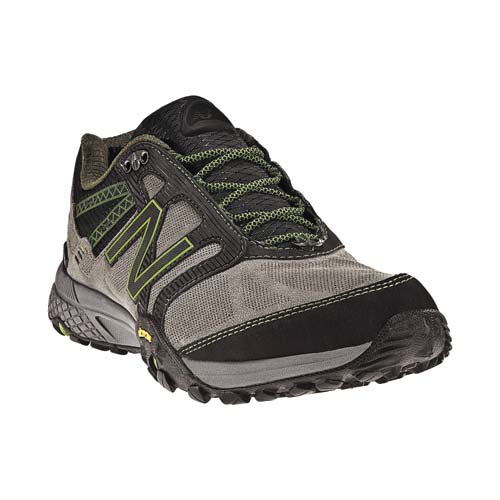 GoLite
What to pack for the trail is a recurring dilemma for many adventure seekers, but GoLite thinks it has men and women covered with its Travel Collection. Part of the BareTech series, the new six-style collection is based on a neutral palette that easily mixes and matches with clothing. The line brings the benefits of barefoot running to an everyday shoe.
GoLite also developed a Zero Impact sole that caters to the most serious outdoor athlete. The zero-drop heel allows the runner to move at a swifter pace while conserving more energy, equating to minimal impact on the body and improved endurance.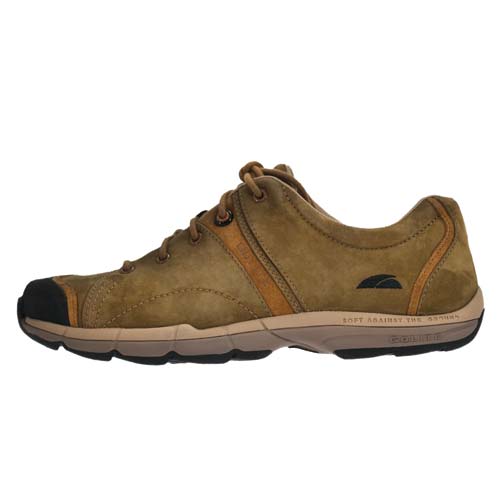 Keen
Keen enters Fall '11 with what it describes as a trail-ready boot. The Gypsum, perfect for an overnighter or a two- to-three day hike, caters to a slightly different customer—one who's just a little more advanced. Matching the shoe's athletic customers to a national park, Blaine Conrad, Keen global outdoor category director, says, "Gypsum would be Yosemite."
A new winter style, the Revel, also arrives on shelves for men and women. The boot combines an unmatched trio of traction, warmth and breathability to fend off the harshest of winter weather conditions, Conrad says. Warmth is created in the boot's dead airspace, with a honeycomb grid of material, including a reflective layer closer to the ground and a layer of wool next to the foot bed—resulting in one seriously cozy boot.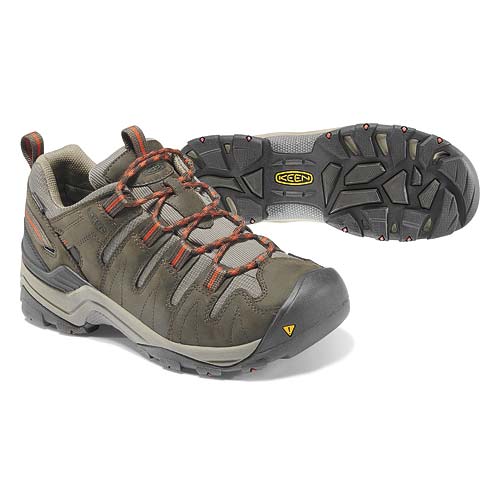 Chaco
Chaconians rejoice: Your winter line has arrived. New casual styles lined with shearling and wool warm up feet and keep water out with added protection from cold-weather Vibram Burly outsoles.
Available for men and women, the Credence blurs the work/relaxation gap, and marketing manager Whitney Conner sees the boot evolving into a do-it-all style. "I won't be surprised when it grows into that year-round boot," she says. "You know the type: The leave by the door, slip on under a dress, go out to grab the mail in bad weather, chop wood, pick up your kids and so on."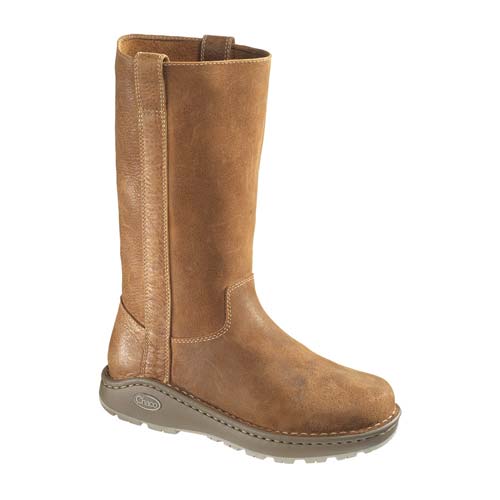 Ahnu
Building on the success of its popular Montara Boot Hiker, Ahnu introduces an après ski boot, the Tahoe, for Fall '11.
The Tahoe features 200 grams of insulation, a down-feather nylon tongue and a waterproof, breathable membrane. Like most Ahnu styles, this one also features Numentum Technology, which helps to carry the foot back to a neutral position and facilitates the body's natural movements.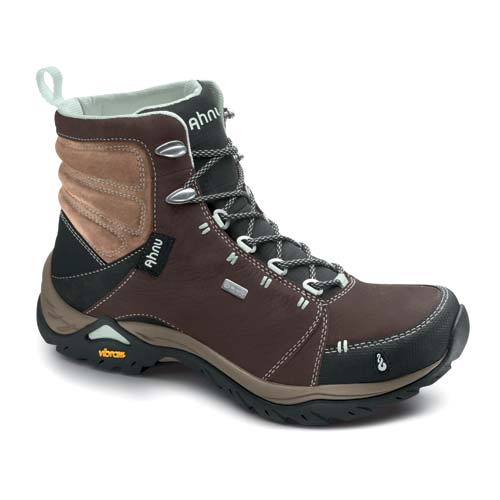 Brooks
To keep up with all-business, all-season runners, Brooks added a Gore-Tex bootie to its best seller, the Adrenaline, to create the Adrenaline ASR GTX.
Incorporating Gore-Tex to this popular style was a natural choice says Product Line Manager Carson Caprara, who adds that consumers recognize and trust the Gore-Tex name for their outdoor adventures. "More people are looking to go outside and continue their regimen through the winter," he says. "They're varying their training to experience running in different ways and get out into nature."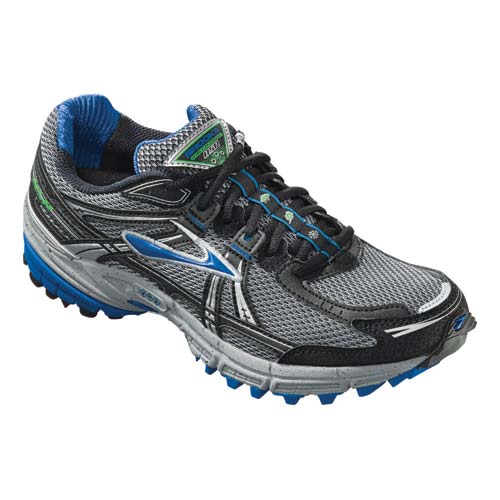 Teva
Fall marks Teva's first entree into the mountain bike category. The brand has partnered with professional freerider, Jeff Lenosky, to design a purpose-built, technical shoe called the Links, as well as a less intricate version, the Pinner.
Product manager Chris Hillyer is optimistic about the brand's foray into mountain biking, but not necessarily surprised. "Teva has over 25 years of experience building shoes with traction for wet, slippery rocks," he says. "It's not a big leap for us to apply our technology to mountain bike shoes."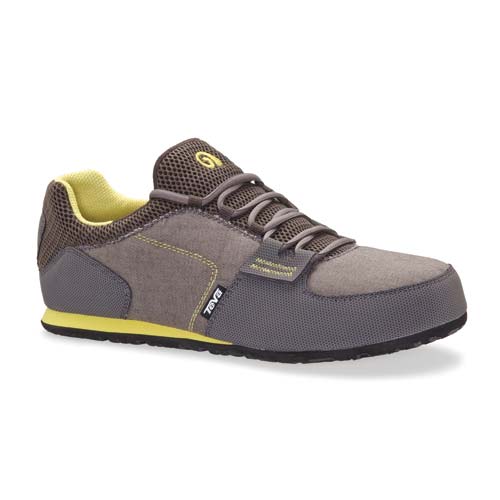 Technica
Tecnica streamlines for the elements with its signature Tecnica Rolling System (TRS). The system eradicates the so-called "dead spot" that occurs while walking, thereby significantly improving the wearer's transition of energy.
The system is ideal for winter performance because there's more surface area touching the ground at all times, providing even better traction. The newest model with TRS is the Cyclone Thermic GTX, complete with leather upper and a Gore-Tex waterproof membrane.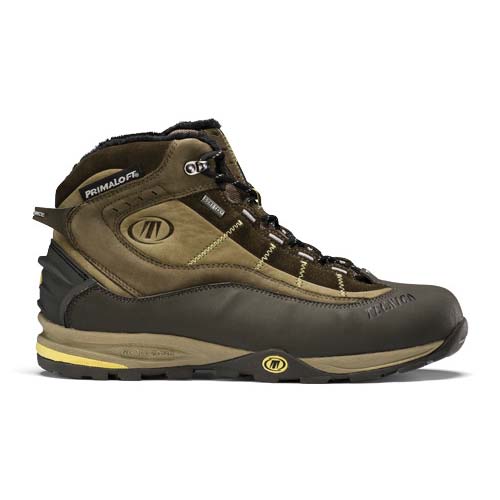 Suppliers are pushing the performance envelope next fall, answering increasing demands for product versatility—ranging from innovative linings that help pump up blood circulation to styling as suitable on the trails as in the office. The latest outdoor footwear offerings address the anywhere, anytime desires of adventure enthusiasts who seek to travel lightly and move fast. Topping the list are all-purpose shoes that can withstand the elements and handle a variety of terrain. And while tried-and-true hikers still have space on many specialty outdoor store shelves, the surge continues in all-around shoes that claim to do more—just like the enthusiasts themselves.
Retail Speak
Specialty stores sound off about what's moving off shelves, running clubs and the (somewhat) sunny outlook for 2011.
With the long shadow of 2009 no longer darkening many sales floors, specialty outdoor retailers from coast to coast believe this spring will give store owners reason to smile. "Consumers are loosening up their wallets and the recession is starting to recede," notes Mike Dahlberg, head buyer for Midwest Mountaineering in Minneapolis, MN. "There's pent-up demand for what [customers] have been craving."
Dahlberg says what they're craving in the City of Lakes is natural motion footwear. Keen and Merrell sell well, but he says Vibram FiveFingers is easily their best seller, and offers other retailers his own mantra for 2011: "Watch Vibram very closely."
Somewhat surprisingly, further west in Fort Collins, CO, The Mountain Shop co-manager, Mike Caputo, has never heard of Vibram FiveFingers. The in-demand products at this store include Ahnu, Patagonia, Teva and relaxed surf-sand brand, OluKai. Looking forward to this year, Caputo sees La Sportiva becoming its top-selling brand. His biggest business gripe is with the large outdoor shops. "The bigger chain stores have return guarantees that are hard to compete with," he says. "You go to REI and you can return a pair of boots after 100 days, and they're already destroyed."
Drive an hour south on I-25 in Colorado and the town of Golden will appear. There, The North Face's Abby style garners attention, as do most high boots with a little fur. For hikng, Merrell high-tops are number one, and as for natural motion, customers have begun buying Vibram for yoga and pilates.
On the east coast, nestled along the Appalachian Trail within New Hampshire's border is outdoor specialty shop The Mountain Goat of Hanover. Kendra Dynok, the store's manager and buyer, has seen an upswing in road runners throughout 2010. To capitalize, she launched a running club. Members have the perk of invitations to in-store clinics from companies like Brooks and Saucony. Dynok says it's been the best business decision she's made all year. As for the outdoor category, Montrail and Salomon have flown off Mountain Goat's shelves. —Meagan Walker