Why do select SKUs knock it out of the park when so many countless others whiff at the register? Looks surely play a leadoff role. But when it comes to the comfort category, what's on the inside counts nearly as much as aesthetics. Unlike in the athletic category, where technology is draped all over the shoes and considered part of the "look," the challenge for designers in this market segment is to make shoes feel great without necessarily showing how they did it. These hidden features of design involve cushioning, shock absorption, flexibility, proper alignment, support, stability and custom fit. It's a
tall order to hit on all points, but they are often the difference makers at the point of sale. Seeing is tempting, but trying on and feeling the difference is what closes out the win.
The following lineup of styles from leading comfort brands includes updates of established stars as well as rookies ready to test their mettle on the sales floor. The only question that remains: Will they be in a league of their own?
Team: Birkenstock
Player: Arizona in Wool and Happy Lamb
Stats: A tried-and-true style for Birkenstock for decades, the Arizona gets an update this fall with new materials and brighter hues—like fuchsia and electric blue. Wool and felt uppers are paired with wool shearling woven into the contoured footbed, providing comfort, warmth, breathability and style. All-Star Qualities: "Consumers will love the use of innovative, sustainable materials in this style," says Jacqueline Van Dine, vice president of merchandising. "It's a perfect combination of technology and heritage. Birkenstock is committed to creating premium products made from natural, sustainable and durable materials."
SRP: $99.95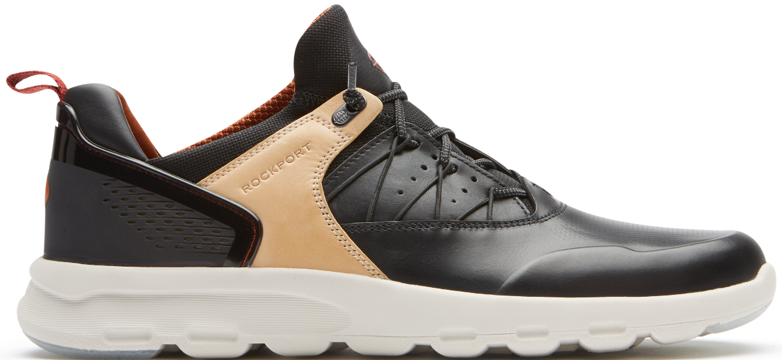 Team: Rockport
Player: Let's Walk Bungee
Stats: Available in men's and women's, the Let's Walk Bungee uses Rockport's latest Integrated Motion Technology, a seven-layer system which meshes a host of comfort and support benefits. The nested, spring chassis creates cushioning by absorbing shock and returning energy to the wearer, while the integrated footbed and outsole build of soft leather uppers and inner sockfit construction allows breathability and a custom fit.
All-Star Qualities: "We set out to revolutionize the way people feel about walking with our new Let's Walk collection," says John Daher, senior vice president of product development. "It's much more than just a collection of shoes–it's inspiration to get out and walk and an invitation to enjoy the journey."
SRP: Men's $150, Women's $140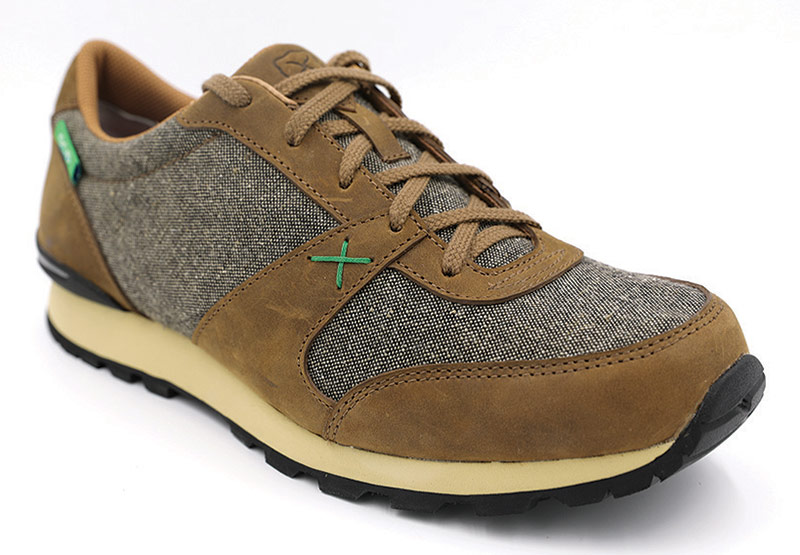 Team: Twisted X
Player: Western Athleisure
Stats: A new profile for Twisted X, the men's Western Athleisure, is a jogger. The sneaker features standard Twisted X comfort features such as a sturdy Vibram outsole and its XSD removable cushioned insoles that are moisture-wicking and machine washable. In addition, the new ECO TWX upper material is made from water bottles that are recycled from landfills and the oceans.
All-Star Qualities: "Each season, we come up with new technology and new styling, and we're really excited about this profile," says Prasad Reddy, CEO of Twisted X. "Moreover, we've come to realize what a huge environmental problem plastic pollution is, so we're trying to incorporate the ECO TWX material into as many different styles of footwear as possible."
SRP: $95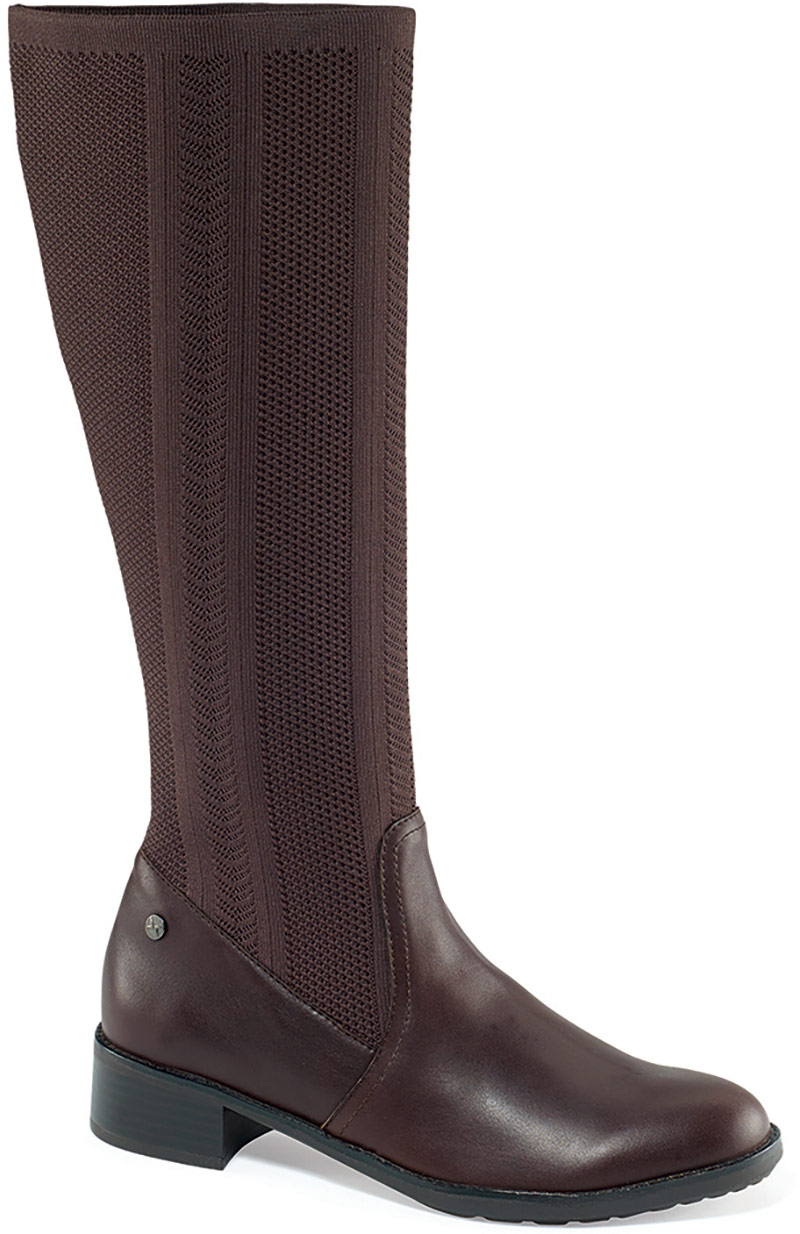 Team: Aetrex
Player: Belle
Stats: Belle features a breathable stretch knit material that gives this tall shaft boot a flexible custom fit. Like all Aetrex shoes, it also features orthotic support to help prevent over-pronation, memory foam cushioning and antimicrobial technology to keep your feet healthy and odor-free.
All-Star Qualities: "Aetrex is committed to offering consumers the fashion they want on the outside, while inside offering hidden technologies designed not only to help them feel great on their feet, but with better support and alignment for their bodies," says Matt Schwartz, executive vice president. "With today's technologies there is no reason customers need to sacrifice fashion for function."
SRP: $169.95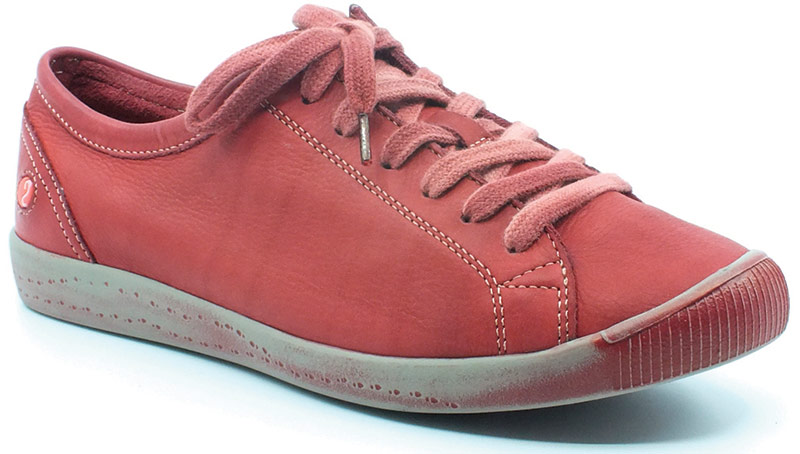 Team: Softinos
Player: Isla
Stats: Encompassing all the comfort aspects Softinos stands for, the Isla sneaker is all about a progressive design without being conventional. Made in Portugal, the sneaker features a full-grain leather upper with removable orthotic insole and memory foam sock lining and flexible rubber outsoles with tiny footprints on the sole—representative of people on the go.
All-Star Qualities: "The name Softinos says it all: a soft, comfortable, all-day shoe that's great for travel," says Kevin Bosco, president, adding, "The Isla is a best-seller that continues to be a best performer as well."
SRP: $190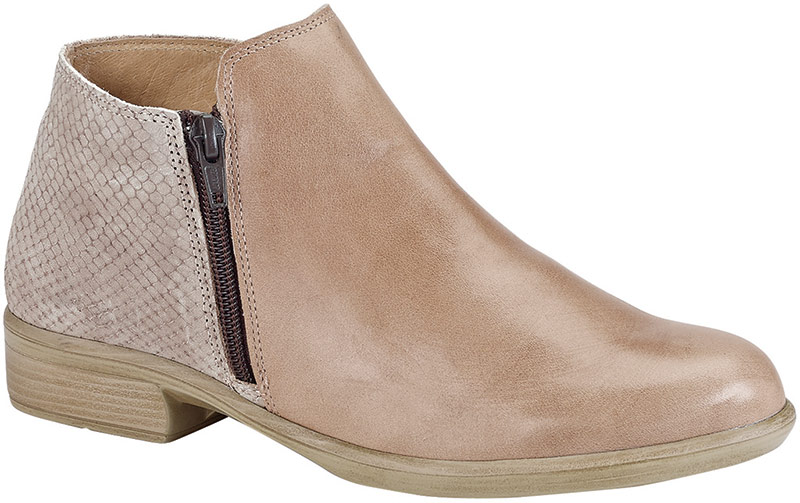 Team: Naot
Player: Helm
Stats: While simple and understated, it's the Helm's inner details that set this shoetie apart. A padded heel cup and instep up the comfort ante while a padded lining provides warmth and moisture absorption. The 1.5-inch polyurethane outsole is lightweight and durable, while a hand-sewn stroble construction creates a sturdy yet flexible fit. Unique colorblocked leather combinations and double zippers for accessibility give the bootie an understated style.
All-Star Qualities: "We find that consumers are looking to go back-to-basics but still want to be on trend," says Ayelet Lax Levy, vice president of Naot USA. "This bootie offers the perfect combination of style and comfort in a timeless silhouette."
SRP: $200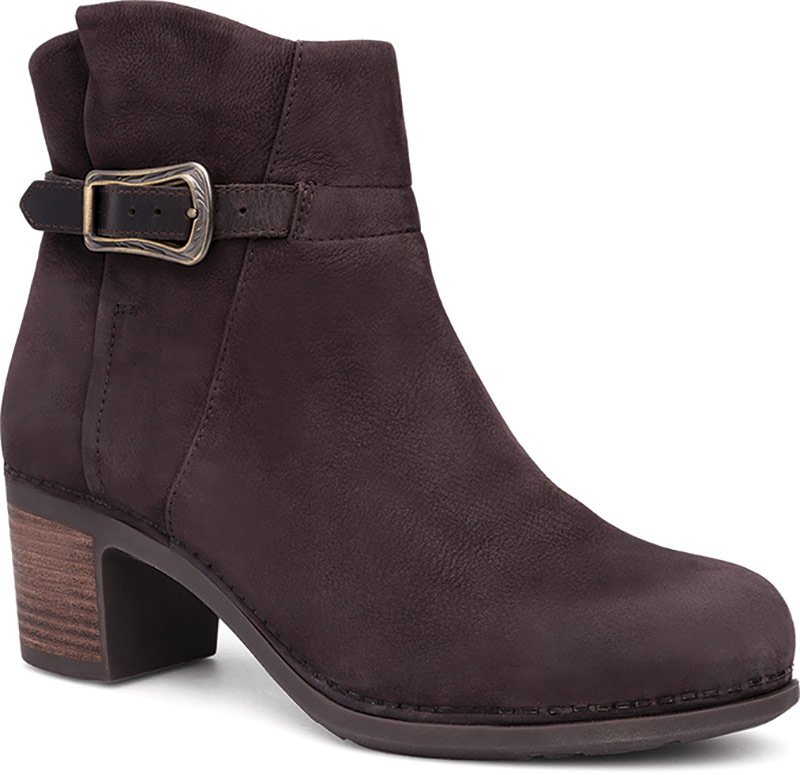 Team: Dansko
Player: Hartley
Stats: The Hartley is Dansko's approach to the classic American bootie with feminine equestrian detailing and brushed antiqued hardware to coordinate with the naturally milled oiled nubuck and distressed leather strapping. The patented stapled construction and leather covered footbed featuring Dansko's Natural Arch technology keeps wearers supported and comfortable.
All-Star Qualities: "The Hartley boot can be easily dressed up or down, and coordinated perfectly to allow one to express their individual style," says Sal Agati, executive vice president of global sourcing and design. "The look coupled with the superior comfort makes this boot one she will love all season."
SRP: $200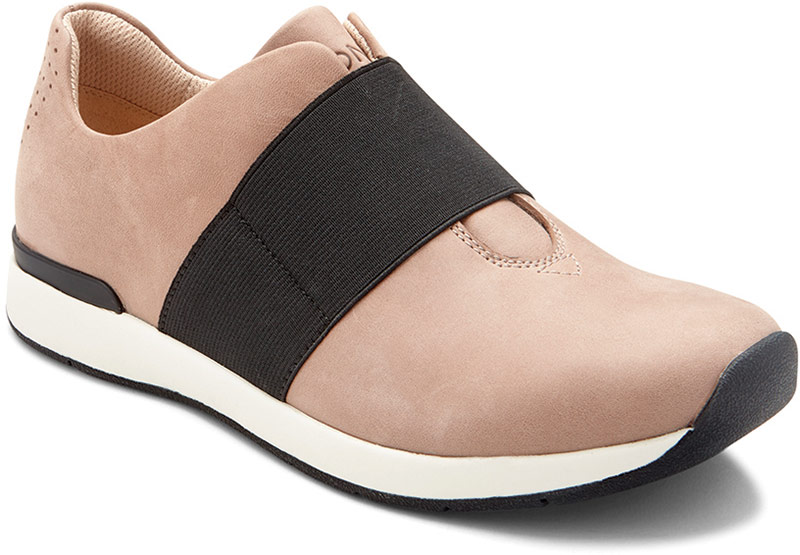 Team: Vionic
Player: Codie
Stats: The Codie casual sneaker offers all the features Vionic is known for, like its orthotic footbed technology for all-day support and comfort, as well as a full rubber outsole for traction. The new premium leather adds stylish breathability and Gore stretch inserts offer fit adjustability without the need for laces.
All-Star Qualities: "This stylish sneaker is so on trend, and we're confident it will appeal to a wide demographic," says Vionic President Connie Rishwain. "Response from our retailers has been very strong!"
SRP: $139.95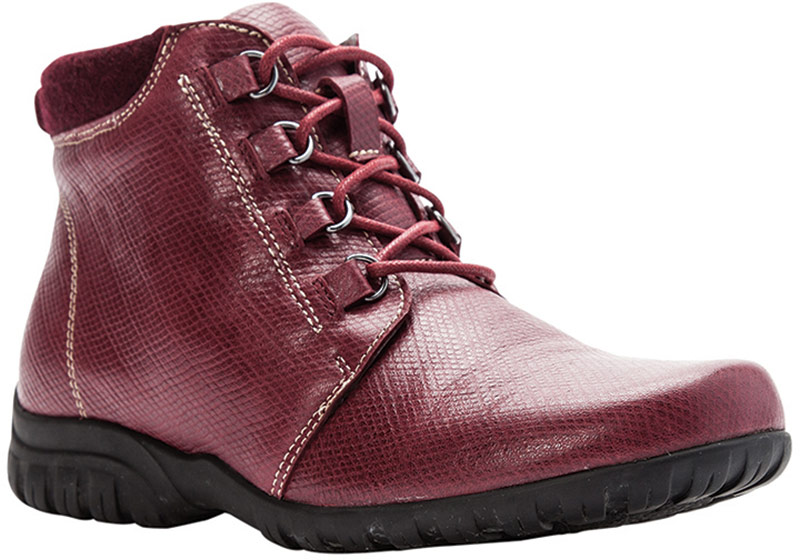 Team: Propét
Player: Delaney
Stats: The functional yet fashionable Delaney bootie comes in nine colorways in Scotchgard treated suedes and leathers and features laces and an inside zip for easy on/off wear. In keeping with Propét's belief that comfort is more than just cushioning, the boot comes in five widths, from narrow to XX-wide.
All-Star Qualities: "Over Propét's 30-plus years history, the Women's Delaney remains the brand's top-booked and best-selling boot," says Rick Wang, president.
SRP: $84.95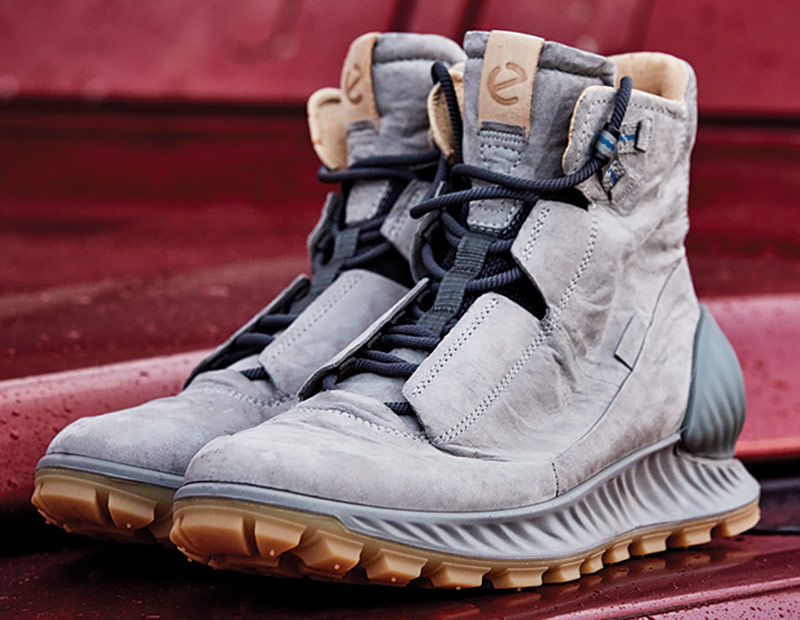 Team: Ecco
Player: Exostrike
Stats: The Exostrike combines functional outdoor benefits in a street-smart sneaker. Made from lightweight Dyneema bonded leather, which is 15 times stronger than steel, the style features a PU Phorene midsole for shock absorption and rebound, no matter the cold temperature.
All-Star Qualities: "We see the Exostrike as an opportunity to shake up the outdoor industry, which continues to lose market share to sneaker brands," says Felix Zahn, product director for Ecco Americas. "The trend of hybridization has been going on for quite some time, but there has been little progress in the outdoor market—until now."
SRP: $300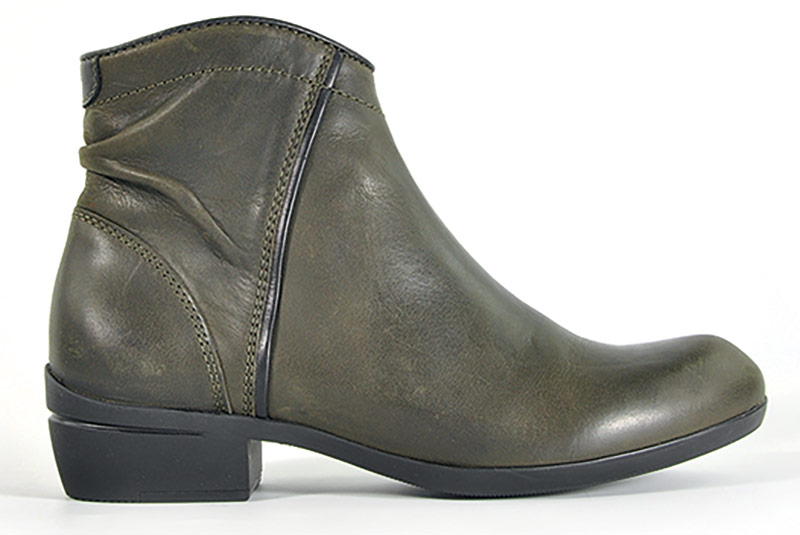 Team: Wolky
Player: 952 Winchester
Stats: The Winchester block heel boot (also available in a waterproof) shouts quality. Fully leather-lined with an inside zipper closure, cushioned insoles and a grippy synthetic outsole, the upper's soft brushed polished effect raises the bar on style.
All-Star Qualities: "Wolkys have always had fan following because it's what inside that makes the difference," says President Anthony Diks. "Our customer are captivated not with what's visible to the naked eye but how they feel when they walk in our shoes. It's the best of both shoe worlds: fashion and comfort."
SRP: $229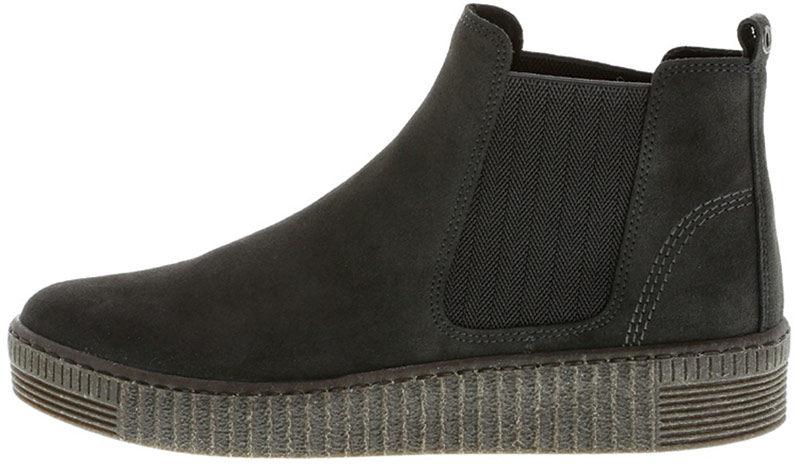 Team: Gabor
Player: 93.731-19
Stats: With the athleisure movement running into extra innings, athletic components continue to crossover into other categories. The 93.731-19 combines a sporty cupsole base and a suede Chelsea boot upper into one street smart style. Elastic side panels allow for easy-on/off wear and removable padded insoles ensure a comfortable ride.
All-Star Qualities: "Trendy sneakers remain an essential component of fashionable casual outfits," says Sales Manager Robert Beauvais. "This Gabor sneaker has an exciting casual material mix."
SRP: $185