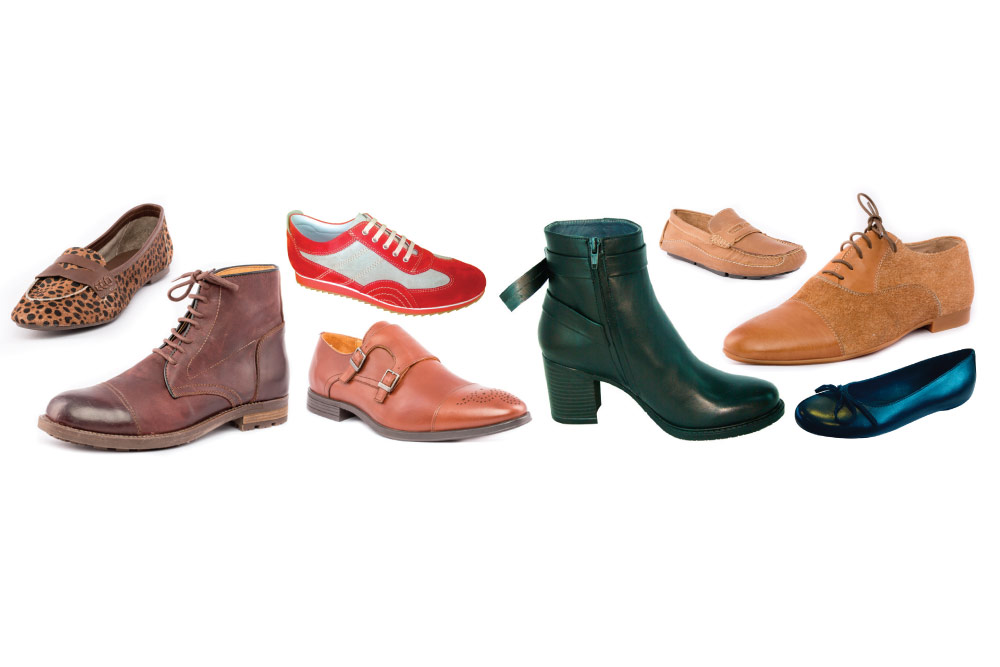 Low-cost labor pool? Check. Abundant raw materials? Check. Low electricity costs? Check. Shorter lead times to the United States market? Check. Lower minimums? Check. Heavy investment in infrastructure and factory capabilities? Check. Duty-free pricing? Check.
What's not to like when it comes to sourcing shoes out of Ethiopia and neighboring Kenya? Making the region even more attractive is the ongoing seismic shift in footwear production worldwide. Newsflash: China is no longer the end-all, be-all sourcing partner, and the shift is happening at warp speed. Manufacturers and private label retailers have little choice but to adapt on the fly and find new reliable factory partners that can deliver quality merchandise consistently and, perhaps most importantly, quicker. Lead times are getting shorter. Trends move far too fast today for brands and retailers to bank on them sticking around for months.
The fact is, however, no single country or region can make up for China's shortfall as evidenced by the recent spikes in production in Vietnam, India, Indonesia and Turkey as well as a upticks in Brazil, Portugal, Spain, Morocco and Italy, to cite a few. Footwear production is spreading around the world and, thanks to new technologies like robotics and 3D printing, where and how shoes are made will continue to spread out.
Enter East Africa as one such potential sourcing hub. For about the past decade, Ethiopia, in particular, has been ramping up its footwear production, opening new factories, training workers and building the necessary infrastructure to ship goods fast. In fact, Jordan Saliman, Ethiopia and Kenya footwear export advisor for the East Africa Trade & Investment Hub, a U.S. Agency for International Development (USAID)-funded project, says one of the country's most attractive sourcing qualities is its speed to market. "The first development takes about 90 days and leads times shorten on replenishment orders," he says, noting that cargo container shipments from Addis Ababa to Djibouti and then through the Suez Canal to the East Coast can be completed in 28 days. In addition, he cites low order minimums as another key selling point. "We've started business relationships from as little as 360 to 480 pairs and grown from there," Saliman says. "As long as the factory doesn't feel it's a hit-and-run type of order, they'll start with a smaller minimum and build upon that relationship."
What's more, the costs of production are highly competitive compared to China's pricing, as are the quality of goods, according to Saliman. Thanks in part to the African Growth and Opportunity Act (AGOA) that aims to open economies and build free markets of member countries, the shoes are allowed to enter the U.S. duty-free. Helping lower costs further is the plethora of raw materials in Ethiopia. The country has the largest hides stock on the continent and tenth-largest in the world. "The abundance of leather gives prospective brands lots of material options to work with," Saliman says. In addition, Finn Holm-Olsen, AGOA trade advisor for the East Africa Trade & Investment Hub, cites electricity costs, which are some of the lowest in the world, as another factor helping keep production costs down. "From a factory standpoint, that makes it very attractive," he says.
Perhaps the strongest evidence that Ethiopia presents enormous potential for footwear manufacturing lies in the investment it has been receiving from Chinese manufacturers to ramp up its production. "Asian factory investments have helped set a new standard and raised the bar of these factories," Saliman says. "The factories are developing their own hand and character, building a strong reputation in men's, women's and kids shoes." In fact, several Chinese manufacturers are now making millions of pairs of shoes annually in Ethiopia and shipping a portion of that to the U.S. under big-name brands," Saliman adds.
In 2016, Ethiopia exported a little more than 2 million pairs of shoes to the U.S., which represented about a 24 percent increase over the previous year. This year, Saliman says exports to the U.S. are up 14 to 16 percent. And while the amount is still in the early stages relative to more established sourcing countries, Holm-Olsen sees no reason why Ethiopia can't grow to a similar size. "In the region, Ethiopia is number-one, by far, in terms of footwear production, so they are starting from a good base," he says. "And it's a good base from which to develop given the level of investments that are going into the country." Specifically, Holm-Olsen says the Ethiopian government has designated footwear and apparel production as strategic priority sectors, and is going to great lengths to encourage investment from outside and within the country. "The levels of investment are impressive," he says. "As brands look for new sourcing partners, Ethiopia is going to be high on the list."
Part of that investment includes construction of a new rail line from Addis Ababa, the country's capital, to the port city of Djibouti so goods can be shipped overnight as opposed to the current couple of days by truck. Saliman says Chinese investors are also helping build a "shoe city" near Addis that will eventually employ 60,000 workers. A massive industrial park for PVH production is also being built nearby. "China has to service the largest growing middle class in the world, and they can't do it themselves," he says. "Developing the footwear sourcing capacity of Ethiopia caters to its own consumer market."
Just how quickly could Ethiopia  become a major sourcing partner? Saliman predicts it's only a few years out, and it starts with seeing is believing. "Industry representatives that we've taken on factory tours have been awed by what they've seen," he says. "When they see the designer labels working in these factories, as are big companies, it just opens their eyes. It's just the beginning." Saliman adds that seeking out reliable sourcing partners in other countries just makes smart business sense today. "Brands need to look at their businesses as a tripod," he says. "You can't have live and die with one sourcing partner today. You have to have collaborations with several factories and countries that you build your business on."
Last but not least, there's a side benefit to helping build up Ethiopia's footwear sourcing capabilities—one that goes beyond minimums, pricing and logistics. It's the human aspect, according to Saliman. Noting the average worker in China now earns about $380 a month and the going rate in Ethiopia is about $60 a month, he says, "Our job is to try to put as many of these people to work so that they can put roofs over their heads, send their children to school, feed themselves, etc. Every new sourcing customer we bring into the country, every new factory we help open and every new pair of shoes we ship allows them to hire more workers and teach, train and develop their skills that betters the East African community socially, economically and spiritually."
Saliman is proud to report the East Africa Trade & Investment Hub is making solid progress on this overriding goal. "Our footprint is growing. Every impression we make builds 10 more conversations," he says, noting it will be upping its promotional efforts in 2018 by exhibiting at more trade events (FFANY and Magic, for starters) and organizing more factory tours. "We'll have a lot more exposure this coming year," he says. "Our mission is to make people aware of what East Africa has to offer in the footwear and textile businesses."
Finn Holm-Olsen believes the region is nearing a tipping point. "There's a buzz around Ethiopia, right now," he says. "The wow factor when people see it first-hand is genuine. Our job is to capture that as the technical assistance arm working with the factories, making the introduction to buyers, helping with samples, building relationships and, at the end of the day, getting them to export shoes to the U.S."