A Well-Respected Man
Timberland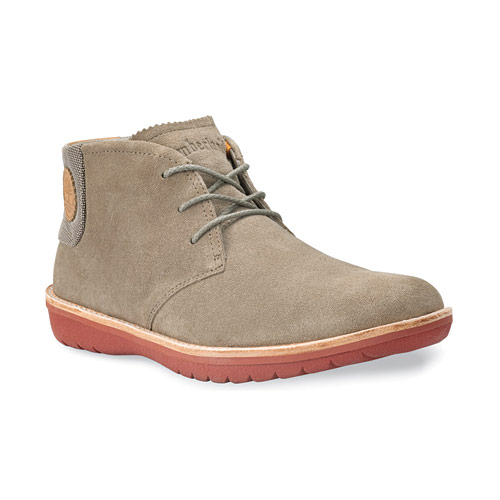 A Well-Respected Man
Hush Puppies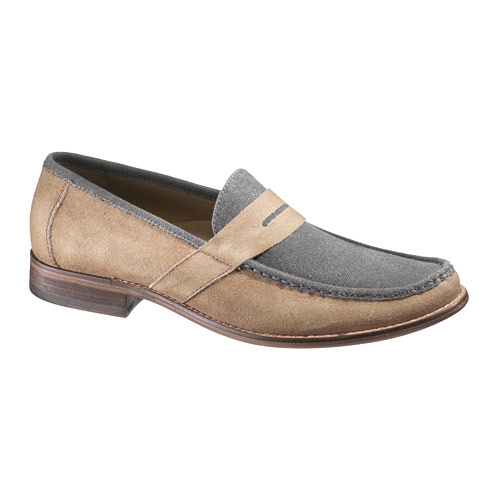 A Well-Respected Man
Del Toro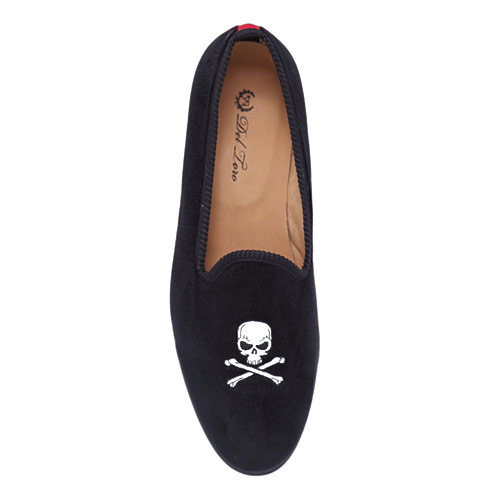 A Well-Respected Man
SeaVees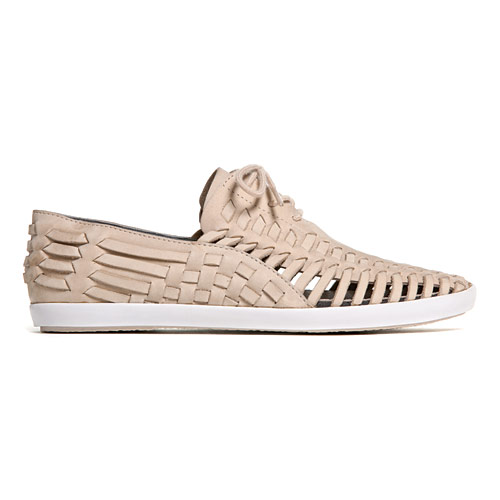 A Well-Respected Man
Oliver Clark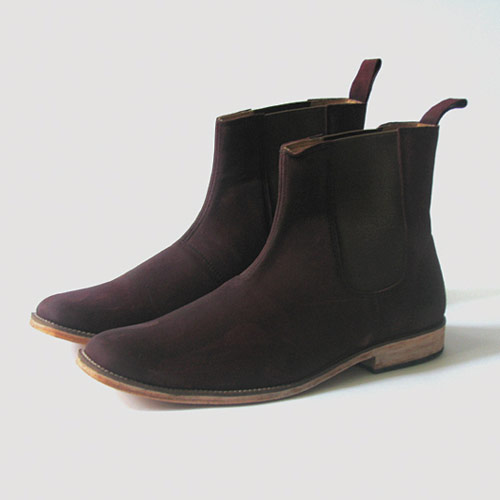 A Well-Respected Man
Auri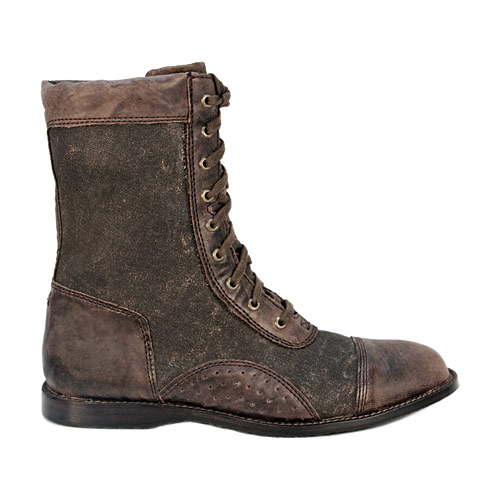 A Well-Respected Man
Llyod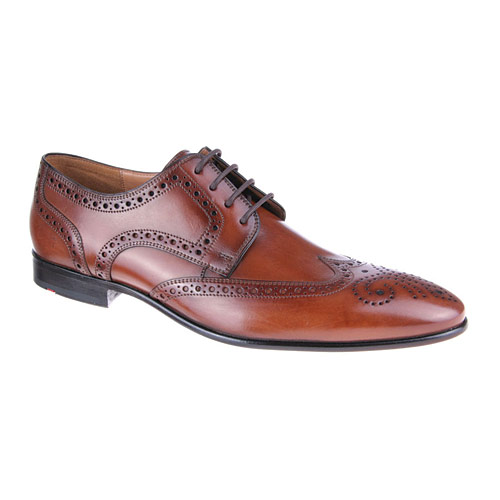 A Well-Respected Man
Prajaa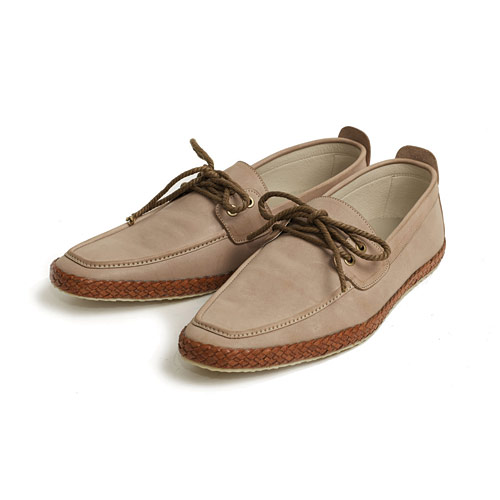 A Well-Respected Man
Bass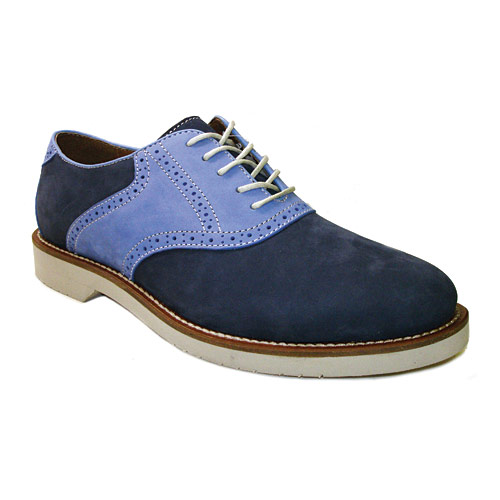 A Well-Respected Man
Ted Baker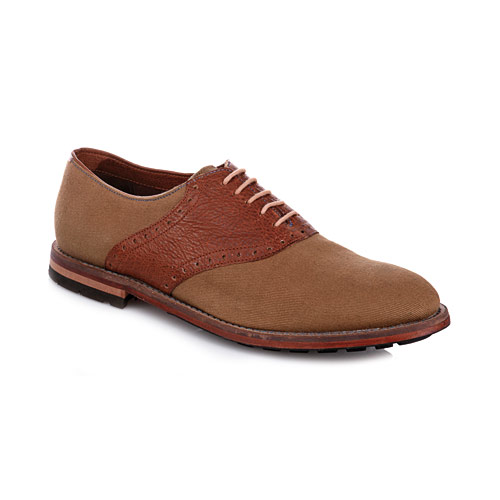 Some say it all started in 2009 when actress and fashion maven Chloë Sevigny, having recalled a pair of G.H. Bass penny loafers she wore as a child in Connecticut, resurrected the brand's classic styles as part of a three-piece women's and men's collection sold exclusively at Opening Ceremony. The collection included a two-tone Weejun penny loafer, a ranger boot and a lace-up saddle boot. That was the birth of a more refined male fashion trend—one that was no longer dominated by sneakers or work boots.
"That's when we saw our age demographic begin to drastically change," reports Jim McCabe, vice president of sales at Bass, a division of Harbor Footwear Group. The brand has seen a noticeable uptick in orders from untraditional Bass retailers, like Urban Outfitters and Anthropologie. The company projects a strong Spring '12, as buyers at the August edition of the Compass trade show in New York gushed over its adventurous approach to color and texture. The collection features shades of blue and gray, perforated uppers and its signature brick soles, and McCabe says retailers are requesting that it be pushed up for holiday delivery.
For too long, men have been wearing athletic sneakers as everyday shoes, says Ferdy Tumakaka, designer of the recently launched Prajaa. Comprised of leather slip-ons, short lace-up boots made with Batik-printed material, chunky wingtips and simple two-tone lace-ups, the line is positioned as an alternative to the sneaker. "Sophisticated, comfortable but still casual, the collection blurs the line between street and high fashion," Tumakaka explains. And he isn't the only one capitalizing on the trend: Steven Tiller, co-founder of SeaVees, says his company is in existence for the same reason. "We're an alternative to a sporty, everyday sneaker, something you can wear with shorts but you pair it with chinos and a woven shirt and you're appropriately dressed for most occasions," he says. Similarly, Ted Baker is responding to this call for chic everyday shoes by increasing the amount of preppy styles. Roger Smith, head of design, says boat shoes, driving mocs and softer casual styles are taking over almost completely from sportier looks.
Matthew Chevallard, designer for Del Toro Shoes, says men want to look more refined and classic and not chase trends. The designer says men increasingly are dressing in slimmer and straighter pant legs. Smith predicts even more jackets with nipped in waists for spring. "The '70s profile, in a luxurious way, is as key in men's as it has been in women's wear," he reports. Narrow cuts and skinny jeans call for similar footwear silhouettes. A clean and sharp silhouette brings theeye down the leg straight to the shoe.
Monique Umeh, senior footwear editor for trend forecasting firm Stylesight, sees a new appreciation for classic Weejuns, suede bucks and polished brogues, adding that unexpected hues, such as burnished ox blood, bottle green and Yves Klein blue, are coming into play. "It injects just the right amount of fashion into time-honored styles," she explains. She adds that details like colored soles, pieced construction and reinterpreted silhouettes put new life into staples. Similarly, Daniel Silver, one-half of the design duo behind apparel brand Duckie Brown, says he and co-designer Steven Cox have always relied on color to enliven its Florsheim classics. "We started the line with no preconceived ideas about footwear. We had no rules," he says, adding that Florsheim has been open to all of their untraditional ideas. For fall, electric blue is a best-seller, he notes. And rich shades of gold and green are projected to do well for spring. "The shoes inject a little personality to casual and dress looks," Silver adds.
This spike in attention and appreciation for dapper casual shoes opens the floodgates for men's footwear designers. While most are taking a closer look at the color wheel, others are mixing softer materials like canvas with leather, or exploring the realm of soles from wood to ultra-thin.
Here's a review of select brands that are sprucing up their men's collections for next spring.
LLYOD
It may be time to clear space for dress styles once again, suggests Mike Mangiaracina, vice president of Lloyd Footwear North America. The exec, with his eye to the runway, says men are starting to wear more suits. Naturally, he adds, there's a call for shoes to match that polished look. But Mangiaracina warns there's a dramatic difference between today's dress attire and that of previous dress movements. "We're not seeing ties or French cuffs. Today's dress-up trend is much more casual than back in the '80s," he describes. Thin-soled chukkas, blue suede lace-ups, brushed wingtips and, on the flip side, vulcanized suede shoes with wingtip-inspired stitching complete the German brand's approach to modern day sophistication.
Mangiaracina says additional spring collection highlights include a lot of antiqued leathers, woven materials, tonal color combinations and perfs. Styles have material interest and texture. Wingtips are selling well—even versions with chunky, heavy bottoms are appealing to young men to wear with jeans and a jacket. "I think we're at the end of the low profile look in casual styles," he offers, adding the weak economy has been the biggest drag on the market. "There is a great deal of pent-up spending that is about to explode in the next few seasons. As the economy mends and men feel a little more encouraged to buy, we will see increased sales."
AURI
Lightness permeates Auri's spring collection. From a new, retailer-requested sandal called Zeus to infusing traditional leather styles with touches of canvas, the brand's design manager, Marc Scepi, sees a draw to lightweight styles that blur the line between casual and sport. For example, he says Auri's recently introduced Jackson boot, made from ultra-lightweight canvas and distressed leather, has garnered a lot of interest with buyers because of its wearability, style, lightweight and strong value quotient. "The styling will last for a long time," he says.
For this spring, Scepi says the line is focused. "We're excited about new driving mocs with rich leathers and a Venetian-style casual shoe (the Edward), which has a mix of suede and burnished leathers," he says. "Muted tones that go with everything are still very relevant. Rich taupe, burnished browns, deep navy tones and a beautiful blood red we introduced plays off the lightness of some styles."
OLIVER CLARK
After gaining more market traction, designer Oliver Clark feels like he can take more risk with his year-old line of handmade shoes. "I don't want to be pigeonholed as a certain aesthetic," he says. For spring, Clark describes most styles as versatile and, for starters, sans laces. "Who needs 'em in the summer anyway," he says. "I also used darker colors on premium leather and did some shoes with a little toe shape. I love a great rounded toe, but I am getting back into shaped lasts. I like modern cuts of classics for spring, but simplified. A loafer on wood with a nice last shape that is slimming."
As for materials, Clark says suede, pigskin-lined canvas and pebbled nubuck, which is basically baseball mitt leather, are in for spring. "They are mostly all flat finishes and the majority are in moodier hues like an intense gray and shade of blood," he adds.
SEAVEES
No matter the season, SeaVees co-founder Steven Tiller says he and partner Derek Galkin are endlessly motivated by images of California from the '60s. For example, the spring line includes
a huarache inspired by road-tripping surfers who founded the Baja Surf Club in 1966. "We don't concern ourselves too much with 'the moment,'" he admits. "The guy with the right style for this time is the guy with the right style for all times. He has classic sensibilities and is too comfortable in his own skin to follow a trend." Tillman cites Cary Grant, Paul Newman, Steve McQueen and Dennis Wilson as examples of men whose styles have endured.
As for this spring, SeaVees features narrower toes and lower profile silhouettes throughout the line. "We imported chambray and organic gingham from Japan, and resurrected a beefy oxford cloth from the '60s archives of our American supplier," Tillman says. "We used a very cool organic canvas for the first time and continue to use bamboo throughout the collection." For colors, the line is heavy on navy, brick, tin gray and flax.
DEL TORO
By paying close attention to components that strike a sophisticated and rich look (hand-finished details, luxurious leathers), Del Toro designer Matthew Chevallard says its spring collection offers men comfortable options with a perfect blend of modern and classic styling, with room for fun colors and prints. Along with an array of blue hues, he says he has developed a strong love for camouf lage in the past two years.
"I worked on a variety of ways to introduce hand-finished embroidery with bullion, exotic leathers and fabric," he says. "They have a dress-up, dress-down flexibility to them due to their rich fabrics but very sleek silhouettes. I'm also catering to a luxurious, classic and refined lifestyle with desert boot espadrilles, driving mocs, brogues and more." Chevallard adds that the poor economy has forced male consumers to rein it in style-wise. "People are reverting more to classics rather than superfluous trends," he says. "Men need more justification in splurging on new trends."
HUSH PUPPIES
From casual fisherman sandals to brogues with mixed materials, Hush Puppies keyed in on designs that reverberate the brand's Americana heritage while still being fun, reports Mark Neal, president of parent company Wolverine World Wide's Lifestyle Group. "Our customers want great looking shoes that aren't complicated and over-designed," he says. "Our details are purposeful rather than gratuitous." And whether it's a cap toe with a pop of color in its signature 1958 collection or a deconstructed wallaby from the brand's Laid-Back Luxe collection, Neal says each style keeps an aerodynamic look: minimal construction, embellishments with a handcrafted feel and thoughtful use of technology that the exec says add to the comfort without taking away from the aesthetic. "Simplicity is key in footwear today," he states.
For spring, that translates to brogues with an even more refined look in the 1958 range, which offers brush-off leathers and leather combinations with distressed canvas. And for a more casual look, the collection includes a brogue with washed suede and leather on a thin-cupped sole. "We've reinterpreted our sandals and mocs by giving them an even more distinct artisan and handcrafted feel with soft, specially tanned and textured leathers and hand-stitching details," Neal says. "There is also a bolder use of color and texture. The palette includes fresh blues, oranges and greens that are given more depth with washed suede finished and refined distressed leathers."
TIMBERLAND
"I'm constantly struck by the ability of our consumers to appreciate subtle detailing—four rows of stitching versus three for durability and smaller leather reinforcements," says Brian Moore, Timberland's global vice president of men's footwear. "Cues that we add to make sure that our products meet our standards become an attraction to consumers who see his purchases as an investment." Moore has found that men continue to invest in authentic, high-quality products that carry value in this current economic climate. "When their spending power is limited, they tend to turn to products that are built to last."
Highlights for spring include the brand's eco-friendly Earthkeepers collection. Moore says the company challenged itself to make a line of shoes using only four materials, all locally sourced within a close distance from its factories in the Dominican Republic. "We landed on natural latex, organic cotton canvas, recycled aluminum and finally scrap leather that was a byproduct of other shoes made in our factory," he notes. "Our design team then used a very old shoemaking method called 'string lasting' to assemble the shoe without the need for cements. The result is a very cool, lightweight style with hand crafted, locally sourced components." As for materials and colors, Moore cites worn, rich leathers in brown, olive and warm gray tones. "We complement these with washed-down canvases in similar colors with subtle pops of ruse and warm yellows," he adds.
TED BAKER
United by the brand's signature shocks of color, Ted Baker's men's line is divided into four themes: Cine, ageless silhouettes inspired by film; Metropolis, soft formal looks with unexpected details; Folk, a nod to traditional British workwear; and Hockney, a retro take on preppy. For spring, Smith says vibrant plum, washed oranges, pillar-box red, light olive green and navy are featured in the four groupings, and also in the designer's apparel line.
"The latest styles have a rounder, flatter toe shape with a timeless feel," Smith notes. "The new Tullik desert boot has an almond toe shape, but is more about the pop of color on the sole and the quirky woodpecker embossing." He adds that suede is big for light casuals, while formals go from lightly burnished calf leathers to glossy high shines. "We've even sneaked a touch of lizard embossed leather," he says. —Angela Velasquez