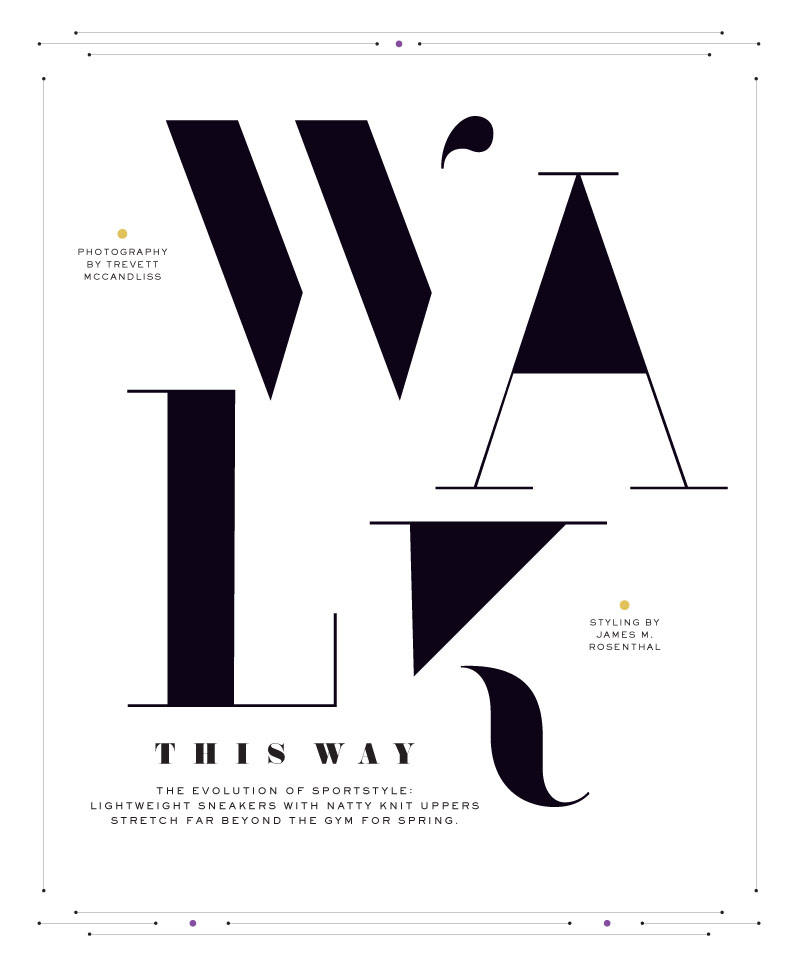 Teva sneakers, Kurt Lyle overcoat and Dzojchen jumper.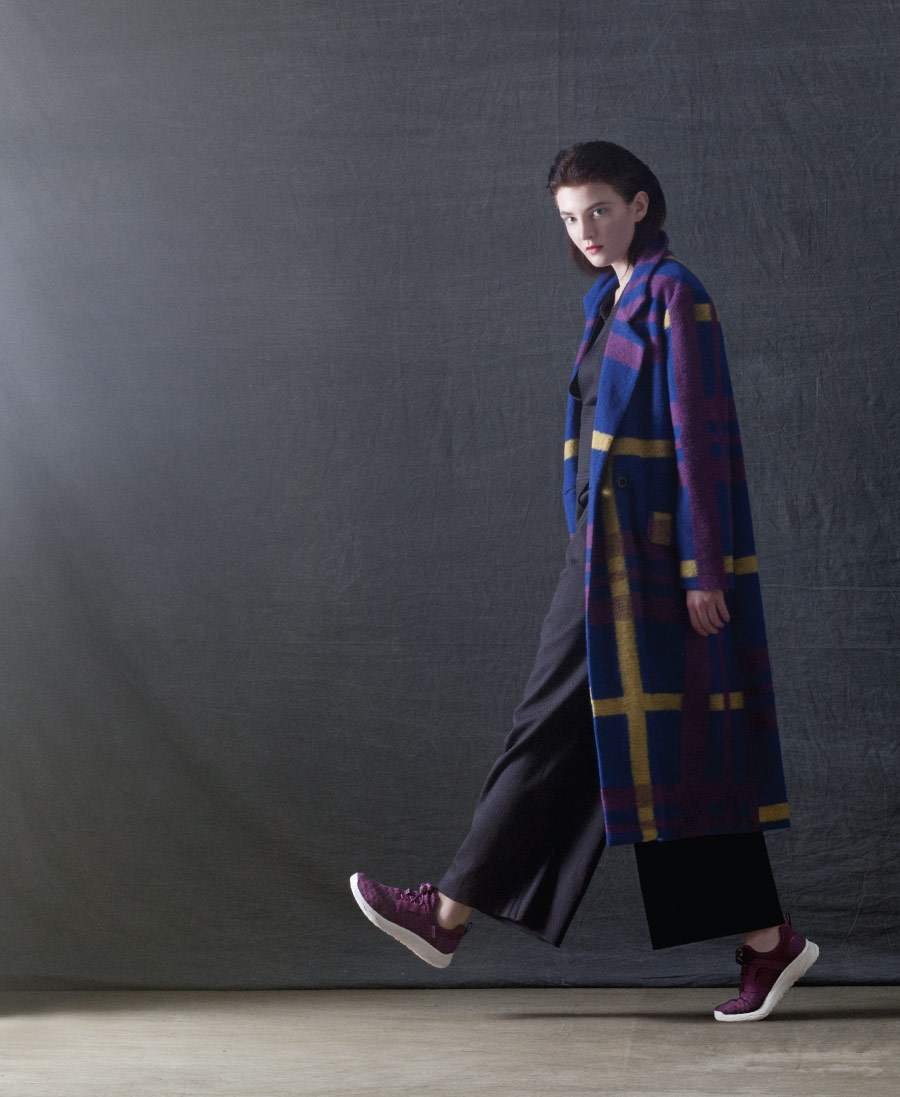 All Black mesh and leather cutout sneakers, jacket and trousers by Dzojchen, Tory Burch beaded vest, Burberry hat, Chloé sunglasses.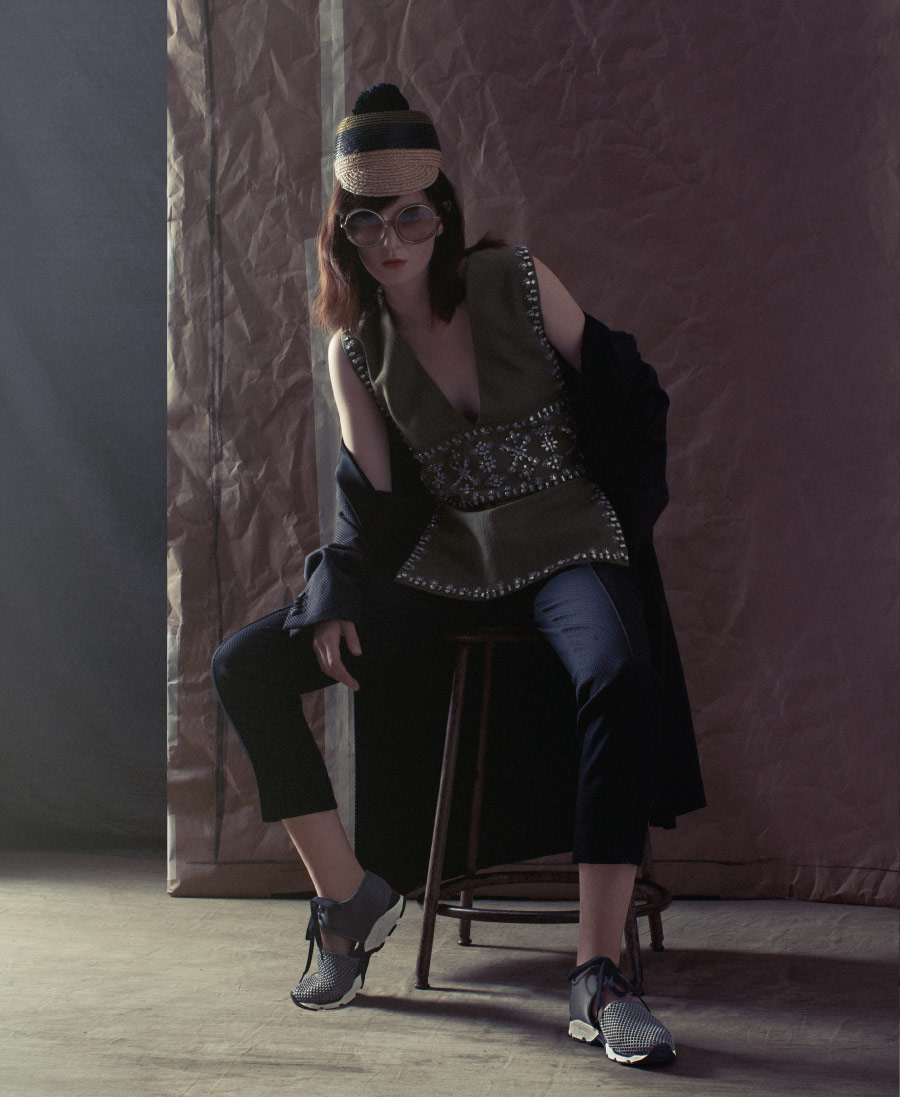 Knit trainers by Coolway, top by Sandro with Kurt Lyle suspenders and overcoat.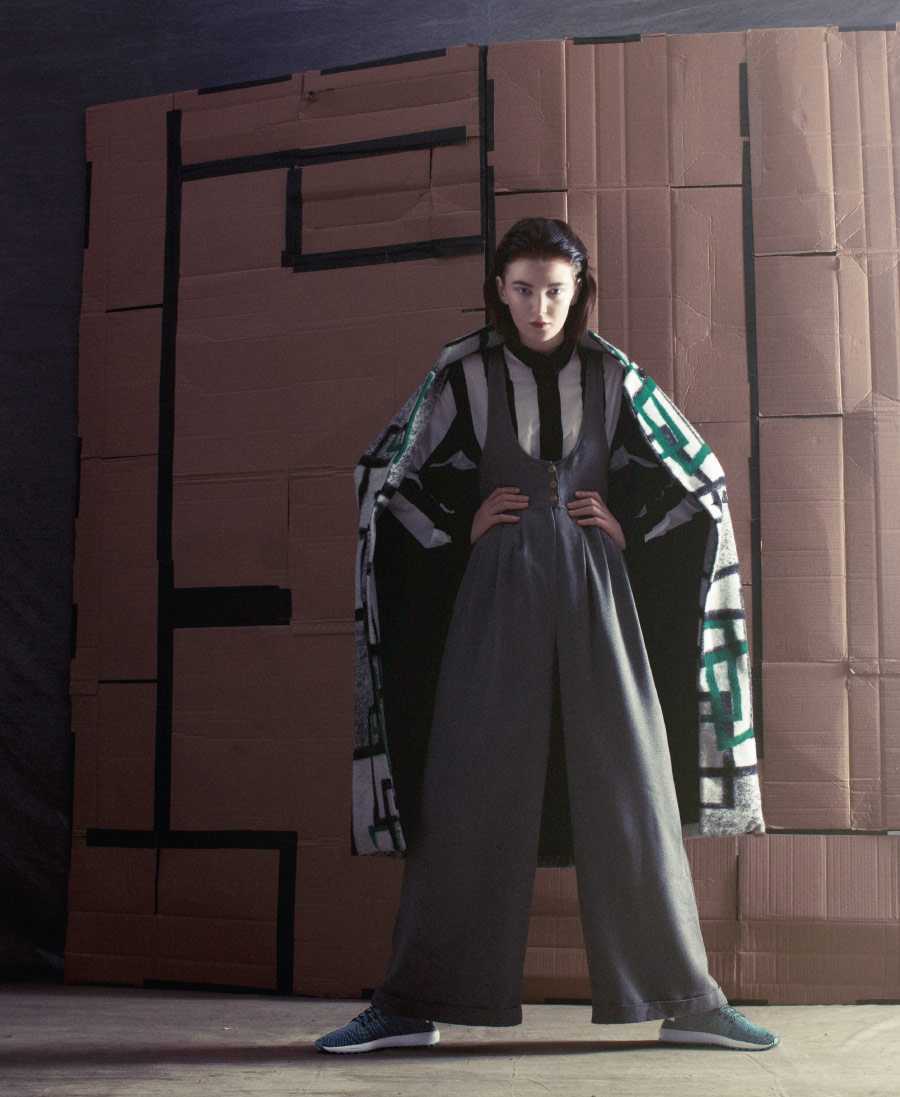 Vans hi-tops, MM6 Maison Margiela top, M. Patmos knit vest, button-down by Kobi Halperin, Dzojchen pants.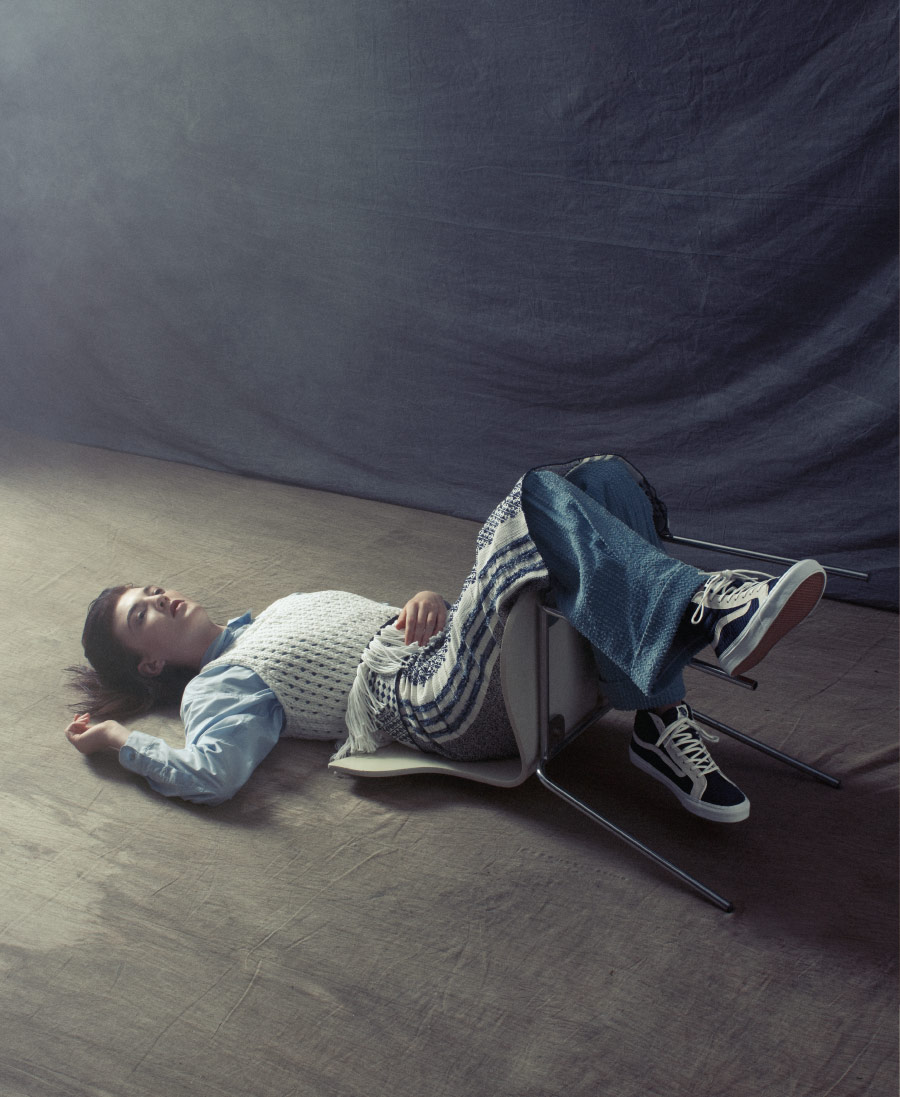 Slip-ons by Dr. Scholl's, overcoat and trousers by Dzojchen, Nanette Lepore suiting, paper hat by Nicholas Mendise.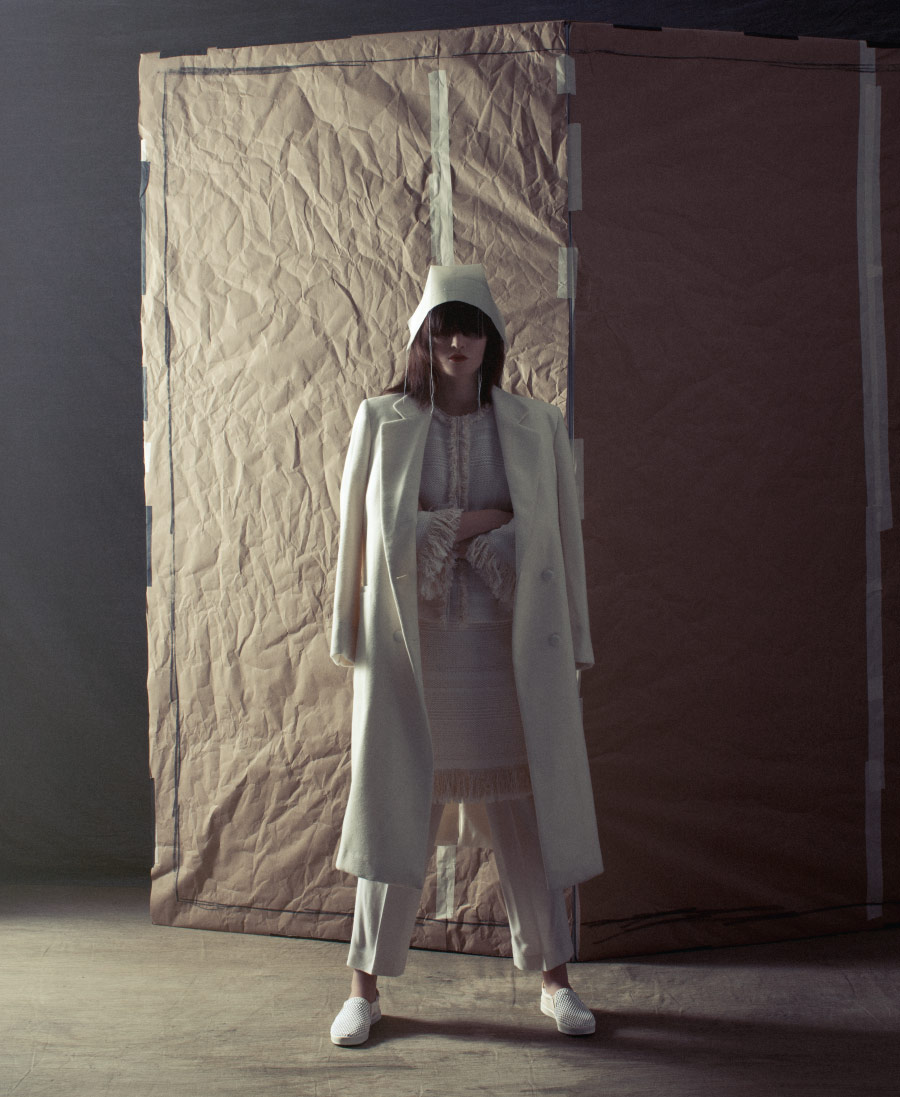 Pikolinos leather and stretch-fabric sneakers, Dzojchen overcoat and trousers, Missoni skirt, DKNY top.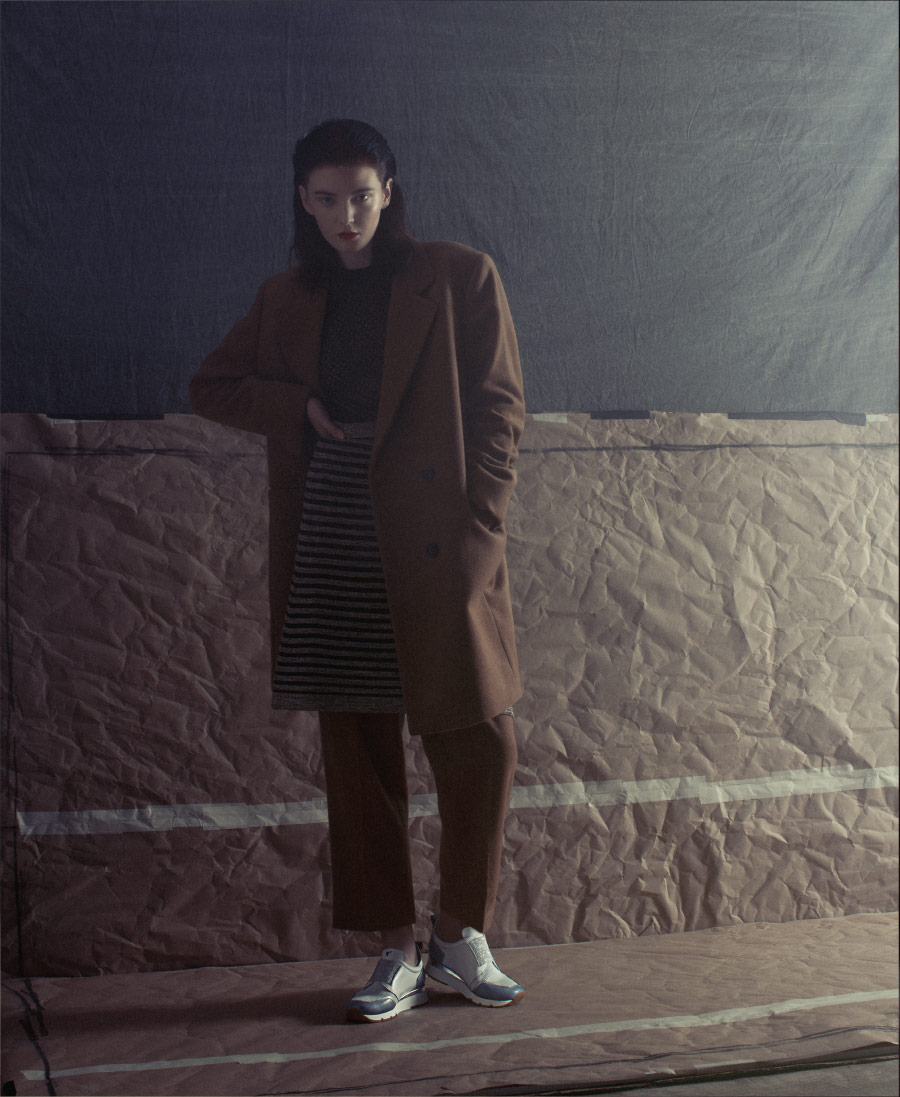 Knit trainers by Pazzo, Dzojchen crushed velvet suiting, hat by Burberry.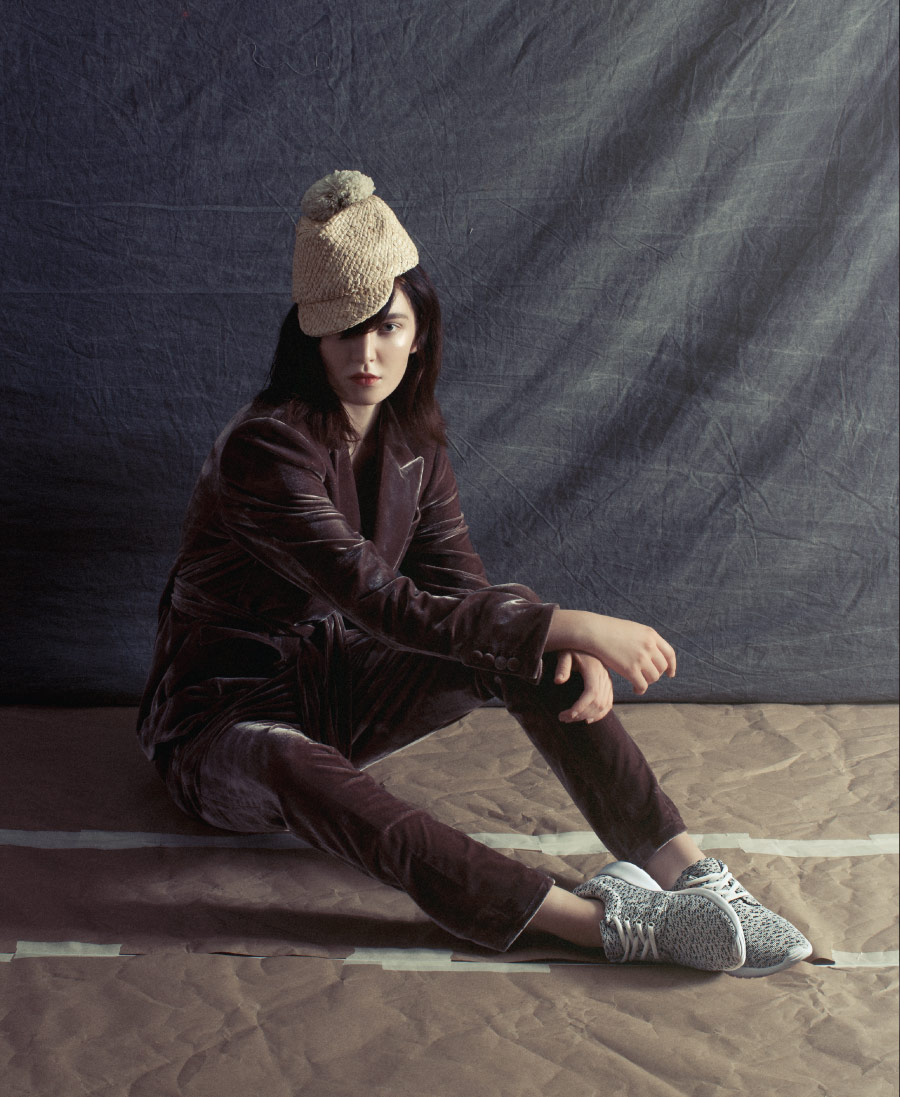 Rockport knit trainer, striped top and pants by Dzojchen.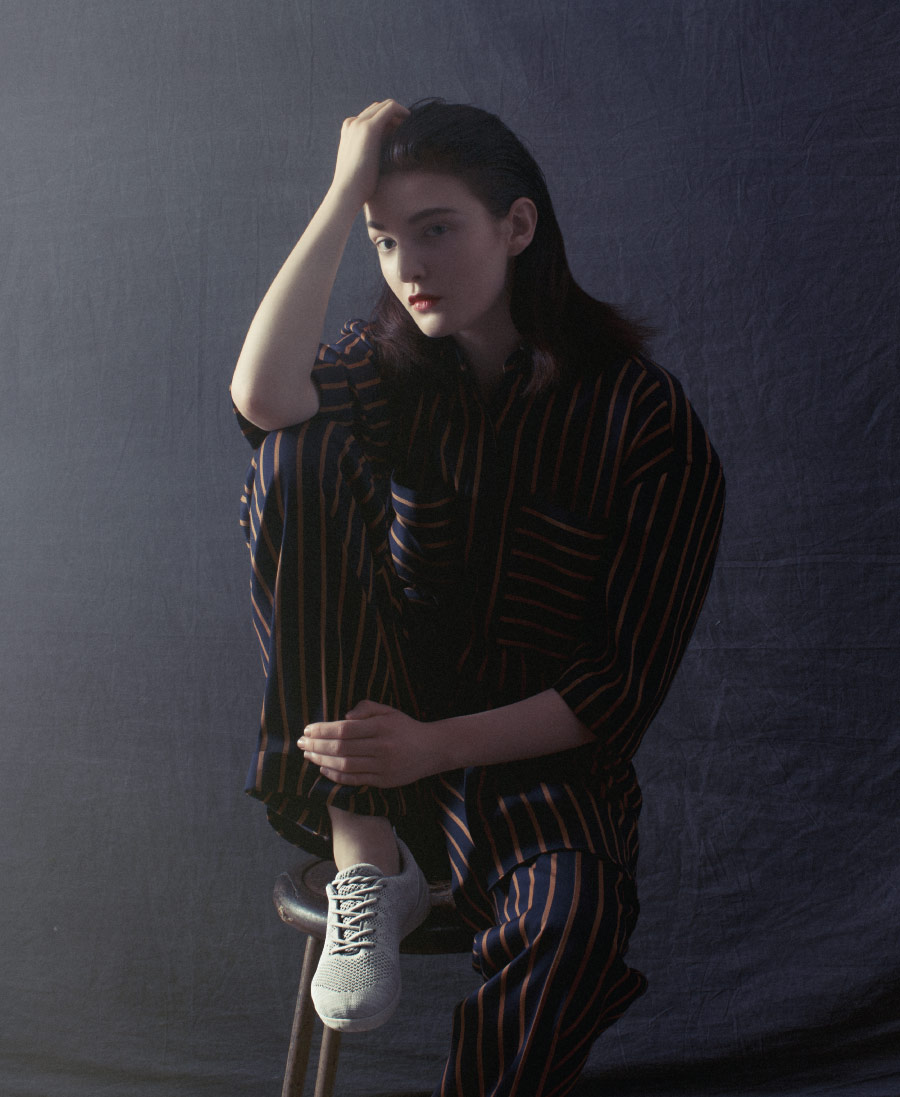 Slip-on by Ecco, Karen Millen cardigan and vest, coat and pants by Dzojchen, Fendi sunglasses.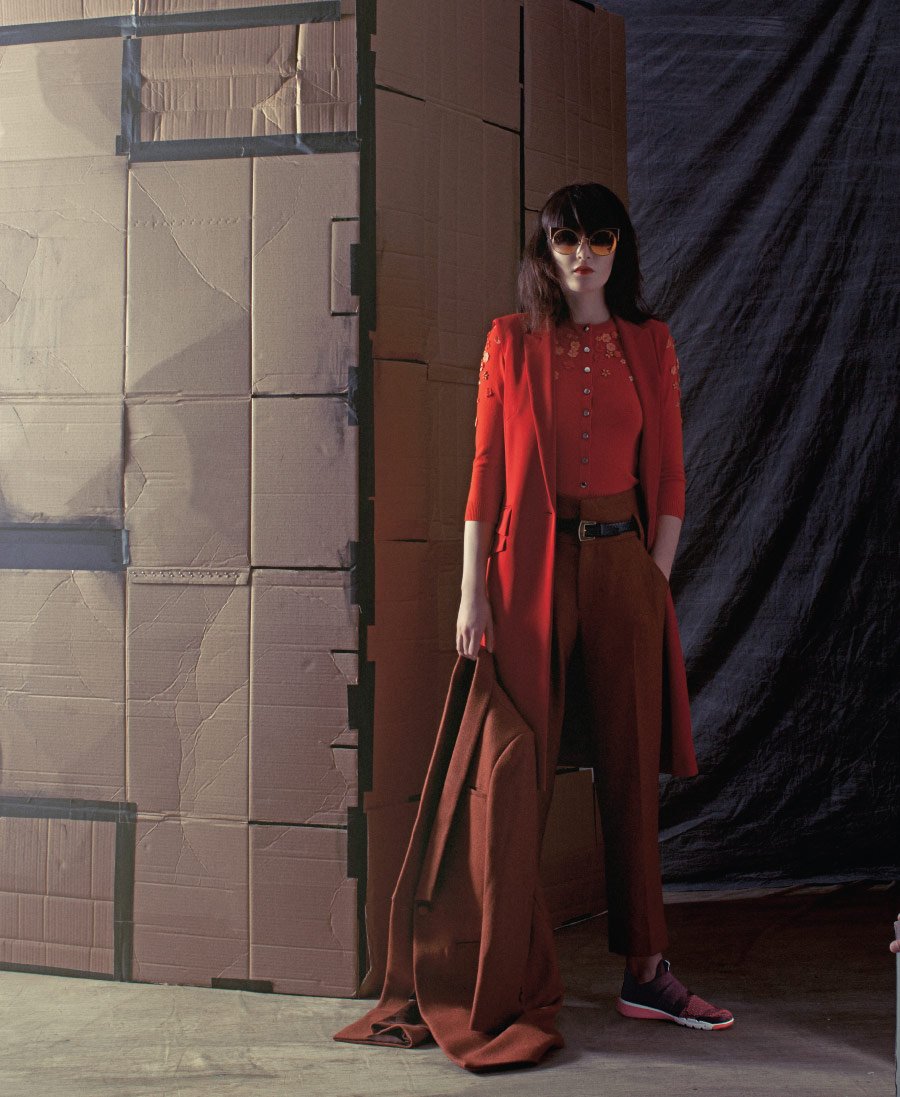 Photography by Trevett Mccandliss; Styling by James M. Rosenthal; Fashion Editor: Ann Loynd; stylist: James M. Rosenthal/Kate Ryan, Inc.; Stylist Assistant: Vinny Michaud; Hair and Makeup: Abraham Sprinkle/Next Artists;
Model: Jenny F./Red Model Management.