Twilight Existence
I am Susannah Benjamin and I live my life in photos. I picked up a camera when I was about 12 years old. Now, at 17, it is the center of my universe. Every time I see a strange face, it sets off my imagination. My world is one populated by gangly adolescents who are living out a twilight existence in that no-man's-land between childhood and adulthood. My 3 close friends serve as my muses and constant sources of inspiration. I do not believe in beauty for the sake of beauty—my photos always have a message or a narrative, because above all I am a storyteller.
Photography by Susannah Benjamin.
Shot on location at Greenwich Academy in Connecticut.
Styling by Michel Onofrio; hair by Rebecca Plymate of See Management; makeup by Yuko Mizuno of Rona Represents. Fashion editor: Angela Velasquez.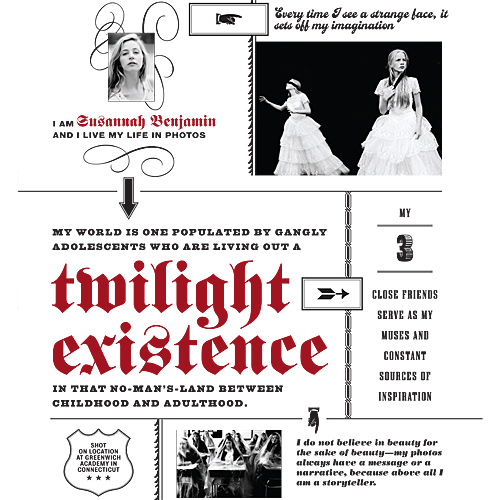 Twilight Existence
Indigo by Clarks peep-toe booties with leather chain detail. Built by Wendy top; model's skirt; Falke socks. Sanita ankle-strap clogs. Turtleneck by Petit Bateau; model's skirt; Falke knee socks.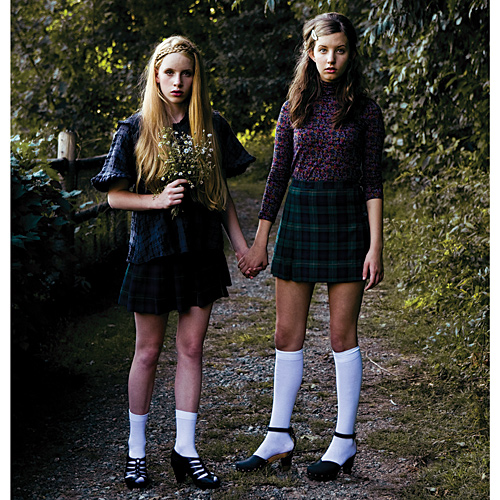 Twilight Existence
There is something about the symmetry of Saskia's face and the paleness of her complexion that encourages me to cast her in thousands of different roles.
Built by Wendy top.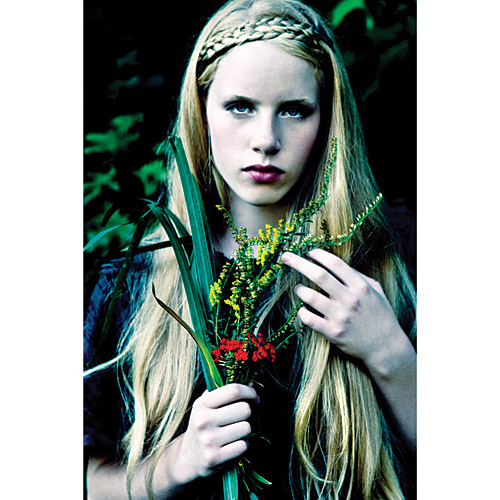 Twilight Existence
My work explores aging, adolescence, metamorphoses and restrictions.
El Naturalista cuffed heel. Billy Reid union suit; Falke knee socks.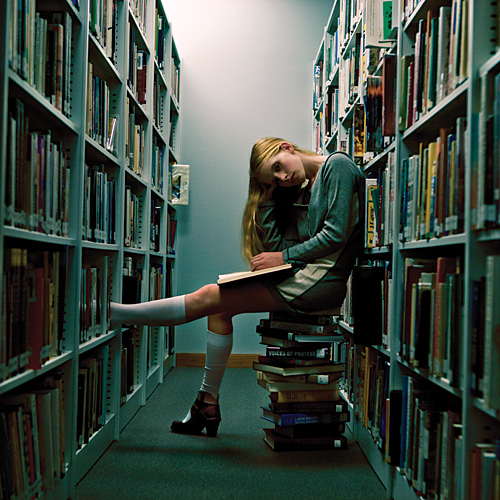 Twilight Existence
Hush Puppies suede oxfords. Model's own vintage top, kilt and bracelets; Falke socks.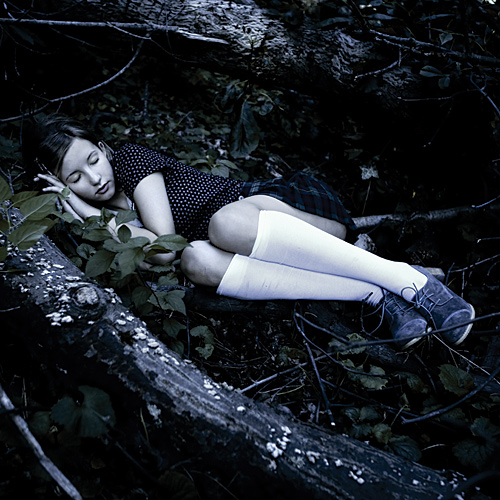 Twilight Existence
Alegria stud-embellished thongs. Rieker jeweled sandal. Plaid dress by Joie; Timo Weiland tweed tank and bowtie.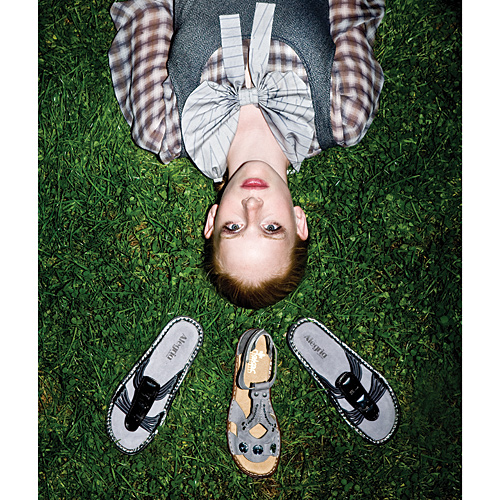 Twilight Existence
My primary muse is named Saskia. She is constantly transforming into different entities and is featured in the vast majority of my work.
Rockport mesh jazz shoes. Alice Ritter knickers; cardigan by Inhabit; model's tank; Timo Weiland headband; Falke socks.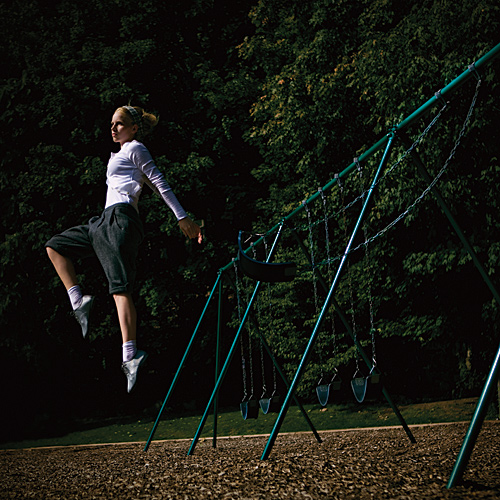 Twilight Existence
Hazy hues cast a moody spell over Spring '11 comfort footwear.
Pikolino perforated oxford. Billy Reid shirt; model's own skirt; ankle socks by Falke.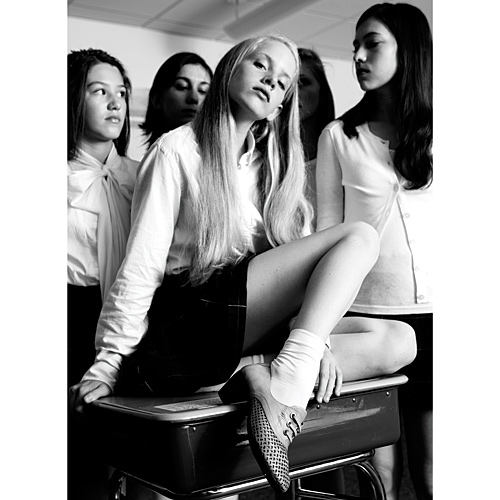 Twilight Existence
Lace-up slingback by Camper. Billy Reid bowtie blouse and union suit; top by Alice Ritter; Falke socks.