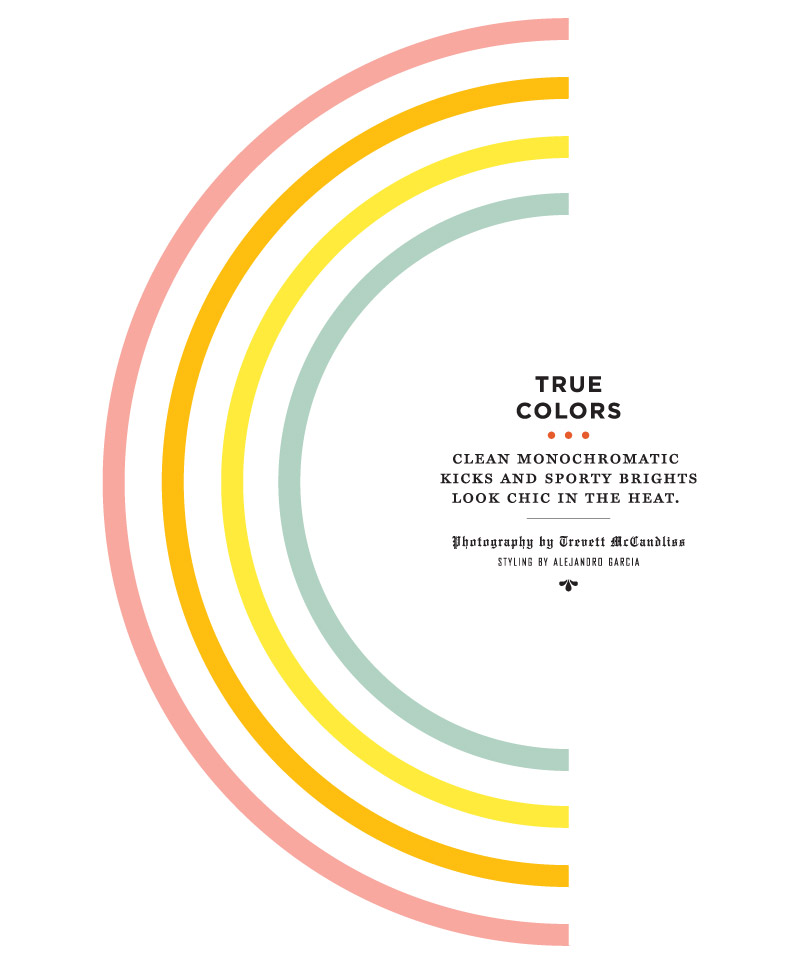 Shoes Like Pottery canvas sneakers, dress by Muehleder, Aoko Su ear cuff, watches by G-Shock and Nooka.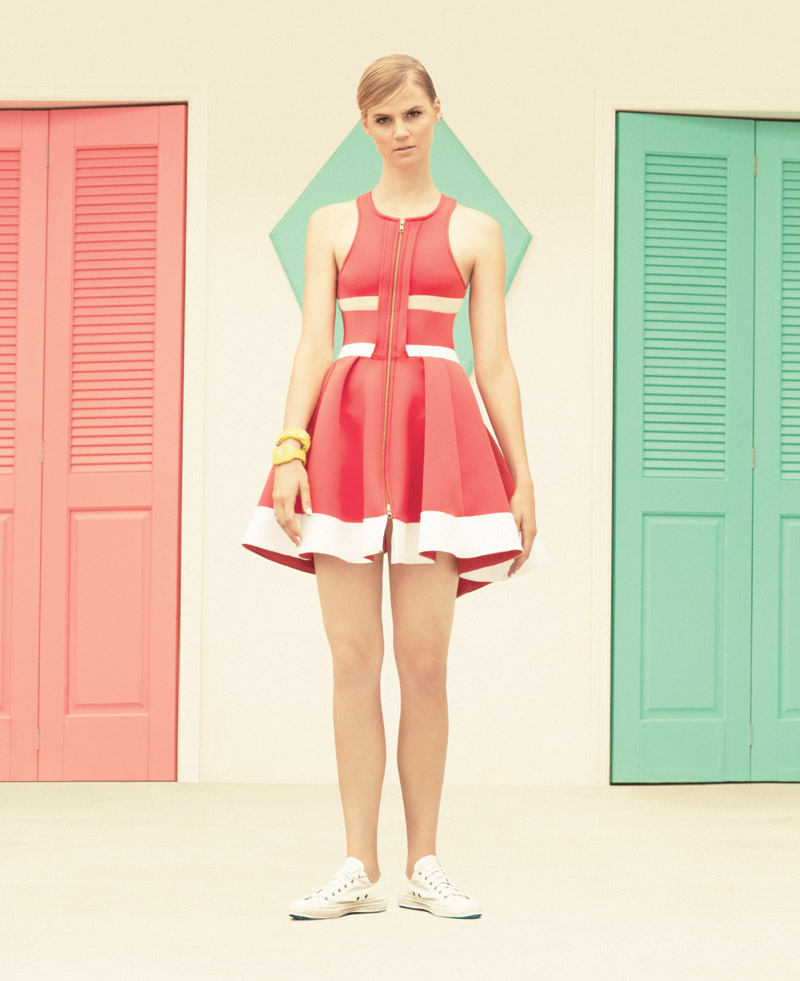 Puma trainers, bandeau top by Enjoue worn under Bodybinds neoprene top, pants by Collina Strada, watch by G-Shock, Species by the Thousands bracelet.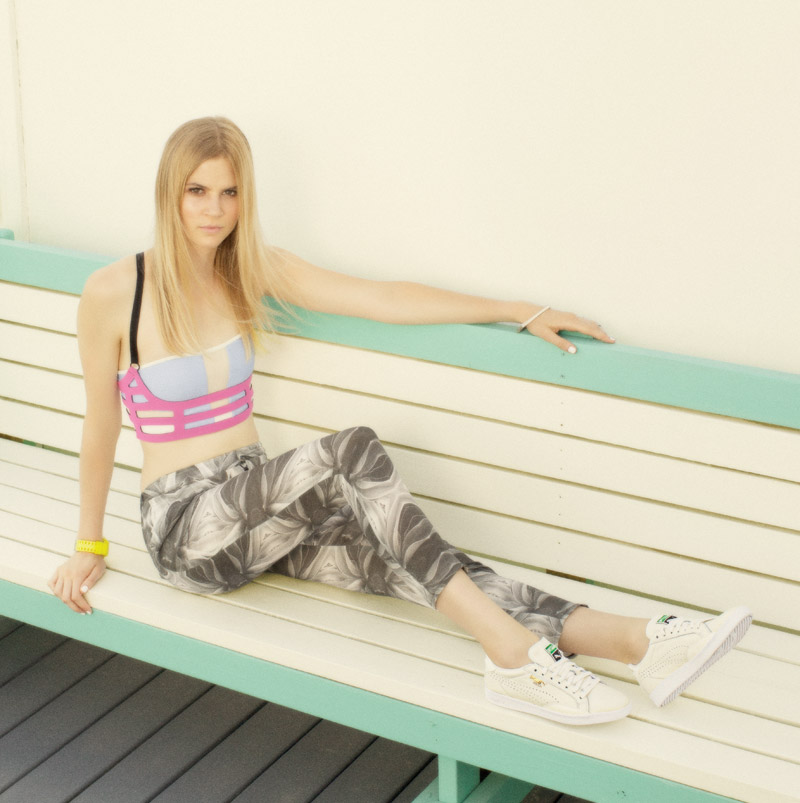 Vans croc embossed slip-ons, dress by Lacoste, watch by Nooka, Aoko Su bangle.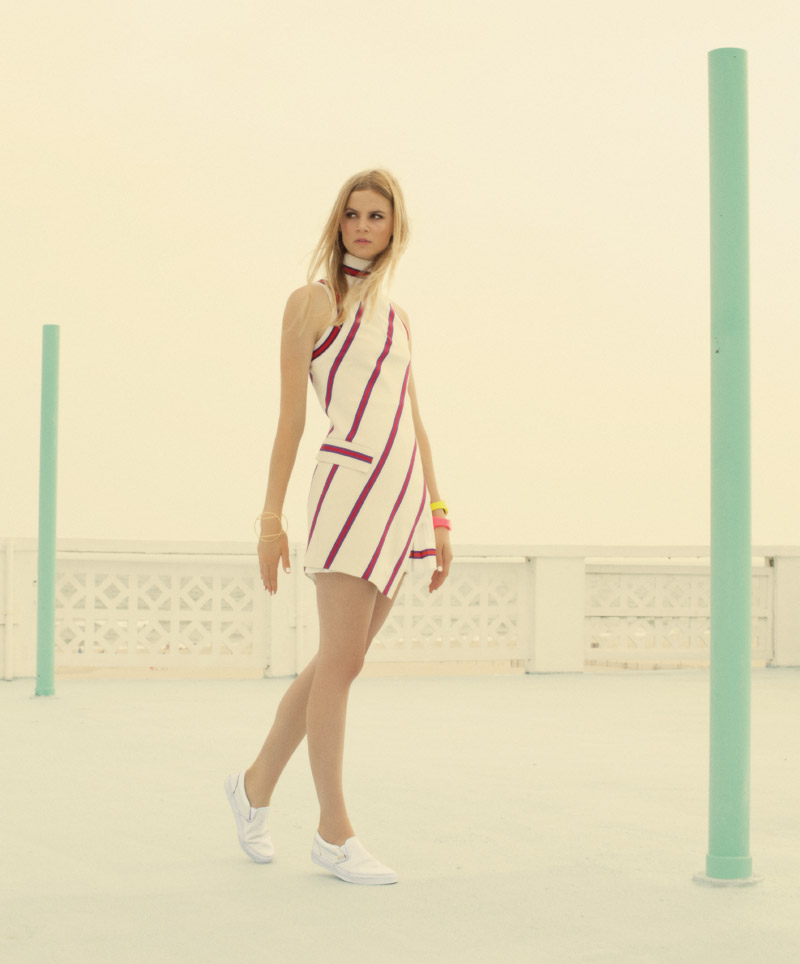 Strange Matter hi-tops, DKNY bikini top, skirt by Muehleder, green watch by G-Shock, Nooka pink watch, Wxyz Jewelry bracelet.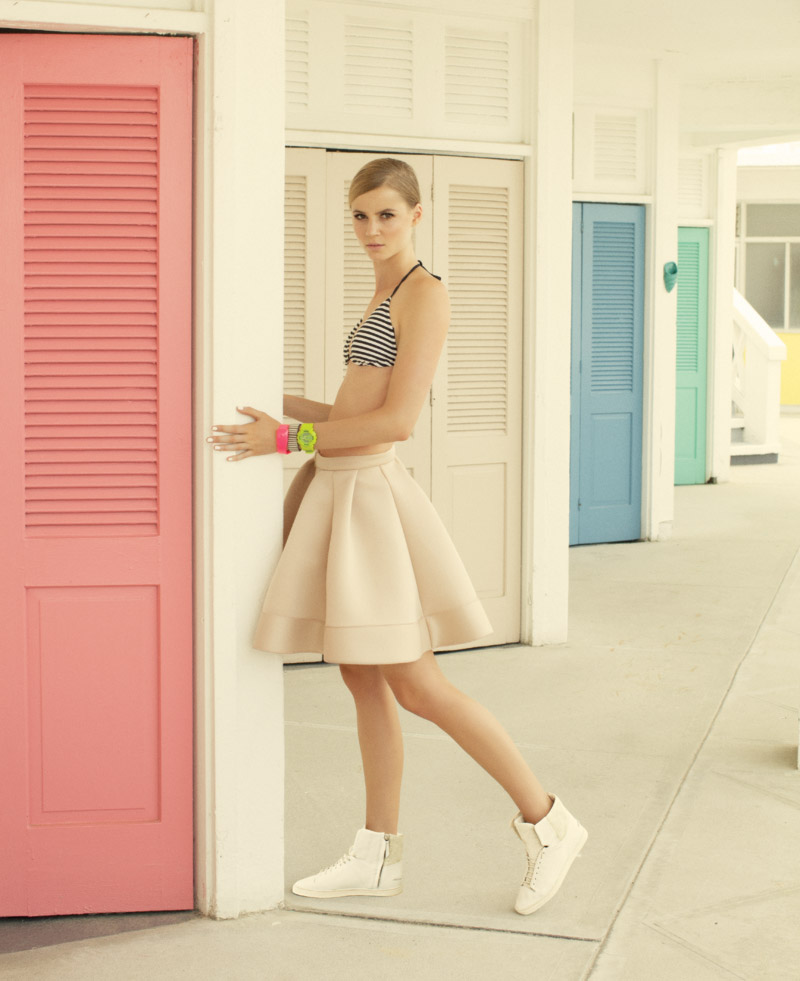 Wesc top, Lisa Marie Fernandez bikini bottom, Le Specs sunglasses, watch by Nooka, Bodybinds wristband, Alibi rings.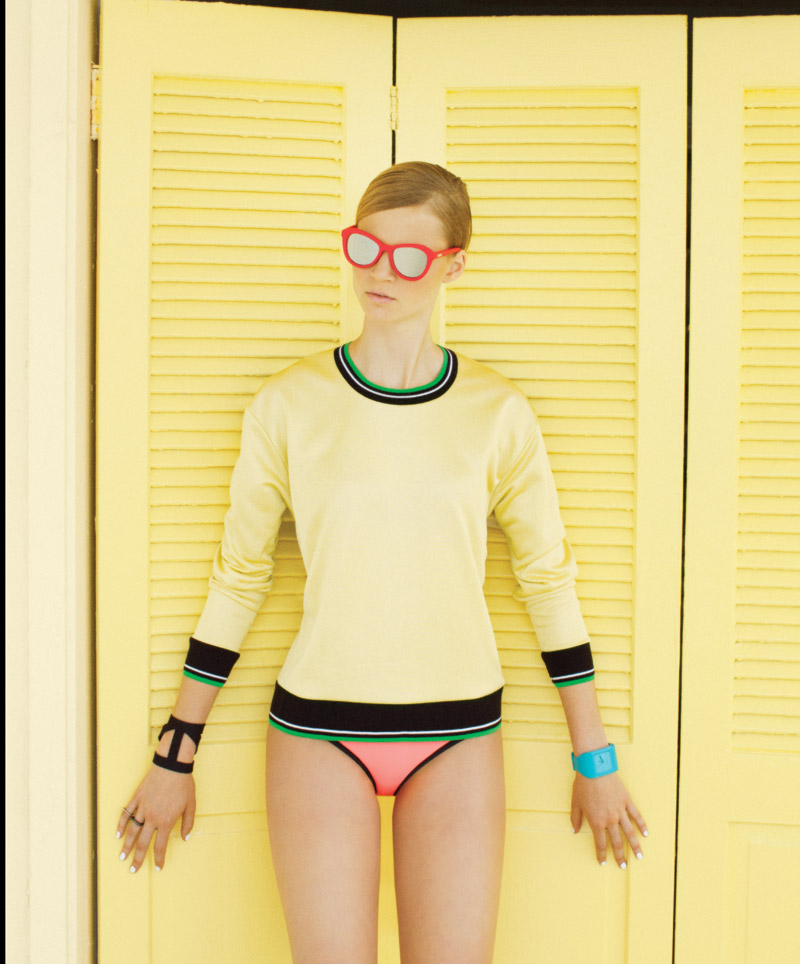 Birkenstock lace-ups. Use Unused dress, green watch by G-Shock, yellow and blue watches by Nooka, red and yellow watches on right from G-Shock, Nooka green watch.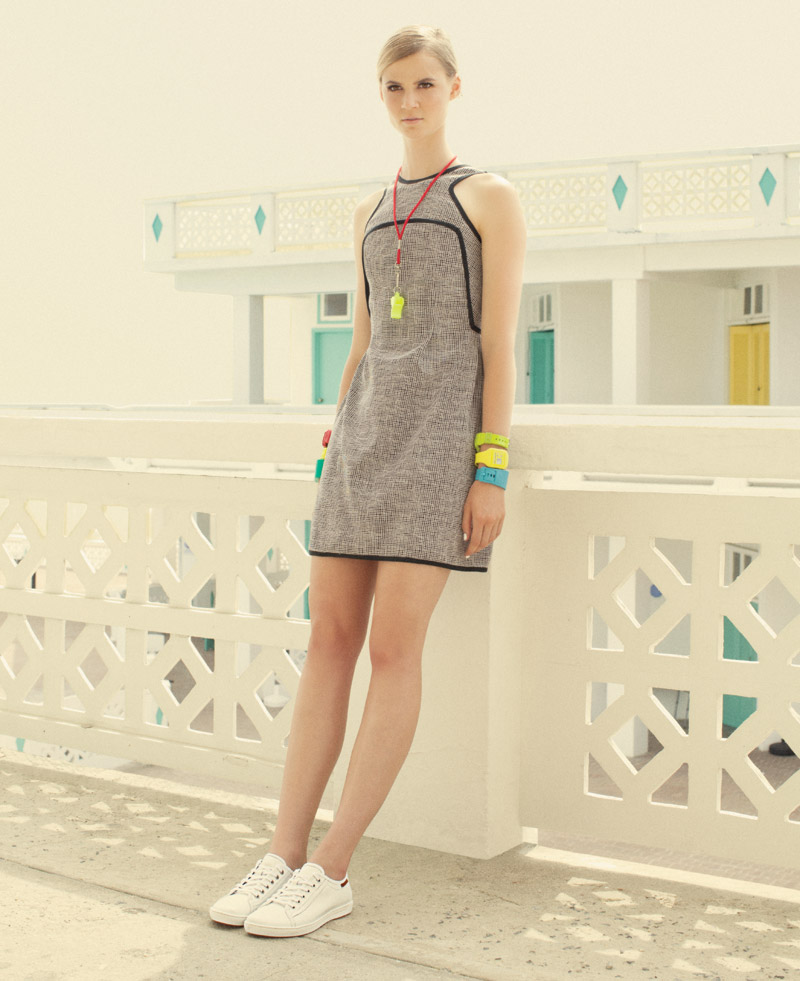 Lacoste leather hi-top.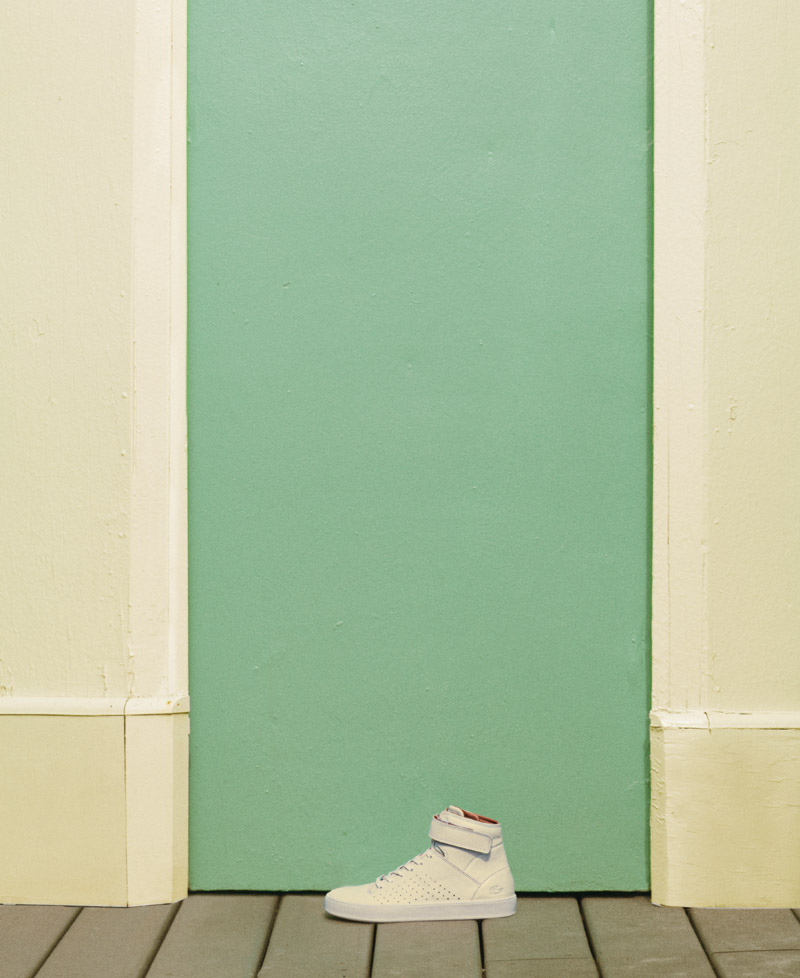 Keds canvas espadrille tennie.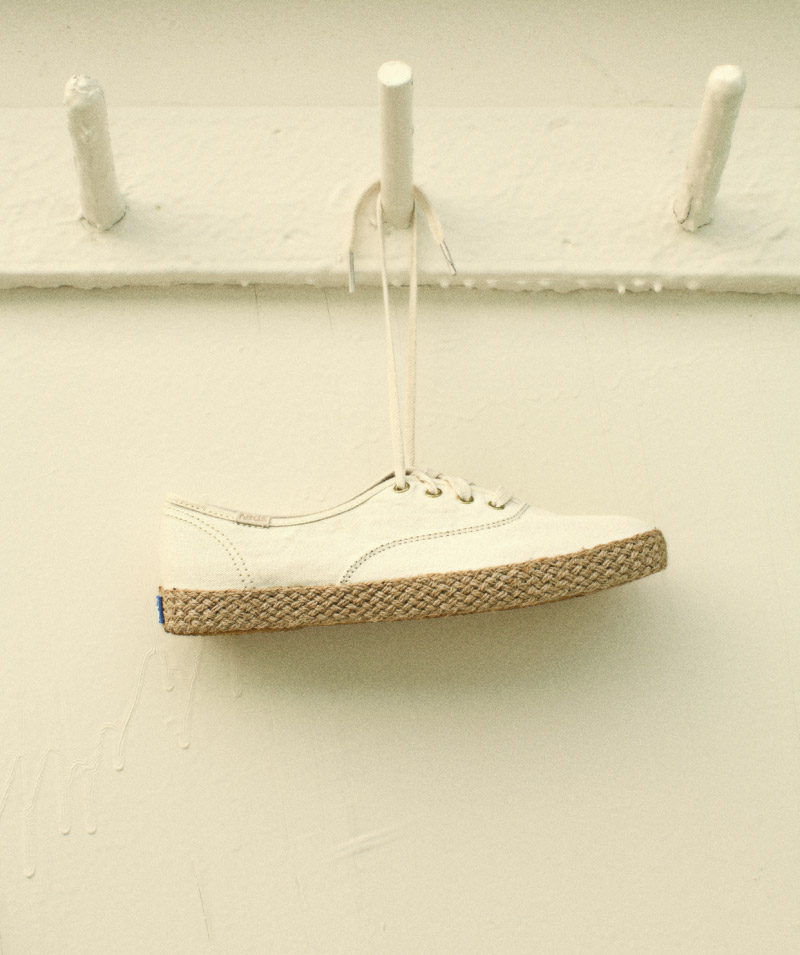 K-Swiss sneakers, Enjoue bathing suit, jacket by Claire Fleury Atelier, Nooka sunglasses, blue watch by Nooka, G-Shock green watch.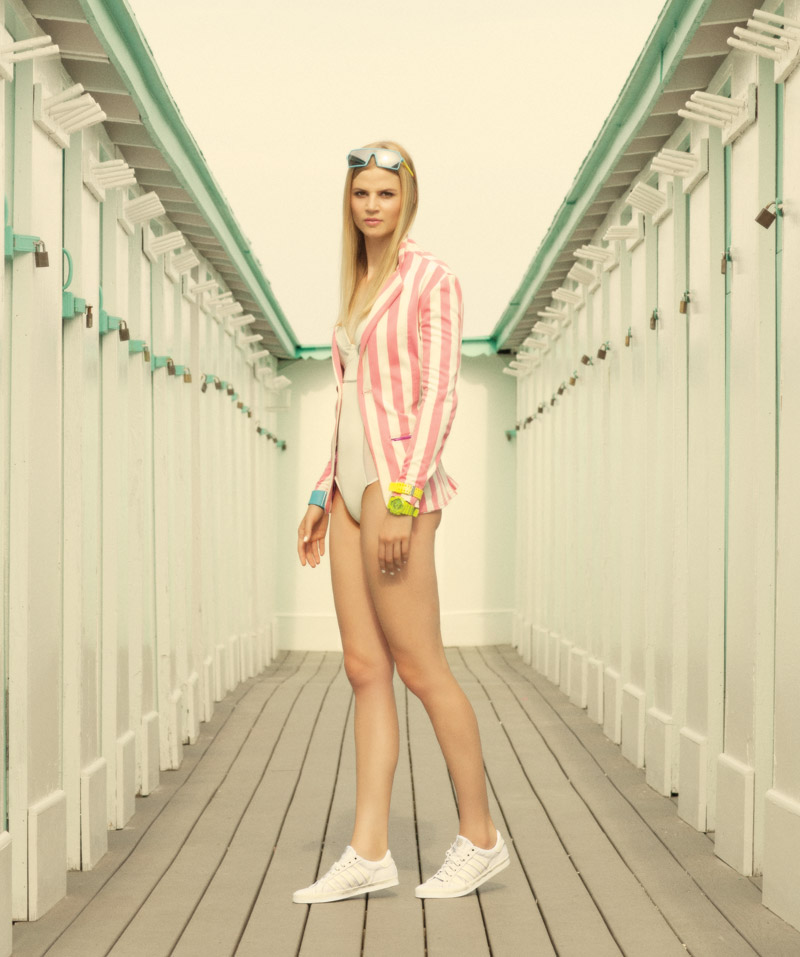 Fashion editor: Tara Anne Dalbow
Hair and makeup: Tara Campbell
Model: Elizabeth B./APM Model Mgmt.
Shot on location at The Catalina Beach Club, Atlantic Beach, NY