Classic and simple boot sillhouettes are enriched with old-world tapestries, ornate craftsmanship and muted jewel tones for Fall. Photography by Glynis Selina Arban. Styling by Robyn Victoria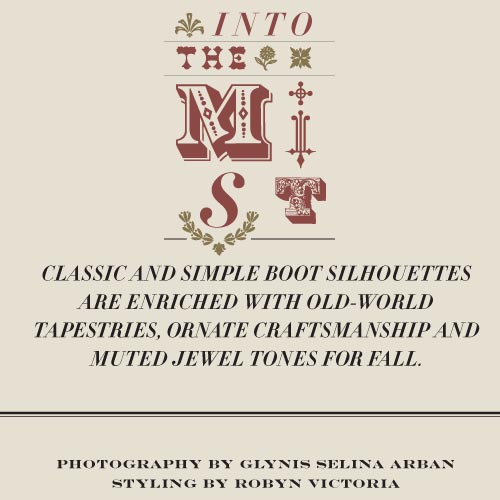 fashion-jan13-9
Ankle boots by Jellypop. Southpaw Vintage gown, tights by Falke.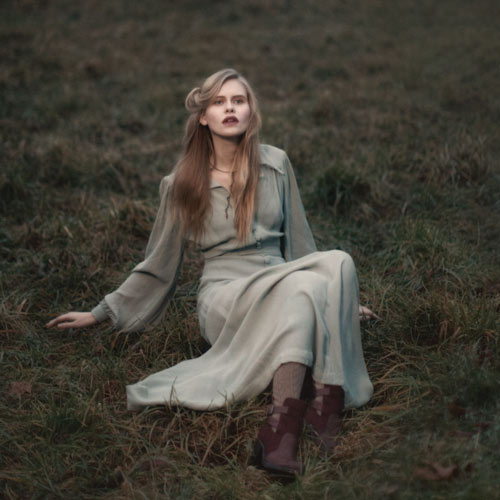 fashion-jan13-8
Navy blue lace-up boot by Crevo.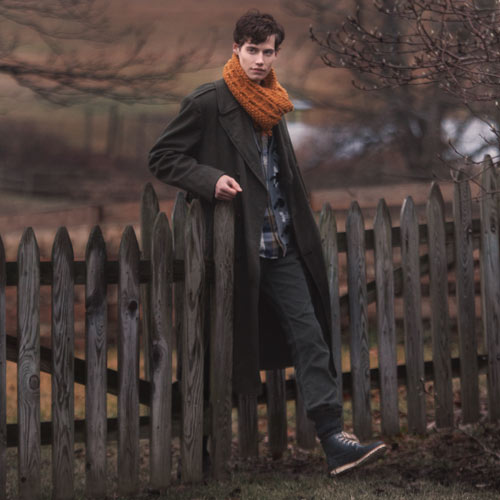 fashion-jan13-7
Rockport wingtip work boot. Jacket by Ralph Lauren Denim and Supply, Urban Renewal sweater, Stapleford shirt, J & Co. jeans, Falke socks.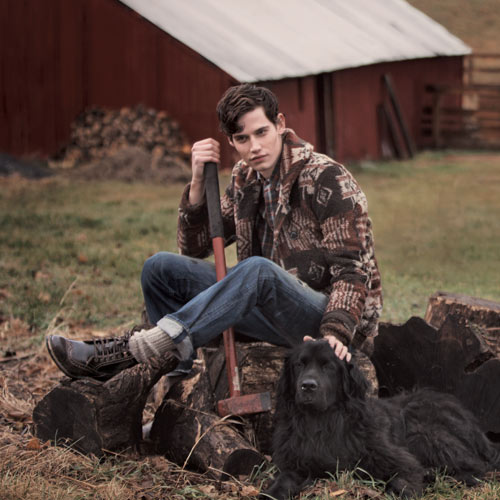 fashion-jan13-6
Nicole tapestry boot. Linda Varady Berman cropped jacket and skirt, Corpus shirt.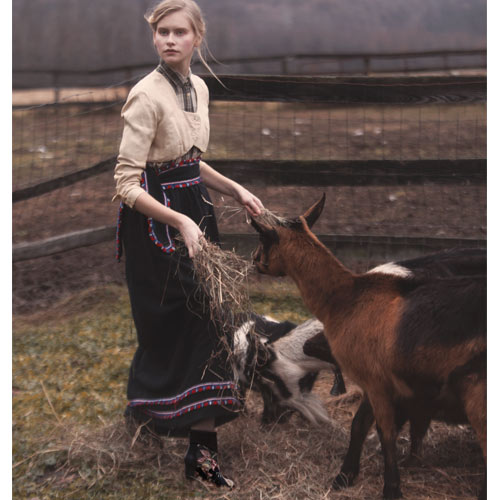 fashion-jan13-5
From top: embossed boot by Julieth Estrada, Pazzo lace-up ankle boot, velvet wedge boot by Very Volatile.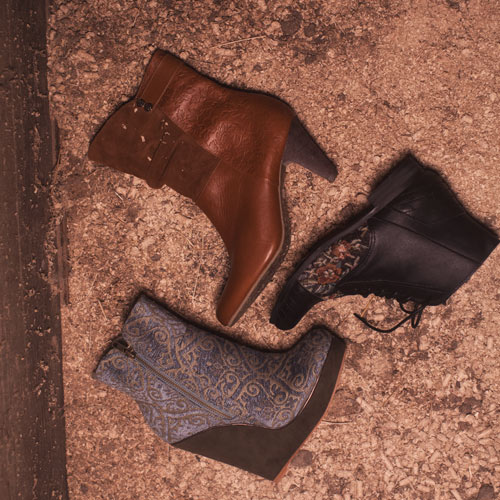 fashion-jan13-4
Linda Varady Berman dress, plaid shirt by Corpus, stylist's belt.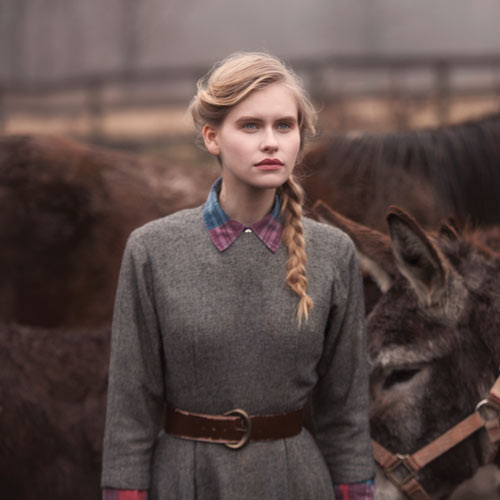 fashion-jan13-3
Vogue woven boots. Jacket by Member's Only, Southpaw Vintage skirt layered over dress.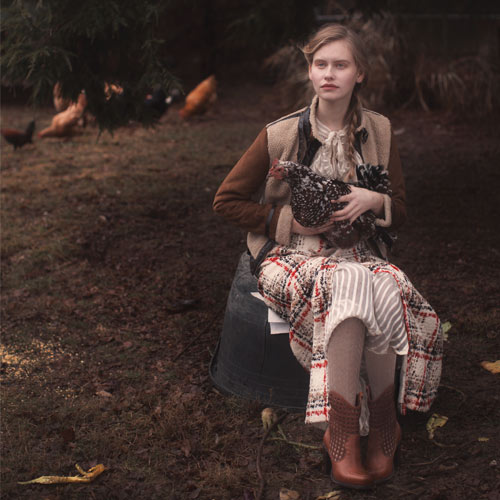 fashion-jan13-2
Ask Alice cut-out bootie. Linda Varady Berman jacket, sweater and gown. GBX brogue boots. Pants by Dockers, stylist's coat and sweater, Falke socks.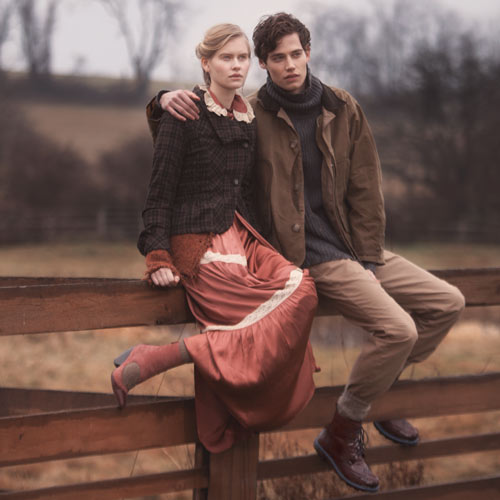 fashion-jan13-1
Floral ankle boot by Durango. Southpaw Vintage jacket and dress, Falke tights.