Pretty Furry Things
Beach Feet wedge; Billy Reid cape and hat.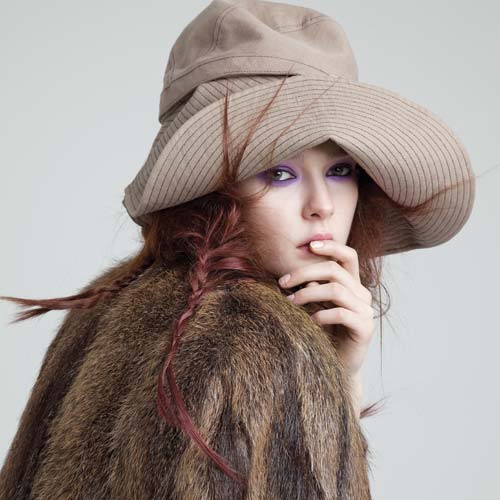 Fur Ever Young
Boot by Earth.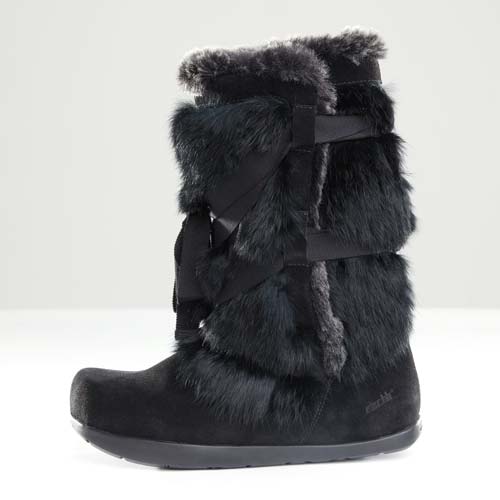 Pretty Furry Things
Billy Reid blazer and sweater; vintage jacket, pants and belt.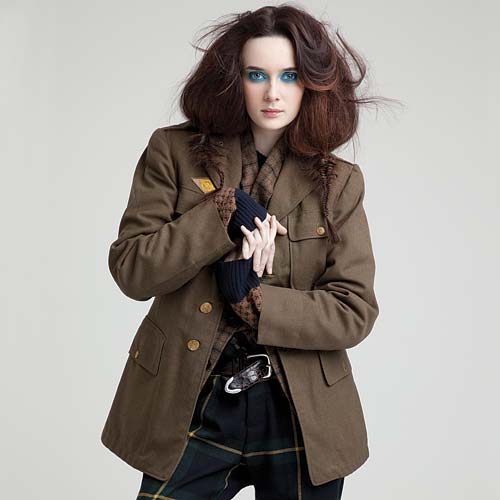 Pretty Furry Things
Leroy & Perry sweater vest; vintage shirt, sweater and hat.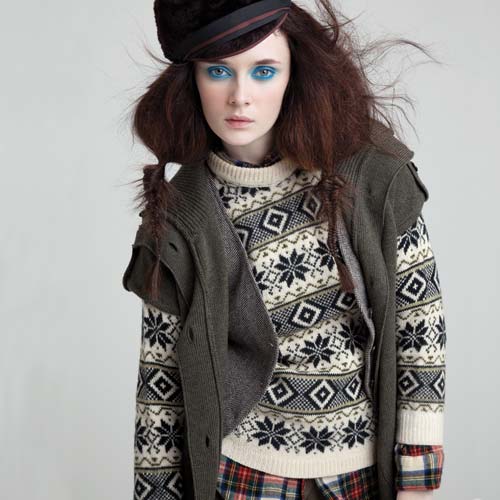 Fur Sure
Peep-toe bootie by Koolaburra.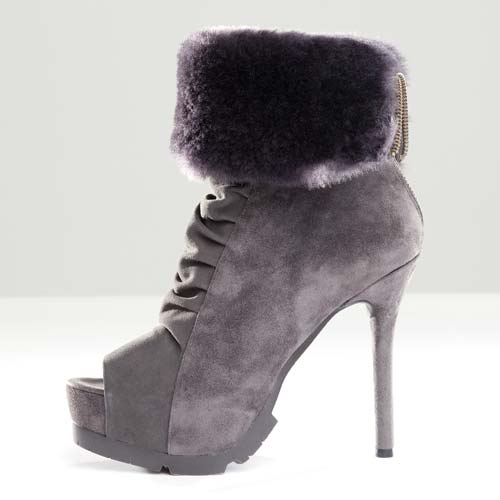 Just Fur Fun
Wedge by Sorel.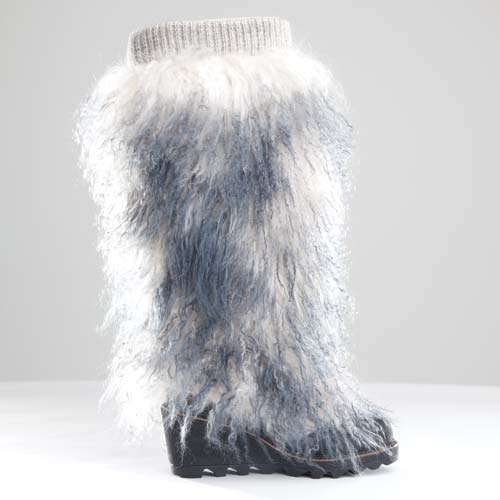 Pretty Furry Things
Malene Birger coat; Gilded Age henley; vintage sweater; stylist's hat.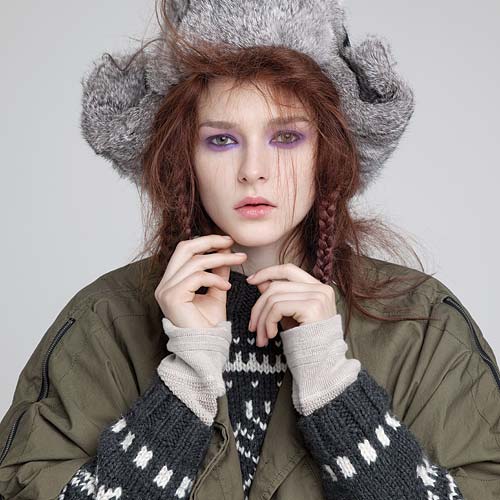 Pretty Furry Things
Le Mont St. Michel sweater; vintage shirt; Rosana pants; jacket, plaid shirt around waist and hat by Billy Reid; Malene Birger cardigan.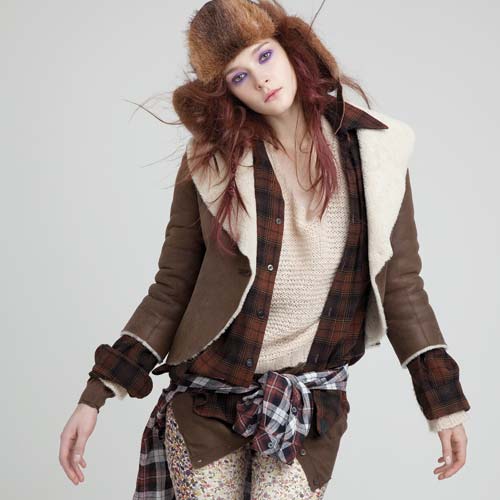 Fur Your Love
Bootie by Couleur Purple.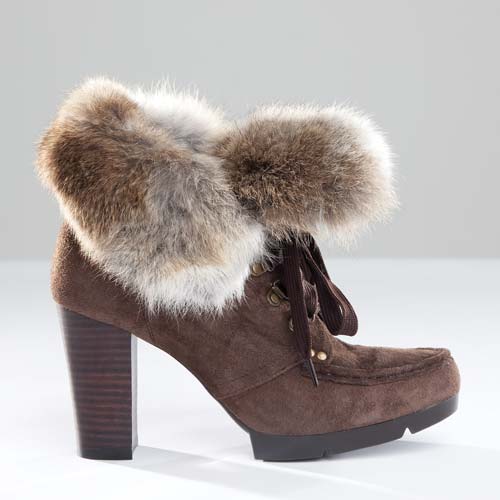 Pretty Furry Things
Designers shed their inhibitions with fierce fur boots for Fall.
Photography by Cleo Sullivan
Fashion editor Angela Velasquez; Style director Michel Onofrio for Rona Represents; hair by Yoichi Tomizawa for See Management; makeup by Tamah K for See Management. Models: Sacha Blue & Zen for IMG.