Photography by Trevett McCandliss. Styling by Dani Morales. Hair and makeup: Nevio Ragazzini/Next Artists; model: Olantha/Fenton Model Mgmt.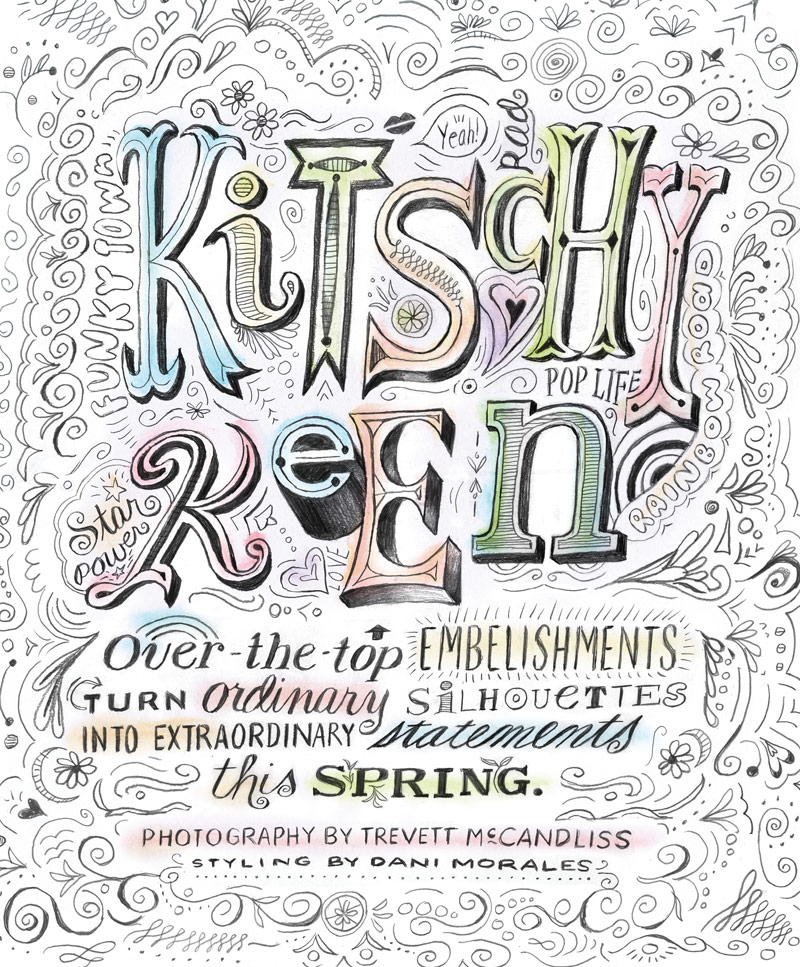 Dirty Laundry sneakers, Racil Suit, blouse by Pinko, Ex Mermaid glasses, Falke socks, Vita Fede earrings.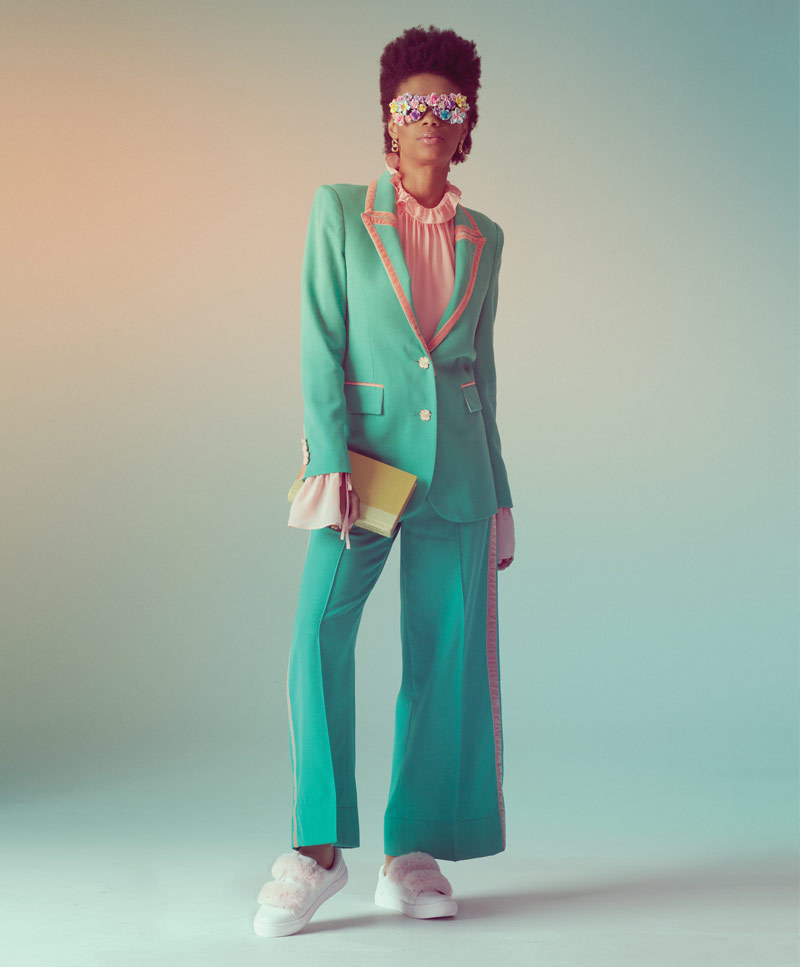 Tennies by Marc Fisher, Creatures of the Wind pussy-bow blouse, trousers and belt; Falke socks, Lady Grey earrings, rings by The Shiny Squirrel and Little Rooms.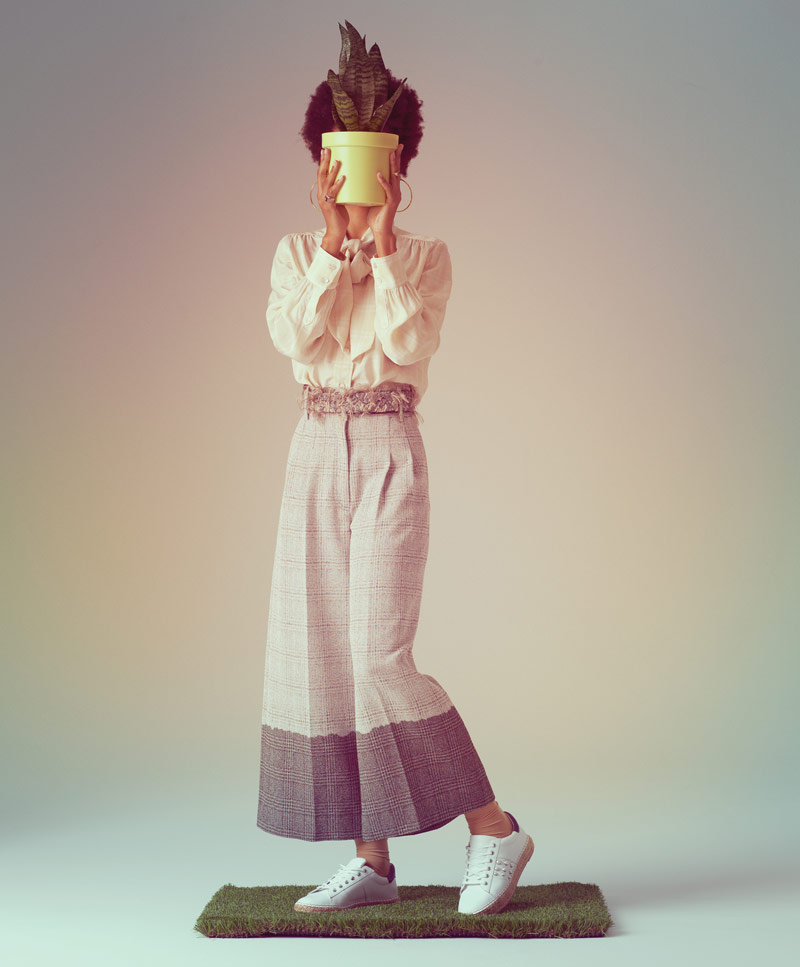 Emu Australia oxfords, Pinko jacket, top and skirt by Rachel Antonoff, vintage socks, Vita Fede earrings, pins by Danielle Nicole, Little Rooms and Vita Fede.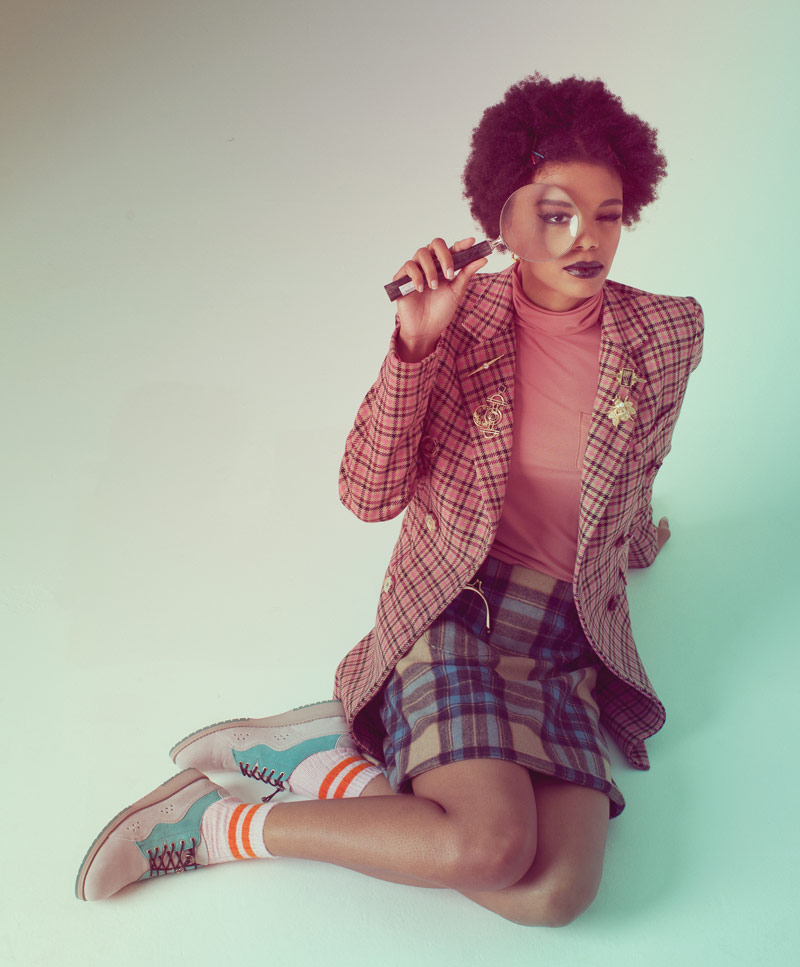 Cole Haan trainer (top left) and pom-pom slip-on by Seychelles.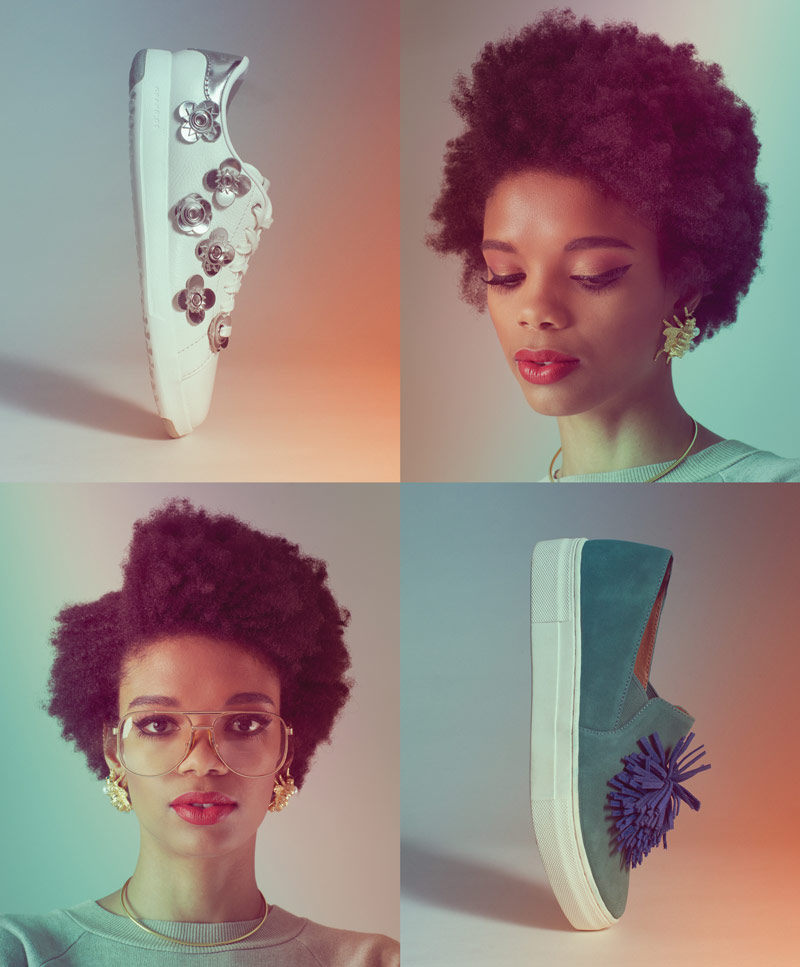 Alice + Olivia by Stacey Bendet slip-ons, top by Creatures of the Wind, COS skirt, The Shiny Squirrel glasses, Vita Fede earrings and bracelet, Lou Grey collar; vintage socks, rings by The Shiny Squirrel, Aoko Su and Little Rooms.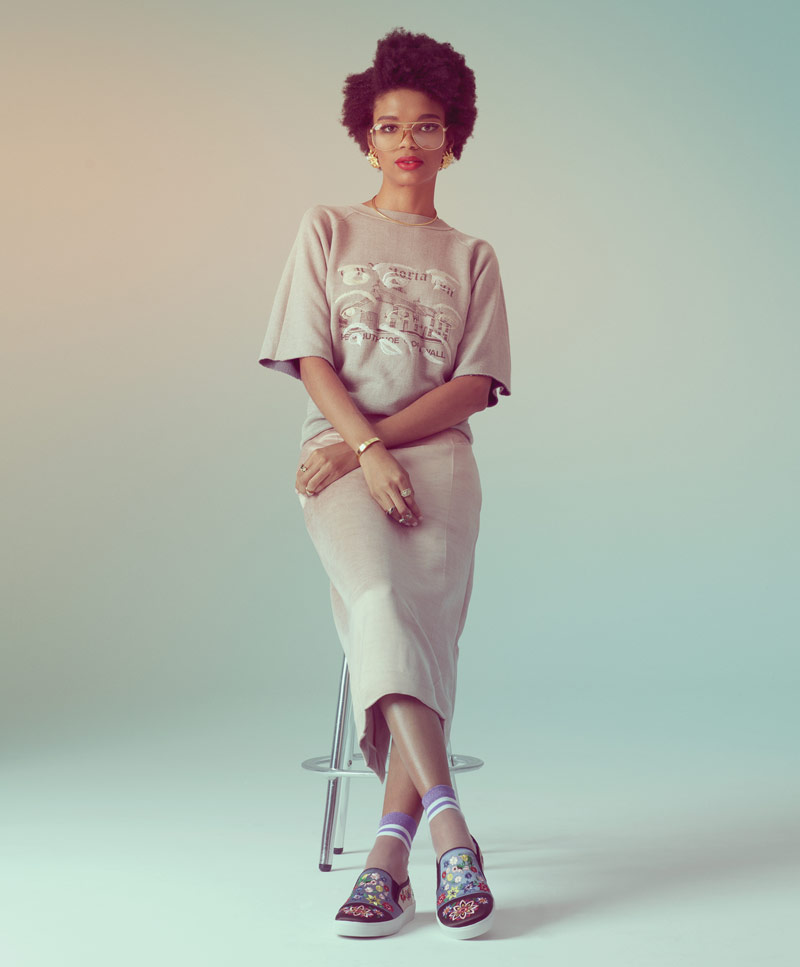 Wanted sequined slip-ons, HKM dress, Lou Grey Earrings, sunglasses by Ex Mermaid.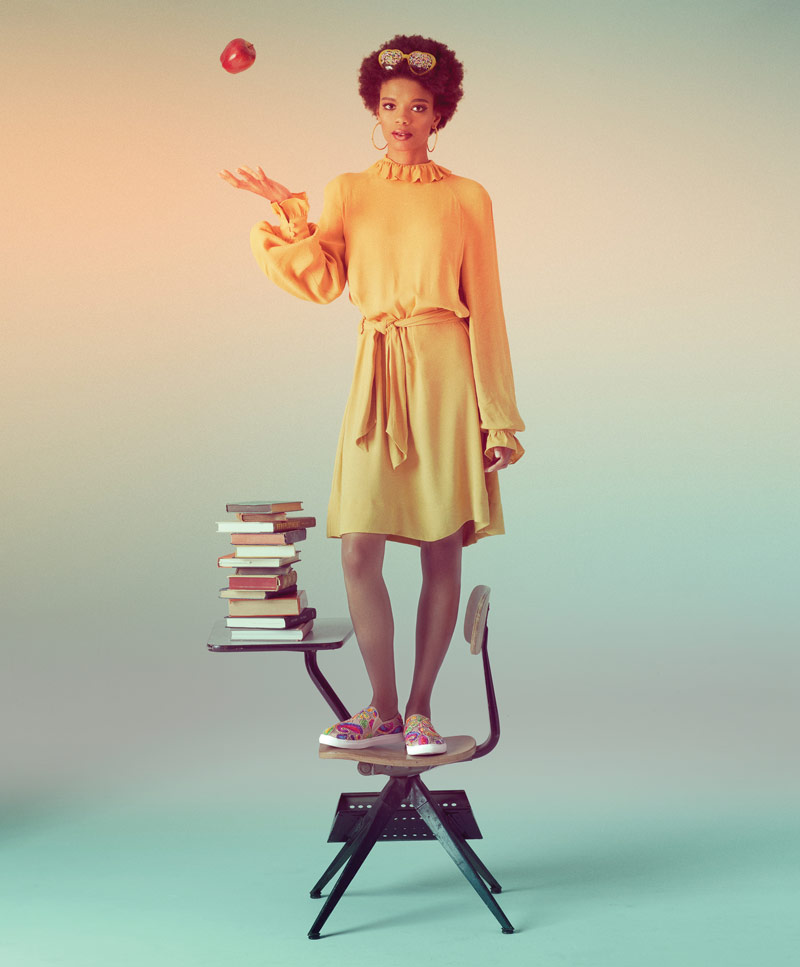 Katy Perry tuxedo sneakers, Petersyn tops, pants by Pinko, Vita Fede earrings.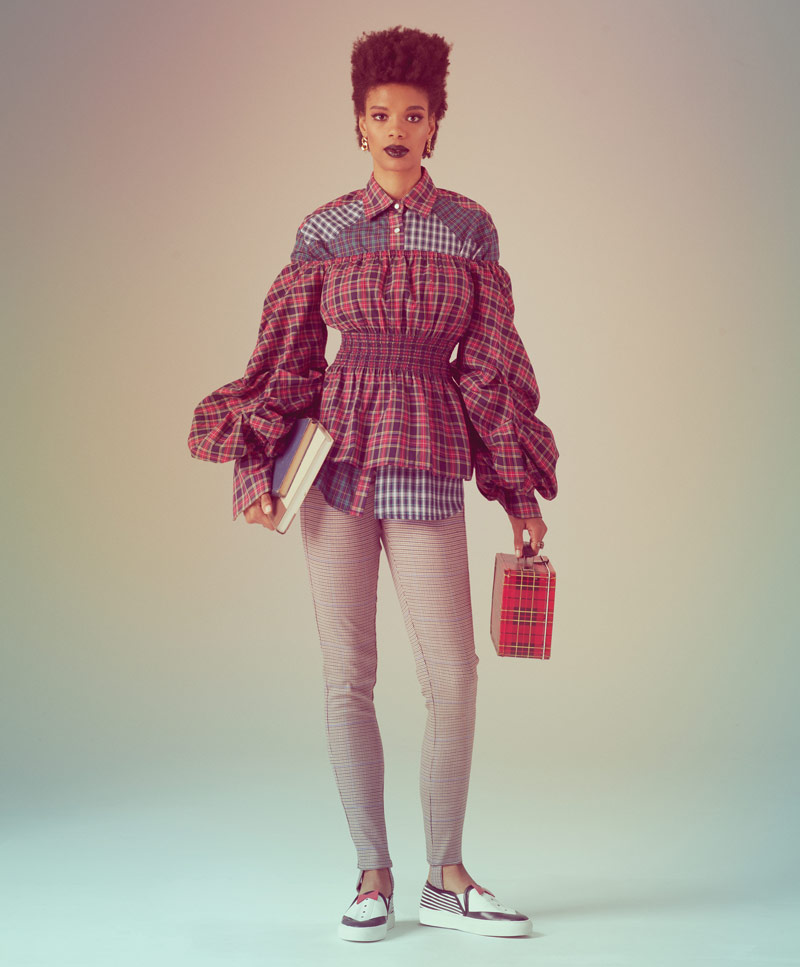 Platform oxfords by Silent D,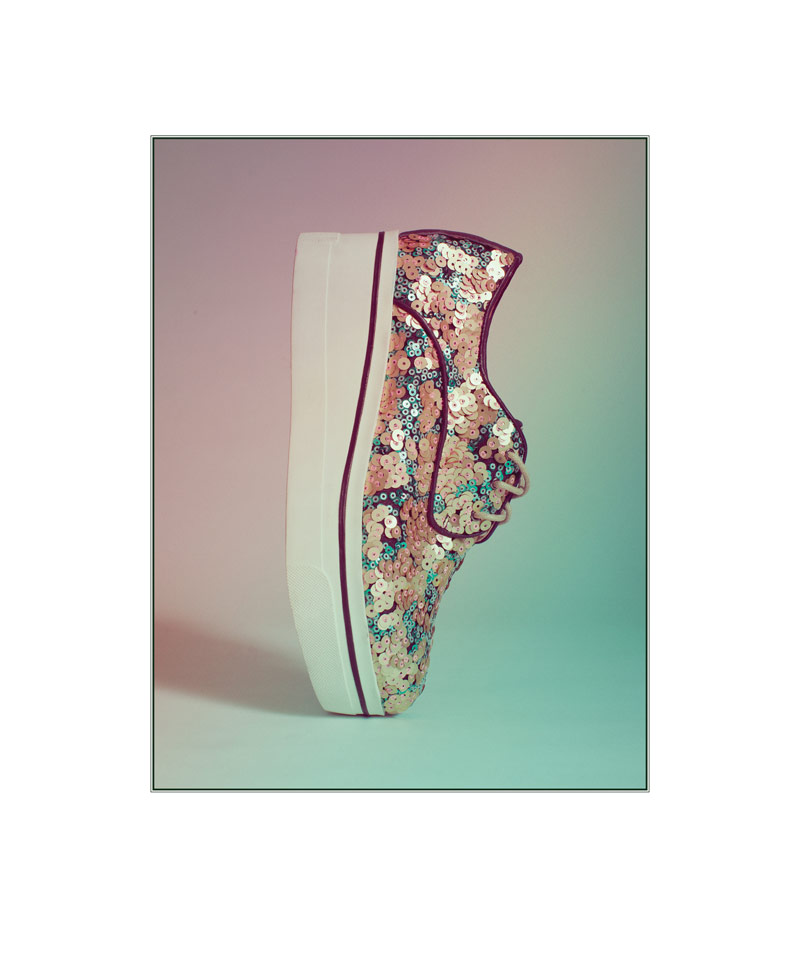 SeaVees tennies, Rachel Antonoff turtleneck, dress by Luba, Falke stockings, Vita Fede necklace, bracelet by Avocet Jewelry.