Cut Out
Bernardo peep-toe oxford. Gap button-up; cardigan by Candela; Odd Molly dress.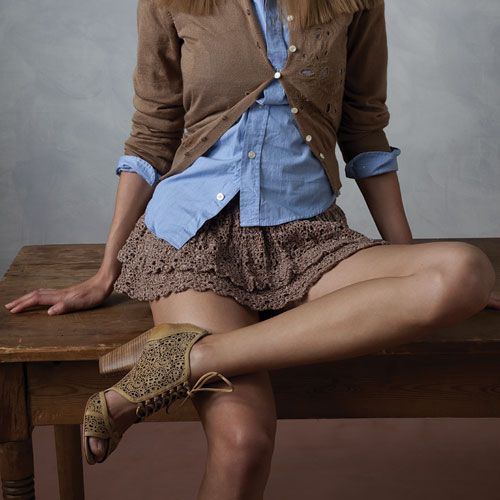 Cut Out
Wedge shoetie by Pour La Victoire. Malene Birger sweater; ruffled collar by Madeleine Thompson.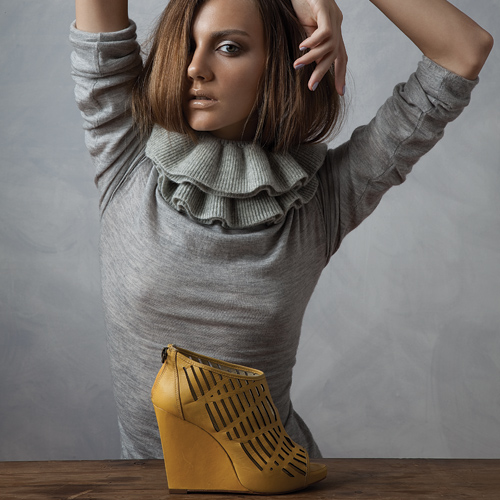 Cut Out
Platform bootie by Two Lips. Sweater by Rebecca Taylor; Odd Molly shorts.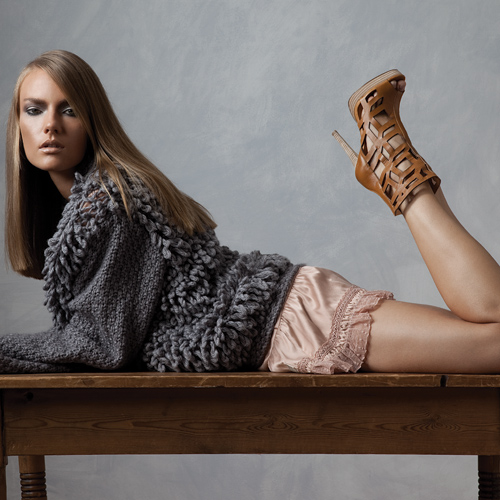 Cut Out
Ballet flats by Hush Puppies. Allude sweater dress; tutu by Patricia Field.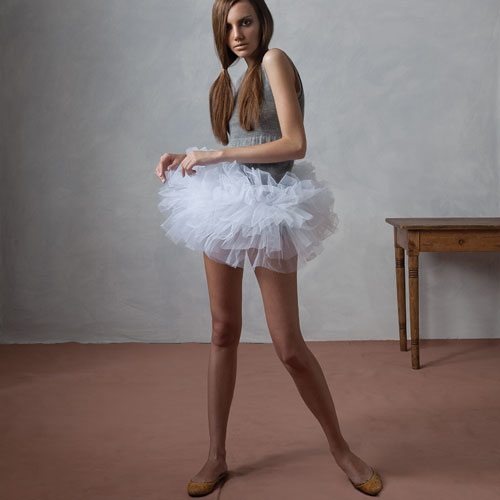 Cut Out
Rialto black and white stiletto. Allude sweater with bow; Rebecca Taylor black sweater; ruffled underwear by Odd Molly; Miu Miu thigh-highs.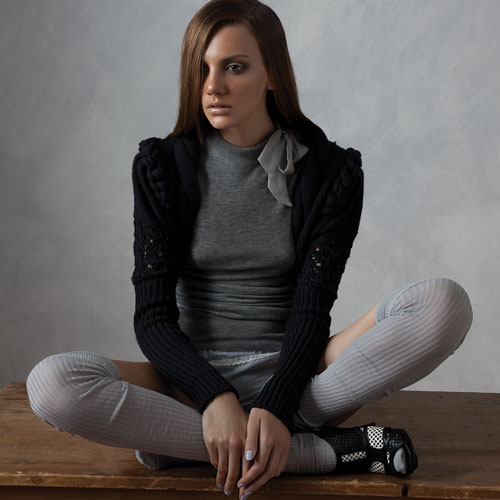 Cut Out
Caressa peep-toe bootie. Malene Birger dress; denim jacket by Topshop.

Cut Out
Laser-cut details add graphic punch to spring.
Styling by Michel Onofrio; hair by Greg Bitterman for Jump Management; makeup by Silvia Dell'Orto for Art Department. Fashion editor: Melissa Knific and Angela Velasquez
Photography by Cleo Sullivan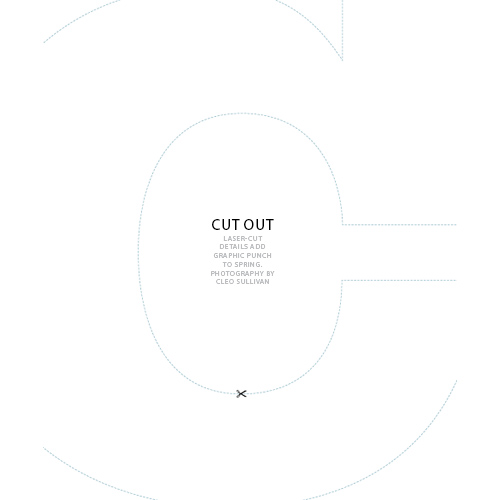 Cut Out
L.A.M.B. platform boots. Society for Rational Dress vest; Malene Birger dress; boy shorts by Odd Molly.