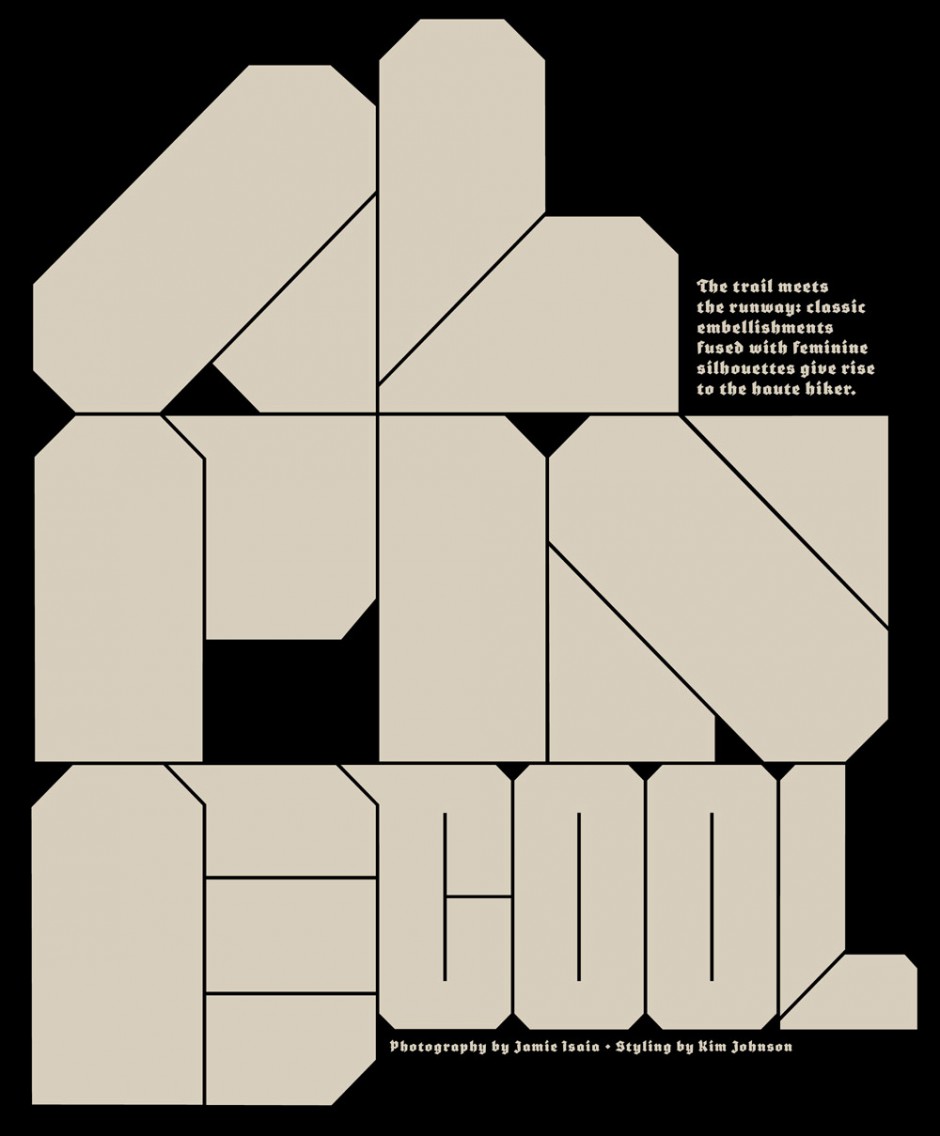 Merrell lace-up hikers, floral jumper by Zara, model's own sweater (around waist), vintage kneesocks, hat by Gap, OV US choker.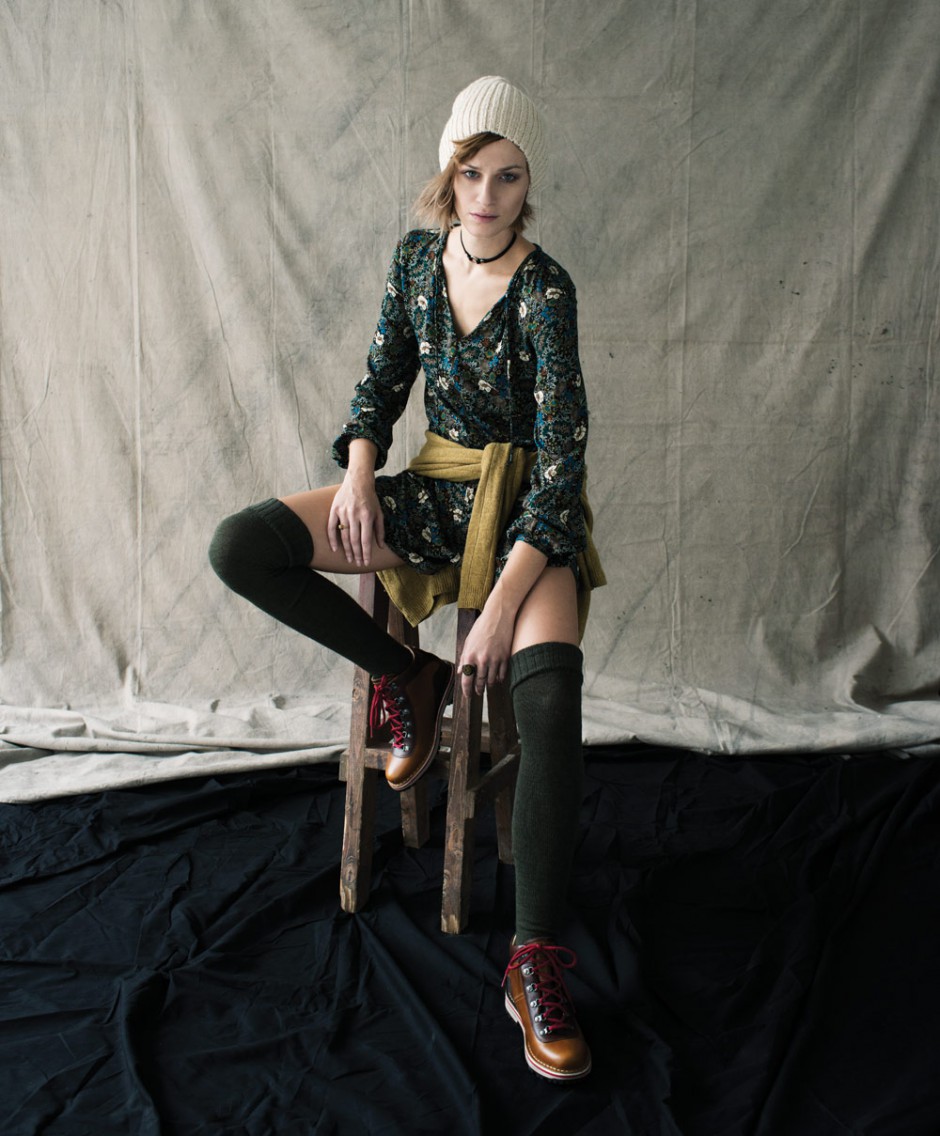 Taos lace-up, olive high-heeled hiker by Cougar, Woolrich heeled shootie.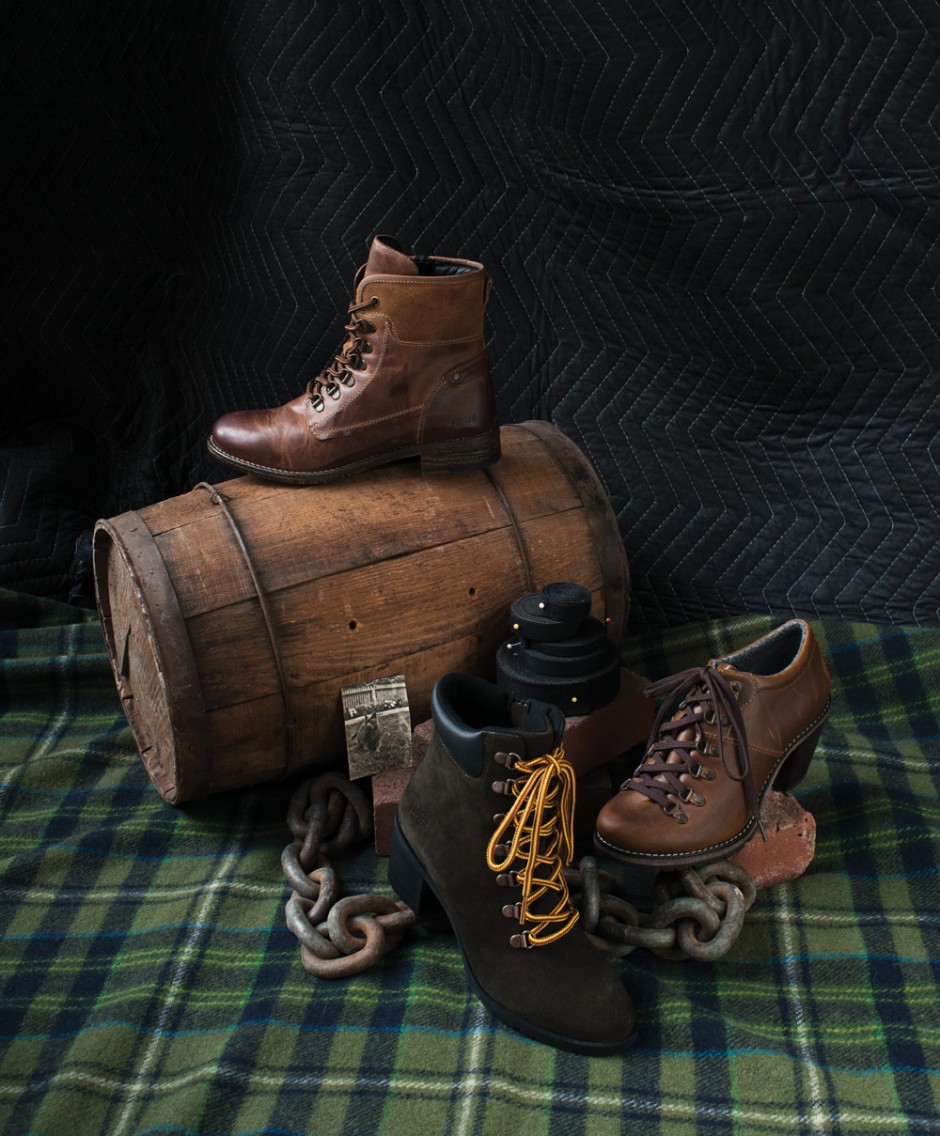 Sorel wedge hiker, vintage flannel worn around waist, Zara shirt, vintage Levis.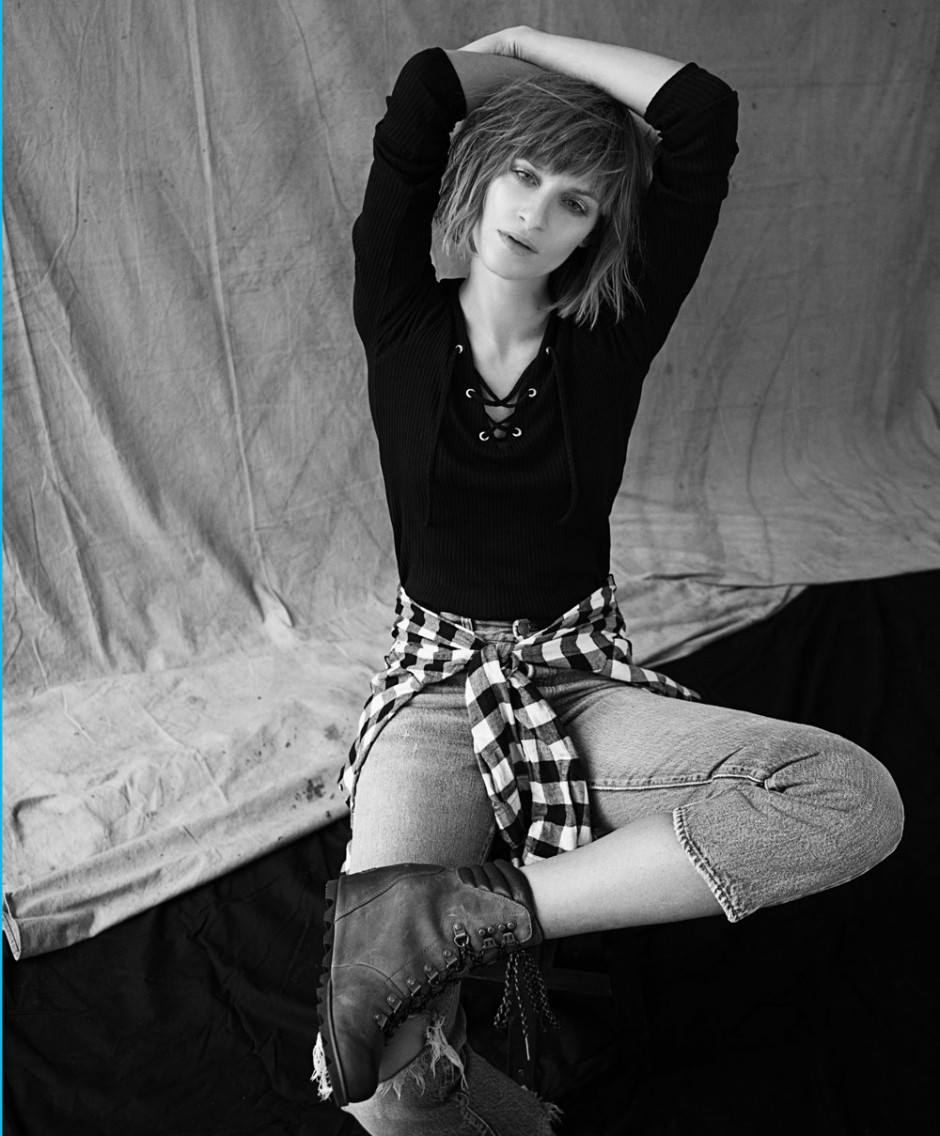 H&M glitter sweater, OV US choker.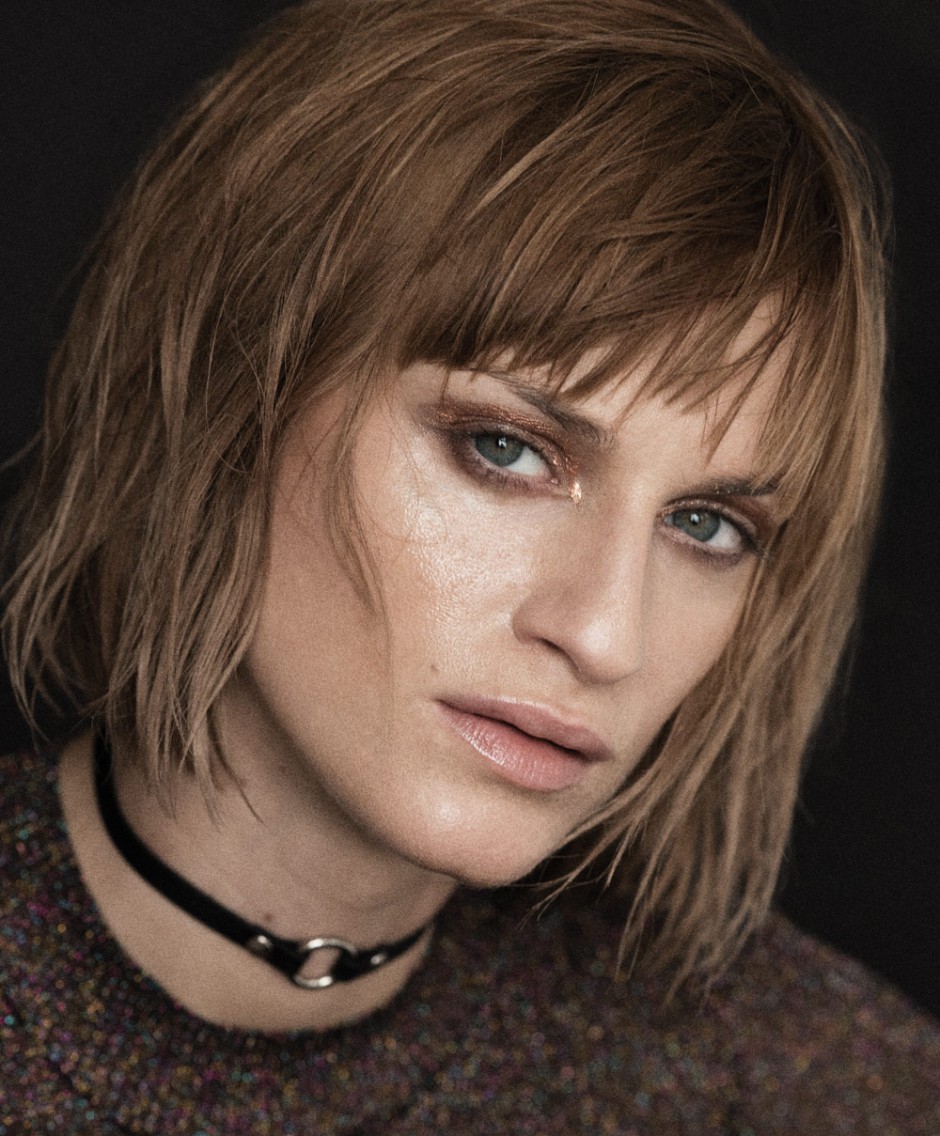 Azura hiker, Aritzia beanie, dress by Zara, OV US choker worn as bracelet, Cos socks.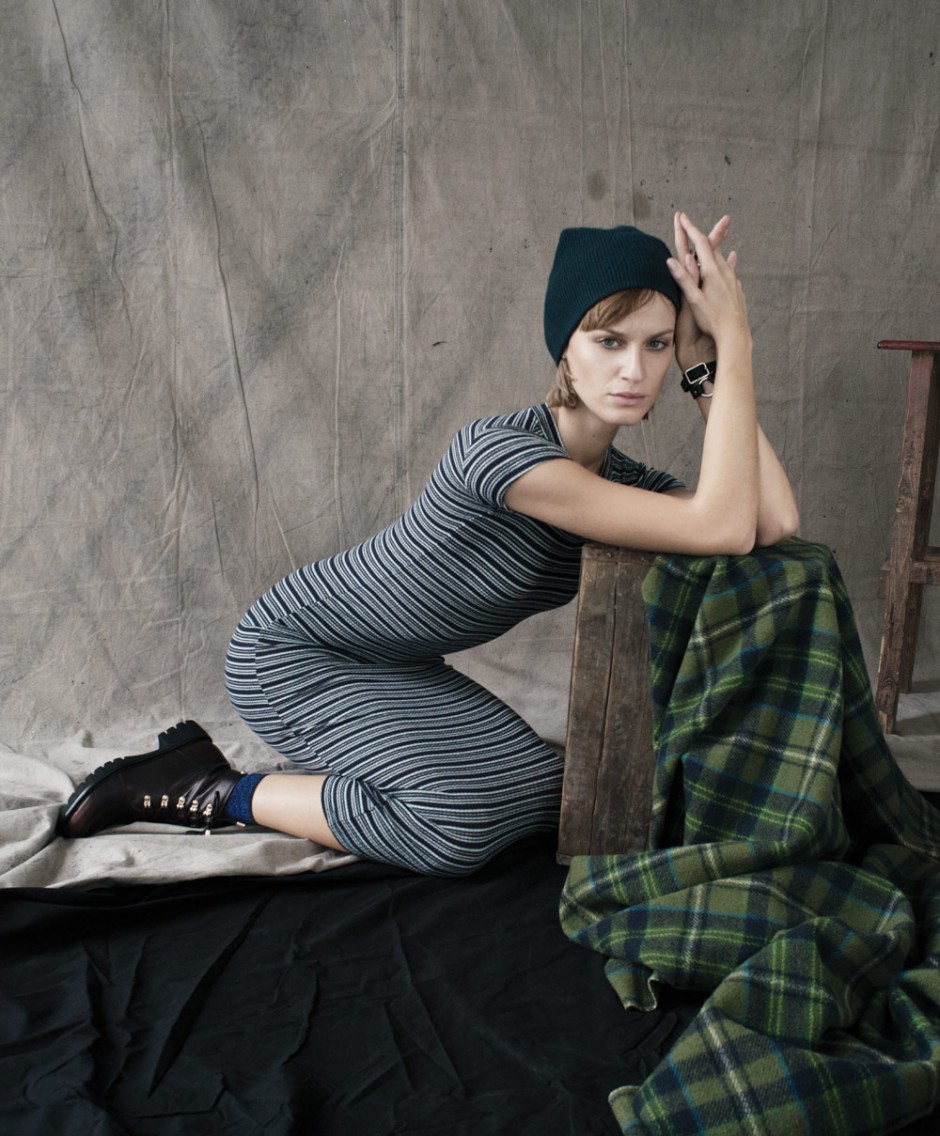 Lace-up boots by Sebago, tank top by Rick Owens, Topshop trousers, plaid shirt from Zara, stylist's own choker, vintage socks.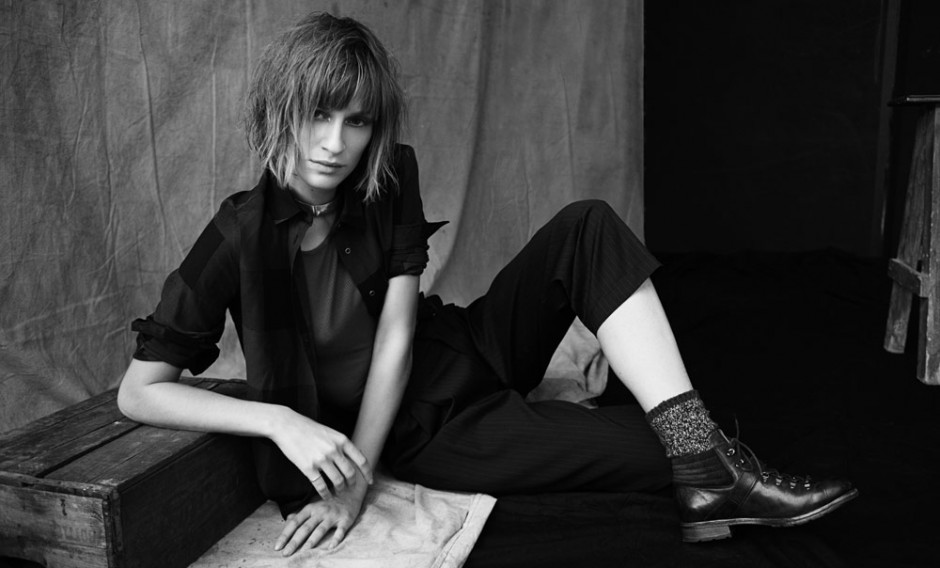 Tan hikers by Danner, vintage Betsey Johnson dress, Zara sweater, kneesocks by Falke.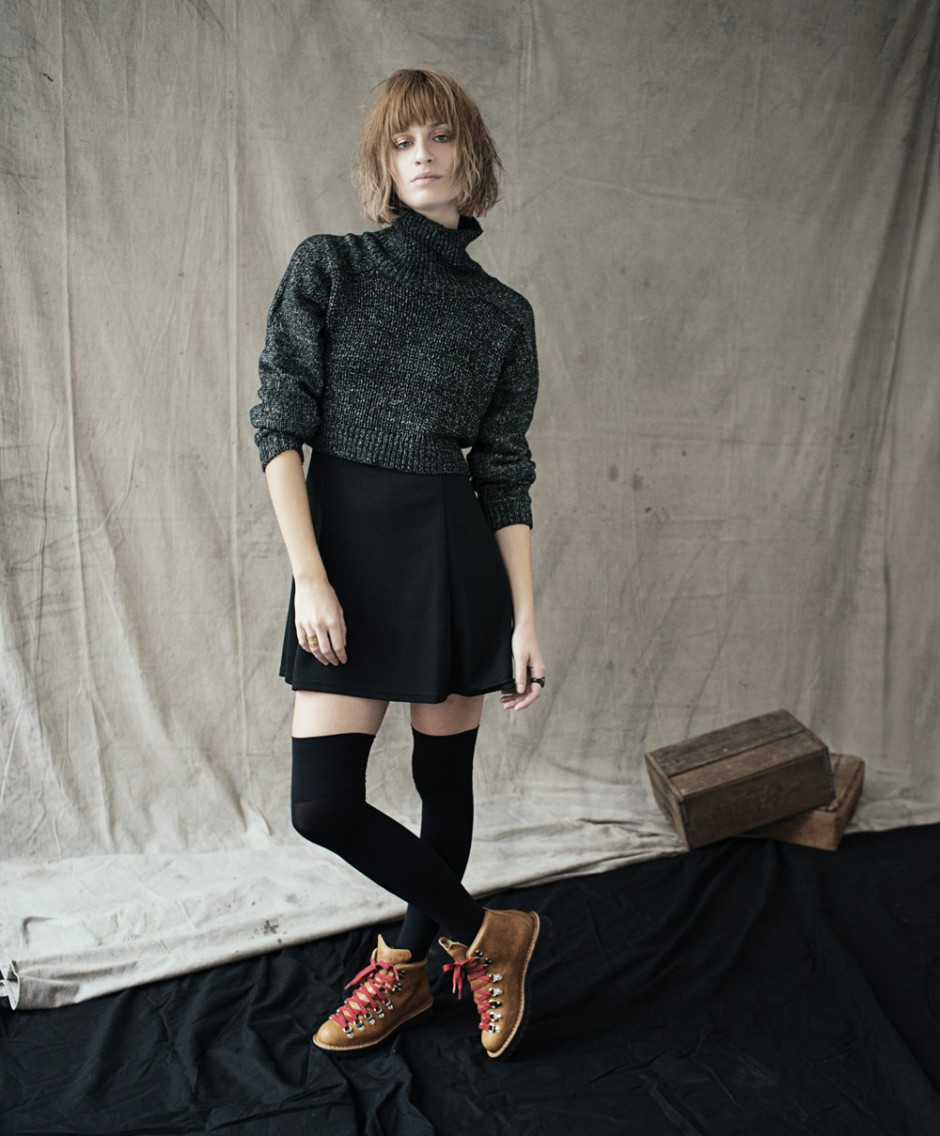 Lust For Life hiker with blue laces, white outsole lace-up by Timberland, Sixty Seven fur-lined flatform boot.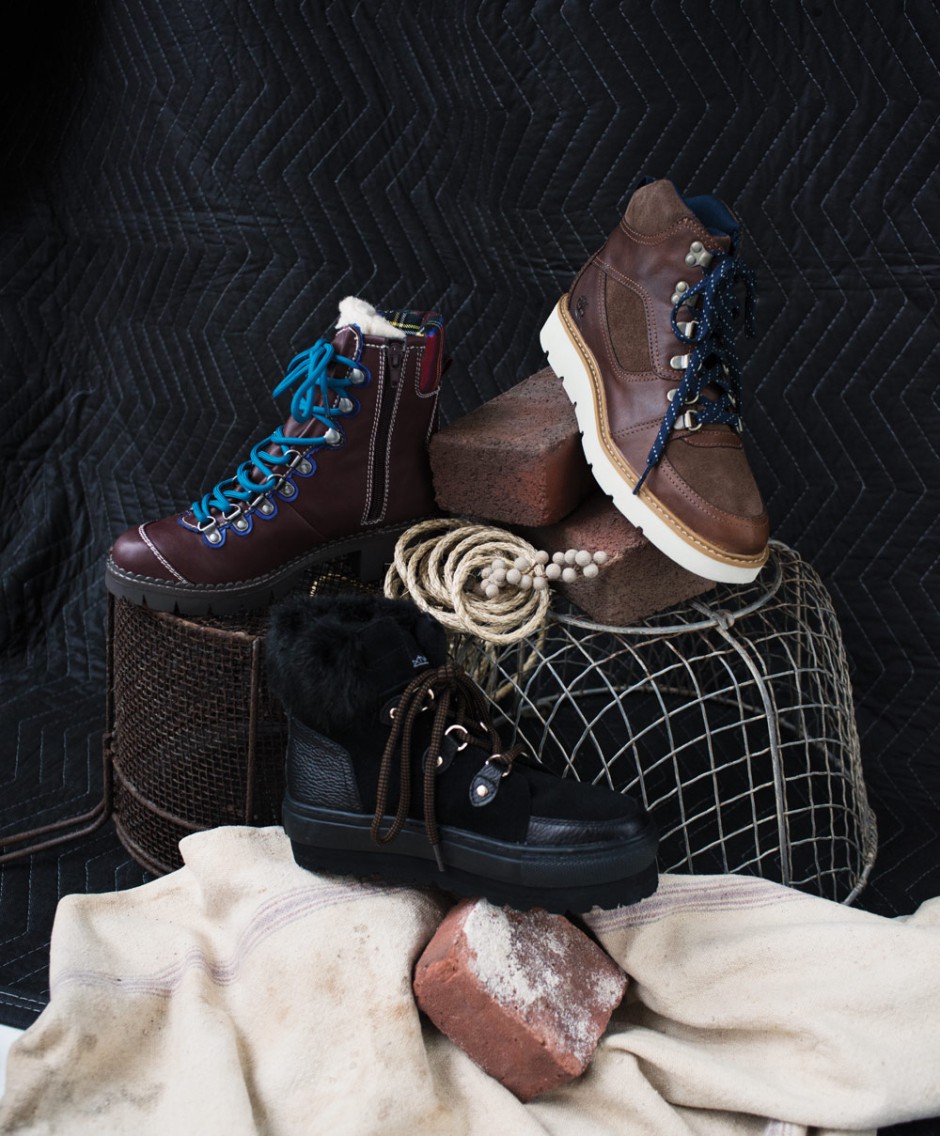 Fashion Editors: Tara Anne Dalbow and Ann Loynd; stylist: Kim Johnson; hair and makeup: Abraham Sprinkle/Next Artists; model: Jessica D./Muse Management.