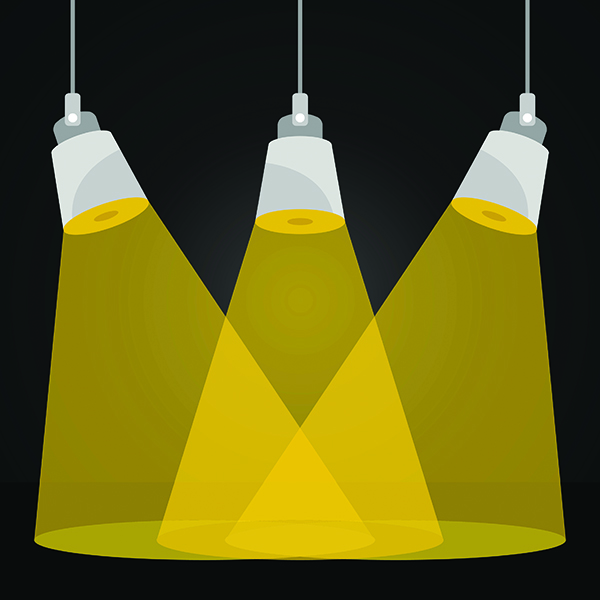 Who's the next up-and-comer destined to set the shoe world ablaze? The next Crocs, Uggs, Toms, Hunter, Merrell (Jungle Moc), Vibram FiveFingers, Hoka One One, Samuel Hubbard, etc. that'll burst on the scene like a supernova? If recent history is any indication, the next star won't be aesthetically pleasing. It'll be downright ugly. It will also be utilitarian in its design. In fact, if there's a recipe, those are the first two ingredients I'd use in creating the next big shoe craze. 
The genre has been dubbed "utilitarian chic" by footwear fashion experts. And the design similarities in recent shoe stars is clear: Consumers love shoes that are versatile, user-friendly, gender neutral, comfortable, relatively affordable and just weird (i.e. ugly) enough to become talking points. Toss in the odd brand name to draw attention and the product falls in step with a macro anti-fashion movement, where aesthetics take a back seat to utilitarian features and, in the case of Toms and Crocs, minimalism.
Anti-fashion mirrors the Silicon Valley hardware and software design aesthetic, which is largely minimal, efficient, technology first-driven and versatile. The beauty is in the technology. Weird names are almost de rigueur. Not surprisingly, these elements cross into the tech sector's fashion preferences. Mark Zuckerberg's daily uniform (hoodie, gray T-shirt, jeans and sneakers) and Steve Jobs' black turtleneck, jeans and either New Balance or Birkenstocks ensembles are both very Albert Einstein-esque in showing the world that you've got no time to spend on trivial matters like deciding what to wear each morning. Ironically, the titans of technology—many of whom are the richest and most influential people in the world—have a profound influence on fashion. Zuckerberg is arguably the poster boy of anti-fashion and the man who cemented the "no suits at work" trend for millions of Millennials.
Given all this, could Allbirds be the next big shoe star? The New Zealand-made knit wool loafers are utilitarian in design. They are also ugly (in a good way). And the name—what explorers to New Zealand commonly said upon arrival—is weird in a catchy way. According to a recent fawning New York Times feature, the shoe, which is made from wool and castor bean oil, has become the style statement of Silicon Valley execs. Google co-founder Larry Page, former Twitter chief Dick Costolo and venture capitalists Ben Horowitz and Mary Meeker are all members of the Allbirds nest. Execs claim to like the sockless wearability of the shoes as well as the no laces aspect. (Tech titans have no time for such mundane matters.)
Another possible sign: Allbirds was co-founded by Tim Brown, a soccer star and clean-technology entrepreneur who happens to be young (36) and good-looking. (Think Blake Mycoskie, the former reality TV star and founder of Toms.) The brand also has a sustainability premise: Wool leaves a much smaller environmental footprint than most traditional shoe materials. Millennials, in particular, love to "feel good" about their purchases, similar to how they embraced Toms' One for One campaign that donated a pair to a person in need for every pair purchased.
The Allbirds story plays well, especially in Silicon Valley. The company is a startup, venture-funded (two Warby Parker founders are reportedly investors) and headquartered in San Francisco. The Times article reports that Allbirds raised close to $10 million over the past year to spread its wings. Part of that effort involves opening a Manhattan flagship this month.
Indeed, the stars may be aligning for Allbirds' turn in the spotlight. Only time will tell if the brand truly takes flight. Anyone who has been in this industry long knows that for every peregrine falcon that zooms across the $100-million sale barrier and, in rare instances, breaks the $1-billion threshold, there's a flock of dodos that once had the means to fly but loses it over time and eventually becomes extinct. A lot has to go right, season after season, to become a shoe star, and fashion is a cruel and fickle beast. (Just ask Crocs and FiveFingers.) There are no guarantees. A brand can crash and burn just as quickly as it took flight.
One thing is for sure. There's no shortage of brands vying to become the next big shoe star. In fact, Joe Ouaknine, CEO of Titan Industries and subject of this month's Q&A (p. 12), says there seem to be more vendors than ever, despite fewer retailers and one of the stingiest climates he's seen in his decades-long career. Ouaknine, however, is an eternal optimist. Current challenges notwithstanding, he sees enormous potential in our industry. And if history is any indication, the world won't go barefoot any time soon, nor are seven billion people likely to settle on one shoe style purchased at one specific (online) retailer. A world of opportunity awaits established stars and stars in the making, and that's what makes our industry truly great.